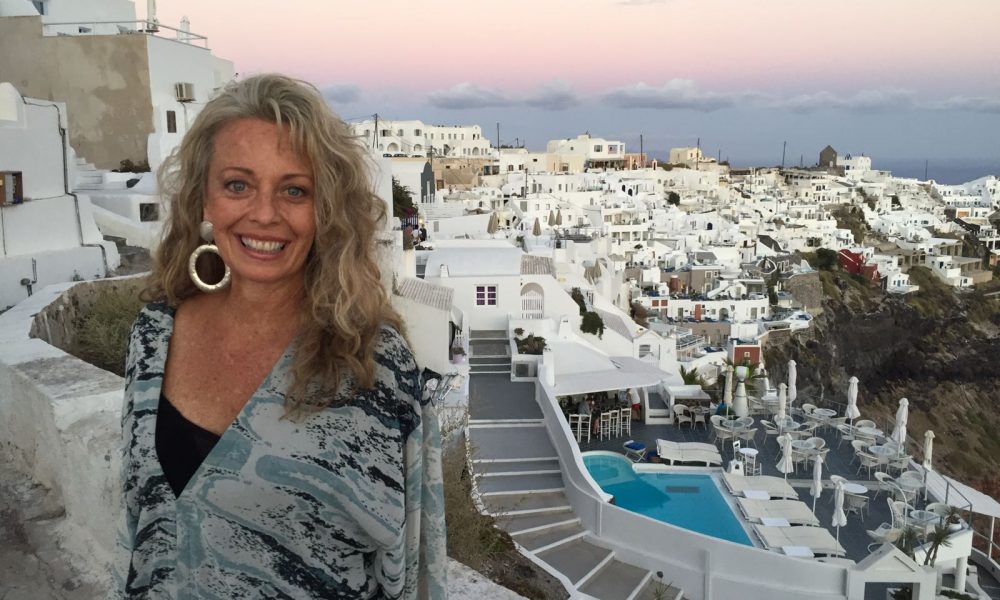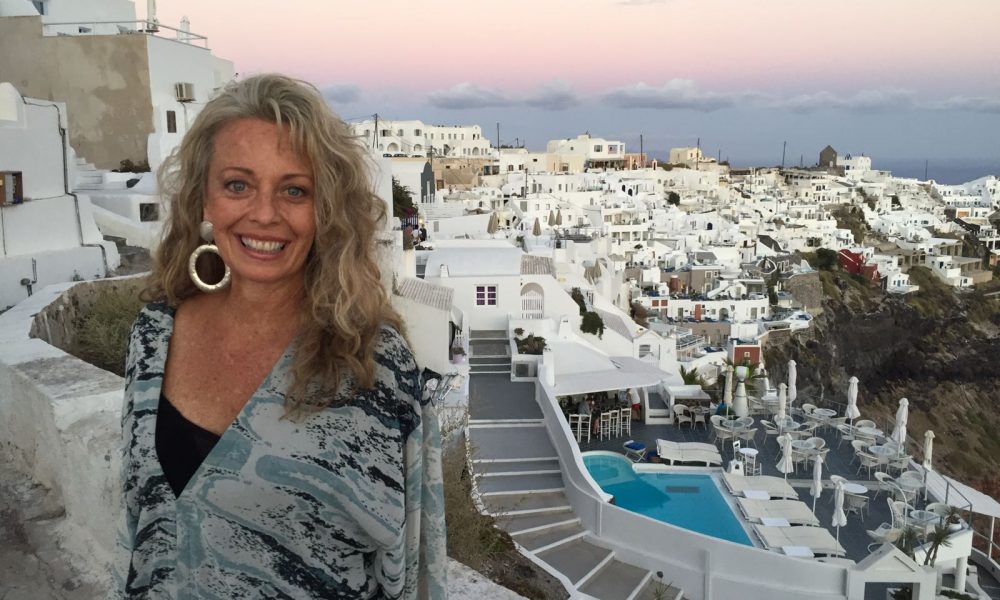 Today we'd like to introduce you to Dena Joy Drotar.
So, before we jump into specific questions about the business, why don't you give us some details about you and your story.
My life is an ever-evolving beautiful journey for which I am very grateful.
I started Lady Joyful LLC which is a registered business of health, wellness, and the performing arts because I needed to create a very BIG umbrella for my offerings as well as my continued growth, change, and expansion.
When I was a little girl, I wanted to be a nurse and a movie star! Surprisingly, I have created a life where I am actually doing a version of that little girl's dream.
I've always had a lot of energy and loved the movement of all kinds as a child. I ran and high jumped with a track team, played tennis, played softball, and most of all I LOVED DANCE… any kind of dance, all kinds of dance. I danced as a way to feel and process my emotions. I was also very aware of animals or people in need of healing love as I was highly empathic. In my personal journey, I had to learn about my own boundaries. I easily feel what others are feeling, so I learned to discern which feelings were mine, and which ones belonged to others—which pain was mine, and which pain belonged to others.
I began performing professionally at the age of 16 and was lucky enough to have been able to sing and dance on every continent before I was 28. I was always massaging castmates backstage, or giving advice on healthful eating. Everyone but me knew that I had healing hands and I would frequently be asked to put my hands on injured dancers or help singers who had lost their voices. In the '80s, I taught aerobics, in the '90s, yoga and Sacred Dance and then, I fell in love with Classical Pilates in 2005 and became a certified instructor in 2007. I was able to use my gifts as an empath to feel imbalances or dis-ease in other bodies.
I became very sick in the mid-'90s. I was exhausted, and the usually active me could only do one or two things a day afterword I would collapse exhausted. I was still working full-time as a Marilyn Monroe impersonator at Universal Studios and I would fall asleep during every break. I was lead to a doctor of Oriental Medicine, Matt Van Benschoten who literally helped me save my life. I began a very long process of returning to a state of health, exuberance and well being. I changed my diet, my thoughts, my habits and I reached out to find teachers and mentors. I kept following my interests, my dreams—I didn't know if they would lead anywhere and I couldn't see how all of my interests could come together to form a career or a path. But, I just kept going. Now, I see that I don't have to cut out any part of myself, I can embrace all of my talents and all of my desires into my career, into my life.
I teach Classical Pilates, offer healing work (Reiki, Bodywork, Aromatherapy) and facilitate Conscious Calibration (bringing one's body, mind, spirit, and purpose into alignment), as well as Sacred Dance (Healing through Movement). I am also writing and performing transformational shows to bring humanity into a state of understanding and tolerance and JOY.
I am grateful for my Goddess Sisters, for my teachers and mentors along the way, for the healers and guides and animals who have shared my journey. I am grateful for the love of my family, my friends, and my high school sweetheart. I am grateful to share this all with you!
It is my sincere desire to infuse love into all that I do in order to make the world a better place.
Change the World… Love Yourself.
Has it been a smooth road?
The biggest obstacles in my journey of self-discovery and entrepreneurial success have been internal. I have been very lucky in my life, and I didn't feel worthy for many years. I felt that my worth was only in serving others and their dreams. It was and still is constant work to stay in a place of self-acceptance and self-love.
My advice? Connect to yourself and follow your own desires, your deep, burning desires. If you don't know what your desire is…. keep looking… keep trying… keep believing that you are here for a reason!
Meditation and visioning have helped me, becoming strong of body, mind and spirit have helped me as well. Yes, go investigate, but take time to listen to YOURSELF!
Trust that you know who you are, you know why you're here. You know what to do!
Success is forging your own true path in your own authentic way, to love and care for yourself, and to allow yourself to make choices that bring you joy. It is my great privilege to witness and support you on your journey.
We'd love to hear more about what you do.
I specialize in transformation! I am here to help you uncover discover and empower your body mind and spirit and purpose, to bring every aspect of yourself into alignment so that you can thrive in the most joyful and radiant way.
I love encouraging and teaching women to love themselves from the inside out. That's how we can change the world!
I use the many tools that I have learned thus far. Classical Pilates, Sacred Dance, Yoga, Energetic Bodywork, Aromatherapy, Reiki, Conscious Calibration and whatever else comes through me to help YOU.
AND… I provide a space of safety and love where the truth of who you are can emerge and fly.
Finding a mentor and building a network are often cited in studies as a major factor impacting one's success. Do you have any advice or lessons to share regarding finding a mentor or networking in general?
Look to someone that you respect… but also someone who respects YOU! Each one of you has a unique gift to offer the world. Make sure the people you are putting your trust in are there for your highest good and in alignment, with the desires you have for yourself. Above all… listen to your own gut, to your your own heart. You are sacred!
Contact Info:
Image Credit:
headshots: Dana Patrick, Pilates shots: Ben Bertucci, Vintage Pilates shot: Olbia Borgogno, Artwork: Casey Kasemeyer
Getting in touch: VoyageLA is built on recommendations from the community; it's how we uncover hidden gems, so if you know someone who deserves recognition please let us know here.