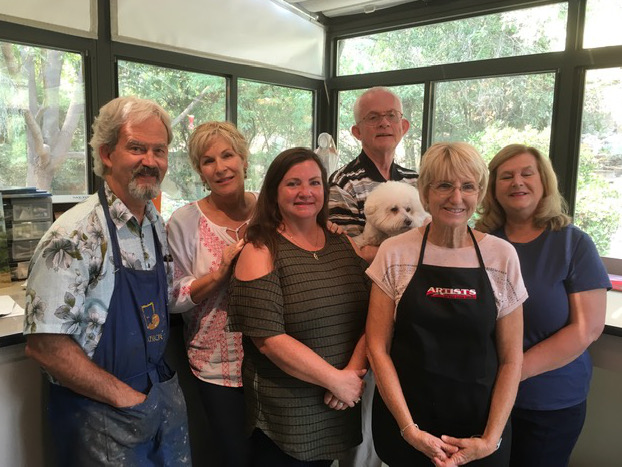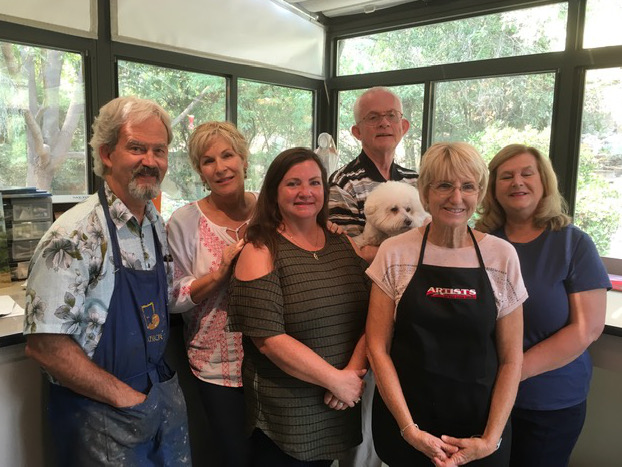 Today we'd like to introduce you to Tony Radcliffe.
Every artist has a unique story. Can you briefly walk us through yours?
Was born and raised in Rialto, a small town 65 miles east of Los Angeles along the 10 Freeway and was fortunate enough to spend my entire school years there. Our family consisted of an older brother whom I never felt close to and two working-class parents who never went to college but wanted their two boys to become college educated and make something of their lives. Was left-handed and awkward as a child and suffered bouts of unfocused energy which led my parents to teach me how to meditate, how to read and draw, and how to put jig-saw puzzles together at an early age. Most likely suffered from attention deficit disorder with hyperactivity but those conditions weren't going to be in vogue for few decades. Did poorly in grade school even to the point that I was sent to classes with developmentally disabled children which seemed okay because I could finger paint and read without too much supervision.
During this time my teachers felt that most of my problems stemmed from being left-handed and helped coerce my parents into making me become right-handed. The main results of becoming right-handed were that I stopped drawing and became even clumsier. The only doctor in Rialto lived up the street from us and helped treat my childhood bouts of asthma. In helping me cope with my allergies that triggered the asthma, he realized that I wasn't retarded or difficult as he had been told by other people in town but actually could discuss books that I was reading and really enjoyed learning. He allowed me to do odd jobs around his home and he became like a second father to me. He was a quiet, patient man who had no children of his own. Along with my parents, the three of them help steer me to try and do better in school and to learn as the way to make something of my life. Was able to graduate from high school, attend college at UCLA and get into Creighton Medical School and become a physician. Spent the next 38 years of my life fully engulfed in practicing medicine. There is a rigorous physical, mental, emotional and spiritual training that I learned in being a physician, that set the stage for my next life phase of becoming an artist.
Please tell us about your art.
I retired in 2006 and took some drawing, and oil painting classes, finally settling on oil painting as it inspired me the most. Learned to paint on a red/orange gesso background, primarily with palette knives on gesso board because I like the rough texture as it best allows the red/orange background to show through which makes my paintings appear more vibrant. Began painting scenes as they existed, primarily from photos, but am moving to paint more complex scenes from several photos, mixing more poppy seed oil with my colors and creating shapes more with color differences.
To me, art like medicine is basically just learning to problem solve. I create art with a group of 5 other talented artists, called the Buckingham studio group, in my home every Friday for 3-4 hours. We critique each other's work, support each other's efforts to improve our skills, and have grown together as friends and improving artists. Am continuing to learn and evolve, which was the path I started on a long time ago, that has helped enrich me and make something of my time on this earth, and the path that I will continue on till there is no more energy in me. I would hope that my journey might inspire some older people who retire to try art. Creating art makes me a more balanced person and allows me to see the world in terms of shapes and colors and vistas that I only dreamed of before. And along the way, I found my old friend, my left hand, which will allow me to complete the cycle of life more balanced and more enriched.
What do you think about conditions for artists today? Has life become easier or harder for artists in recent years? What can cities like ours do to encourage and help art and artists thrive?
Would like to see art taught as part of the basic curriculum in grade school and as an elective in secondary schools. The same for music and drama. I haven't been a part of the art scene long enough to answer the question if life is easier or harder for artists in recent years. But for older people who take up art, I would encourage them to try and work with other like-minded people. Learning and striving to improve your art with others can be synergistic.
I live in Redlands, California which has the Redlands Art Association that helps youth and adults learn art from excellent teachers but I'm aware that impoverished areas in Southern California are not so fortunate. There is a great untapped resource of future artists in these communities,
How or where can people see your work? How can people support your work?
Hope to develop a web site to display my art but for now, my home is my gallery and studio. I show my work in juried shows in the Inland Empire and in Palm Springs. I am a founding member of the Artists Council which is associated with the Palm Springs Art Museum in Palm Desert, the Redlands Art Association, the Chaffey Museum of Art, and the Associated Artists of the Inland Empire. I am amazed and humbled that people like my art and allow me to exhibit it. Although I waited for over a half century to take up what I once enjoyed, creating art I enthusiastically support and encourage funding for art programs for children to help give the next generation a chance to fulfill their creative dreams.
Contact Info:
Address: 740 Buckingham Dr.
Redlands, CA 92374
Phone: H 909 798-1776 C 909 844-4836
Email: anthonyradcliffe@aol.com
Image Credit:
In photo of Studio Buckingham group that I paint with the names from l to R are Chick Curtis, Diana McLaughlin, Martha Cowan, Kobe [the dog], Trudy Wood, and Angel
Getting in touch: VoyageLA is built on recommendations from the community; it's how we uncover hidden gems, so if you know someone who deserves recognition please let us know here.