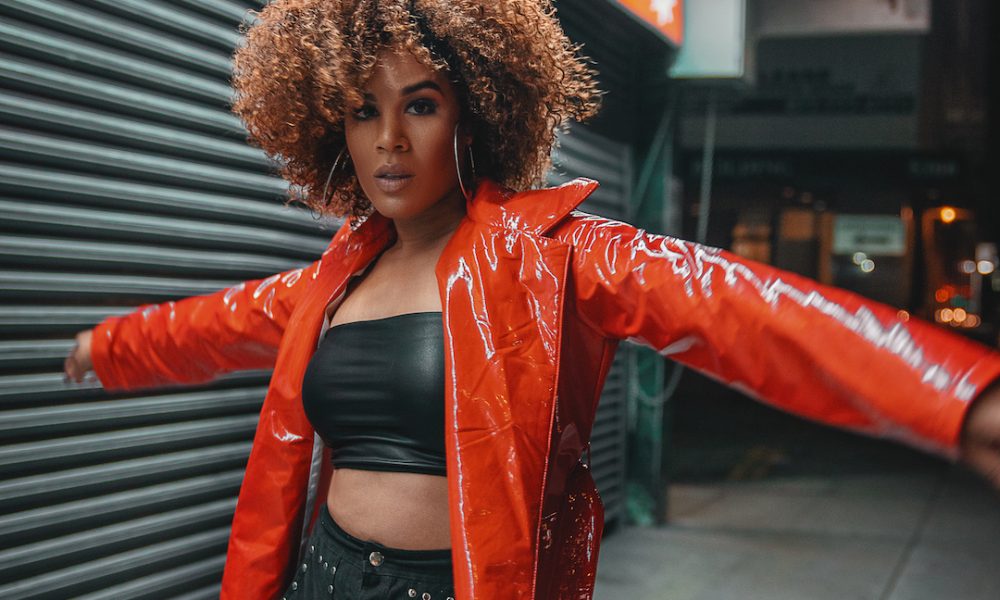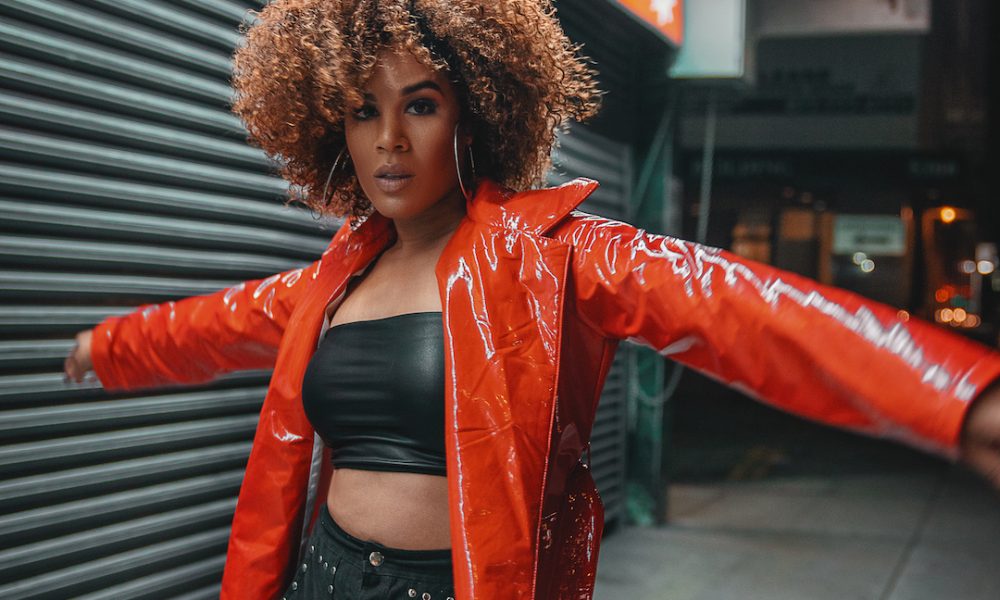 Today we'd like to introduce you to Stephanie Ballena.
Stephanie, please share your story with us. How did you get to where you are today?
I am a first generation American, my parents are both immigrants. My mother is from the Dominican Republic in the Caribbean and my father is from South America, Peru. Since I was little I was inspired by music and dance through my Dominican and Peruvian roots. Dominicans are well-known for Merengue and Bachata and Peruvians for Negroide/Festejo. I lived my childhood surrounded by these different styles of music and this made a big part of me.
I was born and raised in Northfield, New Jersey. It's a small South Jersey town less than 20 minutes from the shore town of Ocean City. Our summers involved eating ice cream on the boardwalk, swimming the ocean and riding the amusement rides on the pier. Other than doing the typical Jersey shore things I was always focused on music and dancing. As a child, I would make up dances with my cousins and friends to perform in front of our family members.
My parents supported my enthusiasm by enrolling me in a dance class at the age of six. First, it was one class and as I grew and became interested in other styles I would try another class. Before long I was enrolled in ballet, tap, jazz, and modern. During this time my mom had encouraged me to be more active in our church. There we discovered I had a hidden talent… I could sing. Throughout middle school and high school, I would perform through my dance school or local talent competitions where I would win awards for the best soloist or most energetic dance performance, I found my love of being on stage and performing. My dance teachers had all said that the stage was where I was meant to be so after graduating high school I decided to move to the west coast to pursue my career in entertainment. I did first attend a community college to study dance but later decided to quit and pursue my career 100% and spend my time auditioning.
After a few years, I decided to go back to my roots and focus on Latin styles such a Samba, Salsa, and Bachata. This shift started a new direction and I booked my first commercial a couple months later where I had the pleasure to work with Shakira. I got signed to a new agency MSA and booked another commercial a month later. For a few months, I was working for various dance companies and dance projects. I went on tour with Juan Gabriel the Michael Jackson of Mexico. I also worked with other artists such as Wisin y Yandel, Mana and the capital city.
One of my most pleasant experiences was being asked to be a part of a Latin female-group called Karisma. I was ecstatic but scared at the same time because the only singing I ever did was in middle school and church choir but I took the chance and grew as a recording artist. The group came to an end and we are no longer together however we did record two singles that can be heard on all music platforms.
Another venture that I acquired was hosting. I had a friend who was starting an entertainment Latin vlog reach out to me about hosting at the Latin billboards 2018. Of course, I took the opportunity and from all the things I've to accomplish hosting came very natural to me. My first hosting opportunity was at the Latin-billboards where I got to interview a list of celebrities such as Jblavin, Natti Natasha, and Alex Sensation. This opportunity allowed me to continue to work for tu teve and interview Mario Lopez, Perez Hilton, and Ana Polo from Caso Cerrado.
Most recently I went on tour with Paulina Rubio. Now I'm working on creating my original music and finding my sound. I want to continue to do the Latin genre.
Has it been a smooth road?
The struggles of an artist are many. I guess from the minute that I decided to pursue the entertainment business I took on a difficult road. I left all I knew in New Jersey and moved across the country to LA. I had no family here and it was the first time I was truly out on my own. I lived in a small back house and couldn't even afford gas in my car. I remember learning about CRV money and I would go around collecting recycling cans and bottles just to get money to put gas in my car. I thought as long as I can get myself to the next audition I will make it. When the work was limited I started working in retail to be able to sustain a living. Two years later I audition for a dance/commercial agent MTA. I got signed and felt that things were finally happening! I went to a couple of auditions and kept getting turned down, the no's came one after the other. To make matters worse after 6 months I got dropped from MTA. I will say that those trials have helped shape me into the person I am. I can say without a doubt that I can handle challenges and goal oriented because throughout the hardships I stuck to my goals and continue to see results from it.
We'd love to hear more about your work
Currently, I'm working on my style and sounds. I want to Incorporate my Latin roots and the enthusiasm I'm known for. I think my mix in cultures and growing up in the United States makes me who I am. Though I'm Latina I am not the same as others who are around. Different backgrounds and different experiences. I get told a lot that I'm going to be the next Jennifer Lopez, and though I love her I don't want to be the "next" Jlo, I want to be the first Stephanie Ballena.

How do you, personally, define success? What's your criteria, the markers you're looking out for, etc?
The criteria for success for me are not similar to other artists; I'm not looking for fame and money; though nice to have but is not what I seek I'm more about connection. I enjoy connecting with other artists through our passion; whether it's a beginning artist on YouTube or Bruno Mars, you feel like you are part of a special group of people that can make an art form and entertain others through our talents and music. I also love connecting with my audience, whether it's them singing along with me at a performance or dancing to my video, or telling me that they enjoyed my energy and I uplifted their moods. That's truly what inspires me is to be me is having that feedback from others. Also getting the opportunity to wake up each day doing what I love and making a living from it. I've heard a saying 'do what you love and you'll never work a day in your life,' and that's how I want to be waking up every day just loving what I do.
Contact Info:
Phone: 609-335-5824
Email: sballena14@gmail.com
Instagram: StephanieBallena
Suggest a story:VoyageLA is built on recommendations from the community; it's how we uncover hidden gems, so if you or someone you know deserves recognition please let us know here.