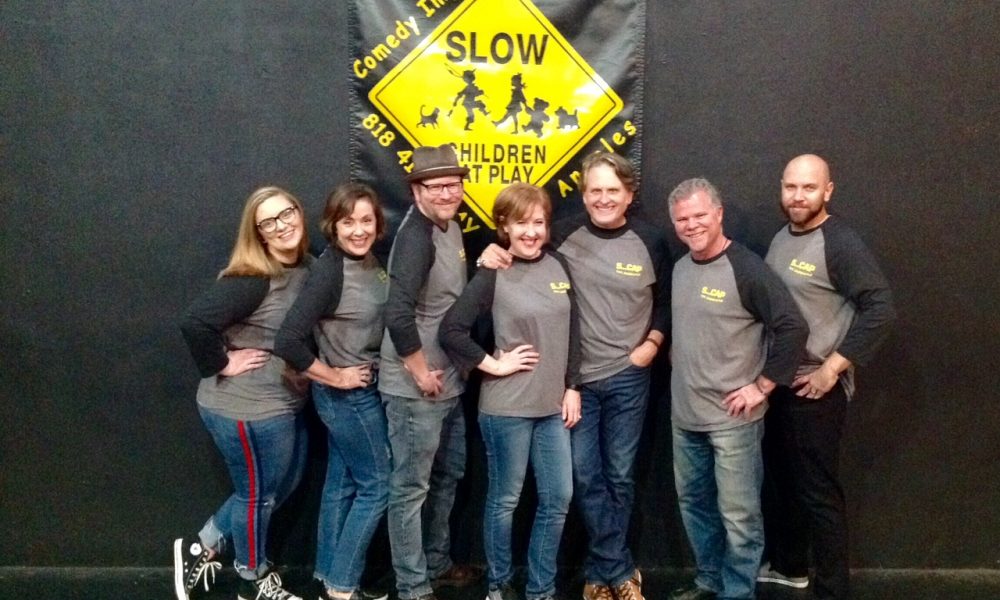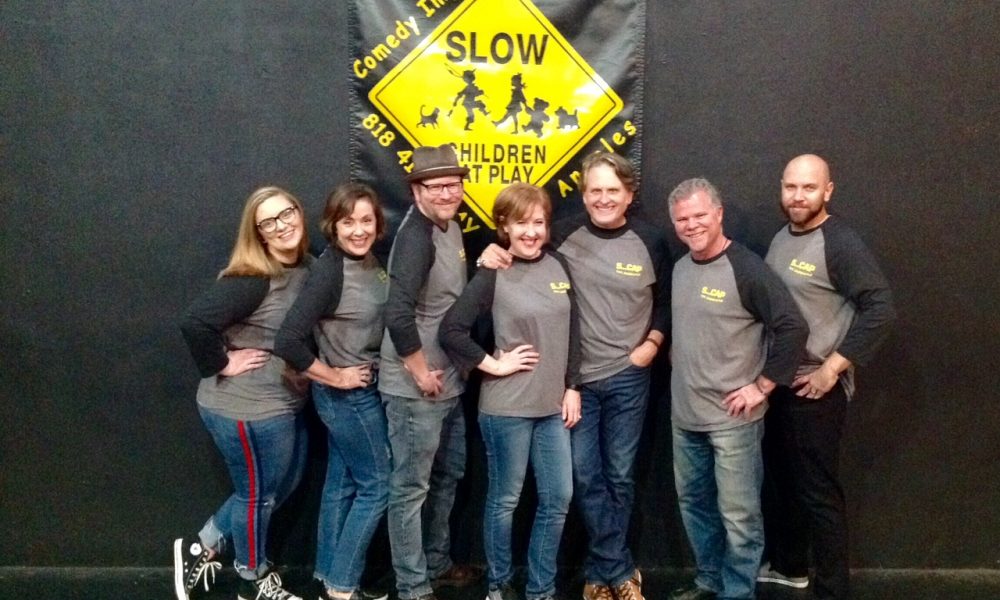 Today we'd like to introduce you to Tim Simek.
Tim, please share your story with us. How did you get to where you are today?
I began my acting career in Austin, Texas, in 1989. I was involved in steady acting classes, performing comedy improv with ComedySportz, doing stage plays and student films. I was always reading at least two books on acting at any one time. I couldn't get enough. I wanted to learn as much as possible. I secured an agent in 1990 and began booking commercials, print work, industrials, T.V. and film. I loved every aspect of acting. I even formed an acting group of peers that met once a week to read scripts, perform scenes and work on the craft. My passion was strong and vibrant and still is. In 1992, I booked a supporting role as the Deputy in the feature film "What's Eating Gilbert Grape." The director, Lasse Hallstrom, cast me off my first audition video. I was so excited and energized. My first speaking role in a major feature film. All of my scenes were with Leonardo DiCaprio and Johnny Depp. What an amazing experience. Lasse, who was truly an actor's director, allowed us to improvise in many of the scenes. He kept everything we did in the final cut. I was so grateful for the opportunity as well as what I garnished from working on this awesome film. This acting job opened many doors to subsequent bookings on network TV movies, TV series and independent films. During this time, I also began teaching improv classes at my acting coach's studio, Britelites Acting Studio, in Austin. Mona Lee encouraged me to teach after my four years performing experience with ComedySportz. To this day, I'm so grateful for Mona's intuitive guidance that manifested a successful creative path in my acting career. I made the decision to move to Los Angeles in 1996. Supported by my peers, friends and family, I made the leap to elevate my acting career. It wasn't easy at first as I was basically starting over, even though I had a strong acting resume. Casting directors didn't know me so I had to network and cultivate new relationships in Hollywood. I was lucky in that my former Austin agent had already been in L.A. five years prior so she took me on as a client. Eventually I started going on many auditions but again, I was competing with L.A. actors who were well-known in the industry. As I did in Austin, I got involved performing in stage plays, took acting classes, casting director workshops and joined an improv group, The L.A. Connection. After one year with LAC, I started doing improv with a group of actors in early 1998 in my West Hollywood apartment once a week. We would do exercises, games, etc. to keep the craft fresh. My original intention was to try and perform periodic improv shows with this group. What manifested was a long- running, award-winning comedy improv group that is now in its 22nd season. Slow…Children at Play (S…CAP) was born from that weekly group. At one point, I had two divisions, The Deuce and Core. We rehearsed once a week and performed two shows on one Saturday a month. I was the group's director, producer as well as Core performer. I had 20 cast members combined for several years. We also do team building workshops for companies, private events and mock depositions for several well-known L.A. law firms. 
I continue to direct & produce shows as well as perform. S… CAP is based at the Whitmore-Lindley Theatre Center on Magnolia Blvd. in North Hollywood. The group is now at eight cast members but we're still a strong, creative and super talented group. Several cast members have been with me ranging from 7 – 18 years. We have a loyal following with many repeat audiences monthly. Providing laughter & fun for audiences is extremely gratifying and is truly being of service. I teach a 12-week improv class through S…CAP at the Schreiber Playhouse off Lankershim in North Hollywood. I've been facilitating this class since 2004 and have repeat students who have been in class for 7+ years consistently. I also teach a basic improv class at L. A. Pierce College in Woodland Hills. I've been instructing there since 1998. I find so much joy in working with so many different people in my improv classes. Many students repeat my class there as well. To see their growth, their transitions and enjoyment in my class is highly rewarding and gratifying. I continue to work as an actor in film, T.V., on stage and recently in the immersive acting arena. I did a three-month run of "The Willows" in 2019 with the highly acclaimed immersive company, JFI Productions. The show took place at a mansion in Hancock Park. We did two 2-hour shows nightly from Thursday through Sunday with an interactive audience of 18. What a growing experience for me as actor. I felt so alive and fulfilled playing Uncle Ricky, one of the mysterious Willows family members. The cast and crew were amazing and I've since done two more immersive bookings with JFI. One was a week-long immersive show at Comic Con San Diego in July 2019 for the FX Networks TV series, "American Horror Story-1984." Again a very fun, satisfying and energizing immersive production. I worked with Van Tine Design Productions on their award-winning short film, "Jackal." This was my second production with the creative twin Van Tine brothers. The first was "Let Me Go" which screened at the Cannes Film Festival in 2015. I received two nominations for my lead role of Lance in "Jackal." Best Actor Nomination at the 2018 Studio City Film Fest and Best Supporting Actor Nomination at the 2019 Terror in the Bay Film Festival (Canada). I love every hat I wear– actor, director, producer and improv instructor. There is a unique joy and fulfillment that I derive from the creative arts. It's not about money or fame. It's about exploring me, stretching the boundaries of my talent, emotions, and mental awareness as well as collaborating with so many wonderful actors, performers, directors and producers. It's about connectivity and learning more about the human process. And, it's also about giving back and being of service. As actors/performers, we utilize our craft to move, influence and connect with audiences. Through my improv facilitation, I make a difference by guiding people to tap into their 'kid energy' and embrace their creative elements. I'm very fortunate and grateful to work in this creative field. It's vital for my spirit and soul to honor the truth within me, which in turn yields honesty in my acting, directing and improv facilitating. I also want to mention my most recent acting coach, Lauren Patrice Nadler, who has contributed tremendously to my growth as an actor over the last several years. And, I couldn't do it all without the support of my wonderfully talented wife, Rosie Limeres, who is also an amazing singer and actor. And our three beautiful cats–Daphne, Delaney & Dartanyan–give us so much love and purring cuddles. 
Great, so let's dig a little deeper into the story – has it been an easy path overall and if not, what were the challenges you've had to overcome?
The path of a creative artist is mixed with smooth travels as well as challenging obstacles. I've experienced both in my 30 years as an actor/director/instructor but without the 'not so smooth' aspects. I wouldn't be able to learn, grow and transform. Financially, it's been a mixed bag. Some seasons are awesome and others are less than perfect. This is why I do so many things besides acting. I teach, direct, produce, and design corporate bookings with S… CAP (my improv group) as well as freelance in other creative areas. I also have to separate the financial challenges while still trying to be creative. That in itself takes a lot of energy and focus. Early in my career, the rejection was very difficult to deal with. All my mentors kept telling me not to take it personally, but it took years to let go and not make it all about myself. As actors/artists, we're selling ourselves so how could we not take it personally. Struggling with self- doubt is a lifelong process. My confidence level now is tremendous, but the ups/downs from auditions, bookings, etc. over the years have taught me patience, tenacity, persistence and trust. The move to L.A. from my 11-year comfort zone in Austin was quite an upheaval. I only knew about three people here in L.A. There were many lonely days, a desire to move back to Austin along with emotional hardships. 
We'd love to hear more about your work.
My award-comedy improv group, Slow…Children at Play is well-known for providing creative, high-energy clean improv shows with a rare and occasional R- rated moment. Hey, a big part of improv is 'Yes and' and we always accept audience suggestions (unless it's too far out) so during the show we have to go with the flow. Our shows consist of short-form improv, characters, and some long-form as well as musical accompaniment. I founded S…CAP in early 1998 and we're still going strong in our 22nd season. We have three awards to our credit–2016 Valley Theatre Award for Best Improv Ensemble, 2017 Valley Theatre Award for Best Improv Show and 2018 L.A. Hotlist Winner for Best Comedy Club. What sets us apart from the other groups is the quality of our shows. We have repeat audiences monthly and some have been attending our shows for over 15+ years. We don't go for the base humor or take cheap shots. I direct my cast to always strive for smart, creative comedy. That I believe is one of our strongholds that attributes to our longevity. Growing up watching The Carol Burnett Show and many others provided the exceptional foundation for our shows. I also want my cast to put themselves in the audience's place. It's important to see their perspective. What I'm most proud of as a company is our 'family' ensemble. We have so much fun rehearsing and performing together. There are no large egos, we trust each other and we all support each other in rehearsals and especially in shows. I'm proud of this wonderful troupe and what we continue to provide in the way of entertainment service. As I mentioned earlier in this interview, we also do corporate/team building workshops that I design along with performing at private events and many years of acting in mock depositions for several well-known L.A. law firms. These paying gigs reward my cast for their commitment, focus and talent. 
Is there a characteristic or quality that you feel is essential to success?
Persistence. This biz is not easy and without persistence, tenacity and patience, I probably wouldn't be where I am today. There is so much rejection in this field on many levels. I've had to roll with it and not get caught up in the emotional/mental turmoil. Self-trust is another essential aspect. Also, meditation and exercise are necessary to stay grounded. 
Contact Info:
Address: Slow…Children at Play
Whitmore-Lindley Theatre Center
11006 Magnolia Blvd
North Hollywood, CA 91601
Website: www.slowchildrenimprov.com
Phone: (818) 410-PLAY [7529]
Email: scapimprov@gmail.com

Image Credit:
hatbox-photography.com
Suggest a story:VoyageLA is built on recommendations from the community; it's how we uncover hidden gems, so if you or someone you know deserves recognition please let us know here.