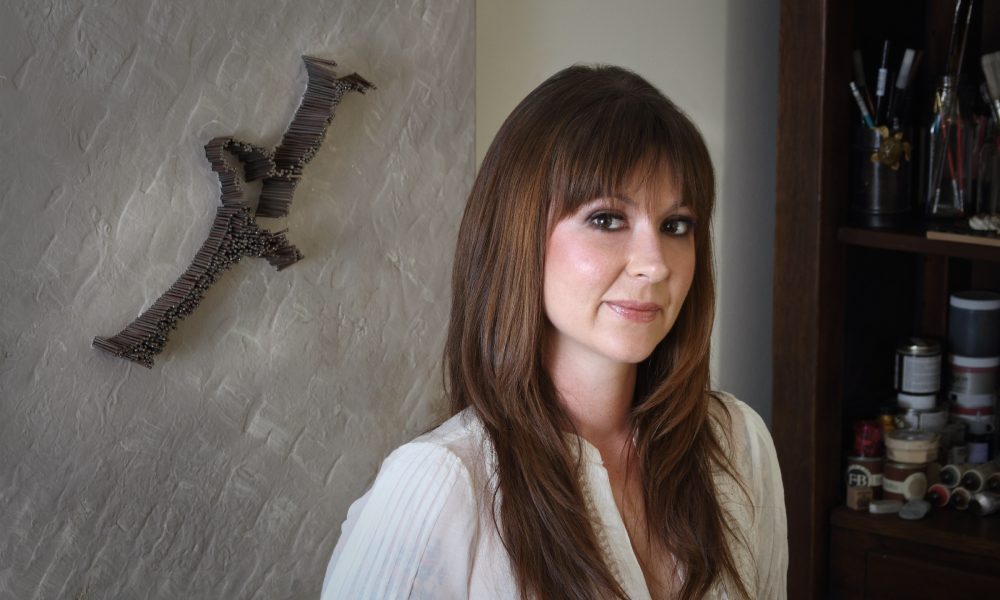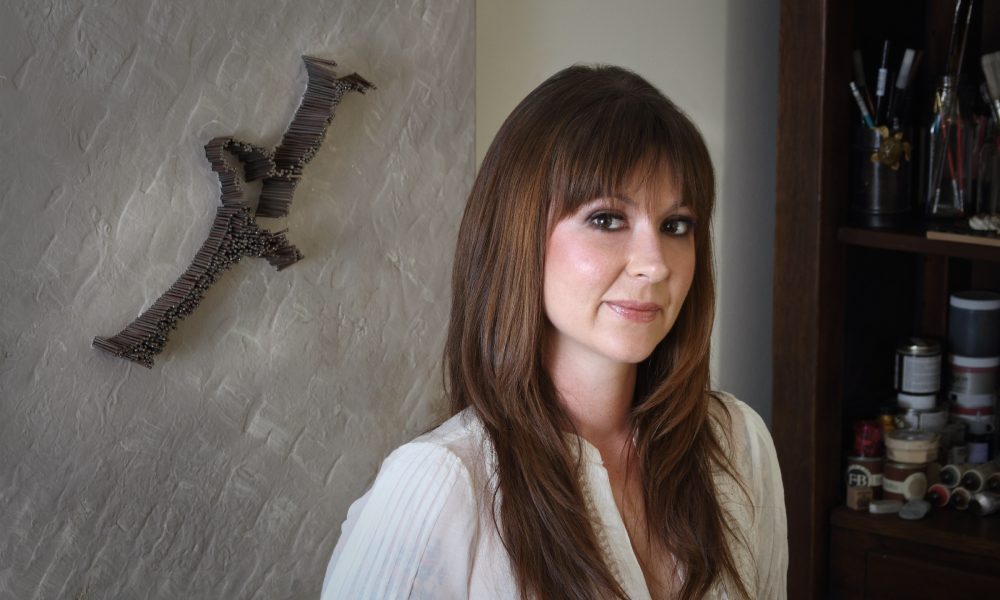 Today we'd like to introduce you to Sarah Barnard.
Sarah, please share your story with us. How did you get to where you are today?
I've always been a student of architecture, history and nature. My parents are avid preservationist; my father restoring houses and antique furnishings and my mother, who authored a book on the architectural history of our hometown. After completing my interior design education I expanded my knowledge by becoming a United States Green Building Council (USGBC) LEED Accredited Professional (AP) as well as an International Institute for Bau-Biologie & Ecology Building Biology Practitioner (BBP).
Sustainable design is more than a focus; it's a sensibility, and my professional standard. Historic preservation is a naturally sustainable practice because it maximizes the use of existing materials and infrastructure, reduces waste, and preserves irreplaceable cultural resources. My design process is mindful of healthy living: being respectful not just of the environment, but also a structure's history and the space's inhabitants.
The ideas most essential to my practice are; Healthy Living, Historic Preservation, and the critical connections between life, nature and art. Each of my design projects is as unique as each of my clients. The foundation of a successful project is getting to know my clients well, including their personal interests and lifestyle choices as well as what colors and styles most appeal to them. I take a contemporary approach to create a timeless look, keeping it fresh and sophisticated. I prefer details that have personal meaning for the client, whether it is a motif that reflects a favorite place, an antique with a family history, a special collection, or a child's artwork. I specialize in healthy, sustainable design and have exceptional resources that offer appealing natural furnishings and fabrics, energy-efficient fixtures, and organic and nontoxic materials to support a healthy lifestyle.
Great, so let's dig a little deeper into the story – has it been an easy path overall and if not, what were the challenges you've had to overcome?
As a LEED AP, I also design healthy, sustainable interiors for non-profit organizations that work to protect our architectural and cultural heritage and fight for social and environmental justice. I don't just offer pro-bono design services to organizations that protect the very fabric of our society; I foster connectivity and growth both to the institutions as well as the groups that they serve.
The most recent of my pro-bono projects, the National Immigration Law Center (NILC), is a non-profit law firm that defends and advances the rights of low-income immigrants and their families. Working closely with the NILC staff, I created a workplace reflective of NILC's identity as a strong and vibrant advocate for social justice. I also established and curated a year-long fine art exhibition to continue to help NILC beyond the scope of design services, by coordinating the artists, overseeing the installation, producing an exhibition catalog and promoting the opening reception. The event infused NILC's workspace with visual art, raised funds for the organization and expanded their community of supporters to include not only attorneys and advocates but also artists, collectors, curators, critics, designers and friends.
We live in challenging times. Since 2003, I have been committed to helping organizations that protect and advance our society as well as our humanity, standing firm in a quest to aid institutions such as: The Heritage Square Museum, the Santa Monica Conservancy and the Olmstead Preservation Association working to protect architectural and cultural histories; the Downtown Women's Center providing permanent supportive housing to homeless women; the National Immigration Law Center providing protection for immigrants, low-income workers and people of all genders and sexual orientations; Life Rolls On-Christopher and Dana Reeve Foundation, aiding and inspiring people with disabilities.
These types of organizations have never been more important to our well-being, yet in present times, are at great risk. I understand that by providing pro-bono design services, securing donations of goods and services and by always continuing to encourage growth and expansion of a compassionate community, we can encourage each other to create a better world, with hope, beauty and dignity.
Please tell us about Sarah Barnard Design.
Sarah Barnard is a member of the American Society of Interior Designers (ASID), is certified by the National Kitchen and Bath Association (NKBA), and is recognized by the International Institute for Bau-Biologie & Ecology as a Building Biology Practitioner (BBP) and by the United States Green Building Council as a Leadership in Energy and Environmental Design Accredited Professional (LEED AP). She has served on the Santa Monica Conservancy's board of directors and specializes in sustainable interior design and historic preservation.
Undertaking a broad range of projects, all of which are grounded in smart design and mindful of healthy living, Sarah's diverse body of work includes upscale private residences, chic restaurants, luxurious spas and impressive corporate headquarters. Her projects have been featured in local and national publications, and have placed prominently in several noted design competitions. Sarah holds a Master of Fine Arts degree from Claremont Graduate University as well as undergraduate degrees in Art and Interior Architectural Design. Her interior design practice is the culmination of education and interests in art, architecture, textiles and the environment and she has written several articles for important publications including the USGBC, United States Green Building Council.
Barnard is currently working on interior design projects in the Pacific Palisades, Santa Monica, Brentwood, Los Feliz, Hancock Park & Palos Verdes Estates. Other recent projects include the corporate offices of National Geographic Entertainment in Beverly Hills, the headquarters of Life Rolls On, a subsidiary of the Christopher & Dana Reeve Foundation in Culver City, a Backstage Celebrity Eco-Lounge for both the Academy of Country Music Awards and the Teen Choice Awards and a Sustainable Penthouse on Ocean Avenue for an out of town couple with super meditative space requirements. Think total relaxation and harmony with the universe.
Barnard works on interior design projects big and small, from sprawling corporate headquarters to cozy beach front cottages. With a contemporary approach that employs traditional vocabulary, she defines her range of style as "innovative yet time-honored."
Sarah is intrigued by clients who have unusual requests and lives for a challenge. She hasn't met one yet that she didn't like. Sarah loves designing for anyone with pets! She adores people who are avid collectors of anything they love. Sarah is often retained by clients who have never worked with an interior designer because they thought designers weren't for them (until now). She is known for delivering, on time, all the time. Sarah is incredibly down to earth and people love her for her frankness. Sarah and her staff will do just about anything for a client, build a custom sunroom for the kitties, organize and alphabetize boxes in the garage, take the kids out shopping for their own bathroom tiles…
Sarah Barnard Design undertakes residential interior design projects, commercial spaces and even single rooms. She can help you with space planning, color counseling, kitchen and bath remodeling, historic preservation, and all aspects of sustainable design and healthy living: organic and non-toxic materials, energy and resource conservation, air and water purification, natural furnishings and fabrics and much more!
Do you look back particularly fondly on any memories from childhood?
When I was in undergraduate school I was assigned a project, design a piece of furniture then build it. I was inspired by an antique chair in my parent's home that came from the estate of my great grandmother. I always loved the chair for its unusual form and wonderful carved feet. I decided it should have an ottoman.
I worked closely with my father to refine my design concept, select the ideal American Walnut boards from the lumber mill and carve the finished piece that would accompany the chair in his living room for the next decade or so.
Just this year my parents gave me the chair and ottoman. The chair has been in my family for four generations and I'm so honored to be its new guardian.
Contact Info:
Address: 1507 7th st #93 Santa Monica CA 90401
Website: www.sarahbarnard.com
Phone: 310.823.7331
Email: design@sarahbarnard.com
Instagram: sarahbarnarddesign
Image Credit:
Steven Dewall, Brad Nicol, Chas Metivier. Josh Wood.