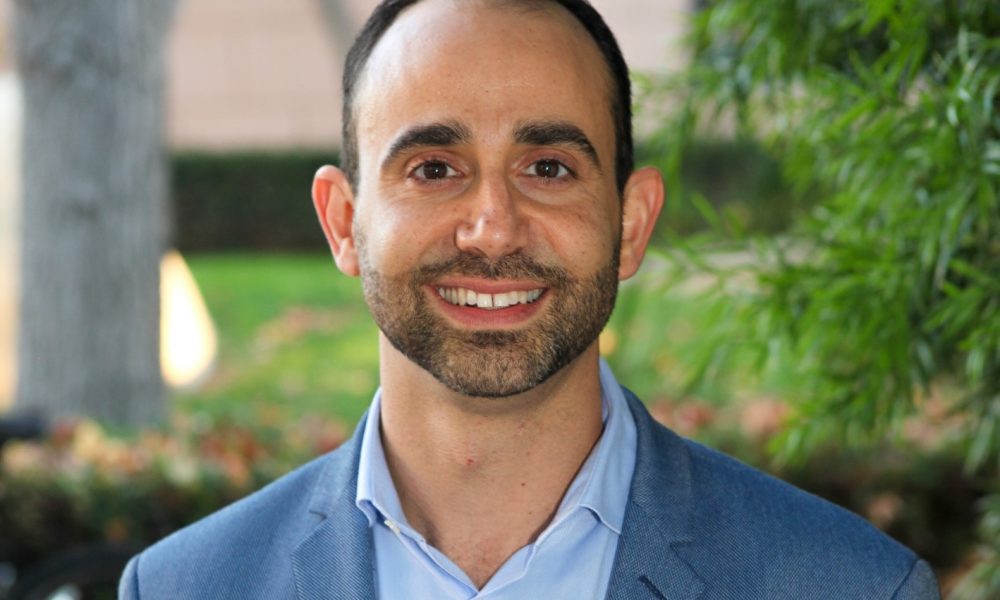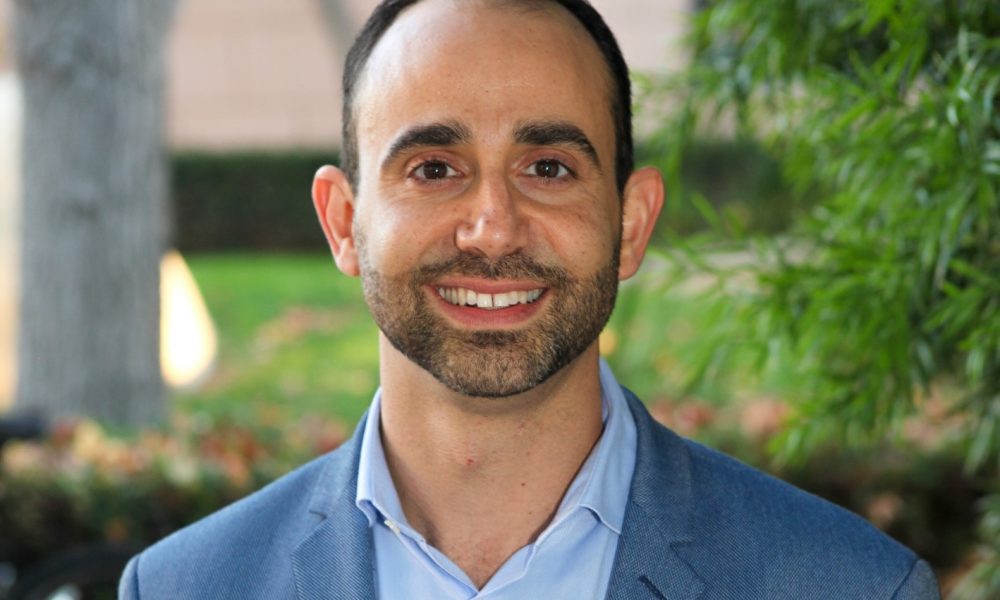 Today we'd like to introduce you to Roy Kimia.
Roy, please share your story with us. How did you get to where you are today?
Acupuncture changed my body, and then it changed my life. That's how it all began.
When I graduated from USC Business School, I started working in Real Estate. It felt like a logical move, I learned business and I therefore thought this was the sensible way to build a career. I worked in this industry for eight years, but it never felt right, I didn't feel like it was my life's purpose. So I tried different aspects of the business, hoping to find something I was passionate about, I worked in industrial real estate, then with a developer of apartment buildings, I tried some residential work, and even became a broker, I moved around restlessly.
I worked very long hours, but I never felt fulfilled, and so the stress started to pile up. I was smoking more cigarettes and eating junk food, so then I had digestive issues and headaches. With time my sleep started suffering, so my body wasn't resting, and then the backaches kicked in. Those were unbearable. My intense lifestyle really had its toll on me, my body was spiraling downhill very quickly. I completely neglected my health.
When my back pain became chronic and intolerable, I started seeing doctors. I tried all kinds of western techniques, I went to pain management clinics and tried different medications. The only solution I was offered was surgery, and to me that didn't feel like a solution, because if you don't fix the problem creating the pain, it will show up again, somewhere else in the body.
Then a friend recommended acupuncture. I'd never tried it before and was a bit skeptical that acupuncture could actually help me, after all the other things I'd already tried. But I was desperate at this point and ready to try anything, so I went.
Even after the first session, I felt relief! It was incredible. I thought, if I can do acupuncture once a week and get this amazing relief for my chronic back pain, it's worth it. I never imagined it could actually have cumulative results. My chronic back pain just got better and better. Then I tried it for my digestion, my headaches, my sleep deprivation, and everything improved. I was hooked.
I decided to try other holistic modalities so that I would not only be stronger today, but I wanted to ensure that no problems arise in the future. Preventative care is key! I went through two years of treatments, treating and fixing all my ailments, I tried massage therapy, chiropractic care, energy healing, and then I even managed to QUIT SMOKING with Hypnotherapy!
I was a changed man. My body felt strong, but then so did my mind, and I had a more upbeat outlook on life. I was able to focus better, I felt less stress and was able to function at my full potential. I realized the power of balancing the mind, body and soul.
I wanted other people to experience what I had experienced with acupuncture and holistic care. I thought how unfair it was that many people didn't know what they could do to heal their bodies without resorting to pills and shots that pollute your organs, and surgery which has its own set of complications. Some people don't try acupuncture because they're afraid of the needles, even though they are so small and do so much. I had to change people's perspectives!
I was incredibly inspired. I decided to change my life completely. I had finally found my life's purpose – to heal and help others through holistic medicine. I researched holistic health, I interviewed different therapists, acupuncturists, chiropractors, and physical therapists to see what best suited me. I took a fundamental course in acupuncture and realized that there was so much to learn. It wasn't some simple technique, there were thousands of years of knowledge to learn, and the treatments were very precise. I loved how acupuncture is based on balancing the body and helping it heal itself. The decision was made.
I studied for five years at Emperor's College in Santa Monica, California and received my Masters in Traditional Oriental Medicine. I trained with world-renowned Acupuncturists and Traditional Chinese Medicine masters and treated thousands of patients successfully. I also gained training at the Roy and Patricia Disney Family Cancer Center, using acupuncture to assist patients with their chronic pain and symptoms.
Eventually, I was able to start my own practice, and so Kimia Wellness was born. I started small, word of mouth, friends I knew from my community sent their friends. Doctors I knew referred their patients, and as people started seeing results, more and more patients started coming. I have been very fortunate, thank G-d, for the growth of Kimia Wellness.
With time I have been able to add more holistic modalities to our center. I have found incredible practitioners who are aligned with the way I see health, who care about their patients, and help me build a program for each one so that we are not just taking care of their immediate symptoms, but also improving their vitality and ensuring a healthy future as well.
We've worked hard to make sure that our patients can receive any holistic care they seek at the Kimia Wellness Center through our own experienced and trusted practitioners who can work in synchronicity to create better and faster results. We offer Acupuncture, Chinese Herbal Medicine, Cupping, Chiropractic, Massage, Physical Therapy, Personal Training, Nutrition Coaching, Pilates, Yoga, Mind-Body Psychotherapy, Energy Healing and even Hypnotherapy.
We help treat so many diseases and concerns that I've yet to meet a person that looks at our website and can't find at least three things they are dealing with. The truth is, holistic medicine is so powerful, there truly is no need for people to suffer.
The most common things people come to treat with us are physical pain, stress and depression, weight loss support, detox and addictions, and we are really great with women's health. But honestly, there's just so many ailments that my practitioners can treat.
One of my goals has been to spread the word and to make holistic care at Kimia Wellness available to everyone and anyone who seeks it. So as the clinic has grown, I've been able to reach out to insurance companies and we now accept Aetna, Cigna, UnitedHealthCare and Blue Cross Corporate. That means that if someone has these insurances, most of our treatments are covered, and they don't have to resort to medications and sometimes harsh procedures.
If they come to us late into their injury, and they do need surgery or other procedures, then at least we are there, before and after to support them and help them heal faster, to rehabilitate them through acupuncture, chiropractic care, medical massages and physical therapy and even nutrition. We support women during pregnancies too.
We actually work in close relations with many doctors in the Western Medicine realm, they know that what we do can support their treatment, and by working with us, we can ensure faster results for their patients.
It's been an incredible ride. Most of all, I'm grateful for my patients, who have shown us support beyond belief. Without their referrals, their posts, their reviews on yelp, Kimia Wellness really wouldn't be where it is today.
One day, G-d willing, I dream of having a Kimia Wellness Center in every major city, where our patients can trust that they will walk out feeling strong, healthy and empowered.
All it would take is their decision to walk in.
We're always bombarded by how great it is to pursue your passion, etc – but we've spoken with enough people to know that it's not always easy. Overall, would you say things have been easy for you?
Every journey has its hurdles. That's part of the growing experience.
One of the main struggles I've had is with the marketing of the business. When I left Real Estate and moved into healing, it's almost as if I peeled that "salesman" layer off, and became myself.
For the first few years, everything that came into Kimia Wellness went towards growing the business and better serving our patients. When we were finally ready to hire someone to help us with marketing, the language they used was too… "markety", it took a while to find someone that meshed with our ideals.
For a while, I had to deal with that aspect of the business, and it took me away from my passion, which was the actual healing. So I was constantly torn between having to put our name out there, having to also run the day to day tasks of the business, and being able to see patients.
I am happy now that I have a team to focus on the marketing and business side of the operation so that I can focus my efforts on treating patients and supporting their health goals. That is what I enjoy doing most. That's where my heart is. Luckily I am getting closer to that goal every week.
So let's switch gears a bit and go into the Kimia Wellness story. Tell us more about the business.
We are a Holistic Wellness Center. We gather many into the one. Most holistic clinics choose three or four modalities they stick to. Acupuncture with cupping and Chinese Herbal Medicine, or chiropractic with physical therapy and massage. Some offer nutritional coaching or yoga. We offer fifteen different modalities, and our practitioners even have their own combinations.
That's a very unique concept because it's a lot harder to manage, and so most clinics prefer to simplify things, just for logistical purposes.
What makes offering so many techniques incredibly powerful, however, is that all the practitioners can work in harmony and so the results are astounding.
Let's say you are struggling with your weight, and you come to us, we can tackle the issue from all angles. Firstly there are acupuncture points that help with digestion, metabolism and hunger cravings. Then we also have nutritionists that can cater specifically to your body and blood type and assist with weight loss. Then when you're ready, we have personal trainers that can push you to your limits, or be more gentle using yoga and pilates techniques to help with toning and strength training. If weight gain is an emotional side effect, we have hypnotherapists and mind-body psychotherapists who can help release old trauma. If it's to do with bad sleeping patterns, or stress we have Chinese Herbal Medicine to help with sleep disorders. We even have a gym in our facility!
So when you come to us, we do a full evaluation of your needs and concerns and we can start tackling them from the core of the issue.
That goes for any ailment; chronic pain, digestive disorders, high blood pressure, stroke rehabilitation, injuries, sleep disorders, women's health, neurological and musculoskeletal disorders, fertility support, addictions and so many more. Seriously, check out the website 😉
Our bodies, minds and hearts are interconnected. They affect one another. So if you only treat one, then eventually the problem will return, but if you treat all angles of the problem, then you're unstoppable. It's like going to an all-inclusive retreat, but as a lifestyle choice, regularly and conveniently close to home, and possibly even covered by your insurance.
Another thing is that as you grow and change and experience different challenges in your life, your needs change. Your family grows, or your body changes, or maybe your job has different affects on your health. Instead of having to search and try out new places each time, isn't it wonderful to be able to return to the same trusted Kimia Wellness Center every time?
Has luck played a meaningful role in your life and business?
I'm not sure that I believe in luck necessarily, but I do truly believe in divine energy and guidance. The creator, the divine, G-d, whatever name makes you comfortable. I don't think we would have achieved anything without help from him.
For instance, we have had several events in the past at the Kimia Wellness Center to bring the community together. We have a lovely backyard and have had large barbecues there for our community and patients, and we have held events at large homes with music and food. We don't charge anyone for these events, and there are definitely expenses involved, but we believe in giving back to the community and trust that the energy we put into the world will circle back.
Even if the guests that came to the event do not directly become our patients, there is always a huge rise in new patients in the weeks after through word of mouth and referrals.
It's as if G-d sees how much we care and sees that we are spreading joy, and so he brings it back to us.
We are very fortunate that way. I am grateful for every opportunity we have received to serve our patients and our community. I am honored that Kimia Wellness Center can be here, even during the hard and complicated times that our planet is enduring now. We are here. Supporting one human being at a time. Offering them a place where they can take a breath and take a moment, to take care of themselves.
THAT is what brings me joy. That is my life's mission. I am eternally grateful and honored to have that opportunity.
Especially now, during Covid-19, when people need us the most. We have changed our whole scheduling system to allow for gaps between patients, so we can clean and disinfect the rooms. Our practitioners wear masks and gloves so as to keep everyone Covid-19 safe. We use cleaning solutions that follow government regulations while still being organic so that your skin is safe. Our center is open for acupuncture, physical therapy, chiropractic and medical massage, while the rest of our services are offered via video calls, and our personal trainers now work outside. We are doing everything we can to serve our patients safely.
May we all come through this pandemic with peace and strength. Together, as a community, we are stronger than on our own. Reach out to a friend, a family member, talk, connect, support one another. And know that if there is any way that we can support you, we will do so gladly.
Be well and stay safe everyone!
Contact Info:
Image Credit:
Photographer of event photos, not graduation or outdoor photo Naomi Solomon
Suggest a story: VoyageLA is built on recommendations from the community; it's how we uncover hidden gems, so if you or someone you know deserves recognition please let us know here.