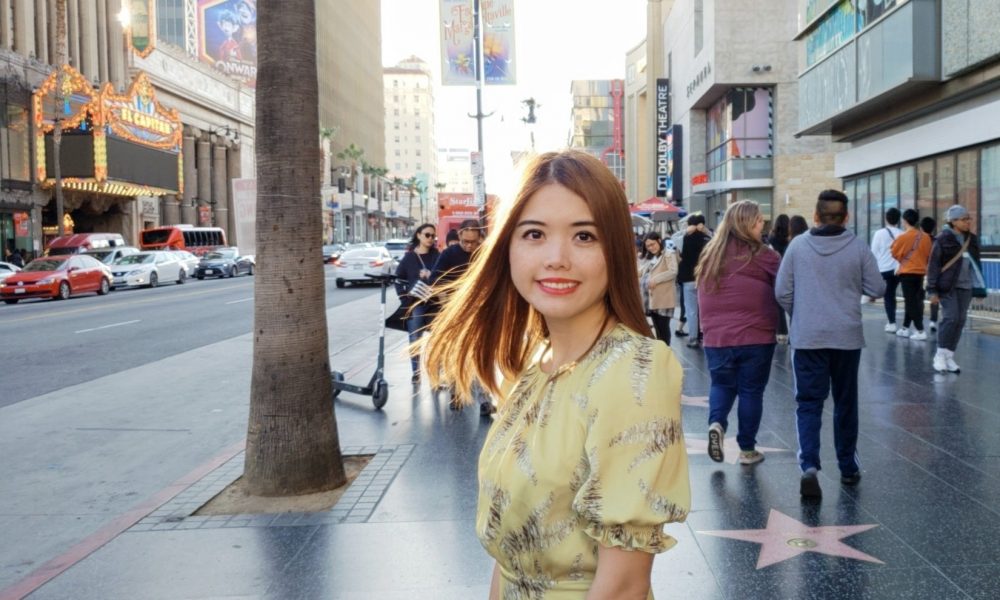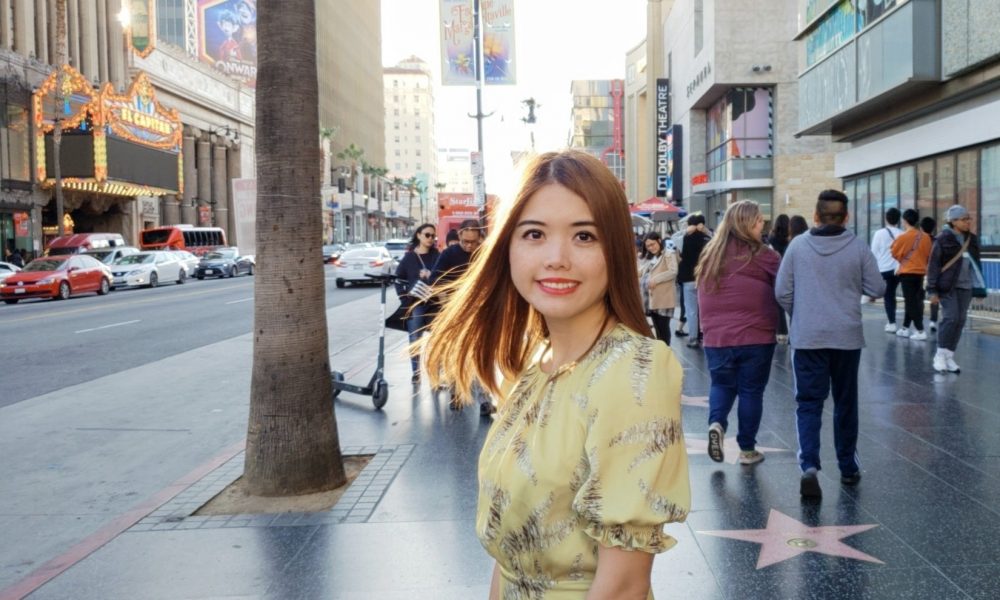 Today we'd like to introduce you to Nadia Thu Huong Ho.
Nadia Thu Huong, let's start with your story. We'd love to hear how you got started and how the journey has been so far.
I was born in Hanoi, Vietnam. When I was nine years old, I moved to Czechia with my mom and my little brother. Since then, I have lived in seven different countries and have traveled to over 40 countries globally. I have been exposed to a cross-cultural environment since I was very young. At primary school, I played with kids from different countries, many of whom were immigrants, refugees, or asylees. The thrill and excitement of learning about different ways of thinking, living, and seeing the world have never left me. I believe that every person in the world is unique in his or her own way and has something to teach the rest of us. Interacting with people from diverse cultures and backgrounds has helped me become culturally sensitive, respectful, and compassionate, which are much-needed qualities in today's globalized world.
Growing up in a small town in Czechia, I always dreamed of traveling abroad, exploring new places, and connecting with people worldwide. This was the reason why I chose to major in International Business and Marketing at universities in Prague (Czechia), Buenos Aires (Argentina), and Marseille (France). Thanks to the cross-border nature of my field as well as my international background, I have had amazing opportunities to live and work in many beautiful and exciting places in Europe, Asia, and the Americas. I have recently moved to Los Angeles with my husband, and I feel lucky to have a chance to live in one of the most diverse and dynamic places on Earth. The city has everything that I love: beautiful weather, gorgeous beaches, mesmerizing sunsets, cultural diversity, global cuisines, and abundant activities. My husband and I are extremely excited to live here, and we hope to join local communities and contribute to the diversity and inclusion initiatives in this city we are calling "home."
In the last couple of years, I have been managing projects and organizations that aim to bridge gaps between people across the globe and bring them together on the same page. My work focuses on global citizenship education, cross-cultural awareness and understanding, and career mentorship. I have co-founded a global citizenship community for young Vietnamese people called "Hộ chiếu xanh đi quanh thế giới" ("Green Passport Goes Around the World" in English). We have helped and inspired many young people to become global citizens, published authors, exemplary leaders, and international scholars. We have also been featured on many TV and radio channels as well as in newspaper and magazine articles. I am also working on an e-learning platform called DaMon Education that helps its learners expand their horizons, practice foreign languages, and hone practical skills that will help them reach their goals and fulfill their dreams. As a reaction to the social distancing policies that are being currently implemented worldwide, I have joined a group of global educators to initiate a project named "LOL – Link Online Learners," which offers students around the world regular online meetings to start global conversations and build new friendships despite having to physically distance themselves.
Besides all these activities, I have published eight books in the USA, Vietnam, and Colombia. One of the books is called "A Mile in Our Shoes — Personal stories of global journeys" and shares inspirational, moving, and powerful stories of strong women who have overcome many challenges to become who they are today. The whole profit from the book will go to foundations that help girls and women around the world. You may purchase a book copy on Amazon.
Overall, has it been relatively smooth? If not, what were some of the struggles along the way?
As all my projects are based online, I have to admit that one of the biggest challenges that I face is, ironically, the occasional feeling of isolation and loneliness. Imagine that you sit, most of the time by yourself, in your room while discussing and working with your colleagues, partners, and clients via a laptop or mobile phone screen. But on the other hand, working virtually has enabled me to get to know and collaborate with many extraordinary and talented people from different corners of the world that I would not otherwise have had a chance to work with.
Another complex issue of working on international projects is how to acknowledge and respect the diverse voices of the team members while finding a unified solution that will lead to a desirable outcome. Not to mention the differences in time zones, lifestyles, work-life balance, communication styles, etc. that any international team has to face.
Please tell us about DaMon Education, Link Online Learners, Hộ chiếu xanh đi quanh thế giới.
I am a multitasker who has a tendency to work on at least two different projects or jobs at any given time. The reason might be that I have an extremely wide scope of interests; even at high school, I joined competitions in various fields and had many extracurricular activities. Working on various projects has allowed me to utilize and develop my multiple interests and skills.
I am currently working on several projects that I would like to encourage you to join:
– "Hộ chiếu xanh đi quanh thế giới" is a groundbreaking global citizenship and award-winning community that aims to help young Vietnamese generations succeed in the globalization era by empowering and equipping them with multifaceted information, experience, skills, and tools. We constantly look for new collaborators, partners, and sponsors who are passionate about our mission. Please contact me at: info@hochieuxanh.com if you want to join us.
– "DaMon Education" connects instructors with learners from all around the world in areas such as foreign languages, career development, skills enhancement, and cultural awareness. Apply to become an instructor on: https://damon.education/en/become-an-instructor/.
– The "A Mile in Our Shoes" project (https://amios.y2yinitiative.org/stories/) is seeking submissions for stories of strength, inspiration, empowerment, and diverse life experiences from women across the globe.
– "Link Online Learners" (http://linkonlinelearners.org) accepts applications from middle and high school students to join our regular online meetings."
As a global citizen, how do you believe the current coronavirus pandemic is affecting the world? Do you see any positive side of this situation at all?
One positive thing about the coronavirus outbreak is that it has helped people around the world to connect and realize that our actions and decisions can have a significant impact on the lives of people half the globe away. Since I have family and friends in Vietnam, Czechia, Mexico, Canada, and other places all over the world, I have been following world news very closely these days. I feel hope and joy when I read about amazing acts of kindness to help those in need, support each other, and put a smile on others' faces in this difficult time. People throughout the country of Czechia are sewing face masks for hospitals, children from Italy are making handmade artworks with a rainbow and the phrase "Andrà tutto bene" ("Everything will be fine"), while a random-acts-of-kindness movement hashtagged #Caremongering is rapidly spreading across Canada. This all shows the power of togetherness and how we can all benefit from being better connected. This shared experience of the coronavirus pandemic will bring us closer together as a human race, and we will be more willing to understand one another and learn from each other. Hopefully, people will realize that global citizenship awareness and education is not a luxury but a necessity for our world.
Contact Info:
Suggest a story: VoyageLA is built on recommendations from the community; it's how we uncover hidden gems, so if you or someone you know deserves recognition please let us know here.