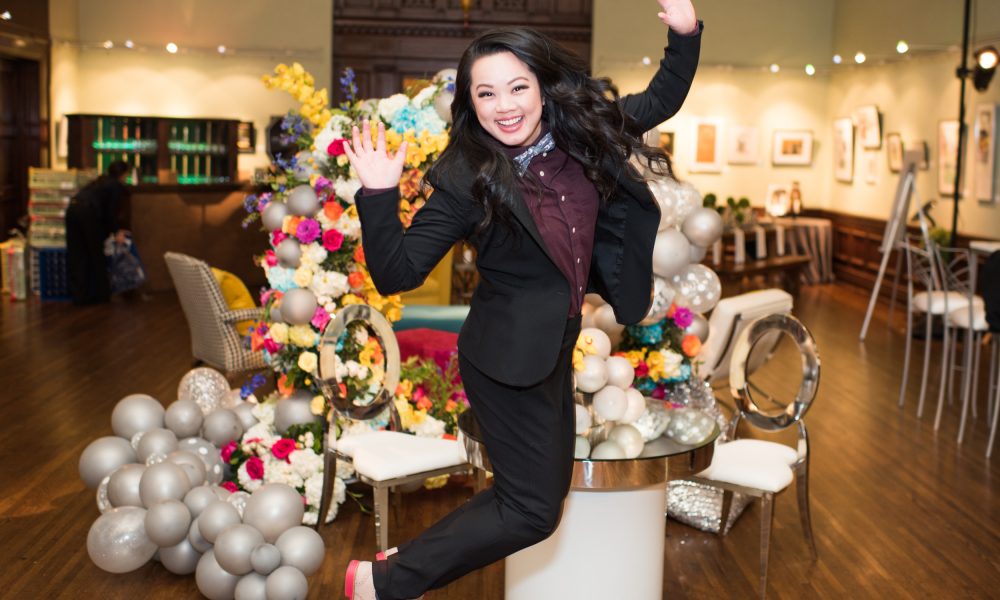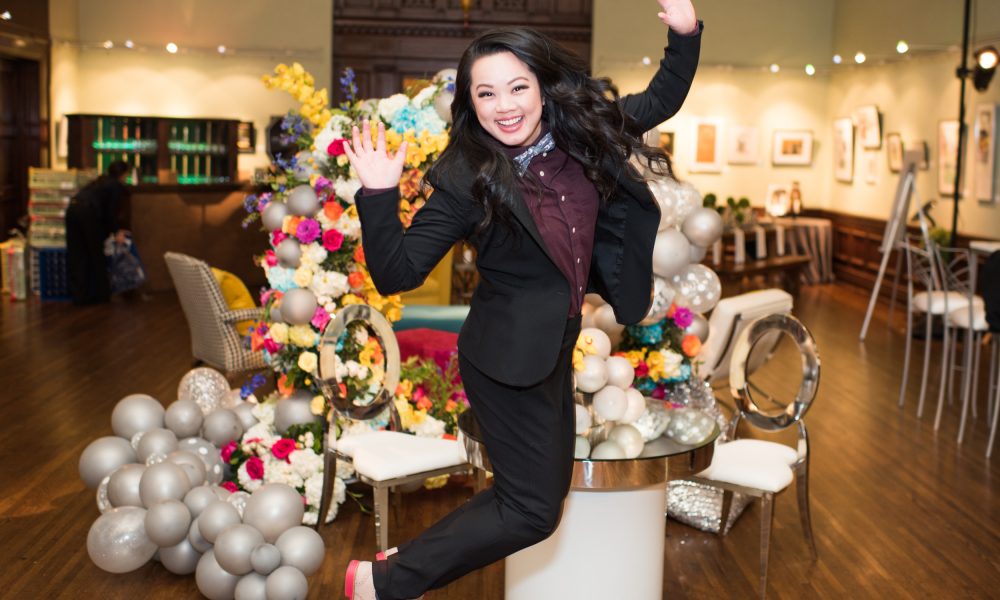 Today we'd like to introduce you to Lizzy Liz.
Lizzy, can you briefly walk us through your story – how you started and how you got to where you are today.
I started my company about two years ago. I was fortunate enough to have not one, but three amazing mentors, The Tran Sisters, Stacie, Mai and Nikki at Lifetime Weddings and Events.
I was just a senior in high school and so thankful that they even hired someone like me. I was the biggest tomboy, had no sense of style, no idea how to even apply make-up, or walk in heels (BTW I still don't) and thought I was so cool with my souped up Integra (dying with laughter right now as I admit this).
As the company grew, the more hats I wore. It was the best job ever because I could never be bored. Every day was a learning experience.
When The Villa was born, I was promoted to catering manager where we designed, planned and coordinated weddings and events.
As the years quickly flew by, I was reaching my 29th birthday and I wanted to go back to school. I enrolled in an accelerated master's degree program and continued to work full time. A year of sleepless nights, planning events during the day and writing papers at night was aging me.
As much as we think we could do it all, I was running myself thin.
I had 9 months left to graduate!
For the first time in my life, I decided to be a full-time student.
After a few days of announcing my leave, so many calls and text messages were received from my wedding industry friends.
"WHAT HAPPENED?"
"Are you ok?"
"Did something go down?"
Everyone wanted to take me out to lunch to hear the drama.
Unfortunately for them, there was no juicy gossip in town to spread.
I'm just your average basic girl.
A month goes by, I had a few lunch dates scheduled with more wedding industry friends and all of them had asked the same thing, "Why don't you start your own company?"
Me? An entrepreneur? Where do I begin? Who the hell would hire me?
I laughed, thanked them and ended lunch like they were out of their minds.
But of course, while I'm trying to study for my exam, all I could think about was maybe I'm the crazy one? Am I living my best life??? They planted a seed in my head to work for myself and it started to grow. They reminded me of all the tools I had and I should live up to my fullest potential.
No way in a million years would I have thought to launch my own company. I didn't know where to begin. Fortunately, there was Google, amazing Friends and now fiancé, Tony, who believed in me to really bring something to the table.
Biggest thanks to my friend, Minnie who would always texted me, "if not now, then when?" She really helped me take that leap and not look back.
And the cherry topping of the story:
Did I forget to mention that my strict Asian parents had no idea what was happening in my life? First, they thought I was crazy to quit my job after 12 years, excited that I was getting a master's degree, and then having to receive news that I'm back in the industry.
Come graduation time…it was time to confess what I was brewing up this whole time!
Overall, has it been relatively smooth? If not, what were some of the struggles along the way?
I don't think anything can be a smooth ride without trials and errors. If it was easy, everyone would be an entrepreneur.
There's so many struggles to list! It has been a journey that I will continue to learn and grow from. There are many sleepless nights, emotional roller coasters, and self-doubt. Social media makes my life look like its butterflies and glitters. Behind that is a girl who sleeps 3-4 hours a night, sending emails to vendors and clients, doing research on what's trending, updating my own website, handling my social media posts, creating content, planning and designing events. There's only 24 hours in a day and every minute counts or else the bills don't get paid. Just because I clock in 80 hour weeks doesn't mean I get to cash out for all the blood and sweat put into it. It's a lot of work but worth every tear and sweat along the way because I have the pleasure of creating my own destiny in this chapter of my life.
Lizzy Liz Events – what should we know? What do you guys do best? What sets you apart from the competition?
If there is food, alcohol, and people, then you need an event planner. We will assist in finding the perfect venue that best fits your personalities, design your event where your guests can walk into and understand why we chose every element in the room, plan and coordinate the day of. Although we plan social and corporate events, we specialize in weddings.
All our events are curated for our clients. We want to make sure we know every little detail, from their favorite desserts to their favorite quote from a movie.
We are known for planning and designing modern Asian weddings. I think we will be the last generation to carry out our traditions with the whole tea ceremony production and authentic 8 course meals. It can easily be an 18-hour day for our brides but I always think this is the only time you get to do something like this, so why not?
I am most proud of my team! Surrounding myself with people who are just as passionate as I am and who loves weddings and events like I do is not easy to find. Our synergy with our clients and creative partners play a huge role in the results we bring throughout the planning process and the big day.
I believe in treating our clients like they are family. We can just call each other and tell one another how we really feel without any boundaries. I want to make sure that there's nothing swept under the rug. Sometimes it's hard to express about sensitive issues like budget or family drama. I always express to my clients that there's a solution to every problem, and I can't solve it without knowing them ahead of time. You hired a planner to plan. So, let us plan for the worst and hope for the best.
What is "success" or "successful" for you?
A measure of success to most would be money and power. For me, success has been a journey of wisdom, self-love, the opportunity to give back to the community, and meeting people who are like minded.
If I wake up every day knowing I love myself, I love what I do, and I love how we do it, then I can say, I am living my best day today.
Contact Info:

Image Credit:
Encor Studio – http://encorstudio.com/
Lin & Jirsa – https://www.linandjirsa.com/
Visuals by Arpit – https://visualsbyarpit.com/
The Big Affair – https://www.thebigaffair.com
Sweet Traders – http://sweettraders.com/
Oceanic Flowers & Rentals – https://www.oceanicflowers.com/
Lifetime Weddings and Events – https://www.lifetimewedding.com/
Av Irvine – http://avirvine.com/
Vibiana – vibiana.com/
Wildflower Linen – http://www.wildflowerlinens.com/
Balloonzilla – https://www.balloonzilla.com/
Sweet Salvage Rentals – http://www.sweetsalvagerentals.com/
La Tavola – latavolalinen.com
Getting in touch: VoyageLA is built on recommendations from the community; it's how we uncover hidden gems, so if you know someone who deserves recognition please let us know here.