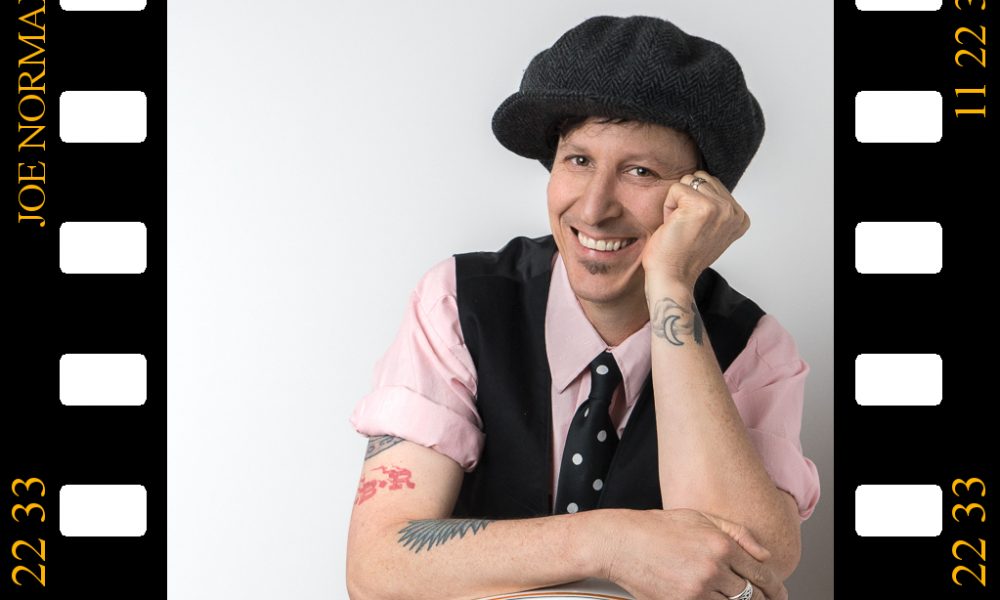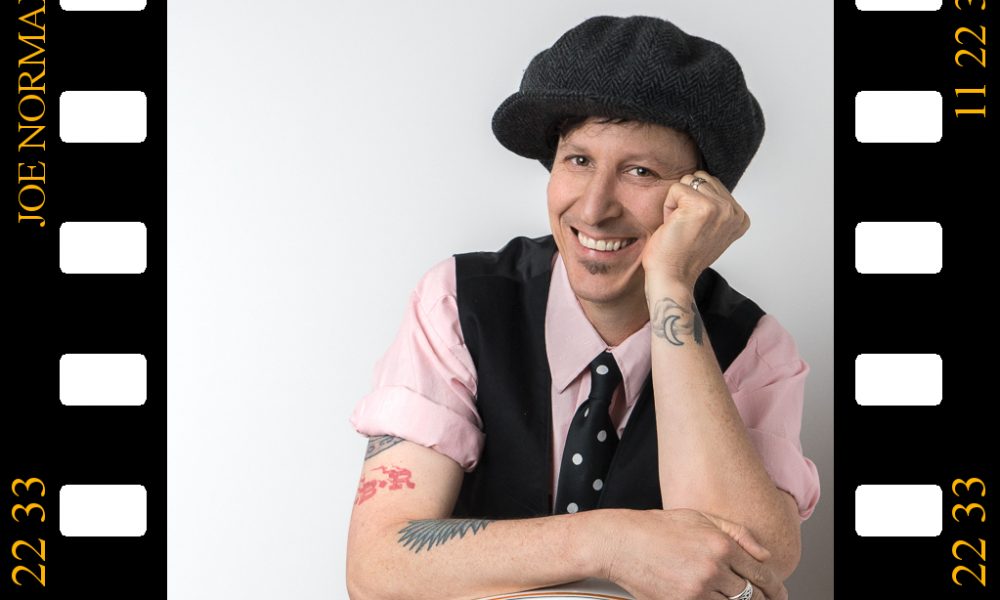 Today we'd like to introduce you to Joe Normal.
Joe, let's start with your story. We'd love to hear how you got started and how the journey has been so far.
When I was an eighth grader in Elizabeth, New Jersey, my class was given the assignment to go to the Public Library to research and write a report about the type of career we wanted to have once we graduated High School.
I realized quickly that there were no books in the Library on how to become a Rock Star! (This was LONG before there was the internet, youtube, or American Idol). So I copied some garbage down out of a useless Musicians Union handbook, turned in my assignment, and resigned to the fact that I'd probably be winging it for the rest of my musical life, and thus began this life of an artist and entrepreneur.
I'm not ashamed to admit that I'd wanted the same job that men like Paul McCartney, Neil Young, John Lennon, Keith Richards, and Pete Townshend had.
I didn't see playing the lottery like everyone's parents did as the solution to escaping the narrow limits of our working class factory town, so I took to carving out a future for myself with a guitar and a song, figuring the odds of making it big in a band were much better.
My musical journey has led me from the factories and bars of New Jersey to the studios and stages of New York City, to the hip London Underground, to the many large and small towns throughout "Anytown U.S.A…." I eventually landed in the back alleyways of Los Angeles, California, and worked my way back up to the prestigious studios and stages this town has to offer.
My path has crossed with artists as varied as red rocker Sammy Hagar, media giant Howard Stern, legendary punk icon Stiv Bators, and now I'm fronting my own band JOE NORMAL & THE ANYTOWN'rs, singing songs about life, work, struggles, the hopes and fears of working-class people, offering some inspiration to keep going for your dreams, to never give up in spite of your struggles.
We're always bombarded by how great it is to pursue your passion, etc – but we've spoken with enough people to know that it's not always easy. Overall, would you say things have been easy for you?
Rock 'n Roll is a series of comebacks. It was Frank Sinatra who said something to that effect.
There are always ups and downs, but the biggest challenge I've seen since signing up for this gig is that the music industry has changed dramatically in the last twenty years and all the money from Rock 'n Roll record making has gone out the window.
Labels were losing money so fast due to the internet and access to free music, that they kept down-sizing until all the bands were gone, they stopped developing artists and took the easy money route by producing predictable Pop and solo artists they could groom and exploit like never before. They forgot that most of the truly great artists like Tom Petty and Bruce Springsteen didn't make it until they were well into their third albums!
Greed and corporate desperation have driven Rock 'n Roll music underground, and because the record business has turned its back on this great art form, even the musicians in the business forgot why they chose this field and got busy chasing dollars to survive. In the process, they forgot about their dreams. They forgot about joining the legacy of great artists before us, and they dropped the torch.
I am not one to be discouraged by any of this. While everyone has gone in one direction to chase a dollar, I realize that the playing field over HERE on the opposite side is wide open for the few visionaries and true believers in Rock 'n Roll. It's not a case of building it and they will come… It's a case of not following the flock; and following your gut, staying true to what you believe is right. Those who know their stuff have begun rallying their wagons around us.
To me, this ain't about the money… When you come from nothing, the future is always wide open. I never stopped believing in that. I will still be rockin' when I leave this earth. Just like Petty, Bowie, Prince, Lennon… I'm a LIFER.
We'd love to hear more about your business.
At the risk of sounding corny, what Joe Normal & The Anytown'rs do is go out there and play authenta-genuine no-frills Rock 'n Roll with electric guitars and real drums, and write great songs in the tradition of artists like Tom Petty, The Rolling Stones, The Replacements, The E Street Band, The Beatles, and The Who.
We strive to lift you up and help you transcend the pressures and distractions of life fora whilee, we want to transport you up and out of your troubles, to let you know you're not alone. Joe Normal & The Anytown'rs strive to make a community, to make honest connections with audiences in every size venue with songs and stories about our experiences, our lives, YOUR lives.
Our "ANYTOWN" concept has come to symbolize a place where like-minded everyday people gather to enjoy and celebrate their lives, loves, victories, and bond over our challenges, tragedies, hard compromises and powerlessness. All this is set against a background of BRAND NEW Rock ' n Roll music that is inspired and informed by the classics and the artists who taught us how to do it RIGHT.
Rock ' N Roll is "Alive 'n Well" in ANYTOWN, U.S.A. We're not trying to reinvent the wheel here… we're just pumping some fresh air into it, and taking it for a joy ride. The Anytown'rs line-up is comprised of some of the utmost showmen, stellar dudes that have all earned their stripes.
Just look at some of the credible artists they're associated with: Michael Lockwood (Lead Guitar) – Aimee Mann, Fiona Apple, Jon Brion, Lions & Ghosts, Wink, Carly Simon, Susanna Hoffs. Tony Babylon (Bass) – Izzy Stradlin (Guns n Roses), Syl Sylvain (NYDolls), Wink. Tony Snow (Drums) – Dramarama, Syl Sylvain (NYDolls), Gene Loves Jezebel.
We're incredibly lucky to all have been friends since our clubbing days, and it's simply destiny that we should only now come together to make the most important music of our lives. Good things truly come to those who wait!
We are in the process of recording our debut, and are looking for a legit label to stand behind our work, to partner with us to reach a worldwide audience through Satellite radio, effective touring with other long established artists, and utilize the media to our benefit. This should be a cakewalk, because there is actual talent here.
I want to connect with a manager who understands my vision to create an honest body of work that will remain relevant for generations. I am seeking my own personal Jon Landau, or Eliot Roberts, someone who is both coach and cheerleader for the talent that is brimming here, and can help to nurture and inspire our greatest work. Not only in making great records and musical history, but additionally I seek someone who recognizes and appreciates my literary side, that will guide and help me to actualize my written works.
As a songwriter, I'd like to connect with a major music publisher to expand the reach of my work by getting my songs into the hands of other artists and into the public arena.
And finally, as the parent of a child on the Autism Spectrum, I aspire to reach other Special Needs families to offer hope and fellowship. There's few artists in the music world that represent our community. I certainly don't have all the answers, but families just want to be acknowledged and given a sense that they are not alone.
How can we be of service?
What were you like growing up?
I was born into a town that didn't understand or tolerate differences, and artistic expression was not particularly encouraged.
We were the Brady Bunch generation of divorced parents and newly acquired family members. I didn't know where I belonged culturally or personally because we became a "mixed" family, and I often had to explain why we all didn't look alike or why half of the family had a different last name. What sucked more was that I always seemed to be getting "disciplined" for things I did that didn't conform with my new Dad's rules.
Then our family suffered the tragedy, misfortune, and loss of my talented teenage brother, who was murdered by a criminal cop. Everything changed in that moment, and whatever normalcy our parents were trying to provide the nine of us kids, would never be possible.
Music became my salvation. I was learning to play the piano. Getting a guitar became my mission in life for the entire seventh grade. Then my Grandfather died suddenly and I inherited the guitar that another relative had given him days before his heart attack.
I found endless comfort, refuge, and escape in listening to and learning to play The Beatles' music. A Hard Day's Night movie. Then came The Buddy Holly Story. Records by The Stones. The Who, Elton John, CCR, Led Zeppelin, and on and on.
Once I knew what I wanted to do with my life, which was to write music and give the same joy to the world that The Beatles gave me, I began running. Running from school. Running from that house. Running from that neighborhood. Running from that town.
Running from having to work a job that had nothing to do with playing music. Running from anything that wasn't aligned with my higher purpose… and running TOWARD the goal I set for myself. However long it took.
Contact Info:

Image Credit:
Paula Morris, Anna Snow, Joe Schaeffer, Anytown'rs, Lockwood
Getting in touch: VoyageLA is built on recommendations from the community; it's how we uncover hidden gems, so if you know someone who deserves recognition please let us know here.