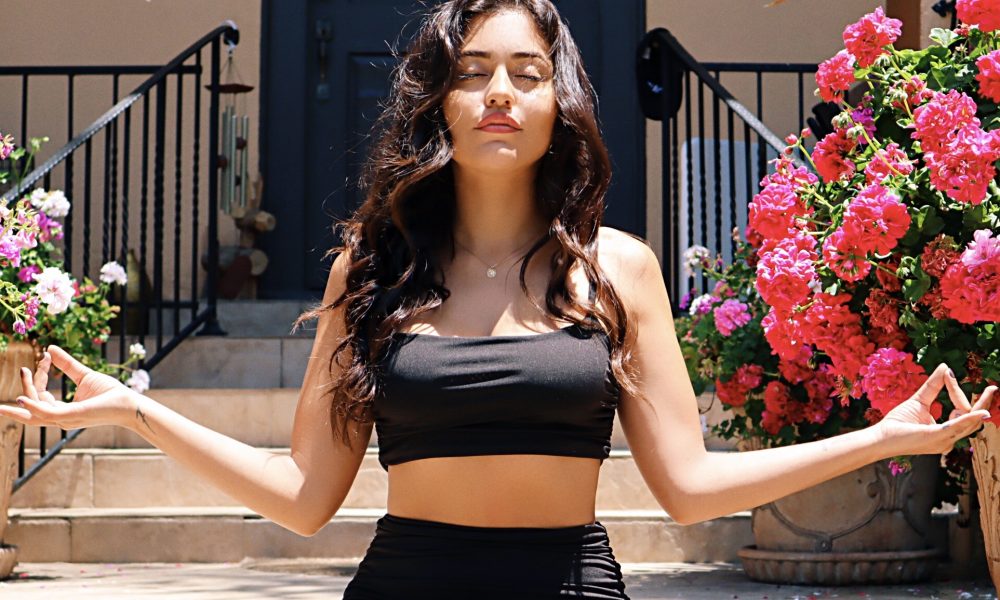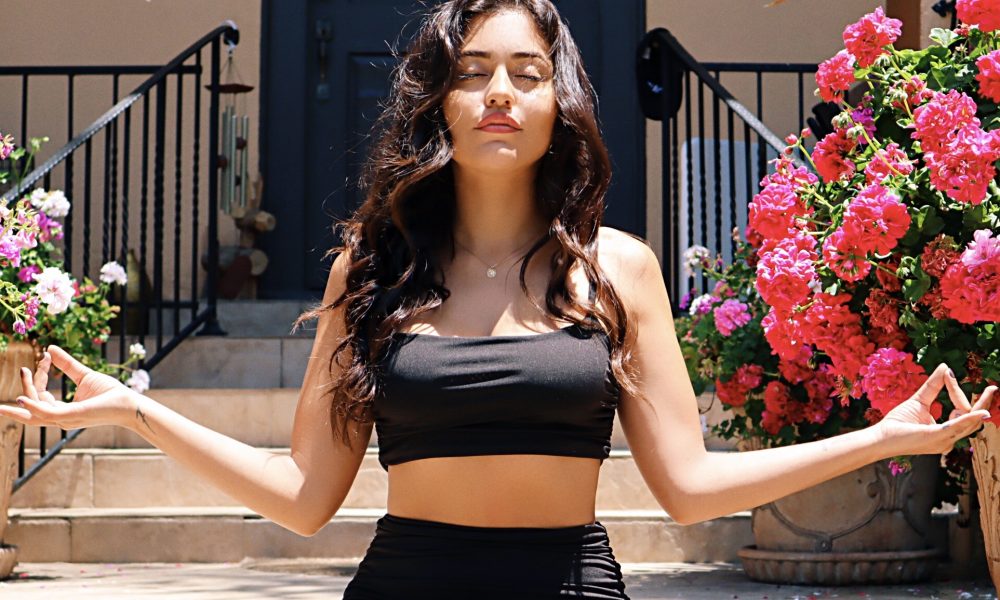 Today we'd like to introduce you to Frankie Vegas.
Frankie, before we jump into specific questions about your work, why don't you give us some details about you and your story.
I am a Writer, Hypnotherapist, Marketing professional, and CEO of Who's Frankie. I was born and raised in Los Angeles, CA. to a Native American dad named Pat and Italian mom named Acela. I grew up in the entertainment industry which led me to have a love of the arts at a young age. My father Pat Vegas, and Uncle Lolly Vegas of legendary group Redbone, known for their hit single "Come and Get Your Love" pioneered what it means to come from nothing and make something. My grandfather (Moms dad) Antonio Cortese was very big in the theater/opera world in San Francisco back in the day as well. I still remember him singing opera at the top of his lungs when we would go to his home to visit him lol. That courage they all had, gave me the drive to accomplish many things in my life.
At my core, I am a spiritual warrior. An adventurer, lover, fighter, daughter, sister and friend. I have always felt my calling was something big, something deeper than the physical seeking of success. I feel like I am on the right path to that, and very passionate about life!
Los Angeles, the people that I have met, and the experiences I have had, served as the backdrop for shaping me into the person I am today. To be honest I feel that I have tasted both sides of the bread, buttered and un buttered so to speak. In life, my family and I have had times where we had a lot, and times where we really struggled. I don't wish to change any of my journey as it has made me a pretty level-headed person.
As I got older, I swayed from the arts a bit and studied Clinical Hypnotherapy in college. I felt that the ability to go into our subconscious minds where so many of our habits and rituals good or bad are embedded, is truly remarkable! To help someone change their daily lives for the better, and turn trauma into triumph. Did you know that studies show that pain management with hypnotherapy is more affective that the strongest pain medication? That and many other healing modalities are what make up true Hypnotherapy. In that chapter of my life, I learned all of the tools to assist people with the re-wiring of their minds. From there my journey got interesting.
We're always bombarded by how great it is to pursue your passion, etc – but we've spoken with enough people to know that it's not always easy. Overall, would you say things have been easy for you?
Anyone who knows me knows that I have always been a rock for my family during difficult times. We have had many people fall victim to violence and drug abuse, along with a corrupt judicial system that made it hard for us to have normal lives. But with love and strength I was able to exceed far beyond another statistic. I used the pain to create pressure, to not end up with similar circumstances, and to hopefully become an inspiration to those going through the same thing. I believe you can make it out of anything, you just have to be strong.
We'd love to hear more about your work.
I specialize in writing, hypnotherapy, marketing, and wellness. I hold the title of Miss LA Native, where I competed for Miss California USA 2012. From there I did a lot of print work modeling for street wear brands which was fun! A lot people know me from the music industry. I worked in Music Marketing for a few years with Divine and RZA of Wu-Tang Clan for their record label Wu Music Group as Head Media Marketing Director. That was such an incredible experience for me. To be a part of the inner workings of a group of individuals who were and still are so influential. Another group of pioneers in my life who created something out of nothing. I had the blessing of working with them for the A Better Tomorrow album, along with curation of their Social Medias + official Wu Music Blog. Those were great times and I am proud to have contributed in some way. They are still family to this day. After Wu-Tang I sought to create my own company for Marketing, which has had much success called "Made Media Marketing".
After a career in Marketing, I needed a shift. I needed to follow my heart and focus more on my passion for writing, wellness, and helping humanity. This year I wrote my first children's book series which will be coming out in 2021.
It is a 7-book series titled "The Imagination Series." It follows the journey of my real life views/experiences told in the form of seven year old me. Children are pure, pure thoughts, and pure love. Their souls are closer to source which makes it the main reason I took to children's books. My series is about bringing universal light and spirituality to our next generation without being aggressive. It takes us back to the time where we believed anything was possible. Before we grew up, and became jaded by the harshness of reality and doubt. To a time where our imaginations and unity were very much in the forefront. I still believe myself to be that way, but in times it is hard to always hold on to that. I feel like this book series will enlighten our youth to believe in themselves and their dreams. To know that they can accomplish anything they set their minds to, and not to let doubt dictate their beliefs.
Be on the lookout for my debut title book, "I Flew and Touched The Moon" coming 2021.
Another venture of mine which will be active in August 2020, is still along the lines of my core beliefs in helping people. I will be launching an online spiritual store called "Who's Frankie"! The meaning behind Who's Frankie is exactly what it implies. Who am I, Who are you, Who are we at our core? We are all souls; we are all the same. That is something I've always felt very strongly about. I believe in looking at all souls with the same love, with the same understanding. It doesn't matter what someone looks like on the outside, because we all bleed red. We all have the same physical make up, maybe some differences here and there which make us who we are. but on the inside past this flesh we are all the same.
I will be hand picking, creating, and curating an array of spiritual items to assist you in your journey. Whether it be for awakening, healing, fun, good energy etc. I will have Crystals, Smudging tools, Candles, Aromatherapy, Plant medicine, Divination tools, Clothing, and more. My products are for those who seek high quality vibrations in material items. I am so excited about it, and I can't wait to share it with you all! You can find WHO'S FRANKIE on Instagram: @WhosFrankieOfficial and check out the website launching August 2020! www.WhosFrankie.com
What were you like growing up?
I have always known my life purpose is to help people, in whatever way that I can, and to be a part of the change in this world. I didn't know at a young age exactly how I would do that, but I soon found out how everything in my life led up to it. I was very wise for a little girl, lol. I remember giving my mom advice saying some pretty profound things for my age haha. I believe that those messages were coming through me from a higher power. I was also very adventurous, definitely got into trouble quite a few times in school and with my parents. I grew up a tom boy in a way. I looked up to my big brother PJ Vegas and wanted to be just like him. We would ride skateboards, and bikes around our Valley Village neighborhood. He taught be to be tough, that's for sure. That's one good thing about having an older sibling, THICK SKIN! I also had my little sister Bianca to be girly with. We would have tea parties and I would dress her up, and do her makeup for photoshoots. Great times.
One thing you should know is that I have always had a big imagination and love for all things otherworldly. This stems from my parent's teachings and beliefs in spirituality. I was drawn to books that were able to transport me to another place and time. That is one of the main reasons I started writing when I was seven years old, poetry and short stories mostly. I love/d the ability to exude emotions and visualizations through written word. It seemed so magical to me and still is. Around 16 years old, I was awarded "Best Poem" by National Library of Poetry, which gave me affirmation I was on the right track.
Contact Info:

Suggest a story: VoyageLA is built on recommendations from the community; it's how we uncover hidden gems, so if you or someone you know deserves recognition please let us know here.