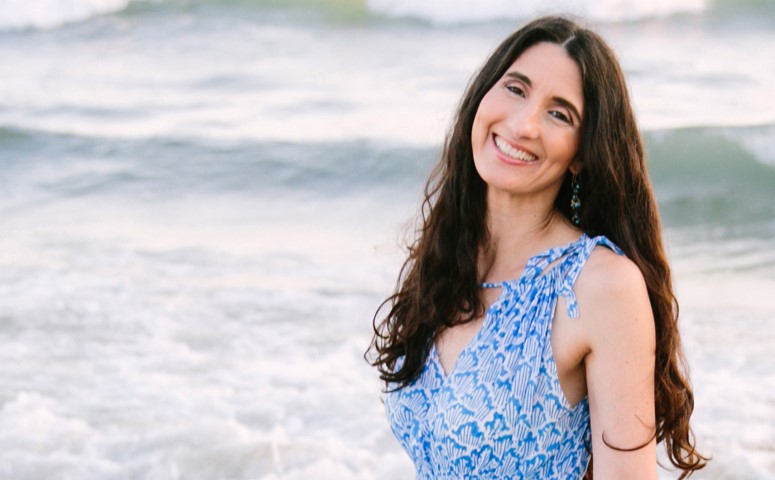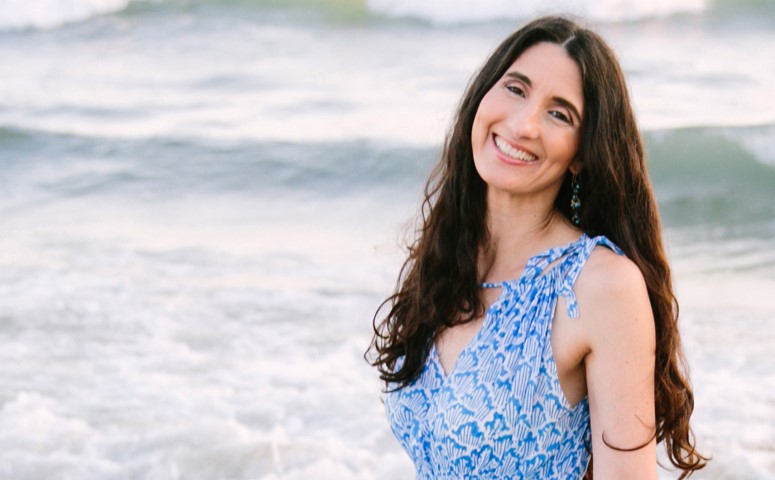 Today we'd like to introduce you to Dyan Haspel-Johnson.
Dyan, let's start with your story. We'd love to hear how you got started and how the journey has been so far.
The career I chose for myself was as a fashion designer but health psychology and hypnosis is the path that chose me.
Mine is the story of the wounded healer. I remember being three years old and having insomnia and disrupted sleep, having headaches and pain, having what I thought were colds all the time, and always being tired.
I'm very fortunate because my dad, mom, and step-dad are all incredible healers. I learned transcendental meditation and reiki when I was just seven years old so from early on they instilled in me the concept of self-care and of the mind-body-spirit connection.
Nonetheless, as I entered my teenage years, my sleep problems and fatigue became very significant problems and, at age 16, I began a decade of agonizing chronic pain and increasingly severe ongoing sinus and bronchial infections that no one could really solve.
I continued to pursue my passion in art and earned a BFA in design even though my health continued to decline. I was freelancing as a designer and simultaneously assisting my step-dad in his medical practice (he's a holistic, board-certified internist, allergist/immunologist); I realized that I loved working with patients. I decided to get a Ph.D. in psychology even though I was finding it more and more difficult to function physically due to my symptoms.
By age 26, it was taking me 4-7 hours average per night to fall asleep and I had been sick with infections for ten months of the year. I was definitely feeling desperate when a professor in my grad school started to teach me hypnosis. The hypnosis literally changed my life and healed me.
I knew a fair amount about how sleep, the nervous system, and other physiological systems function and, thanks to my psychologist mom, I had an ingrained understanding of the interface between the languages of the unconscious and the conscious minds.
In desperation, the day after my hypnosis training, I started doing daily self-hypnosis to try to heal myself. I began to shift from feeling my body was failing me or fighting me, and instead I started "listening" to my body and understanding that it had wisdom and guidance to offer.
The result was very dramatic. I began sleeping well for the first time in my life, my chronic infections just stopped, my pain started to dissipate, and my blood tests and allergy skin tests yielded dramatically improved results within six months!
Needless to say, hypnosis became my "thing!" I began making people self-hypnosis recordings starting with patients in my step-dad's medical office back in 1996 and that is where I really saw the power of hypnosis in action because the objective and subjective changes that patients were having was incredible.
That lead me to being on professional hypnosis boards and to teaching hypnosis to healthcare professionals as well as working with my patients to teach them self-hypnosis strategies and make them self-hypnosis audios.
The results have been inspiring and have pushed me to create a line of self-hypnosis packages to sell through my website because I truly believe that learning self-hypnosis for sleep, for mood, for immune support, pain and more, is the most empowering, safe, effective self-care, healing strategy that I have ever come across.
Alright – so let's talk business. Tell us about Dr. Dyan Haspel-Johnson, Ph.D. – what should we know?
I am a licensed psychologist and am a Consultant for the American Society of Clinical Hypnosis. In other words, I am very specialized in hypnosis! I am also a Somatic Experiencing Practitioner™ so I have additional certification in working with the nervous system and the way our bodies and minds hold trauma and stress.
I have a private practice in Santa Monica, CA and I teach and do presentations to the public and for healthcare professionals. I have recently launched an online series of packages to help people learn self-hypnosis for healing and a complimentary eBook and video called, "The 3 Biggest Problems with Sleep and the ONE Thing You Can Do Today to Sleep Better," that people can download from my website.
I am passionate about empowering people to tap into their own resources for healing themselves. I am really on a mission to help people to sleep. Sleep is a foundation of our health and functioning and SO many people struggle with sleep. Trying to "relax," or "find balance," or not drink so much caffeine, or take sleeping meds isn't enough. Those methods don't get to the heart of the problem or provide sustainable, effective solutions.
After years of thinking about reaching more people, I decided to do something to help. It took me two years and literally thousands of hours but I created online packages of self-hypnosis audios, how-to videos, and guidebooks to help people with sleep, pain, anxiety, and other issues in a very accessible, cost-conscious way. My goal was to design the best self-hypnosis recordings that I had ever made so that, for example, the suggestions and imagery in each sleep audio really tap into the architecture of sleep cycles and biorhythms of the body.
I am so proud of those packages because I really feel like they are a culmination of all of my personal and professional experiences and they offer something that can really help people to help themselves, to teach them about hypnosis in an empowering way, and can improve peoples lives pretty quickly.
Any shoutouts? Who else deserves credit in this story – who has played a meaningful role?
My parents have been huge supporters and mentors to me!
My mom, Eleanor Haspel-Portner, Ph.D. is a psychologist who taught me to work with my dreams from early in my childhood! She got me started with both transcendental meditation and reiki when I was just seven years old. She has always been available as a consultant in my psychological practice as well.
My dad, Lawrence Haspel, D.O., is an osteopathic cardiologist who founded one of the first multi-specialty physician's groups in the country. He also ran multiple hospitals, a medical school, and boards. He's really modeled for me the concept of healing on a larger scale, without compromising connection or compassion.
My step-dad, Marvin Portner, M.D., persuaded me to work in his office to help out after I quit my first design job and didn't know what I wanted to do with my life! He taught me about patient care, about how to be a clinician and put together the pieces in a holistic way. He showed me what it means to be healer in the truest sense of the word. He was also crucial in helping me with my dissertation research on fibromyalgia patients and in giving me the opportunity to start working with patients using hypnosis in his medical practice.
Contact Info:
Image Credit:
Dyan's portraits by Genevieve Elaine Photography
Getting in touch: VoyageLA is built on recommendations from the community; it's how we uncover hidden gems, so if you know someone who deserves recognition please let us know here.