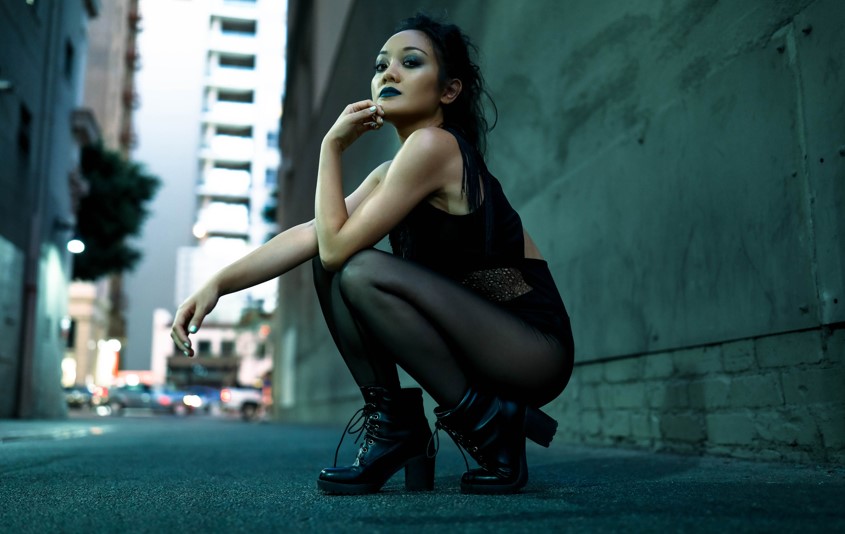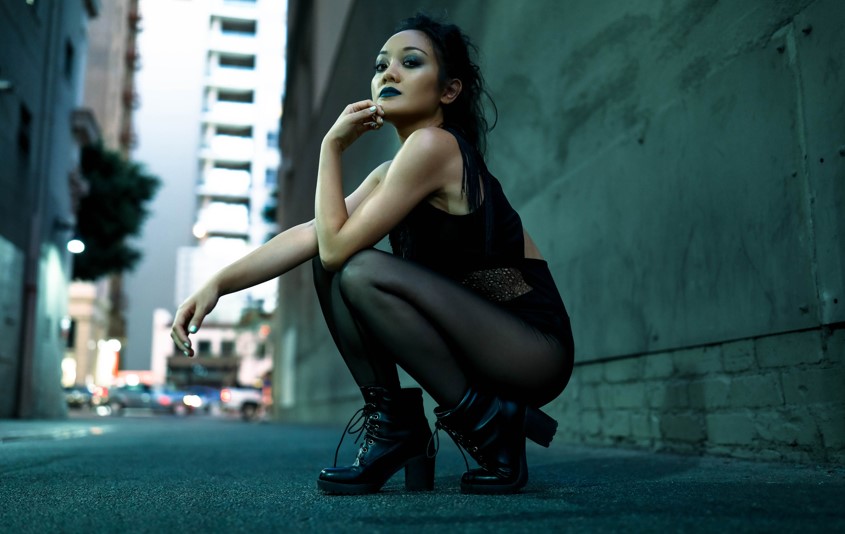 Today we'd like to introduce you to Cat Tanchanco.
So, before we jump into specific questions about the business, why don't you give us some details about you and your story.
I grew up in Northern California in the Bay Area. I spent most of my childhood drawing, mainly drawings of people and writing stories that I dreamed of making into novels and movies.
As I got older, having things on paper didn't seem to fulfill what I really wanted to express. Shortly after graduating high school I started experimenting with makeup because I wanted to learn how to do my own prom makeup without going to a counter at the mall and having them make my face up just like every other girl in my class.
At the time it was about 2008 and YouTube was about to be at its content creator prime. I discovered the world of makeup tutorials and makeup gurus and became completely obsessed. I let myself get whisked away to an online world where I could learn how to transform my face into any character I could think of. I was rough around the edges when it came to beauty makeup but with some soul searching I really found my love for makeup when it came to exploring special effects makeup and more of the scary character type looks.
Back then, I wasn't thinking about making money or how to make this into a career. I was just creating because I had an idea in my head and wanted to express it. And if people liked it – great! I hit the jackpot with some of my looks recreating well-known characters from video games like Left 4 Dead when I created my Left 4 Dead Witch makeup tutorial and my Samara Morgan makeup tutorial (the girl from The Ring!) But I also created some original makeup looks like Evil Nurse, inspired by movies like Silent Hill which became a go-to for a lot of girls and boys out there who I would learn, years later, needed my videos to help inspire them to go to makeup school, pursue their drag queen career or even to just love themselves a little more and express their "oddities."
My love for creating more dark, bold and whimsical makeup tutorials on YouTube created a community of artists and other outcasts that I would have never expected. People have told me they found a sense of authenticity on my channel that was hard to find on other beauty/makeup channels. People told me they felt more comfortable being in their own skin, facing their insecurities and being more inspired to go for their dreams from just watching a makeup tutorial of mine. I never knew something as simple as a makeup video could inspire people but with time, I learned that when you care about something, when you're passionate about something whether it's a makeup tutorial, any form of art, any kind of project, ANYTHING – people can feel that. And the people who are meant to connect to it and find you, will. I think the most valuable thing we can do is find what we are passionate about, find out what we are good at – and do just that. Passion and joy is contagious and the world needs more of it, always. The ripples your art sends out changes people in positive ways that you may never expect.
I went to art school to pursue a degree in Film at CalArts – this was when I moved to Los Angeles. My YouTube channel got put on hold as I was suddenly flung into a world of artists where EVERYONE was talented and I kind of lost myself. I was so used to being one of the few artists in my community and I got quiet. Suddenly I felt like I didn't know who I was – as a person, as an artist. I wanted to learn and observe everything before I formed an opinion but took it a bit far and started doubting my abilities and intuition and my confidence took a hit.
I learned extremely valuable lessons in film school – about filmmaking, about networking, about myself, about what it means to be a responsible adult and an artist. I made a few horror film shorts I was proud of in school and I got a lot of my first on-set experience as a makeup artist working on film shoots while I was in film school.
Today, I am most passionate about exploring the "face behind every mask, and the story behind every face" when it comes to the arts. My love for makeup is most often expressed in avant-garde and editorial styles nowadays, often accompanied by some poetry or spoken word written by me.
The lessons I learned from being doubtful about myself, from learning and experiencing what depression and anxiety is and bringing it back to the world of makeup has led me to pursue the form of makeup and film in a more storytelling based way, in an empowering way. I'm no longer interested in just painting a pretty face or a scary, horror looking face. I'm interested in exploring the heart of that character, the story behind what made them who they are and the intricate layers of emotions that character carries in their look.
I'm still working on my makeup tutorials on AUDFACED as well as designing makeup looks on my Instagram and I still dabble in filmmaking by making music videos from scratch. My focus right now is "bringing back" my YouTube channel with all the lessons I've acquired and everything I've learned since I've been away and coming back with much more confidence and poise in knowing who I am and what I stand for and the message I want to spread. I'm also working on making art books featuring my makeup looks + poetry, most recently my Five Stages of Grief makeup series which was originally just a makeup series that I made based on the five stages of grief while going thru a heavy heartbreak. I am also moving towards having my own art shows and making "spoken word" music videos to combine my love for powerful cinematic imagery, makeup looks, sound, and poetry.
My desire is to make art that holds up a mirror to people, so that they can better see and understand themselves and in turn, better see and understand others and the world around them.
We're always bombarded by how great it is to pursue your passion, etc – but we've spoken with enough people to know that it's not always easy. Overall, would you say things have been easy for you?
Haha! I would love to hear of one artist or person who had a smooth road. As much as I want to complain and wish away all the struggles I went through, I know that within the struggles, setbacks, and hurdles, these times presented me with lessons I needed to learn and could not have learned any other way. They say suffering builds character and while I don't like to think I pursue suffering when it happens, I want to juice out the lessons and opportunities presented.
For me, worrying about money and how to make a sustainable living from my art is always a concern. But I decided I could be worried about money while doing something I'm passionate about or I could be worrying about money doing something I don't like or worse, making enough money and living an empty life not even knowing what I care about and am passionate about.
Money, self-doubt, self-sabotage and dealing with anxiety and depression are struggles I have to keep in check with daily. No matter how good your work is or how many people say they like it – or don't – sometimes I just feel low and wonder if all this art really matters or is doing any good for anyone.
Staying grounded and not letting worrying about money or doubting yourself can steal so much time.
Another easy way to spiral down is jealousy – and comparing oneself to other artists. Social media doesn't make it any easier and I've thought so much on this topic and how the presence of social media platforms have helped artists so much but also challenged them to ask Why do we create? And what are we really doing this for? And learning to stay in your own lane when you are constantly exposed to other talented individuals inside and out of your craft. Before social media, it was not this easy to constantly be in everyone else's business. For me, it comes down to being intentional with your time and with your thoughts and not just letting your newsfeed or timeline force feed you anything it wants.
So, as you know, we're impressed with AUDFACED – tell our readers more, for example, what you're most proud of and what sets you apart from others.
My business is my artist name, AUDFACED. Other than being a YouTube channel, I mainly work as a freelance makeup artist available for hire on filmshoots, photoshoots, and live events. I am most known for my character makeup recreation tutorials like Samara – The Ring and my darker and bold makeup looks.
I am most proud of the fact that I have created a community of people who identify as a bit strange, or as outcasts who I lovingly have dubbed my "audities." I'm grateful they were able to find a media outlet that encourages them to love themselves and feel excited to express their love for Halloween, horror culture and their uniqueness.
What sets me apart is my fearlessness to share my vulnerabilities, my emotions with people who follow me and my candidness. My makeup videos have been described as "mini movies" and cinematic vs. the typical makeup video. I love to really "become" the character and enjoy playing the role like I'm on a stage and everyone watching is in my theater. In turn, I love when others feel inspired by watching my performance and believe they can do it too and are able to access their inner artist and experience true joy from that.
So, what's next? Any big plans?
I am so known for my makeup tutorial YouTube videos but there is so much more I want to do. I've been moving towards making my makeup looks into art books paired with poetry I write so that people can have these cute coffee table books to flip thru and be inspired, feel connected to another artist going through the same emotions as them and be able to carry my looks around forever.
I also want to have my own art show and display prints of my work and collage style canvas prints plus live performance, video projections and live art/models to experience for the attendees. What a show right!
I also want to return to my horror film roots and write a horror short and submit it to festivals. In art school, people laughed at my work and didn't understand it and I let it take a hit to my confidence – Now, I feel ready to write again and take the criticism and critique and enjoy the love of creating again and writing and sharing dark stories that explore the intricate emotions people feel.
I am also much more passionate about film and have started getting into doing movie reviews on my channel which I refer to more as "movie therapy" because I love seeing a good film and talking to people about it afterwards.
Makeup is always going to be involved in everything I do, but I don't want to just be a makeup artist that goes anywhere to create other people's visions. As a child, I knew I was a storyteller from the photos I drew, the stories I wrote and the stuffed animals and action figures I played with, creating intricate little storylines. I am a storyteller and sometimes I will express myself through makeup – through poetry – through film – through a live performance art show event … I'm so excited and grateful for the future.
Contact Info:
Getting in touch: VoyageLA is built on recommendations from the community; it's how we uncover hidden gems, so if you know someone who deserves recognition please let us know here.