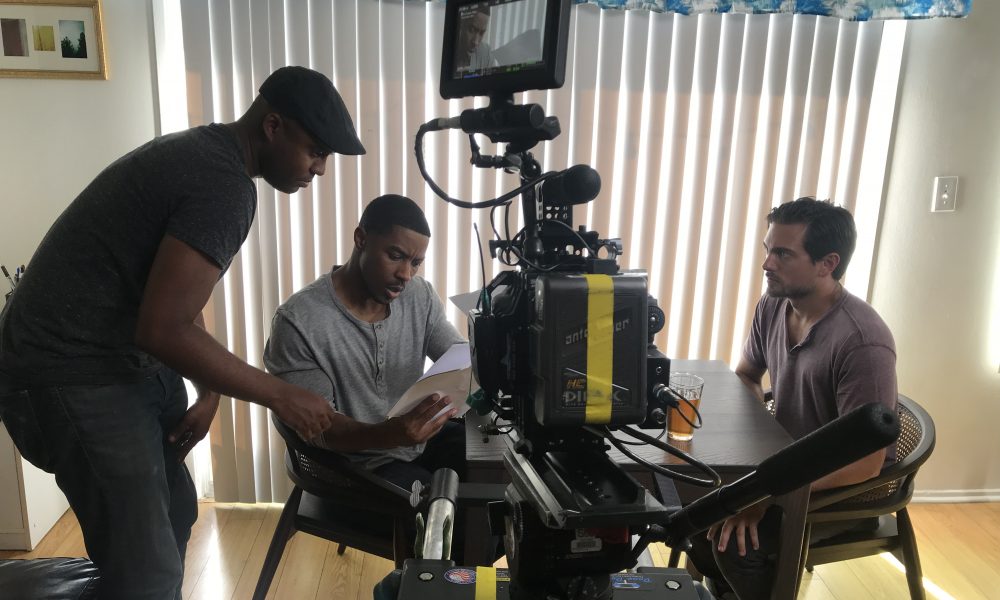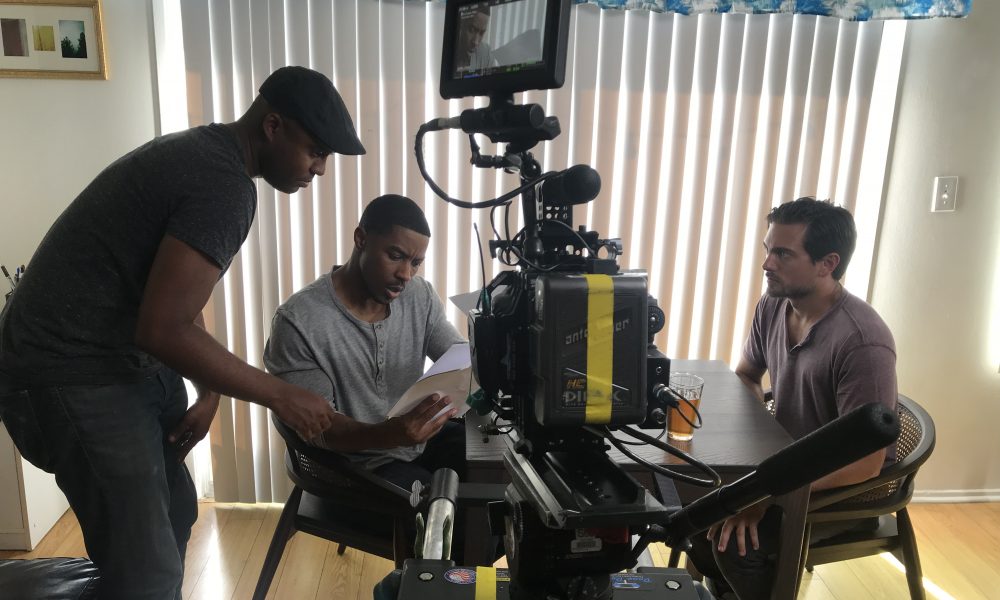 Today we'd like to introduce you to Carl Reid.
Thanks for sharing your story with us Carl. So, let's start at the beginning and we can move on from there.
I'm a writer, director, and producer. I think I knew that was what I wanted to do when I was four years old. I walked into the basement at a party and Return of the Jedi was playing–Luke storming Jabba's barge. I was convinced that everything I was seeing was real until my mother explained to me that it was a movie and that it was someone's job to put all of that on screen. I looked at her and said, "Oh, that's what I'm gonna do."
From there, I wrote my first screenplay when I was eleven, moved from DC to LA when I was 21, then booked a number of freelance writing gigs until the work started coming to me. I was hired as an in-house writer for Baron Davis' production company, No Label, in 2013, and I rose up the ranks to become the Head of Development there for a number of years. We produced a number of projects in conjunction with Kevin Hart's company, LOL, where I served as showrunner, as well as our series, WTF Baron Davis, that I wrote on and produced, which is currently on Hulu. All the while, it was essential for me to retain enough autonomy to write and direct work outside of the company and foster new relationships to keep moving forward.
That paid off recently with the formation of my new company, Redbird Entertainment. Our first project, The Killing of Kenneth Chamberlain, which depicts the true story of an elderly Black man who accidentally activated his Life Alert pendant and less than two hours later was murdered in his home by police, just attached Morgan Freeman as our executive producer, which we're very excited about.
Overall, has it been relatively smooth? If not, what were some of the struggles along the way?
I always tell people looking for advice about navigating a career in entertainment that you need to give yourself at least six years out here. Only a handful of people who moved here the same year I did to pursue their dreams stuck around, but those who did, those who endured the hard times of odd jobs, barely making rent, endless rejection, and pulling all-nighters to hit absurd deadlines…well, in the end, it paid off. Their dreams became reality, and their careers are flourishing.
In time, if you believe in yourself and the work you put out is what you're truly passionate, eventually, someone will notice. And that person will give you a shot, which, hopefully, by then, you're ready for. But you have to give yourself the time to meet people and to fail and to hone your craft and to learn how this town operates. The competition is omnipresent and beyond stiff. People from all around the world come to this place to try to do what you're doing, so only those who hang in there and work hard and know they have something profound to offer whether that storm.
And truthfully, it's the lows and pushing through them that make your art better, in the end. The essence of drama is conflict–so yes, it was a hard road for me, where my parents and friends and family back home directly told me I was a fool for trying and would never make it. But ultimately, the only voice that matters is your own. Let the world decide if they want to hear more. Simply put: don't give up.
Please tell us about Redbird Entertainment.
Redbird Entertainment is an independent production company founded with the goal of telling stories that push the world of filmmaking forward. We want to empower unique and underserved voices to break the mold of traditional Hollywood fare and shine a light on new worlds not typically depicted on screen. We want to tell stories that move the needle in some fashion and hopefully help to make our society a little better.
We're very proud of the success of our first feature, The Killing of Kenneth Chamberlain, in which Frankie Faison gives an awards-worthy performance. So far, we've fared very well in every festival we've been a part of, sweeping the Austin Film Festival last year. We're very pleased to have Morgan Freeman and his company, Revelations Entertainment, currently pushing our film to new heights.
During the quarantine, we also stayed busy by filming a full season of a half-hour superhero comedy series called Grounded, which we're in post-production with at the moment. It tells the story of the world's strongest superhero, who finds himself quarantined at home, where he couldn't possibly be more useless. When word of his secret identity as a therapist leaks, he finds his purpose restored when dozens of similarly cooped up costumed heroes with serious psychological issues turn to him as they confess their deepest fears, foibles, and fetishes to the only man they know will understand their pain.
I don't know that any other company on the planet pulled off something as ambitious as our season while the industry was shut down, so we're very excited to share the show with the world in the near future.
Any shoutouts? Who else deserves credit in this story – who has played a meaningful role?
I didn't attend college. I'm pretty autodidactic in regards to my current field, mostly because of the amount of resistance I faced in pursuing writing and filmmaking growing up. I have to credit my favorite directors for inspiring me and teaching me through their craft. DVD commentaries were my film school in my formative years before I was ever able to get a camera in my hands, so I can't thank the legends enough for giving me a window in their processes.
I learned so much studying the films and behind the scenes moments of Peter Jackson, James Cameron, George Lucas, Stanley Kubrick, Guillermo del Toro, the Coen Brothers, Steve McQueen, Tarantino, Cronenberg, Kurosawa, Carpenter, Herzog, Ang Lee, Kaufman, Aronofsky, Miyazaki, Linklater, etc. Without them, I wouldn't have such a deep love for the medium or know the basics of structure and characterization. The imagery they rendered on screen forever opened my eyes to the endless possibility and power of filmmaking.
I also learned through various DVD documentaries what a collaborative enterprise movies and TV are. There are so many immeasurably talented people involved in bringing a production to life, and those are the people I am most grateful for today. My creative partner Enrico Natale; Julianna Politsky who always champions my work; Zennen Clifton for giving me my shot; Shaun Chasin whose beautiful music makes everything I do infinitely better; Josh Lehnerd an immeasurably talented DP; Steven Allerick an incredible actor, singer, and friend who always has my back; Andrew Carl, my childhood best friend and brilliant comic book publisher who I watched all those formative movies with. He loaned countless films and graphic novels to me when I couldn't afford them, and I don't know if I'd be where I am if it weren't for those experiences getting lost for hours on end in the conjured realities of dreamers whose shoulders I stand on. An equally massive shoutout to Alan Moore, who taught me to delve deeper, think harder, and always challenge convention in every story I undertake.
Contact Info:

Image Credit:
Michael David Lynch
Suggest a story: VoyageLA is built on recommendations from the community; it's how we uncover hidden gems, so if you or someone you know deserves recognition please let us know here.