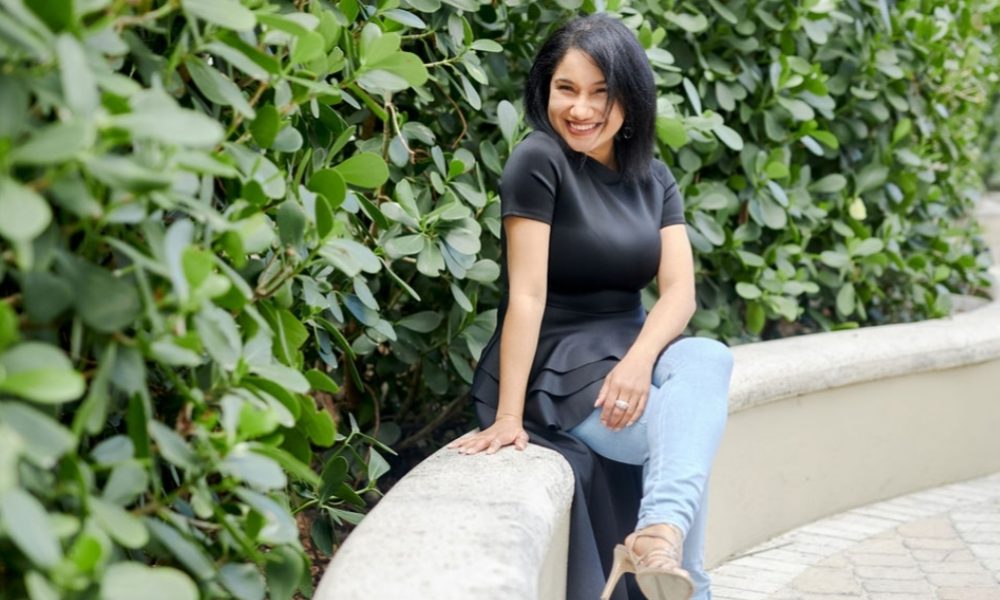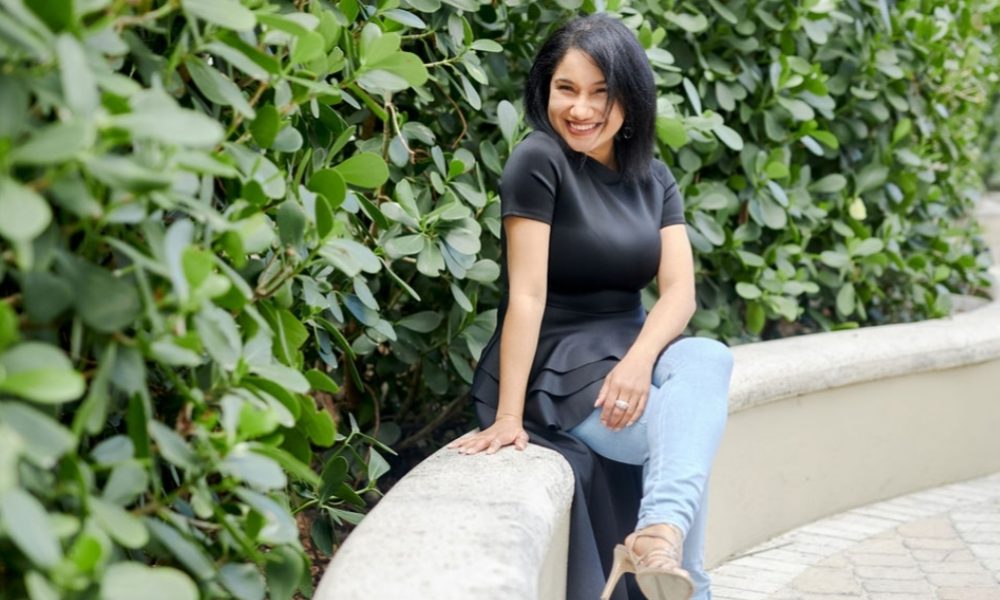 Today we'd like to introduce you to Aura E. Martinez.
Aura E., let's start with your story. We'd love to hear how you got started and how the journey has been so far.
There was a point in my life where I felt emptiness, frustration, wanted more out of life but didn't know what that more was. Now, I want to say that I was always a naturally smiley person, naturally a positive person but something just felt off within me as if something wasn't right in my life.
For too long, I wasted money on things, trying to fill a void that I had. I wasted energy, mental and emotional space on relationships that were not worth my time or energy. I listened to so many wrong advice that just confused the heck out of me, making me feel I was not where I was supposed to be, that I had to hurry up before I "get too old" to do the things I wanted to do.
All this just placed me in a state of feeling anxious, definitely lost, and I had an unhealthy passion that I didn't know how to direct it because I didn't even understand it at the time. I have to add that I gained so much weight, almost 20 pounds in 5 weeks to be exact, and I ate out of boredom, stress, you name it. And I lost all the weight I gained and more, only to gain some of it back.
Something deep inside me told me life can not be this way. And I wondered if there was one thing that I can do that can change every area of my life for good. And there is!
It wasn't until I decided to go within and dig deep, started to uncover the things that were covering my own treasures and beauty, started to fully understand myself, connect with myself and build myself up that things started to truly change, including my body.
As my respect for myself started to increase, so did the respect that others have for me increase. As my self-love increased, so did the love that others have for me increased. As I started to learn how to read my own inner map, I got closer and closer to the happiness I was always seeking. As I started to understand myself, my self-confidence grew to levels that I didn't think possible. All this because I started to connect with myself, started to discover myself powerfully that I was able to make better choices for myself.
As a coach actually, I started out as a Wellness and Life Coach helping others get out of the sugar roller coaster they find themselves in. I started noticing that the clients I attracted didn't need a menu plan or anything of that sort. The change they needed in order to eat right was to understand what was keeping them from eating right to begin with and that's when my transition to becoming a Self-Discovery and Empowerment Coach began.
This is why I believe with all my heart that the key to literally transforming every area of your life starts with self-discovery. Because the more you are connected to yourself, the more you understand yourself, the more personal mastery you can have in your life. This is the key to my happiness and greater well-being.
I believe in this wholeheartedly because this is the key to transforming every area of your life. You can change every area of your life literally simultaneously by discovering yourself powerfully.
Apart from being a Self-Discovery and Empowerment Coach, I am also a Flight Attendant and I have noticed that so many of us are so quick to travel to other places, discover the new, the old and even the places that may be a bit scary to visit, but yet, we forget there is one very fascinating place that we all must visit, which is the source of our greater well-being and personal fulfillment, and that is ourselves.
Overall, has it been relatively smooth? If not, what were some of the struggles along the way?
Absolutely not. There was so much gunk that I had to uncover. I had to go to the parts of me that I didn't want to go, but it was those parts that revealed the most beautiful messages that led to my biggest breakthroughs in life.
I'm going to use the following analogy for what I am about to say- I didn't understand before why if I was trying to go to Atlanta, I kept going to Washington D.C. and that's because I didn't realize at the time that I had programmed myself to go to Washington D.C. instead of Atlanta. I am using that to describe that many times, the reason why we don't arrive at our destination is because we have a programming that doesn't allow us to achieve the success that we want in life. This took me understanding myself and dismantling the programmings that were holding me back. You can only get this understanding through self-discovery.
I was so rebellious in the sense that I kept holding on to things that were not good for me, i.e., relationships that weren't healthy, kept doing the same thing over and over again but expecting a different result, etc. It took so many tears for me to FINALLY say enough is enough.
I had to do what I think for many of us is so uncomfortable to do and that was unpack my luggage and look through and see what I needed and what I no longer needed. Identify what was my own issue to carry and what was not my issue to carry, since many times we carry issues that are not our own to carry but we don't realize that.
This unpacking and sorting through and taking the time to get to know and understand myself was the big game-changer for me because then I was on the driver seat of my own life. Because I understood my triggers, my weaknesses, my strengths, etc., I was able to make different and better choices for myself. When I was in the dark of who I truly am, the story I was telling myself, the limiting beliefs I had, etc., I made choices that were not right for me, not understanding why.
So, this level of understanding of myself was so important and it is the biggest game-changer in anyone's life, along with knowing what to do next, which in order for you to know, again, it's important to know yourself and get connected with your true essence.
Please tell us about Live to the Max™/Viva al máximo™.
I'm a Self-Discovery and Empowerment Coach helping the outer and inner travelers who seek greater well-being and personal fulfillment to discover themselves powerfully so that they can live life to the max, as I mentioned earlier. I've been called before the wellness preacher because of the messages I share, lol.
Many times the reason why we feel lost, dissatisfaction in life, emptiness and not know why is because we have not given ourselves the time to truly get to know ourselves in a deep level. We are so quick to go everywhere for happiness, for meaning, for answers but forget that the answers are always available to us and that is by looking within.
Also, many times we are not even aware of the stories that we tell ourselves that are not serving us, the limiting beliefs that we have that hold us back, and, something that I at one point was guilty of, we don't know how to interpret our inner map. None of this allows us to enjoy our journey, nor does it give us the confidence that we need in order to live life to the max.
I help others discover themselves in this deep level- uncover the layers of gunk that holds them back and getting them to access their inner map so that they know where they need to go in life according to their true essence, which is their soul.
What sets me apart is the fact that I not only do this work in English, I also do this in Spanish as well, and because I am actually a polyglot, I had the privilege of coaching clients in Italian as well. Yes, I also speak, read and write in Italian, and also know other languages. I use my knowledge in psychology and wellness in my coaching, since I have a BA in Forensic Psychology, as well as I'm a board-certified Holistic Health Practitioner through the American Association of Drugless Practitioners.
If you had to go back in time and start over, would you have done anything differently?
I think everything happens exactly the way it is supposed to happen.
I was about to make a list of things that I would definitely do differently but then stopped, and that's because everything that I went through made me into the person that I am today. And all that I went through helps me understand my clients in a way that I could have never understood them had it not been for my experiences.
So, the answer to this is nothing. I would have done nothing differently because without all my mistakes and without the turbulence I have experienced, I wouldn't be where I am now.
Pricing:
Elevate You 30-day coaching package – $497
Discover You 90-day coaching package – $1, 500
Roadmap Program 90-day coaching package – $1, 997
Contact Info:

Image Credit:
Javier B. Edwards from El Roi Studios for all the photos except for the one with the book image and my headshot photo. That one the photographer was Alex Luciano from Ekluzivo Productions
Suggest a story: VoyageLA is built on recommendations from the community; it's how we uncover hidden gems, so if you or someone you know deserves recognition please let us know here.