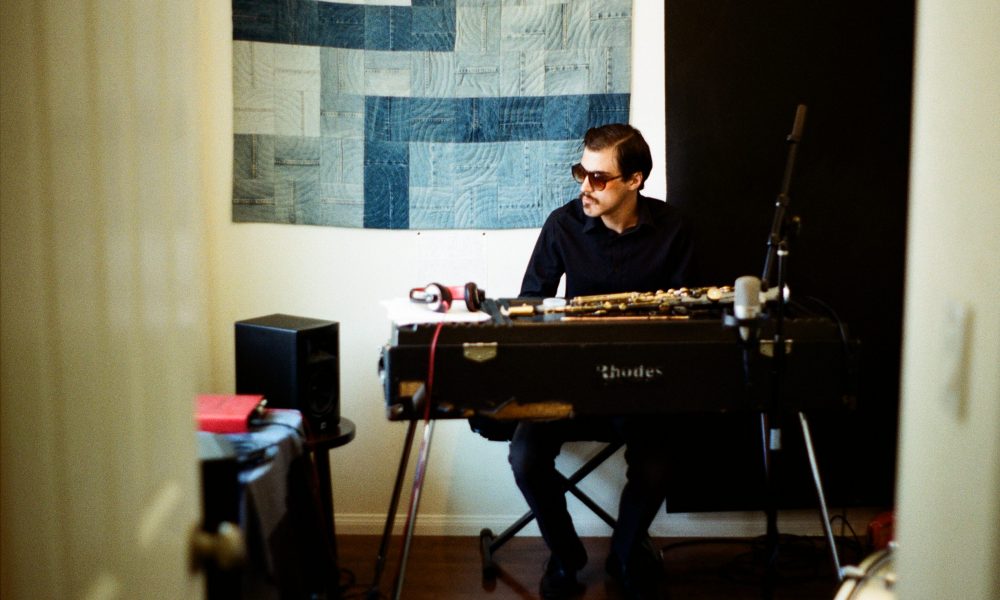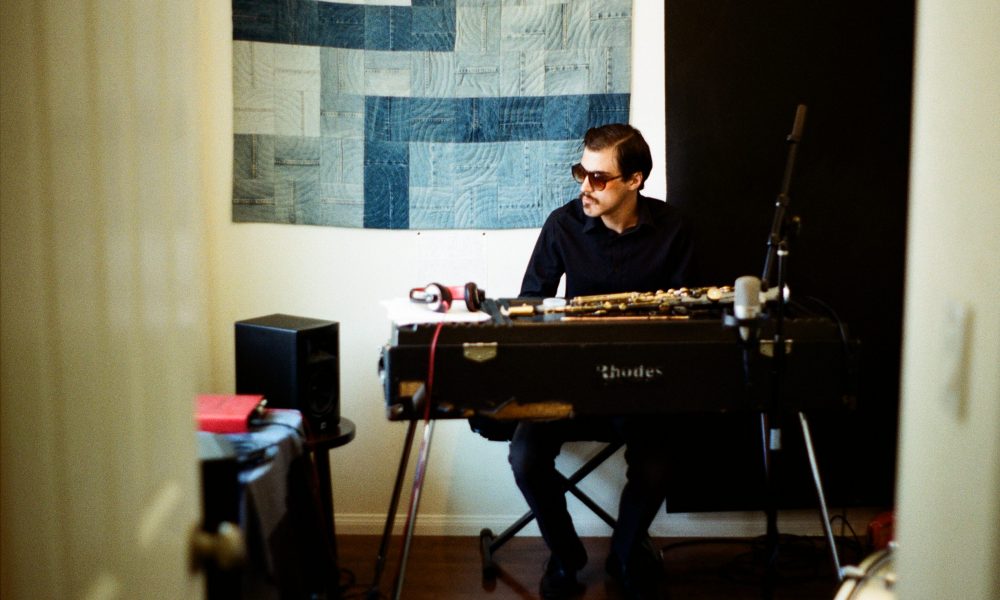 Today we'd like to introduce you to Ted Taforo.
Ted, we'd love to hear your story and how you got to where you are today both personally and as an artist.
I've always been interested in telling stories. I started writing music to go along with stories I would make up as a kid. After hearing Thelonious Monk and then later John Coltrane, I was fascinated by how they were able to tell stories through music. My brother and I had a great teacher named Ron Hoopes when we were growing up in Mt Shasta, CA. Ron taught us about improvisation and composition and inspired us to make groups of our own, which we wrote music for. Early on, I was very fortunate to play music all the time, and ever since I've wanted to share the act of music-making with as many people as I possibly can. I studied at the Eastman School of Music in Rochester, NY and then I got my master's at CalArts. At both of the schools, I went to I was fortunate to meet a great deal of amazing musicians who I continue to work with and learn from to this day. At Eastman, I studied mostly straight-ahead jazz and also classical music. I learned a lot of great discipline and focus from being in that conservatory environment.
At CalArts, I was able to learn a lot about putting projects together and focus on how I wanted to get better at developing my own process. In addition to jazz, I was also able to study Javanese gamelan music which has had a huge influence on my composition approach. I started a band after CalArts with my close friend Jake Sucher called Snow Nerds which has been my main creative project in terms of performances. I've been fortunate to work with a wide variety of artists as a saxophonist and have had the space to write a lot of music of my own as well. I've also done a good deal of teaching which informs my artistic process. In learning how music could work for someone else, I've learned a lot about my own perceptions of what is possible in music for me. In being a teacher, I know that I am also a student. This continues to guide me in my own work as well as the work I do as a horn player on other people's projects.
We'd love to hear more about your artwork. What do you do and why and what do you hope others will take away from your work?
I'm most often a saxophone/woodwinds player. I also play piano, drums, and sing. It's always been difficult for me to describe my own music, but it's some kind of mix of jazz, funk, and ambient music. My role in the music I've collaborated on with others is largely improvisational, and my approach to writing and recording my own music is also often improvised. I make music because I love it. It's amazing that if you push air through a metal tube, it can make you feel something! Music can speak to parts of yourself that you didn't know existed. The deeper you listen to music, the deeper you listen to yourself. I'm don't know if there is a message, but if there is one it's that I hope people are listening to themselves and then, hopefully listening to others. A big part of my musical practice is centered around meditation practice. By being aware and open to what is present here in the world where we are living, we have a better chance of understanding where we are. Hopefully, this can help us to find the most peaceful action to take in a given situation. These days, there's so much confusion in the world, music can bypass all that noise and make you feel what's real. It all comes down to being respectful, being nice to people. Disrespect makes noise, respect makes music.
The stereotype of a starving artist scares away many potentially talented artists from pursuing art – any advice or thoughts about how to deal with the financial concerns an aspiring artist might be concerned about?
Finding a way to stay connected to creativity while doing things that pay the bills is really tough. For me, being in touch with the things that inspire me to create is the best way to stay motivated. Even when the work/financial side of things isn't happening, inspiration is always there if you look hard enough. Expression is a gift that we have as human beings. We can't expect that gift to pay for everything all the time, especially these days when it's more competitive than ever. Giving to the craft with regular practice is all you can really do. Just do your best, be honest with people, try to be flexible and open to learning.
Do you have any events or exhibitions coming up? Where would one go to see more of your work? How can people support you and your artwork?
The recording work I've done is available on most streaming/online music sources. I've made three albums of my own which are available on my website and Spotify, Bandcamp, etc. My most recent solo project called People, Trying was released this year. I've got another two albums in the works, one of my own and a collaboration with my longtime friend David Aguila who is an amazing trumpeter and composer. Our band Snow Nerds has two recordings out and a new one coming soon as well! I also have a duo project called Tundra Two with my friend Efa Etoroma Jr. who is a great musical and personal inspiration to me and many others. We have an EP that was put out about a year ago called What They Say. Some other amazing projects I've been lucky to be a part of are Spoon's Hot Thoughts, Duncan Thum and Tyler Sabbag's score to Chef's Table Season 3, Superet's How To Work A Room, Efa Etoroma Jr.'s Motions and Method's EP, Johanna Samuel's Have A Good One, and Koga's New To Life. While recording is a huge part of what I do, going to see live shows and experiencing music at the moment is probably the best way to support music. This is something that I have to keep telling myself as well. I make a lot of videos on Instagram to promote music that I'm working on and shows that are happening!
Contact Info:
Image Credit:
Myles Kramer, Eron Rauch, Roch Doran
Suggest a story: VoyageLA is built on recommendations from the community; it's how we uncover hidden gems, so if you or someone you know deserves recognition please let us know here.