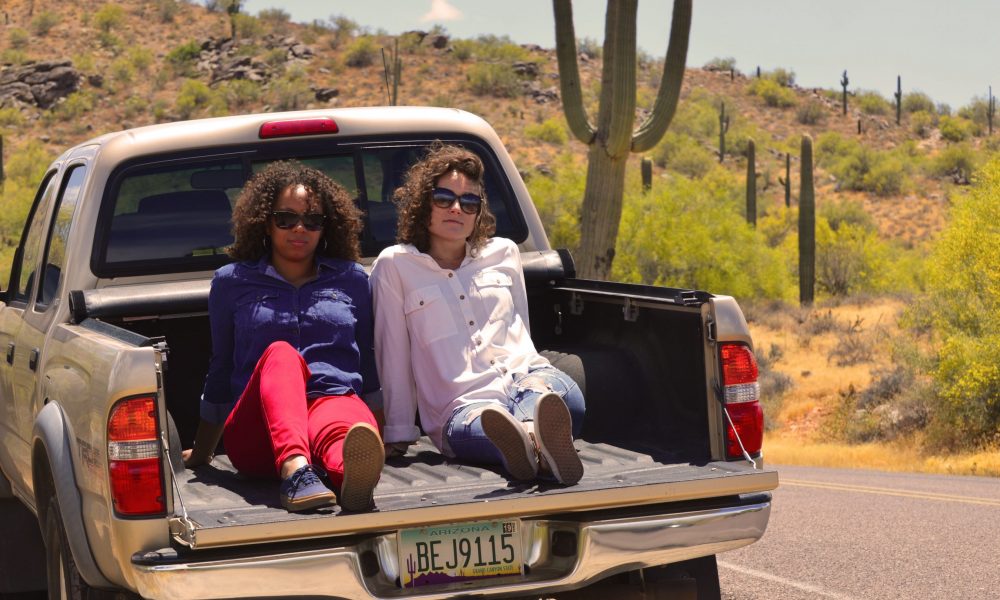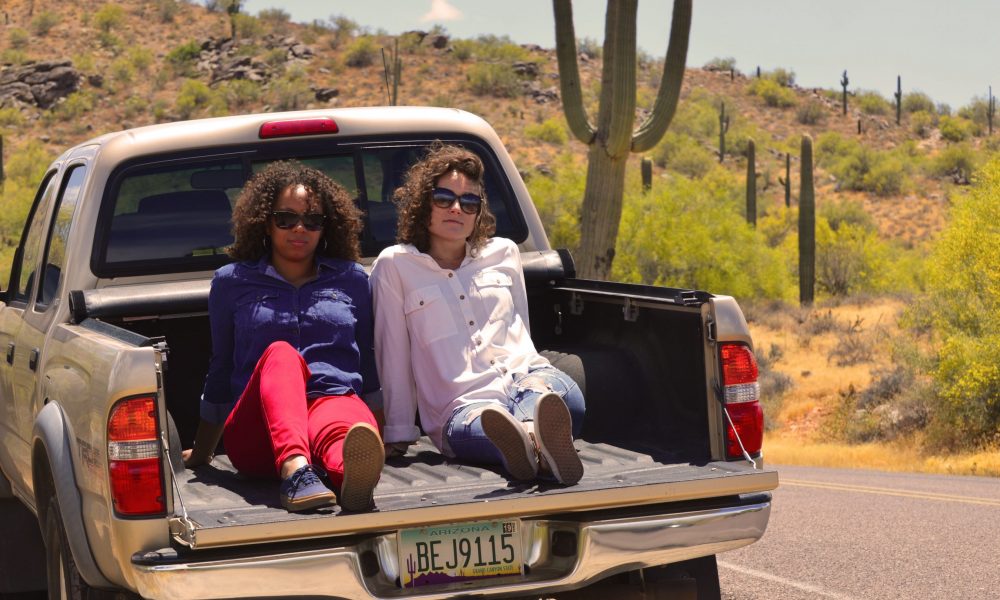 Today we'd like to introduce you to Shandy & Eva , Shandrelica Casper, Ewa Zmijewska.
Shandy is from a small island in the Caribbean called Curacao and Eva is from Warsaw, Poland. We met in LA at the Los Angeles College of Music where both of us studied vocal performance. In January of 2015, Eva booked a gig at "The Republic of Pie" in North Hollywood and together with Shandy on Cajon and our friend Seth Keul on guitar started performing as a trio. After a few months we started singing and harmonizing together and people liked it a lot so we decided to develop our craft and now we sing most of the songs in harmonies. We played shows all around Los Angeles both as a duo or with a full band. We also visited Poland and Curacao and performed there. In 2017 we started thinking of recording our first album. We closely collaborated with a producer from Poland, Kris Gorski and half of the songs were recorded at AudioPlanet Music Production Studio in Poland. Nevertheless, the album is an international collaboration and the other half of the album was recorded in the Los Angeles area. We had a pleasure to record with amazing musicians and our dear friends Benjamin Thomas, Marcelo Bucater, Natalia Spadini, Seth Keul, Adam Levy, Darek Oles, Joey Heredia, Jerry Watts and many others. The official release of our first studio album, "Give It a Try", was on the August 11th 2019 at theatre 'Atelier' in Sopot, Poland. The album consists of 12 original songs written by Ewa Zmijewska and Shandrelica Casper and it is a combination of many music styles that we put together. At the moment we are playing a Polish tour promoting the album. In October we will be back in LA and we'll continue to promote the album and perform in the Los Angeles area.
We'd love to hear more about your art. What do you do you do and why and what do you hope others will take away from your work?
Shandy & Eva is a duet formed in Los Angeles, we play a variety of styles from country to pop to jazz. Despite our different musical backgrounds our aspiration is being one voice that comes from unique blend.
Shandy plays percussion, Eva plays guitar, and we both sing. We realized that the combination of our voices works nicely together and it's the main element of our musical act.
We want to spread positive energy through our music and create a nice musical vibe. We also love for our music to bring people together regardless of the differences that divides us.
What do you think it takes to be successful as an artist?
The definition of success is being able to wake up everyday and do what you love which in our case is creating music, sharing it with the world and ideally make a living doing this! For us, artists, the essential quality is determination and patience, because in music there are always more things to learn and listen to, more people to meet and many places where we haven't played a concert yet, but the key is to enjoy the journey and keep making music!
Do you have any events or exhibitions coming up? Where would one go to see more of your work? How can people support you and your artwork?
Shandy & Eva has an online presence on both social media and streaming services. Our album is available for download and streaming on most online platforms. Please comment, like and subscribe to our YouTube channel, Facebook page and Instagram.
Contact Info:
Image Credit:
Mai Klein
Kim Mikołajczyk
Christoph Lipowicz
Wiesław Czerniawski