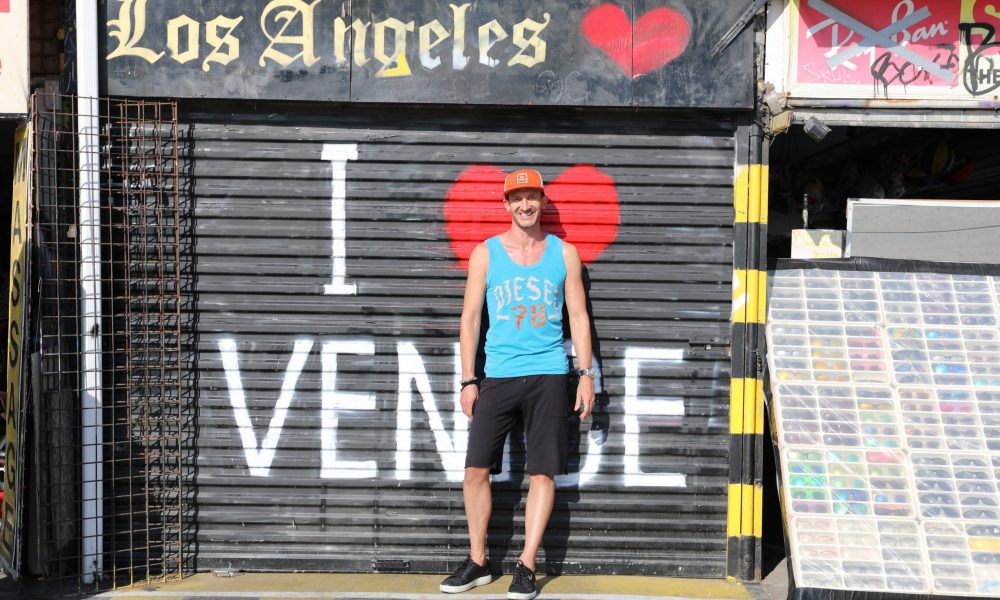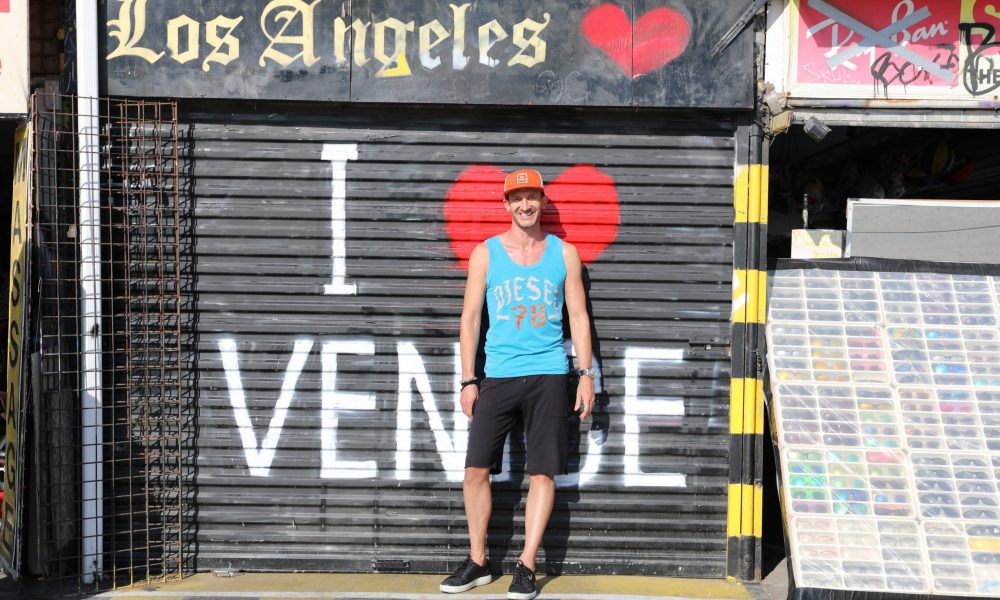 Today we'd like to introduce you to Eddie Cohn.
Eddie, please kick things off for us by telling us about yourself and your journey so far.
Curiosity. That word has empowered my creative journey for most of my life. Staying curious and not limiting my desire for expression and it seems the older I get, I am even more open to different creative outlets in my life. From singing and songwriting, DJing, teaching Yoga, hosting a podcast or writing a book, these creative tools are allowing me to satisfy all my creative pursuits.
I never really thought about it, but as I sit here and look back, it seems I always had a sense of curiosity looking for new ways to allow my voice to be heard. I started out as a piano player when I was 3; then I moved on to the drums in high school. After college, I picked up a guitar and being heavily influenced by Nirvana, Alice in Chains and Soundgarden, I started singing and writing my own songs. For the next ten years, I went on to release three records but thanks to Napster and Spotify, the music industry was going through a dramatic shift. People weren't paying for music anymore, and since touring is so expensive, I found myself searching for new ways to express myself.
I always had a love for music, so I signed up for a DJ course at Scratch Academy in West LA sort of learning the basics of scratching, beat matching and manipulating music with different audio effects. While it was different from singing and writing songs, it still felt creative, and I loved the spontaneous nature to DJing. I booked a few gigs, and within a few months, I had 3 or 4 weekly residencies at some of the coolest bars and clubs in LA.
I have always placed my health as a top priority so a few years ago, I took a yoga teacher training and went on and became a yoga teacher and at about the same time, I also began writing my first book. It's a satire about our society and how our priorities are shifting so dramatically. We pay attention to social media way too much; we don't talk or think like we used to. We don't have meaningful face to face conversations since most of our free time is spent staring at our phones. I have a newfound interest in our culture, and how technology is affecting the way we think, so I created a podcast this past year. It's called the Downward Facing Spiritual Spiral, and it's a show about how we can stay more present and creative in this Instagram crazed world.
And this past month, to bring my creative journey full circle, I just released my first single on iTunes and Spotify in almost four years. I have found myself singing and writing music again so I guess I'm just doing what I can to stay open and find time to create in as many different ways as possible.
Can you give our readers some background on your art?
My art is always evolving but right now I'm most passionate about singing and writing music, writing my book and hosting a Podcast where I get to talk with other creatives and yoga teachers about how I think technology is impacting all of us especially on a creative level.
I'm back in the studio recording music for the first time in almost four years and after such a long break, it's awesome to be writing music again. Music was my first creative passion growing up and it's probably where I feel most connected to myself. Being a yoga teacher and DJ over the last few years, the music I've been listening to is more trance-like, beat-driven and many of the songs I play in yoga class or at a gig are these long 6 to 7 minute compositions so it's been exciting to see how that's been affecting my songwriting style. Most of my songs in the past are more verse, chorus, verse chorus with a definite structure but now I don't feel like limiting myself with any constraints. Why stop the groove or why stop the vibe. If it's cool and trancelike, why not allow the song to be 7 minutes so people can feel that energy for a longer period of time. Music has the power to heal and dramatically shift the energy in a room and it's always been there for me. Whether I'm deep in thought, questioning my purpose or thinking about love and death or loneliness, it's when I often sit down at the piano and start writing music. Music is something that has always been so therapeutic for me. A good song can stay with you forever. Like for example, "Let Down" by Radiohead is one of those songs I could listen to over and over again and I'll always be transfixed and feel comforted by the melodies. Music has so much power.
As far as my podcast, I want people, especially artists, to value their free time more. I finished reading this book called "Bored and Brilliant," and it's about how we as artists need those moments of solitude and boredom to create and come up with unique ideas. Cell phones, Instagram and technology. All these devices can certainly make our lives easier, but they're getting in the way of our free time, and they're clouding our brain with so much useless information, which in turn makes it difficult to quiet the mind and think deeply and create.
I wish I could say I'm immune to the effects of cell phones, but I've become much more aware of how much these devices are merely distractions from what's really most important. So I created a podcast/interview show where I get to speak with other musicians and artists about what we can all do to stay more present and creative. I also think writing a book over the last year has made me realize how important it is to remain focused and clear-headed when you're deeply in the process of creation.
What responsibility, if any, do you think artists have to use their art to help alleviate problems faced by others? Has your art been affected by issues you've concerned about?
Well, this sort of goes back to my podcast and the theme of my show. I think the biggest hurdle for artists these days is technology and cell phones and the onslaught of distractions. It's so easy to lose sight and lose your voice, and that's why I've really become fascinated with minimalism and this idea of shutting off your phone for hours or even days in order to focus and create.
I think we need artists more now than ever before. Artists have the ability to change lives and change the way we think, and they can help us look at life through a different angle or a different perspective. Unfortunately, the world wants us to stare at our phones all day and get lost in meaningless distractions.
If you look around, you'll see people often look like robots with their heads down lost in their phones. Artists need to wake our culture up. Take Childish Gambino's video for "This is America." It was so raw and powerful and we need powerful artistic expression like that song and video to remind people that this is what's going on in our world today. Violence, racism, men taking advantage of their power to get what they want. Political scandals. I mean sure this has been going on since the dawn of time, but since everyone has become so engrossed in Instagram and cell phones, it's almost as if people don't have the time, interest or capacity to slow down and digest what's happening in our culture. So it's up to artists to make people stop, think, question and figure out meaningful solutions to life's problems. The government, the news, social media. They aren't helping the cause but really just perpetuating this never-ending cycle that leads to nowhere so it's up to artists to inspire and create change.
What's the best way for someone to check out your work and provide support?
People can find my music on iTunes, Soundcloud, and Spotify under my name, Eddie Cohn.
When it comes to DJing, 
djecohmusic.com
 has my most current schedule, but right now I'm Djing at Seventy7 Lounge in Culver City, The Viceroy, Hotel Erwin and Brick and Mortar.
I teach privates and I teach public classes at Hyperslow in LA which is at the corner of 5th and Fairfax and I'm going to be teaching at a new studio in Culver City Called Hom Yoga in the summer.
My podcast, The Downward Facing Spiritual Spiral, can be found on iTunes, Spotify, and Google and I'm hoping to broadcast the interviews live in studio so keep an eye on Youtube Live for that.
And when my book is done, look for it on Amazon for sure! I'm hoping to have it done by the end of the year.
Contact Info:
Image Credit:
Yoga pics – Sienna Farall
Music/ DJ Pics – Nathaniel Perales
Getting in touch: VoyageLA is built on recommendations from the community; it's how we uncover hidden gems, so if you know someone who deserves recognition please let us know here.