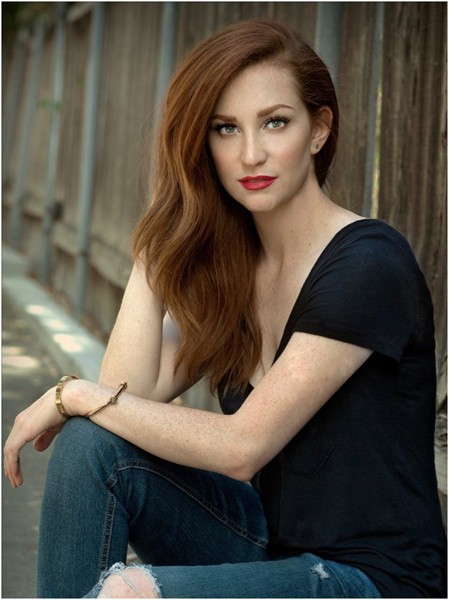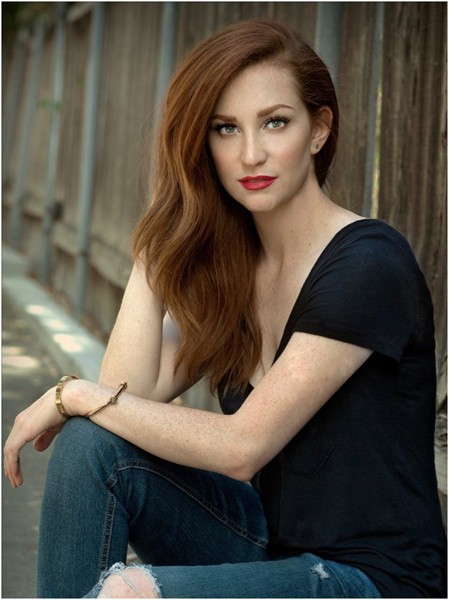 Today we'd like to introduce you to Taylor Tompkins.  A true artist at heart, Taylor was meant to be a makeup artist.  Her work has been featured in Vouge and she is a rising star that we are extremely excited to bring to you. Check out edited excerpts of our interview with Taylor below.
Taylor, please share your story with us.  How did you get to where you are today?
I fell in love with art as a child. I started painting and sculpting at a really young age and was always taking different art classes. I was also obsessed with movies and fashion. I would play "dress up" and try to recreate character's looks I saw on TV or in movies. That is where my love of makeup started. I was amazed at the transformative power or hair styles and makeup and loved to give myself and other different looks. I started doing makeup as a job when I was in high school at my mother's salon. I started with proms and weddings. I knew then that was what I wanted to do for the rest of my life. I never even considered another career path. I came to California for the summer when I was 21 and went to makeup school to learn how to do beauty/fashion makeup for HD camera and prosthetics. I immediately felt at home in Los Angeles and knew I wanted to live here permanently. I moved to LA a year later and went right to work. I got my start in music videos. I am very lucky that I met great people when I first started working that rehired me and passed my name along to other companies. I grew my clientele solely on word of mouth and that is something I am very proud of. I have been in LA 6 years and am very blessed to be where I am today. I have wonderful clients that I love working with and every day is different. I have gotten the chance to work with some of the most talented people in the entertainment industry. I can't wait to see what the future has in store for me and my career. 
Has it been a smooth road?
When I first started working on music videos, I was responsible for the featured talent and background. Sometimes I would have to do makeup on 50+ people! It was very stressful and a lot of work. Most of the time, my work wasn't even seen in the final video edit. A big milestone was when I was hired by an artist and got to work with them on their video and was responsible for their entire look. I hit some major milestones last year, I shot my first magazine cover, was published in Vogue's coveted September issue (a dream of mine!), and had clients at every major award show. 
What are your plans for the future?
My plans for the future are to keep building my clientele of personal clients and also to try to travel more with work. I would also like to eventually sign with a big makeup agency. I don't plan on any big changes, just keep pushing forward.
Let's dig a little deeper into your story.  What was the hardest time you've had?
At the beginning of my career, I got really discouraged because I felt like I was working crazy long hours and working so hard and wasn't getting any recognition or having my work be appreciated. 4 years ago, my entire makeup kit was stolen out of the car while I was in Las Vegas for a commercial shoot and I was devastated. I had worked for 5 years and thousands of dollars building my kit and everything was gone. I felt very defeated. I was starting a feature film the next day and had no makeup or brushes. Luckily, a good friend and fellow makeup artist let me borrow what she wasn't using and I had to run to the store and buy last minute must-haves. Now, I'm getting sent free makeup, skincare, and brushes by companies because they want me to use their products and it's so nice to feel appreciated and I am so grateful for those company's support.
Do you ever just stop and think WOW – I've made it?
There has been a few times in the past year where I really felt like I "wow, I can't believe I got here." One major milestone was becoming the personal makeup artist to some amazing talent. It's the best feeling to know someone trusts your skills and likes your work that much to want you working directly on them for all their jobs/events. I love my clients and my job never feels like work. Also, being published in the September Issue of Vogue (shot by Mario Testino) was a huge dream that I honestly didn't think I would ever accomplish. I got booked by my client's management team not knowing what we were shooting…I opened the email with the call sheet and screamed! I re-read it about 10 times before I believed it.
Contact Info:
Email: info@taylor-tompkins.com
Instagram: @taytomp
Check out her work below: