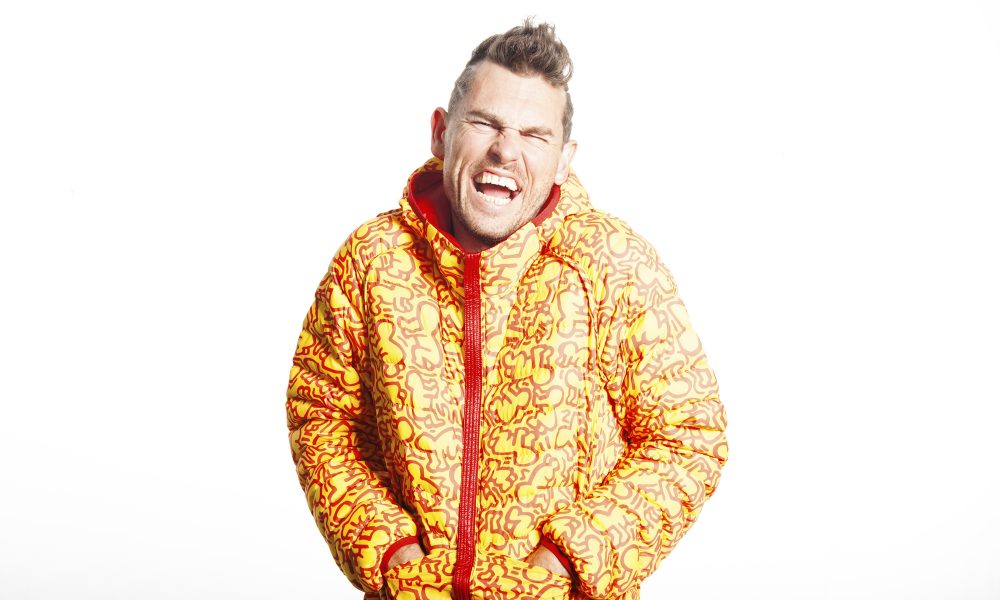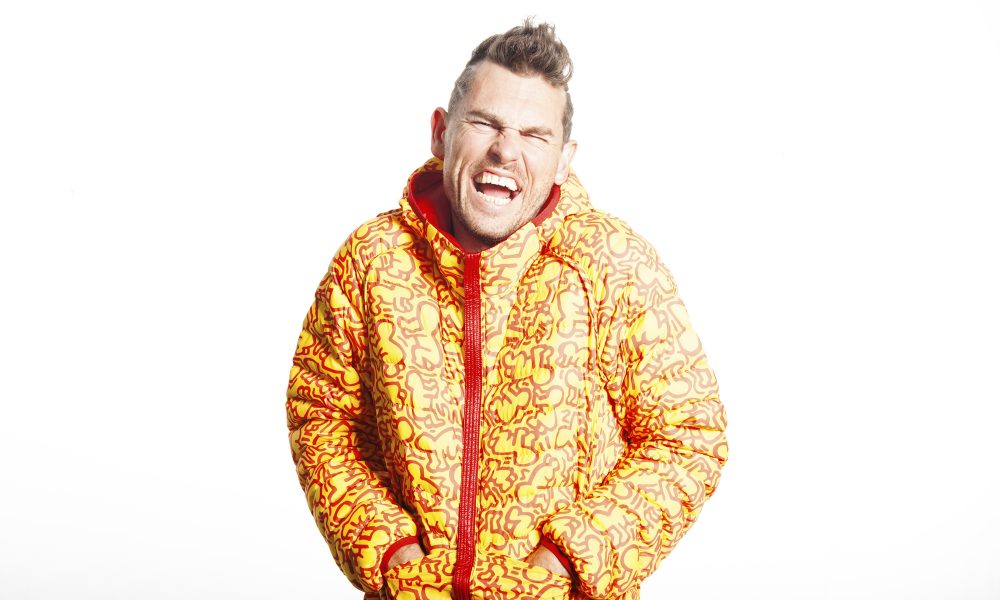 Today we'd like to introduce you to Ian McDonell.
Ian, let's start with your story. We'd love to hear how you got started and how the journey has been so far.
I got my start in the San Francisco mid 90's rave scene. At 16, I dropped out of high school and threw my first illegal rave called "Iron Kids" and that was the beginning of it all. I worked as a DJ, Graphic Design and promoter in the nightlife community in SF. I worked for over a decade throwing events under my company, Compression, with partner Carlo Fox. In my late 20's I attended Vancouver Film School and received a degree in Entertainment Business Management. My intention was to move to LA and "Get Serious" about my career and quit working in nightlife and club culture.
However, life has a sick sense of humor and within a week out of graduation Carlo Fox invited me to be the tour DJ for a then blossoming group he was managing known as The Cataracs. About a year later in 2010, The Catarcas wrote a little known record called "Like a G6" for the group Far East Movement and everything began to change. I toured for years as the Cataracs DJ and later as Dev's DJ, the featured vocalist on "Like A G6". It was a crazy time, and like many that are along for the ride in the music industry's fame train comes the sex, drugs, and rock and roll, or in our case "Popin bottle like a _______"…. please don't make me say it. [Insert dramatic stories of drug addiction, bottoming out, and then a slow recovery back to the real world.]
Which brings us to my present venture, Tastemakers Media. Tastemakers began in 2014 when I was asked by friend Caroline D Amore to create and host a daily radio show on DJ Skee's Dash Radio distribution platform. I enlisted my good friend and manager at the time Charlie "Chucky Fresh" Lytle (RIP) to join me for the show and it was a hit! We were growing so fast and it was time to expand. We approached our close friend and industry power player, Emil Garner, to join the team.
Now the Tastemakers Family was underway, but there was a missing piece! Luckily, the disco gods brought us Jeff Schwartz aka DJ Paper. It's also important to mention Nemo, V The Plug, Veda, Mattie True, and so many more in our early Tastemakers Family. In late 2017 Emil Garner closed a production deal with Sirius XM and the LOL Network for us to be the producers of all original content on Kevin Hart's Laugh Out Loud radio and produce his personal radio show, Straight From the Hart. For the past three years, we have continued to work closely with Kevin and the Plastic Cup Boys producing shows with special guest appearances such as LL Cool J.
Our original shows on Tastemakers Radio are growing, despite the Covid19 Pandemic, and we have a new podcast centered around female empowerment coming out this fall called, The Forward with DJ Katie Otro. Although the DASH Studios remain closed, this has opened up an opportunity for us to interview people from all over the world. In one of our latest shows, we hosted famed techno punk princess DJ Louisahhh stop by the show all the way from Paris.
My intention to move to LA and "Get Serious" was met with a rocky path, but thanks to friends like Emil Garner, Carlo Fox, DJ Paper and many others, here I am, Ian.ceo, as they call me on the gram. Today I am responsible for the Brand oversight of Tastemakers Media, keeping a close eye on all the properties to ensure both contents, creative and institutional structures adhere to my Bay Area "hipster" sensibilities. Yes, I'm still a Nor-Cal snob, but I'm proud to say I sold my soul to Hollywood and am here to stay.
We're always bombarded by how great it is to pursue your passion, etc – but we've spoken with enough people to know that it's not always easy. Overall, would you say things have been easy for you?
If it came easy, it wasn't worth doing. Detoxing from the years of cocaine & GHB use and the deflating of the C list celebrity ego has definitely been my greatest personal challenge. In art, the obstacle is to balance being yourself and remaining true to your unique creative vision while understanding what's popular, what's working or not working in your prospective marketplace. We are Tastemakers, we set the trends, we are the bleeding edge of what's happening in music, comedy and entertainment, that shit doesn't come easy! You have to be willing to take risks and be vulnerable which, in my opinion, is what makes our properties so good; "Real Raw Authentic conversation" as we like to say on Kevin Hart's Straight from the Hart podcast.
There are also great obstacles in balancing the creative and the business. My Instagram used to be @partywithhavoc and people loved it, but when Tastemakers took on more serious roles and responsibilities within the entertainment industry, I realized it was time to brush up on contract negotiations and Microsoft XL spreadsheets and change my insta to @ian.ceo which is exciting right!? So the greatest challenge for me is finding the organic space where business and art meet. My personal favorite quote is from one of America's greatest Tastemakers, Andy Warhol; "Being good in business is the most fascinating kind of art. Making money is art and working is art and good business is the best art."
We'd love to hear more about your business.
I, Ian McDonell and my business partner, Emil Garner, are the owners of TasteMakers Media. Our company has two main businesses. The first is a full-service podcast production company producing all content for Hollywood heavy hitters such as Kevin Hart and his LOL Network. The second is our original podcast programs, TasteMakers, PLUGTalk, The Rewind, The Forward and Tasty Tunes Tuesdays which air on DASH Radio's LOUD Station.
In essence, TasteMakers Media is a lifestyle. We concept, create, produce and bring content to the marketplace. Whatever media it is, we are a group of artists first! We just happen to specialize in satellite and digital streaming radio. Podcasts are the hot button term right now and everything we do (unless contracts prevent it) is also available as a podcast, yet I like to brag that our content is produced at a level made for "live radio", and it shows.
The conversations are controversial and we strive to push our talent and our guests to open up into spaces that they have never shared before, we continue to achieve this on the daily. For example, we spoke with Lil Dicky when he was early on in his career about his OCD issues with movie theater educate and how strangers just don't follow the rules. We have interviewed a war veteran and politician about experimental drugs that offer a healthier substitute for pain and trauma rather than opioids. We pair celebrity DJs and rappers with their favorite porn stars in awkward on air first date scenarios. And maybe most important to mention is Mr. Kevin Hart's on air personality, we have him and his teams trust in our concepts for topical conversation as well as keeping in mind the global brand that he is. We work with the best of the best, the biggest names in their respective fields and push them to speak freely, to express themselves in a new way, open up to their fan base, and they can because they know we have their back %100. This is what we specialize in!
What is a Tastemaker? To me a tastemaker was the person who had their pulse on what was next before it was cool. Before the term hipster was popularized and even before the internet and the digital spread of ideas, there were tastemakers; the cool cats that knew the dude at the vinyl distribution house and could get you a white label of the latest Berliner indie band whose album was not dropping for six months. Tastemakers were the people that handmade Zines on a copy machine at their friend's corporate job and printed only a hundred copies to distribute around the nightlife community (Shout out Gary Rivera of Versus Mag SF). They wear the "ugly" clothes that one year later Balenciaga is knocking off and some wanna-be paid $1,200 to rock something that was sooooo last year. The Tastemaker is the person you call at 1:30am when the bars are about to close and you need the 411 of the after-party. We know them because we are them! We just moved to the digital age in a corporate landscape of the arts and entertainment industry. Don't be fooled by the popular kid online, he's just thirsting after likes while regurgitating content he found on someone's else's page a few minutes beforehand.
If you had to start over, what would you have done differently?
OMG, what a question. Well, maybe I would have worn a Condom at twenty years old and not brought a child into the world so early in my life… but then I wouldn't have my greatest friend and teacher along my journey. In business, I learned one major lesson with my first venture, Compression. Compression was a promotions Company which began by throwing raves and hosting Drum and Bass parties in San Francisco. We became very popular and powerful in the California nightlife community and had an extremely strong following. We had the confidence of all the major players in nightlife and every agent and artist was looking forward to working with us. We threw the best parties and had the best vibe. But that's all it was one big party. No accounting, banking, profits and losses, just doing our thing cuz we were good at it and in the end, we didn't really have anything to show for it besides a great reputation and endless legendary stories. Now there's nothing wrong with that unless you don't want to end a decade long career in nightlife with 40k in debt to local publications and investors aka Drug Dealers.
The lesson learned is balance! Take your business seriously because if you are putting your all into something you will become successful doing it. Balance art with business. The great success of Tastemakers is directly related to the amount of time my partner, Emil Garner, and I dedicated to the business of our business. All the boring things that seem like the afterthought are actually the most important aspects of your foundation that will create a solid structure upon which you can expand. If I were going to do it all over again, I would change a lot, but then maybe it would have all worked out for the worse. "Life is simple. Everything happens for you, not to you. Everything happens at exactly the right moment, neither too soon nor too late. You don't have to like it… it's just easier if you do." – Byron Katie
Any shoutouts? Who else deserves credit in this story – who has played a meaningful role?
I'm lucky that the advocates in my life have been my closest friends. There's a classic saying friends and business don't make good bedmates, I say fuck that, I would never work with people I don't also love cuz I'm about to spend the majority of my life with you, so I better love you. I would be remiss if I didn't credit some of the nightlife legends that brought me under their wing so early on; Gary Rivera, Chad Calvert, and Sean "Rinse" of Compound Records.
Contact Info:

Image Credit:
George.poly DJHAVOC DJPaper DASHRADIO During EDC; Dopekwanpics TasteMakersMedia PRODUCING Kevin Hart PODCAST STRAIGHT FROM THE HART; DESIGN BY Tastemakers Radio Logo; TASTEMAKERSMEDIA Straight From The Hart PODCAST TEAM; TASTEMAKERSMEDIA SHOT OF Ian Podcasting; TastemakersMedia Recording TASTEMAKERS RADIO; Mattietrue TasteMakersMedia TEAM; Mattietrue EMIL GARNER EO IAN MCDONELL COO; Kaylinmae TASTEMAKERS RADIO FAMILY; Kaylinmae MASKSHOT IAN AKA DJHavoc
Suggest a story: VoyageLA is built on recommendations from the community; it's how we uncover hidden gems, so if you or someone you know deserves recognition please let us know here.