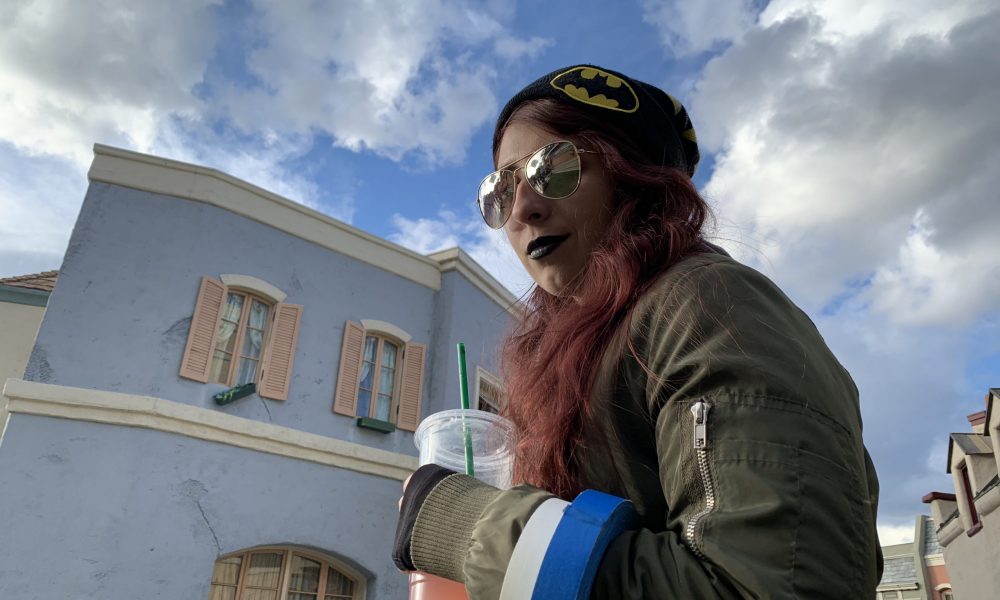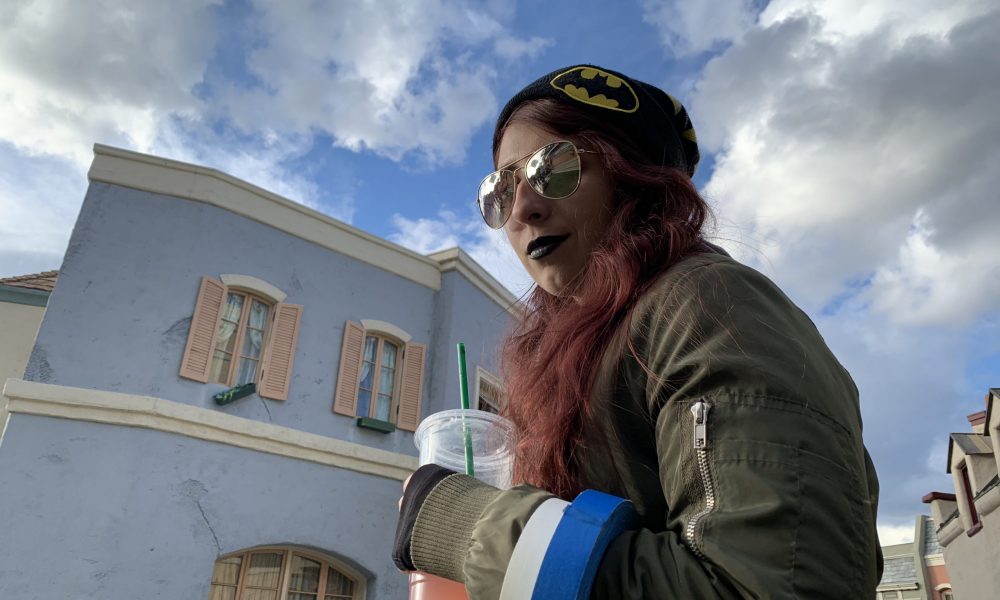 Today we'd like to introduce you to Jessica Marcela Torres.
So, before we jump into specific questions, why don't you give us some details about you and your story.
My story starts as a decisive high school girl from New Jersey who seemingly has all her life together and all thought out, which if you haven't learned from all the movies yet, that is far from the truth. I'm a strong believer that everything happens for a reason and that I am currently where I am meant to be today. If one of my first mentors, Michael Butler, hadn't come to teach at Morristown High School after working on Court TV, then he wouldn't have started what would later be the reason for me pursuing television production, the annual Morristown High School film festival. During all three film festivals that took place while I was in Mr. Butler's class, I submitted to them. The first year I was in a group who submitted "Hello, My Name Is…" a documentary on homelessness in our hometown, which won third place. In the second year, my group and I submitted "Toxic" a short film about the murder of a prostitute, which got awarded technical merit. In my third and final year at the festival, I went solo and submitted "A Better Day" a documentary about homeless youth, which got second place. Honestly, it only took the second film festival to convince me that I was meant to pursue a degree in media instead of business. He also got me to become a dedicated member of the broadcasting club where I never failed to bring one of my mother's cakes to the bake sales. I also managed to make tons of videos for the school TV show, Colonial Corner. I'm sure nobody can forget me sticking a microphone in their face or chasing them down the halls with a camera. I ended up loving broadcasting so much that I started a video production class for eighth-graders my senior year because I wanted to get more dedicated students to join the broadcasting family after I was gone.
Mr. Butler wasn't the only mentor I had that contributed towards my career decision. Ted Baldanzi, he provided me with so many materials and opportunities to get my foot in the door while just a high schooler. Then there was Paula Davidoff and Caroline Hunt, the directors of the Girls Surviving program. This is where I learned about storytelling, writing, performance, and my true voice. Their program was my second family and they helped me and many other girls get through the hard life of high school with a little less drama; ironic, right?
College, the next phase that got me to where I am today and where I came up with my production company name, Solage Strange. I knew I had to get out of Morristown. I mean, for someone who likes to go big or go home, staying home was definitely not going big. I made sure of that by applying to all out of state schools, which my family definitely did not like at all, hehehehe. I got into my first choice, Ithaca College, which had everything I wanted. A TV club, a Los Angeles program, a public outside pool, and a field hockey team! Did I get on the field hockey team or use the pool? No, not at all. Did I do the LA program? No, I actually decided to go to Paris instead. I regret nothing! I did work on one of the TV shows at school, News Watch, so at least I did check one of those things off my list. My highlights at college were going to work at the business school cafe, joke around with our supervisor Joe, make funny stuff in my animation class with Shaina Holmes (where Solage Strange was born), and TA for Jerry Gambell's field production class who also happens to be one of my later mentors in life. This was one of those little fish in a big pond situation. I went from being a big fish in a small pond to a small fish in a big lake.
Now we get to the part about how I ended up in Los Angeles. Let's try to view this as the hero's journey because of course, we're all heroes in our own worlds. We all have those dark times in our lives and let's just say mine hit sophomore year of college. Everything was going wrong, especially that one night I decided to do laundry with my roommate, Gabrielle Lawson (she's very important to this movie so she gets a name). We had both rushed DKA, which at our college where greek life is not allowed, they were only considered a society. That night we were waiting for a call telling us whether or not we got in. It was also another typical night of my parents calling me and let's just say that they're still not happy that I left home. Did I forget to mention I'm a first-generation American with two Colombian parents and a very overprotective brother? Well yeah, that's me. Anyway, in the span of a couple of hours, I accidentally smash my phone screen on the card scanner to get into the laundry building, the minion case used to protect my phone evilly laughing at me as it hit the ground. Next, I find out that someone stole the only hamper that I owned, so how on earth was I supposed to walk my clothes back to my room? Lastly, both Gabby and I get a call from a DKA member. You can probably guess the results, Gabby got in while I did not. You're probably wondering who DKA is and why I wanted to get in so bad, well they're an all-inclusive national professional cinematic fraternity. Was I fully disappointed at one of my first rejections in life? Obviously, but spoiler alert, I got in the next semester. Was it ideal? No, because I overstuffed my schedule and increased my stress level by a couple of notches. By the end of that year, you could say it felt like a dementor from "Harry Potter" had sucked my soul out. That summer, I took myself to a counselor and discovered I had major anxiety and depression, and it was not just solely from that past year.
Guess what my call to adventure was. Yup, that's right, France! I learned to deal with my anxiety and depression and it ended up being the best year ever. Did I want to come back? I was definitely contemplating accidentally missing my flight back, but I still had one semester left at college. In case you weren't keeping up with the math, I ended up graduating a year early because I learned how to get my life together in France. Actually, it might have been more like Gabby was a great influence on me getting my life together. You see, I learned in France that I couldn't just go back to Morristown. I wasn't done pursuing my career goals, and other than having a great mentor, Jerry Gambell, who made me realize my calling for video editing, I didn't really do anything memorable at Ithaca towards my career because I was busy trying to fulfill all my general education credits. Gabby was the one talking about continuing on to do her master's and getting more experience out there. I realized I needed more of that hands-on experience to be taken seriously and get more jobs, but I also was thinking about getting my master's so I can teach afterward. I really looked up to all my mentors and how I got to where I was because of them. I also experienced being a mentor myself when I was Jerry's TA and I had a student tell me that she continued down the field production route because of me. It felt good having been an influence for one student, so I thought, why not try to continue down that road?
Now my journey takes us to Los Angeles, the place where I go from being a small fish in a big lake to a small fish in an ocean. I got into the Master's Film and Media Production program with New York Film Academy in LA and after a summer of working with them as a technical assistant in NY, I settled down here. Once again, was my family happy, and did they know this whole plan? No and no, once again, tehehehe. After my first semester with NYFA I fell in love with assistant directing and I had finally found what I wanted to do with my life, which was no longer going back to teach. If I go back, then it is to a job I can see myself growing in and in the city. Right now, I am strengthening my assistant editing skills and assistant directing skills. Before quarantine hit, I had been working as a junior assistant editor with Karga Seven Pictures and I was in preproduction for a short film "When Jackie Met Julio" by Rita Krasniqi with me as the assistant director.
Currently, I have a short film nearing the end of its festival run, "Unspoken Tears," a story about a girl learning to deal with her best friend's suicide. Also, about to start its festival run after finishing post is my film "As I Die" about a girl with major depression experiencing a relapse when returning home after a couple of years and reliving the pain that had caused her to leave in the first place. Lastly, I have been sending out my pilot for "Miss-Understandings" to festivals which is about a group of girls with clashing personalities forced to share a small apartment together and having to deal with each other's extremely dissimilar life problems.
Has it been a smooth road?
Nothing you strive for should be a smooth road. If it was, then you may not know what it feels like to give it you're all. As I mentioned before, anxiety and depression were my biggest struggles. Sometimes it hits me out of nowhere and I lose all the motivation I had towards my goals. When one day everything seems to be going good and I am confident everything is going to go well, the next day I wake up and think everything I've done is crap and won't get me anywhere. My sophomore year in college was my lowest low, but it was also the best lesson I have ever learned because it made me stronger. It taught me how to deal with my worst days and how to be there for others that also have those days but don't know how to get through them. I try to hold on to every ritual I have that helps me move past my duller days, such as going to my favorite coffee place just to get a simple cup of iced tea. It's something I hide well because I don't like others to look at me differently because they do.
I've listened to people talk negatively about people with depression and it's awkward. I even remember warning one of my roommates that I had depression because I didn't want her being caught off guard. Her reaction was awkwardly saying "oh" and staying silent. I helped out by just laughing away the awkwardness. I get it, it's an uncomfortable subject. I may have lost a friend or two, but I also gained a lot of great ones, Gabby being one of them. Being around people who know how to deal with it is also very important. The amount of times Gabby would just sense it and say, "Hey buddy, let's go get some bubble tea" and it would be 1 AM.
So, as you know, we're impressed with Solage Strange – tell our readers more, for example what you're most proud of and what sets you apart from others.
I'm a freelancer, or as I'd like to call, a hardcore hustler. We don't have something stable and we don't know when our next job will be. I specialize in editing, more recently, assistant editing. I'm also known for assistant directing. I like to go by Jessica Marcela Torres, but when I do make my own films, I like to make it under my production company name Solage Strange.
I'm most proud of how I don't crack under pressure and my belief in nothing being impossible because there's always alternatives and compromising. I love the challenge that being an assistant director brings because it keeps my mind distracted from the unwanted anxiety. I've been an assistant director for all types of personalities and I've learned how to read a room well. Last year I went all the way to Kosovo with my friend Rita Krasniqi to assistant direct in her film Adelina. I was also lucky enough to assistant direct for Emmet Dwyer's film "The Ruby Shot" and Kexin Cai's film "The Letter." I'm also bilingual, so my knowledge of a second language hopefully will help me get on international sets.
Although I specialize in those two professions, I also know how to do other jobs on set.
Let's touch on your thoughts about our city – what do you like the most and least?
The best thing about LA is the opportunities offered. I've been lucky to have job after job since graduating from NYFA. I've also had the opportunity to meet so many people from around the world whom I never would've expected to meet.
I wouldn't really put this as disliking LA, but more like missing the East Coast. I miss the four seasons you get on the East Coast and the different vibe from people there. I live close to NYC so crossing over to NY is never uneventful and you never get bored.
Actually, now that I do think about it, the thing I like the least about LA is the lack of Dunkin' stores. Where else am I going to get a 2 for $2 breakfast when I'm running late in the morning?
Contact Info:
Image Credit:
As I Die Poster Picture – Lanise Starnes
Suggest a story: VoyageLA is built on recommendations from the community; it's how we uncover hidden gems, so if you or someone you know deserves recognition please let us know here.