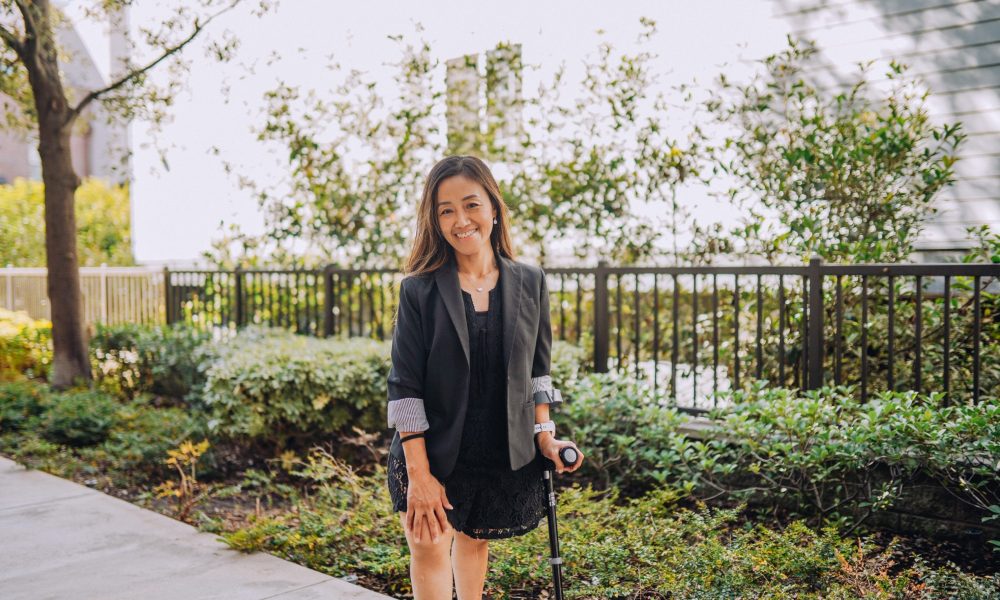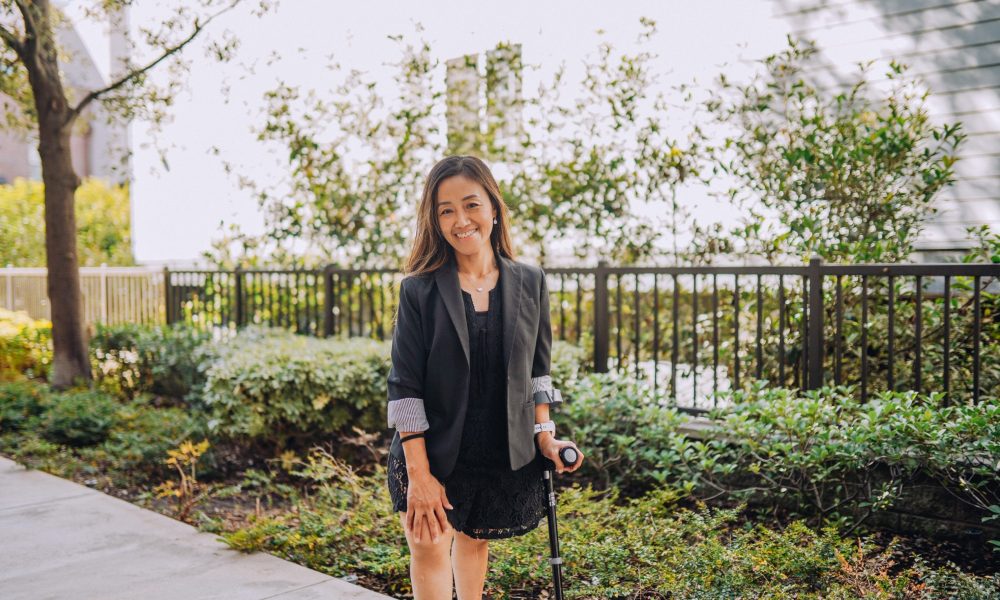 Today we'd like to introduce you to Michelle Kuei.
Michelle Kuei is a certified transition life coach who helps negative self-talkers to discover inner strength and beauty by overcoming fear of judgments. As the founder of Elevate Life Coaching, a seminar and coaching company, Michelle teaches her clients the skills and inspirations they need to live their lives confidently and with purpose. She has helped hundreds of people identify and unlearn toxic mental habits that cause the problem in their lives. She helps people manifesting and ignite the passion in life so they can tap into courage, strength, and confidence within by conditioning our minds for success.
Michelle is the author of the new memoir, Perfectly Normal- an Immigrant's Story of Making It In America, as well as the inspirational illustrated e-book, "Miss Little Musical". She is a board member of the United Nations Association of the USA and a Clinical Pharmacist at USC's Keck Medical Center. She is also a member of the National Speakers Association and the founding member of World Without Borders.
In her leisure time, Michelle travels the world, most recently to Siem Reap, Cambodia, where she volunteered as an English teacher at a nonprofit elementary school. She is also an avid hiker, photographer, and painter whose watercolors/oil paintings have been exhibited at the Beyond The Lines Gallery in Santa Monica, California. Michelle was born in Taiwan and grew up in New York, but today she lives in Los Angeles with a short-haired brown tabby cat named Buster. If you're looking for her, odds are good you'll find her at the gym.
Her life coaching journey began as an 11-year-old student in rural Taiwan when a car running a red light completely altered her life's trajectory. Through the long and painful process of recovery, Kuei made surprising discoveries about loss, identity, and personal strength–revelations that helped guide her through her journey as an immigrant to the United States. With radical honesty bolstering her storytelling, Kuei shows us how positive transformation can happen when we let go of self-pity, embrace our flaws, and learn to love ourselves.
In her book, Michelle wrote: "We all know the world needs more love and compassion, but rarely do we know-how. Everyone has the ability to bring love and compassion into the world, but the question is how? As you go through your struggles or challenges, you have to start to believe that you have the ability to love and be compassionate towards others. And you can only do so by letting go of your judgment; the good and bad; black and white. Learn how to love yourself and appreciate your own flaws. By learning who you are, what ability you have and what makes up to your 90% beautiful, is the only way we can save our humanity. Imagine yourself as the universe on a microcosmic level, in order to have peace for the world, it is pertinent we make peace right here within our hearts"
We're always bombarded by how great it is to pursue your passion, etc – but we've spoken with enough people to know that it's not always easy. Overall, would you say things have been easy for you?
Living with a physical disability in this world is hard. Going to a grocery store and cannot reach the items on the top shelf is challenging, unable to find garments that fit the misshapes of my body is frustrating. Nevertheless, the most difficult aspect of living with the disability is the negative self-talk I have been giving to myself. The weight of these fear translated into physical influences on my health. I was gaining weight, my cholesterol was going up and my health started to deteriorate.
After the accident, I went through multiple surgeries, one after another for the rest of my teenage years. At age 15, my family immigrated from Taiwan to America, the land of hopes and dreams. My dad went from being a teacher to a blue-collar worker, working in a supermarket and my mom went from being a housewife to a hairstylist at a beauty parlor shop in New York City. We couldn't afford to get physical therapy when we arrived in the country. Learning a new language was not easy. The fear of not saying the right word, using the right grammar or speaking with the right vernacular were extreme challenges for me. In addition to adapting to a foreign environment as an immigrant, I was also learning how to walk again.
Nonetheless, little by little, I learned to walk like a one-year old child. Under the most difficult of circumstances, we eventually l learn how to survive. By my junior year in college, I started to notice my walking postures were all wrong. It created a lot of pressure on my back and it also disfigured my legs. By the time I graduated from college, I could no longer walk long distances without assistance. By the end of graduate school, I started to use these forearm crutches. As I grew into my womanhood, I went on some dates. There was that boy I liked from my class, as well as a few men I met through online dating sites. We went out on a few dates and many of them said to me "You are nice." "You are so kind." "You are such a wonderful woman." "You are beautiful." "You are smart." And all of them end up telling me "Let's just be friends."
First-time rejection hurts. I felt the pain and disappointment of someone you like telling you they just want to be friends with you. Sooner or later, however, we learn to move on. But then comes the second time, the third time, the fourth time… and somewhere along the lines, we begin to question ourselves more and more. "What is wrong with me?"
The truth is I didn't love myself at all and I couldn't be honest with myself. In fact, I avoided looking at my body in a mirror. I cropped my photographs so people wouldn't see the ugly side of me. I refused to have my pictures taken, so I wouldn't have to see myself. I was ashamed. I felt ashamed to see my own body. I remember having a lot of shame and anger. One specific story I remember where I felt shameful was when I was 13 years old and I had my first period. I called my mom from a payphone at a physical rehabilitation center where I spent most of my childhood after my car accident. My parents came the next day and drove me to a nearby store for some maxi pads. Even though my mom explained what to expect and what to do when I got my period, when it finally happened to me, I was nervous. But it wasn't just nervous, it was a sense of shame and guilt. It felt like I had done something wrong.
I remember a doctor from the center, a tall and arrogant man, full of attitude, with short, curly hair. His nose was out of proportion compared to the rest of his facial features, taking up two-thirds of his entire face. He walked funny, with his shoulders hunched forward, slouching, hip forward and always one hand in his pocket. He found out I was having my first period, he walked over to my bedside, where I was lying with closed eyes, pretending to be asleep, he said: "Awww… look at you, you are a woman now." And then he laughed. But it wasn't what he said that made me felt shame, it was how he said it.
Going through this journey of transformation, I had encountered many people, including myself, like this. Making comments about the way I walk, how short I am and just constant negative self-talk and the stories I tell myself. IF there is anything that is hard and difficult in this world, I would say it is the negative mental habit we have. The mind is a source of most suffering…
We'd love to hear more about your work.
I work with men and women who are experiencing life changes as a transition coach. I work specifically with negative self-talk and helping clients making better decisions without fear. Many times as we go through changes in our lives, our fear gets in the way of many things. We are afraid of the uncertainty of the future and because of this emotional roadblock, it stops us from seeing what is possible and reaching our true potential. I received my accreditation through IPEC coaching, and I'm currently working towards recognition through ICF (international coaching federation). I am a certified Cor. E transitions dynamic coach, a certified professional coach as well as a certified Energy Leadership Index Master Practitioner.
What is really unique about me is that I coach clients by teaching them the skill to shift their own Core Energy. We often see energy as "positive energy" or "negative energy", but in fact, there are seven different ways of seeing ourselves and all around us. I teach clients the skills to allow them to make choices based on these 7 levels of perceptions. The result through seeing ourselves through these 7 different lenses is clients will have more confidence, more courage, more choices, and less debilitating self-criticism and stress.
I offer every client the Energy Leadership Index (ELI) Assessment. It is a proprietary, research-backed assessment tool that takes something abstract, like the way a person views the world and turns it into something tangible—a metric that you can see and feel and even reevaluate in the future. And, it's only available through an ELI Certified Coach.
Clients may have experiences with other personality assessments such as Myer-Briggs. These valuable personality tests can help you understand your strengths, embrace your weaknesses, and discover how you can work to your full potential. In that way, they typically support a "work with what you have" approach to adapting your behavior and pursuing personal excellence.
The ELI, on the other hand, is an attitudinal assessment tool that captures how an individual currently perceives and approaches work and life. With the awareness and insights gained through the Energy Leadership Index debrief, clients have the opportunity to reshape their attitudes and worldview and "transform who they are." rather than just "work with what you have". This is important to you because life isn't just about recognizing "work with you have", life is about moving forward and "change" what has not been working for you that lead you to feel stuck.
What also makes me stand out from other coaches is my story. Building this life took me years of doing the work to identify my zone of genius, learn the strategies to create a life I desire, and release any unhelpful self-sabotaging judgments I had that no longer serve me. I still do this work to this day!
Finding true north in your life by just following your compass needle won't work. A compass needle is magnetized and freely suspended to allow that horizontal force to pull it toward the magnetic north as well. When I started getting coaching for myself, it felt as if I had found my own true north. There have been so many positive forces that pull my life into the direction I was meant to be in. I am a perfect example of the result of applying these skills I teach to my clients. The skills I teach them are the same skills I have applied and tested out on myself. And it works!
Honestly, undergoing any kind of change is hard, especially changing mental habits like negative self-talk. You probably won't be able to do it alone. You need someone who has mastered the psychology of the mind and is willing to help you unlock your hidden potential. Someone who can open your eyes to the possibilities you can achieve by putting your mind to positive use.
What was you like growing up?
I was born in Taiwan, in a suburban town in the northern part of the island. My family lived in a small veteran village—a community sometimes called a "dependent's village" comprised of war veterans and their families—together with my two married uncles, their wives, and their children. The original purpose of these villages was to serve as provisional housing for nationalist soldiers and their dependents retreated with the Kuomintang (KMT) government from mainland China to Taiwan. These villages ended up becoming permanent settlements, forming distinct cultures as enclaves of mainland Chinese in Taiwanese cities.
I was born in this tiny home. I have an older brother and a younger sister. My family and I lived in this little house until I turned four. I've always liked old houses with floorboards that creak when you walk across them like ours did. Our village house had an attic on the second floor where I could lie down on a hot summer's day listening to the cicadas singing outside in the trees, and the clock ticking on the wall as I watched the time pass. I find the smell of these old houses-where memories, good and bad, are kept alive-comforting and familiar.
Growing up, we always had a rescued dog in the family. We had a white dog named Lani once who was a mixture of Husky and Terrier. He was beautiful, strong, and loyal. My dad found him one day in a school where he used to work and brought him home. Lani played with me all the time, and wherever I went, he would follow. In the afternoons, Mom liked to sit outside the house and chat with her friends in the neighborhood while Lani and I would play on the street in front of our house.
I never liked Math. In fact, I hated it. When I was in the second grade, I was supposed to learn how to count money. Mom sat me down that summer before school started, took money out of her purse, and laid it out in front of me.
"How much is this?" she asked, taking out a $20 bill, three quarters, and a nickel.
"….Twenty-five?" I suggested.
Bam! She hit me with the back of her hairbrush.
"Count it again!" she told me.
"…Twenty…"
She hit me again.
I was crying, wiping my nose. I really tried hard to add the numbers up. But for some reason, I could never get them to add up to $20.80. By the end of that summer, I still didn't know how to count money. Heck! Even to this day, I have trouble counting money. But when I think about this a little more, that's probably why they invented the calculator.
And if readers would like to know more about what I was like growing up, they should really get a copy of my book, "Perfectly Normal-an Immigrant's Story of Making It In America", where I've described more details of my childhood and life up until now.
Contact Info:

Image Credit:
Lauren Comes, photographer
Suggest a story: VoyageLA is built on recommendations from the community; it's how we uncover hidden gems, so if you or someone you know deserves recognition please let us know here.