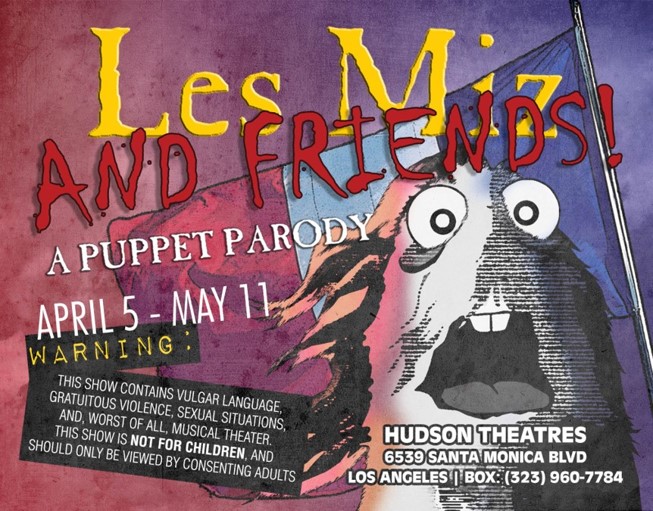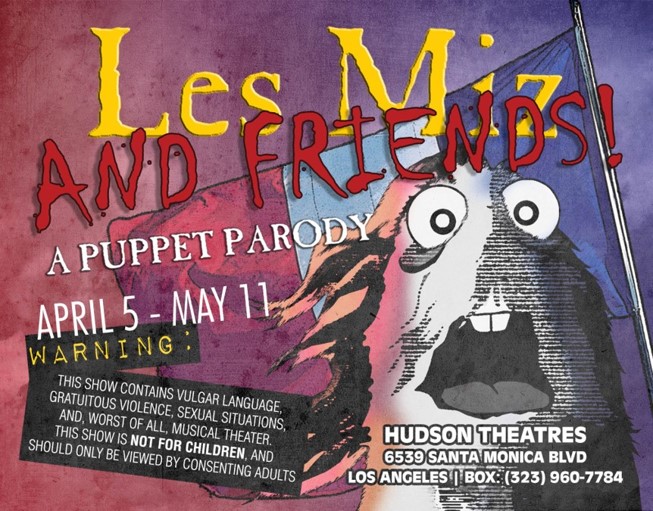 Today we'd like to introduce you to Genevieve Flati and Nathan Makaryk.
Genevieve and Nathan, please share your story with us. How did you get to where you are today?
Nate: I would say it all started when some hapless adventurer pulled some ancient artifact out of a temple and brought a thousand-year curse upon me, bad enough to bring G into my life.
G: Correct.
Nate: I'm a co-owner of a theater in Orange County, and about ten years ago, G got involved with the shows we were doing there, and she and I discovered that we have mutually terrible souls and hate the same things.
G: Correct.
Nate: We did a lot of improv together over the years with my group Improv Shmimprov, a number of puppet shows, then she ran away and joined the circus.
G: That is true.
Nate: Literally. That is not hyperbole. She dropped out of college and joined Ringling Brothers and Barnum & Bailey, who I believe are now out of business. I'm not saying there's a coincidence, but she is directly responsible for it.
G: Correct.
Nate: Anyways, after failing at literally everything else in life, she returned, and we made this show.
G: Oh yes, such a failure. I've puppeteered with Disney, the Jim Henson company, several TV and movie spots …
Nate: Oh are we just name-dropping now? I've also performed around the world on the Disney Cruise Line and …
G: We probably aren't allowed to actually say these things, our show has a lot of cursing and is not for kids.
Nate: IT IS NOT FOR KIDS. DON'T GET THE WRONG IDEA.
G: It's also not for people who clutch their pearls.
Overall, has it been relatively smooth? If not, what were some of the struggles along the way?
Nate: Well! A lot of ups and downs. We did this show first in 2017, and it went extremely well and took off, but getting it there was tough – we had to sell this totally unproven show that was really offensive to a bunch of people who had no idea whether or not they should trust us.
G: After the first read-through we had a few actors literally say "I can't be a part of this."
Nate: And we're more or less terrified that everyone is going to ditch us at every second.
G: Even though the show sold out the whole run! But yeah, that's part of being a comedian,: comedians are formed out of rejection, so that's what we expect. So even when it was going well we always just assume at any moment, it's going to fall apart.
Nate: Right after the show closed we were approached by a producer in New York who wanted to take us Off-Broadway, and again we felt like it was too good to be true. But we flew to New York, met with him, everything was legit, he was a real producer with several shows out and touring, and for the last two years we've been on the verge of taking it to New York every couple months.
G: But ah the sweet siren of rejection.
Nate: Yeah, the contracts just never quite worked out, and eventually, the producer got pulled into bigger projects, and he gracefully had to exit.
G: It's because we're ugly.
Nate: Correct.
G: BUT it meant we could take the show and do anything we wanted with it, and so now we're launching it in Los Angeles, and we'll see where it goes from there. We have a couple of interested parties with their eyes on it, so hopefully, we're back on the upswing!
Alright – so let's talk business. Tell us about Les Miz and Friends! A Puppet Parody – what should we know?
Nate: The show is called Les Miz and Friends, and it's a culmination of all the things that we both love and hate about theater and improv and musicals and puppets and whatever.
G: THAT'S IT. THAT'S THE SHOW.
Nate: Perfect. We're expert salesmen.
G: PUPPETS.
Nate: We got those.
G: THEATER.
Nate: Also that.
G: VOLCANO SACRIFICES.
Nate: That is not true. That is not in the show.
G: … yet.
Nate: Okay, so the show is about Les Miserables, the undisputed best musical of all time according to your Aunt Linda.
G: And we start off performing Les Miz, except the main character is missing, and so a friendly puppet wanders on stage and plays his role instead.
Nate: Except he doesn't know the show, so he sort of bumbles and improvs his way through it for a while, and as you might expect things go wrong, but then eventually it gets so much worse.
G: More puppets show up, they start finding all the plot holes and problems with the show that nobody talks about …
Nate: And they throw a revolution and take over the whole show.
G: And volcano sacrifice.
Nate: Nope. What does that even mean? It sounds like we're sacrificing volcanoes.
G: I said what I said. Standing by it.
Nate: But, as much as it is a deconstruction of Les Miz, it's also respectful, it's an homage to all the things that are right about it too.
G: People who hate Les Miz will love our show, but people who love Les Miz love it too. And people who have never even heard of it will enjoy it too.
Nate: There's tons of improv, tons of audience interaction.
G: I'm gonna get a volcano sacrifice into one of the shows.
Nate: I believe that.
Any shoutouts? Who else deserves credit in this story – who has played a meaningful role?
Nate: We owe a big thanks to the first cast from 2017 – it was about twenty people, we were rewriting and cutting and inventing the show as we went, none of us knew if it was going to work, and it was a pretty wild ride.
G: This version of the show is a little different than the last one – we trimmed the cast down significantly, made some changes based on what worked and what didn't work … but it meant we couldn't bring everyone from the old cast along for this new version, which was hard.
Nate: A few of them are still in the show, but some roles just didn't make sense to stay the way they were, so we had to recast. Yeah, that sucked.
G: I tried to cut you.
Nate: I tried to kill you.
G: I was talking about the show. Cut your part.
Nate: I … forget what I said. You're safe.
G: Friendship.
Pricing:
Contact Info:
Getting in touch: VoyageLA is built on recommendations from the community; it's how we uncover hidden gems, so if you know someone who deserves recognition please let us know here.