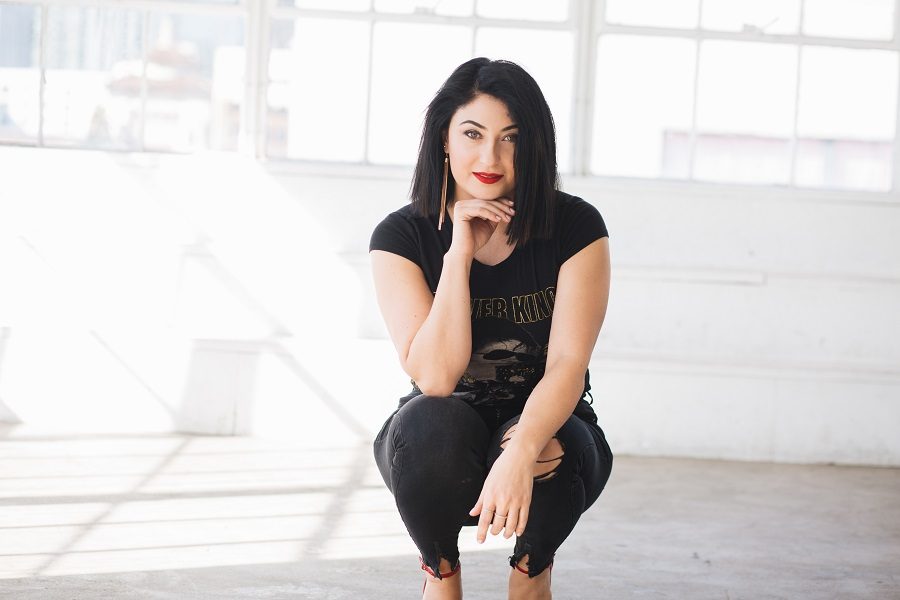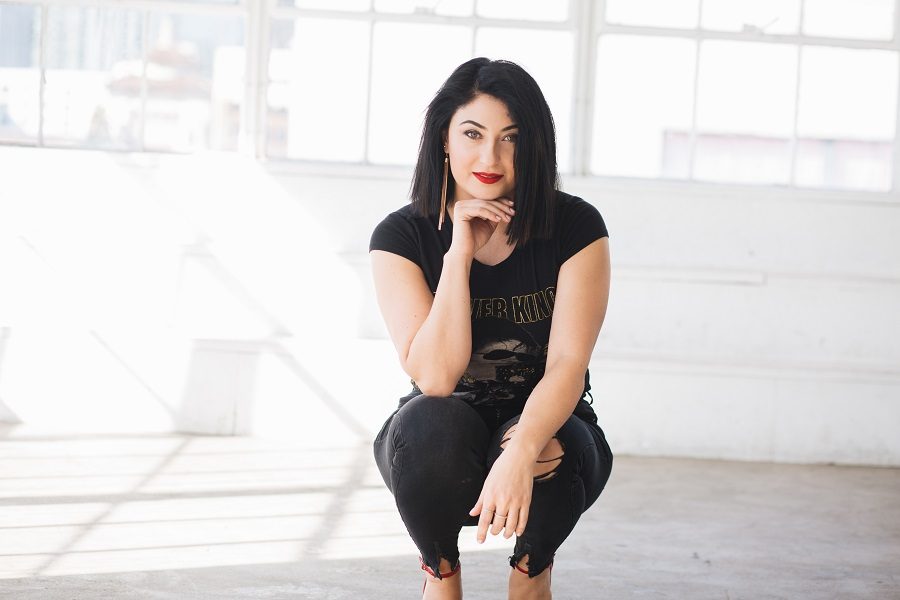 Today we'd like to introduce you to Emma Mesrobian.
So, before we jump into specific questions about the business, why don't you give us some details about you and your story.
Hi, I am Emma Mesrobian, a dancer, choreographer, and dance educator. "I Create Stories through Movements" and turn-non-dancers into dancers. I received my bachelor degree in Dance from California State Long Beach. Amongst working on various projects throughout Los Angeles and throughout my travels, I am also a Dance Educator at California State University Pomona. I think it's a crazy, beautiful and an emotional irony that I am sitting here telling my story for VoyageLA, a digital magazine that represents the local artists and entrepreneurs of our community.
Growing up as a dancer and a performer my dreams and plans were so different from where I am now. Being that I have such a gypsy soul, I always thought I would be living and working in a different country right now. But subconsciously, I guess, I was always attached to my community. I truly believe we were all born with a certain passion and gift. We may not accept or use it to our greatest advantage to serve others. However, we are all born with that one special gift and purpose, and I truly believe my soul was born to ignite passion and instill confidence in people, through dance.
I realized this and accepted this gift about myself, after my nightmare of a back injury resulting towards surgery, which was not the hardest part. The hardest part was the injury that I sustained after, that shook my vivacious spirit and my confidence. This was uncharted territory because I have always been a strong, confident person. I had gone through grief when I lost my father at a very young age, and I have gone through a broken heart. So I have gone through pain and recovered like everyone else, and for all my heartaches and sadness, dance has always pushed me through.
An injury like that is a dancers and athletes worst nightmare, and I thought my life was over. When you're always perceived as a strong, high energy, loving and confident individual, no one ever wants to see you vulnerable and fall, let alone fail. I would notice people couldn't handle me struggling, they were always used to seeing me strong and having my shit together. I couldn't show anyone any emotional or physical pain. So I wouldn't share my story. I was on top of my game before I lost everything due to my back injury.
Worst of all, I lost who I was but In the midst of being lost, I always knew where my heart and soul was, and that was, "Creating stories through Movements." Which my community inspired. I have planted the seeds and infused my roots in my community, that's why I was inspired to stay. I have a deep connection to the people and places through my dancing and teaching.
Being that, I have an old soul with a twist of contemporary flair, I am drawn, and I look forward to preserving those courtship and romantic, magical moments. These are the small things that are the most dynamic part of life that has been taken for granted, especially in this day and age. As each client walks into my studio, I start creating their story. And so there it begins, the dance, the story, and our connection continue after their special night! That's what I am truly grateful for, that my teachings and choreography have built not only a bond but also a community!
Overall, has it been relatively smooth? If not, what were some of the struggles along the way?
Has it been a smooth road? I guess we wouldn't have a passionate story to tell or a dance to create if it was smooth. Of course, we all dream of having a smooth and perfect road, as we are trying to reach our dreams and goals. But truth be told, there is no such thing as that. It's beautifully messy and accepting this is the cherry on top. But sometimes we are living the illusion that it has to be perfect and that's why it's hard. And sometimes it's hard for me to accept it as well.
It's very hard not to compare your life to others, especially nowadays with social media constantly reminding us to be perfect. I am very careful not to fall into that trap, but I see how it can damage and hurt people. I always remind my college students to not base your identity around social media. Be brave enough to socialize without social media, and to build raw, genuine relationships, such as taking dance classes.
One of the obstacles that are challenging for us creative individuals is when we are judged based on the number of likes and followers on social media. It's really hard when people around you, believe in you and your work, know your talents and have degrees and experiences to back it up, but yet you are constantly being compared to others on social media because they might have more followers. That's the challenge because people get so caught up in that, that they lose the value and authenticity of the actual connection and substance of who the person is, or what they offer.
Your number of followers should not determine the quality of your work, how you treat people. I believe that social media should be used to encourage people to grow in a positive way by not being compared to others. I know, wishful thinking. What can I say? Above all, the most paralyzing obstacle and challenge that can stand in your way is you not believing in yourself. I know when I don't believe in myself, and I mean truly fully believe, I can't make anything happen.
I felt defeated after my surgery; I believed that my career was over. That's when I lost everything, including important people that had an impact on my life and career. The road to success or any goal is not easy or clean. Just like creating a dance, there are steps, and sometimes I have to adjust those steps to get the desired result for myself or for my clients. Eventually, I noticed that there were still a lot of untold stories and dances in my community to be danced, and that ignited my passion to create again.
My obstacles to success taught me the greatest lessons in my life. For example knowing exactly who I am, what I wanted and where I wanted to go. So, I began rebuilding everything on my own!
We'd love to hear more about what you do.
Emma Mesrobian Dance is not a business, it's an experience an extension of your life's growth! It's a place to feel safe, not judged, and as raw as you can be within your soul.
I know dance can be one of the most intimidating skills to learn. Especially, when life throws us crazy expectations; the last thing one wants to learn is sassy coordination's and memorize rhythmic moves. But I know that it is one of the most fulfilling feelings that tickle the soul. I still remember the very first time I performed on stage. Because things may fade, but the feeling of a dance will always be yours to feel. And that's exactly what I wanted for my clients and students to feel when taking my classes, and while performing my choreography and watching me dance.
As a dancer and educator, I come from an "old school" training background and hold great traditional values which has respectfully intertwined with my contemporary teachings. As a dancer and choreographer, I love intertwining classical styles such as jazz, contemporary, hip-hop, etc. along with my ballroom technique to create precise and romantically edgy dances.
Being that I am a versatile dancer and come from a multi-cultural background, this allows me to connect with my students, audience, and clients in a deeper and personal level. Because of this, I am able to release the anxiety of my clients and students learning a new skill. Whether, it's to conquer their fear of learning how to dance, for a private event or for their special day. I love making everyone feel special and confident, and what better way to do that then learn how to dance.
I am so grateful that my passion and gift has turned me into a Niche Choreographer. I bring my couples love stories to life, by custom designing their first dance for their wedding. I want my clients to have fun amongst all the chaos of the wedding planning. It can get very stressful and take the joy out of the meaning of marriage. I want my clients to have a memorable first dance to and remember how it made them feel on their special day. I guess the romantic in me loves seeing how the grooms get so excited and involved during the dance classes, and brings out the courtship of love again.
I am beyond proud to say that through my perfect blend of styles and training my dances have been crafted into beautiful and soulful hidden stories.
What is "success" or "successful" for you?
Oh, that fabulous word success, another societal roadblock that has paralyzed people from moving forward in accomplishing their dreams or even pursuing their dreams. What does it actually mean? You know, I actually Googled the word "Success." It means, "The accomplishment of an aim or purpose." Well, that's a solid and great definition. I can say, I totally agree.
For me, I don't have that cookie cutter idea of what success is and what it should be. I don't feel like needing to have the best of everything or to be the best at everything is what defines success. No, not at all. I do believe that you can be successful and not feel successful at the same time.
I believe it's a way of being or a state of mind. That's the most powerful success one can acquire, and I think it's one of the hardest to obtain. You can acquire and accomplish a lot of things in life and yet, not feel successful or fulfilled. If I am being real, that has happened to me and to the most successful people in the world. I know that when I am productive, consistent and true to myself, I feel successful.
When I am able to help my clients or students face their fears of dancing the end result is always rewarding, and to me that equals success. When they have the courage to fight the good fight within them, they can conquer anything. And that brings us back to Google's definition, aiming to be the best you can be in any circumstance.
I always knew from a young age, that money and expensive things were never the answer to true success. You have to be really true to your soul because you can lose it all in one day. And knowing how to rebuild it again is the most powerful tool. If you are not true to yourself, in who you want to be, no money, relationship or fancy things will help you rebuild.
I want to take this opportunity to thank my community for believing in me and supporting my passion, by trusting my teachings, and my vision for their first dance. I am looking forward to continuing to create all the untold stories.
Contact Info:

Image Credit:
Armen Asadorian Photography, Kris Kan Photography, AKPhotographyCa, Laura Ford Photos, Tana Gandhi Photos
Getting in touch: VoyageLA is built on recommendations from the community; it's how we uncover hidden gems, so if you know someone who deserves recognition please let us know here.