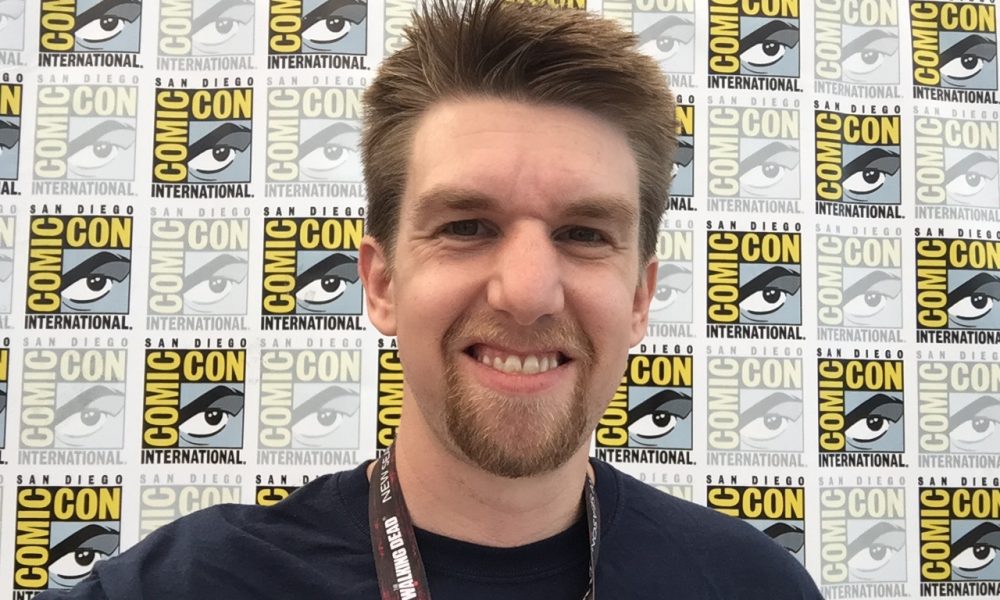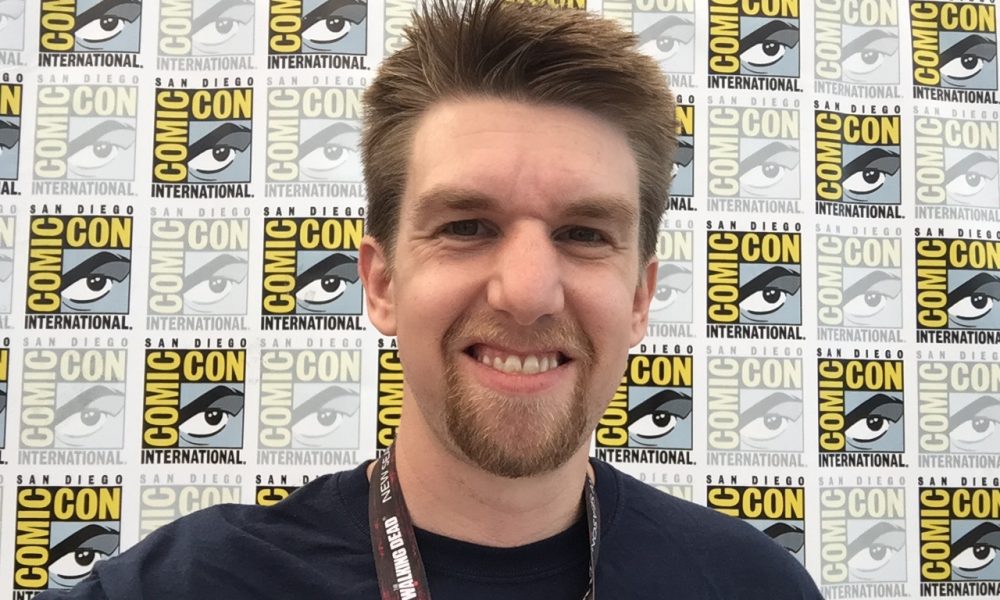 Today we'd like to introduce you to Devlin Wilder.
Devlin, let's start with your story. We'd love to hear how you got started and how the journey has been so far.
I grew up in a chokingly-conservative small town lined with churches and bars where I was consistently reminded from a young age that I was too dorky to function. School was never much fun because my imagination was barricaded by the invisible straps holding me to my wooden desk while being fed endless years of information I could have received much better being out in the world. Meanwhile, I often drove the teachers insane attempting to make myself heard. Seeking refuge from being teased, bullied, and tormented in school as well as from my parents always at each other's throats, I practiced as much escapism my allowance would provide living at the local movie theater and consuming as much pop culture as humanly possible. I would watch everything, even the stuff I didn't think was that great because I enjoyed living vicariously through the adventures of the characters hoping that someday I would get to live as one of those characters and to have a life on screen.
My salvation began on the stage where I did every kind of production I could from playing Jonathan Harker in Bram Stoker's Dracula at the community theatre to playing Jesus in Godspell in High School. Then in 2005, I got my first supporting role in a feature film and never looked back propelling myself toward film and television. I got involved in every set I could make it to of any kind no matter the budget. Sometimes that was certainly to my detriment but most of the time, it was the greatest experience I'd ever had for every new set I was on. At some point, I was even given the nickname "The Kevin Bacon of St. Louis" for all the productions I ended up being a part of. I even drove all the way to Chicago to do background a number of times because I was so hungry to work on set. One of those adventures was working three days on The Dark Knight as a party guest during the scene where Joker comes in looking for Harvey Dent and throws Rachel out of the window. (You know the one.) Not only did I get to witness Heath Ledger's crowning performance and see him portray one of the greatest characters ever put to screen, but I got to be on set for a multi-million-dollar production while observing Christian Bale, Maggie Gyllenhaal, Aaron Eckhart, Michael Caine, and the unbelievably-talented Christopher Nolan at the helm who I am still overjoyed I got to see hold up a monitor he held around his neck Flavor Flav-style because he didn't want to go back and forth to video village.
Over my eight years here in LA, I've done more than I ever thought possible having worked as an actor, host, comedian, and voiceover artist on productions with NBC, CBS, HBO, Netflix, the Try Guys and was recently featured in the NY Times with my hero "Weird Al" Yankovic. In 2015, I was asked to co-host an entertainment podcast at UBN which brought me into the world of podcasts and provided me an outlet to host, book talent, and also as a writer for which I wrote a number of segments used on the show. In 2017, to further provide myself with as many creative outlets as possible and to allow me to have full control of my own programming, I started my own podcast called Faux Real (formerly Friend or Faux) under my brand new production banner Wilder Entertainment.
We're always bombarded by how great it is to pursue your passion, etc – but we've spoken with enough people to know that it's not always easy. Overall, would you say things have been easy for you?
The constant quicksand of depression chased me throughout my life. And although I have always been incredibly creative, I was not able to turn that into dollar signs until much later., It took many unfathomably-distressing years before I was able to officially move to Los Angeles. I finally made it out here in 2003 and attended the Academy of Dramatic Arts in Hollywood. I lived in a studio in Panorama City with no refrigerator and slept on my futon mattress (I didn't have the frame because it wouldn't fit in my car) on the floor which was crawling with cockroaches which, on more than one occasion, woke me up by crawling across my face. I had an old, busted tower computer that barely functioned which I would use to look up plays and monologues for my classes. The second or third night I was there, my car was broken into because it was parked on the street and I couldn't afford the extra to park it inside the lot. They stole the stereo I just had installed but much worse, stole my freaking dice bag from the console that not only had the luckiest D20 that ever existed but was my very first set of dice ever that I also happened to purchase at a Star Trek convention. Yeah…I'm THAT level of nerd.
So I had the spend the next month driving around LA with a bag taped over my driver's side window hole. That was super fun. I found out about six weeks into classes that all of the many loans I had taken out and the arts grant I had been given did not even come close to paying for tuition. Due to a million reasons leading to my lack of money including making completely crap wages as an usher at the local AMC, Craigslist really not really existing, and no one telling me about Central Casting or that background work was even an option, I had to go back home with my tail between my legs. It would then take another nine insane years of intense and unforgiving depression, which included five semesters of a degree I knew I would never need at a university I had to choose because the only loans I could get would never be enough to pay for me to go to Washington University for a film degree, for me to finally be able to make the move back.
On Feb 29, 2012, I finally extracted myself from the choke hold of small-town IL and made the move back to LA. My first year, I moved over thirty times. I believe it was that many. Honestly, I lost count at some point. My transition to the big city started out staying with a temperamental horror actress and her four – yes four – black cats in a studio apartment in which we lived on the floor and slept on beanbags. When she decided she was going to be my manager giving me unsolicited advice on my every move, I had to get out of there. But I had nowhere to go. thus began a long train of couch surfing, subletting, and space hopping while I made as much cash as I could doing audience work and background. (note: AirBnB did not yet exist) Two separate times, I stayed for a little over a month in two different apartments run by the same drug dealers. Both apartments had bunkbuds everywhere to which I would have to step over people when I got out of bed. The first one had an actual mountain of trash in the kitchen that had a constant circle of flies as though our living space was inhabited by Pigpen of the Peanuts gang. During the Summer of 2014, while doing audience for "The Late Late Show with Craig Ferguson," I met a guy named Ed who helped me scour Craigslist and other online ads until I found a private room in a house in K-Town. I stayed there for two years until moving to a very nice apartment in Hollywood during which I attended the Los Angeles Film School.
Cut to June of 2019 after going in and out of being homeless, having a ton of incredible successes and terrible failures, and working every day to make sure I can make it to the next, I moved in with two good friends who are now my roommates in a great apartment in North Hollywood. It's been one helluva ride since that leap day in 2012 but I just celebrated my eight years anniversary this past February where I now and forever call my home. I am incredibly thankful to all those many people that have helped me to stay and made it possible for me to keep living my dream.
We'd love to hear more about your business.
Wilder Entertainment is a production company with soul purpose providing the eyes, ears, and consciousness of the world with the most spectacular entertainment in pop culture, nerd culture, and culture! The flagship program is the comedy podcast Faux Real on which I've had the incredible pleasure of speaking with an array of actors, comedians, musicians, relationship experts, scientific minds, and engaging personalities including comedian Erik Griffin (Workaholics), actress and fellow podcaster Janet Varney (You're The Worst), musical artist Nova Miller (Yellow), rocker Tiffany (I Think We're Alone Now), author Caroline Kepnes (YOU series on Netflix), comedian Jackie Kashian (Conan), and most recently actress Sasha Neboga who's currently on the Quibi series "Dummy" alongside Anna Kendrick.
Besides Faux Real, Wilder Entertainment is building a full podcast network which will be launching two new podcasts this year along with streaming projects and other original programming which will be dropping very soon!
What sets Wilder Entertainment and Faux Real apart from all the other production companies and podcasts out there is that we crash through limits like the Kool-Aid man through a thick wall. Our imagination is unbridled and our passion is unheralded. Much like Fantasia, we have no boundaries. We are limitless.
Faux Real can be heard across all major podcast platforms including Apple Podcasts, iHeartRadio, Spotify, Luminary, and the Laughable comedy app. Follow the show across social media @FauxRealPod
What were you like growing up?
I was an exuberant, witty nerd always quick with a pun and to put a smile on someone's face just like today.
Contact Info:
Suggest a story: VoyageLA is built on recommendations from the community; it's how we uncover hidden gems, so if you or someone you know deserves recognition please let us know here.