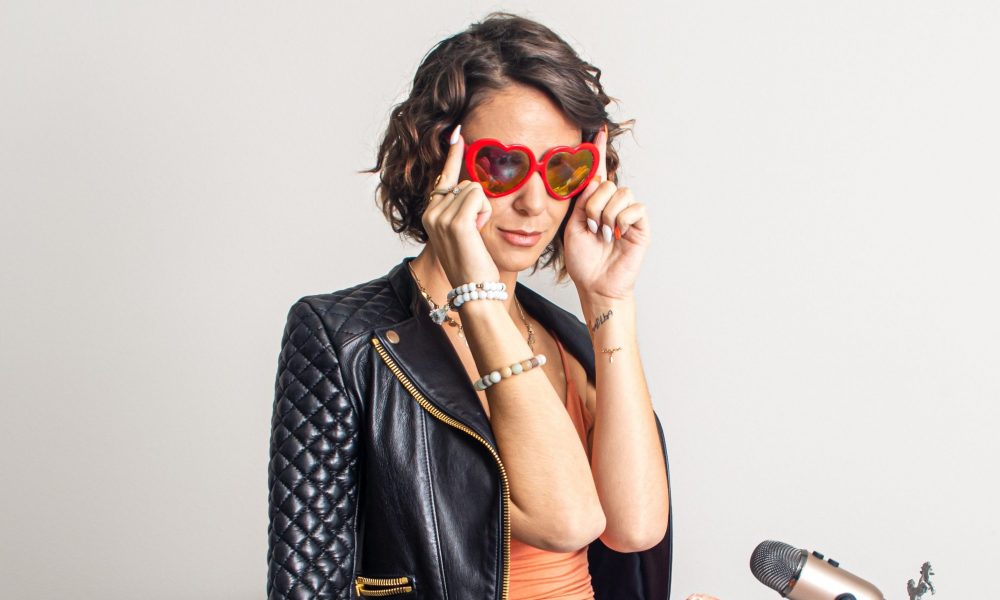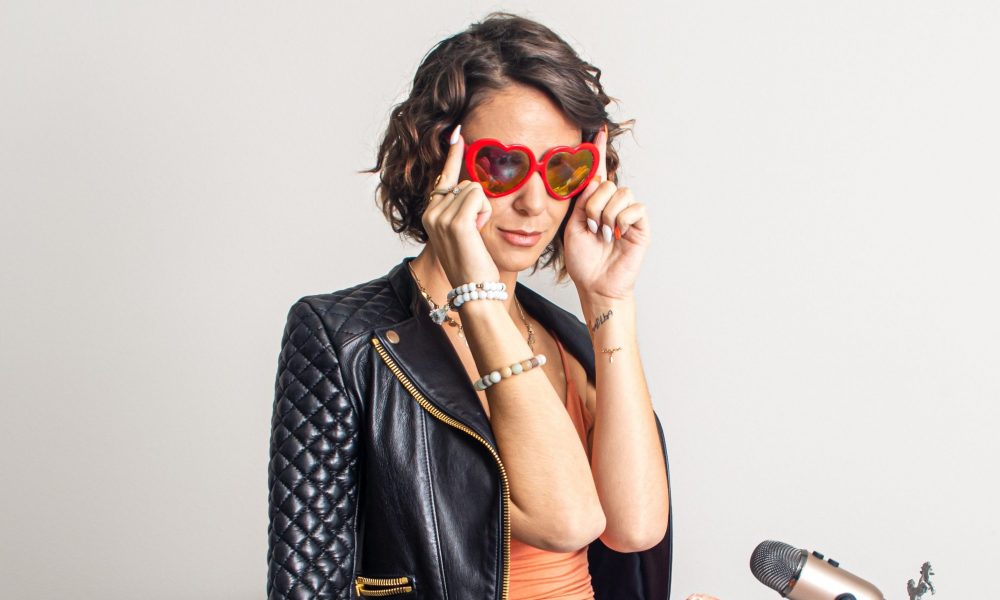 Today we'd like to introduce you to Colleen Gallagher.
Hi Colleen, thanks for joining us today. We'd love for you to start by introducing yourself.
I grew up in a family with two lawyers and I was the only child. I was always very colorful and had a wild imagination. However, I never talked about the imagination I had after a certain age because I was always made fun of. Well, because I stopped speaking up about how I perceived the world and my reality, thyroid cancer ended up manifesting within my body at age 14. The thyroid is in the throat, confirming my belief that since I was not speaking up about how I perceived the world, the body had this reaction. I needed two surgeries. It was my right thyroid that needed to be removed. I was told I would be on medication for the rest of my life and when I wanted to have children, it would be challenging. As I share in my third book An Uncompromised Life, I overcame both of these long-term diagnoses. At age 14, you do not understand cognitively what this means for your life, yet it is imprinted into you that something is wrong with you.
There were two moments that happened in my life that forever changed everything. One was I was playing with a little girl in the waiting room and her dad comes out of the office and screams at the mom, "The only reason we cannot pay for our daughter's treatment is because you are a stay-at-home Mom." I was in shock as I didn't grow up with money issues, so I never knew this was a possibility. However, this imprinted in me that I would always make sure I had more than enough money to pay for everything I wanted and that my relationships and health would never suffer because of money. Two, there was an older man in his fifties and the look in his eyes of having cancer was like despair, it's almost as if he lived a life that he was happy to pass away from this world. And at that moment, I didn't have this understanding of language, however I knew in my heart that "death wasn't the greatest fear in this life. The greatest fear was to live a life where death unexpectedly comes upon you and you never went for your dreams."
From these two experiences, my life was altered in many ways because it gave me the courage to always act on following my dreams and making them happen. At age 23, I left my six-figure corporate job and I moved across the world to New Zealand. I made a commitment to do yoga and meditation four hours a day, and that is when all these memories revealed themselves and I began to see that every moment was aligning me to my dreams. That every single story, memory, and experience from my past brought me to my mission of wanting to prove to myself and the world that when you live a life you love everything will always work out better than you imagined. From that eight months in New Zealand, I birthed Colleen Gallagher International where I became a lifestyle brand empowering people to overcome trauma, create a life they love, and impact others with their purpose.
Can you talk to us a bit about the challenges and lessons you've learned along the way. Looking back would you say it's been easy or smooth in retrospect?
It has not been an easy road. In many ways, I was bullied in school, and I felt like I never fit in. I had people say mean things to me then they would apologize five seconds later. I had boys make fun of me saying I was ugly from the scar on my neck with cancer. My second year in business, I went $100k in debt and got out of it the same year. Even though I've written books, I am dyslexic and have ADHA. I overcame my life-long cancer diagnosis. I suffered deep heartbreaks that broke the Soul open. However, every single struggle was part of my story. Every single heartbreak was something I prayed for. What I mean by this is I was always a dreamer, I always wanted to impact people, live this fairytale grand lifestyle. To do that, I needed traumatic stories to occur within my life so I could share them, be relatable and create deep meaningful connections with people instantly. The Universe gave me great trauma and suffering in this life so that no matter who I met, what walk of life they come through I could relate and share I've experienced what you have as well. From this perspective, my life wasn't so much suffering as it was always an alignment and artist experiencing happening through me so my dreams could manifest into the physical reality around me.
Appreciate you sharing that. What should we know about Colleen Gallagher International?
Colleen Gallagher International represents real-life magic. CGI activates, educates and empowers the everyday person to see they can create a fairy tale life by simply being them. The organization represents a movement that love is transforming this world, and you can be part of the world's transformation by going through your own transformation.
I offer products, online courses, podcasts, videos, blogs, services that guide people to fall in love with life. I do this through a few different lenses of empowering people to learn digital marketing to start or grow their business. I share how to begin creating a life you love through practices of new age spirituality. I go into the mindset of working around money to shift your paradigm and relationship with money being required for your passion and purpose project, money isn't something you need to wait years to save to finally do what you love. I go deep into interpersonal relationships from a business and a personal standpoint. Lastly, I do this by beginning to empower people to understand self-healing and wellness. However, why people come to me is so they can create a life they love. I know how to empower people to receive clarity on how to create a life they love better than anyone I know.
What sets me apart from others is my diverse background traveling to 42 countries, living in 5 countries, beginning an academic with my BA, MS, and receiving my Ph.D., all my knowledge with digital marketing, and the new-age spirituality. I really am a holistic lifestyle brand that is unique because I can touch on so many topics from one life experience. I've created so far and empowered hundreds of clients to achieve results through the teachings I offer as well.
I am most proud of my brand when we see the sparkle in someone's eyes that their dreams and fairytale life is becoming a reality. Their purpose is to become a lifestyle career where they impact others and make money.
If you're ready to live a life beyond your wildest dreams, one of real-life magic and miracles just say yes to the first product, service, blog, or podcast episode I offer that calls to you, it will forever transform your life in ways you never knew was possible. There is a reason you have found this, your Soul, your purpose, your healing, the life you always imagined for yourself is real and it is possible, you just get to act and finally say yes to you. As anything, I offer into the world will create an amazing result for you.
What was your favorite childhood memory?
My favorite childhood memory was being at the park down the street with my dad practicing my layups for basketball. Another simple one that comes to mind was with my mom, sitting on our back porch. The sun was beaming on us and we were talking about her college experience. My favorite experience as a family is when we would drive to Northern Michigan every year once a year to Camp Michigania as we'd see the trees, we'd talk and laugh.
Contact Info:

Image Credits
Colleen Gallagher International
Suggest a Story:
 VoyageLA is built on recommendations from the community; it's how we uncover hidden gems, so if you or someone you know deserves recognition please let us know 
here.