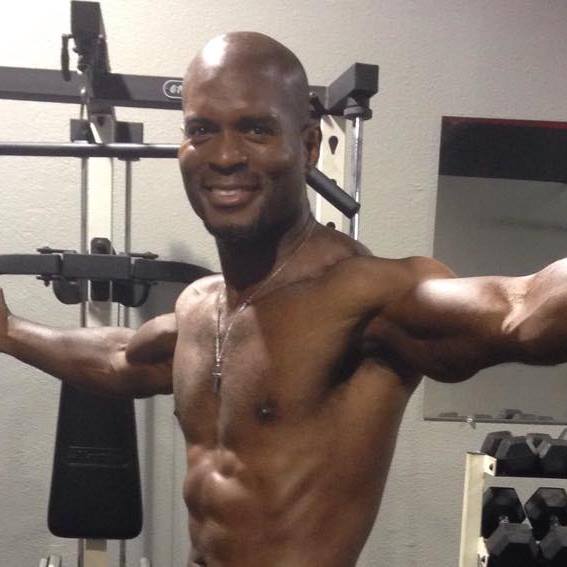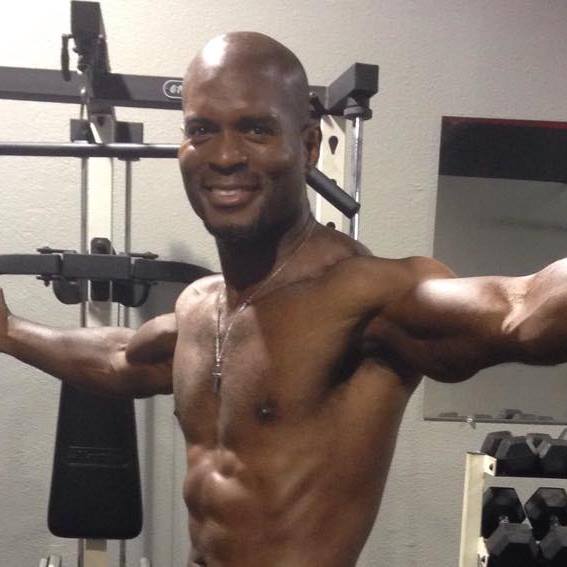 Today we'd like to introduce you to Cleon Joseph.
Cleon, let's start with your story. We'd love to hear how you got started and how the journey has been so far.
I am the son of an entrepreneur, Milton Joseph, who started off working as a postal worker but grew tired of the 9 to 5 and decided to run his own ship. He, along with the support of my mother Margie, became a successful "jack of all trades". He ran a grocery store, Laundromat, a construction business, a real estate investing firm and even a restaurant. I watched him make millions and eventually lose everything in the economic down turn of the 90s. He bounced back humbly, but that time was tough for us. Although I knew entrepreneurship was in my blood and I knew he wanted that for me too; I was so afraid of failure from watching what happened to him. When our family restaurant shut down, I panicked and settled for an excellent career in Law Enforcement.
In my fifth year as an officer, I was assigned to our Department's physical training and self-defense unit. A friend in the unit recommended me due to my athleticism and martial arts background. As years past, I grew tired of the lack of creativity and resistance to the changing fitness trends. I was eventually shunned for being too much of an "out of the box" thinker. The second I realized there would be no more growth at the time, my entrepreneur spirit kicked in. To stay motivated at work, I would tell myself if they were not ready the world would be.
During that transformational period from the early 90's of my dad business troubles to the time I was in the self-defense unit in the early to mid-2000s. I became a fitness fanatic and developed a deeper desire for fitness after competing in an all-natural body building show in the early 90's. In the late 90's, I discovered no holds barred training and had to make major physical adjustments to adapt to that style of training. The transition from bodybuilding to Mixed Martial Arts birthed the concept of Functional Fitness.
As an amateur and recreational body builder, I looked incredible. I had muscles everywhere and weighed 230 pounds. I thought I was Superman. I took a few of the popular supplements of day (creatine and ephedra), ignoring the doctor's reports that it would mess up my kidneys and heart. In my mind, at the time, I thought I was unbreakable.
My desire to be "huge" came from being a nerd in my youth; I discovered the sole reason why I took this road was to mask my insecurities about myself. The reality of my physical state hit when I took a "no holds barred" fighting class for the first time in 1997. I thought I was going to muscle my way through everyone like The Hulk. I sparred against a Judo expert who looked like he lived on donuts. Within 30-seconds of sparring, I was exhausted and defeated. At that moment, I realized that even though I had big muscles, my size and weight worked against me. I was completely helpless. All the muscle gains I made for the sake of vanity were useless in combat. I tried boxing and learned the same lesson; I knew something had to change. My muscles were useless and I was no different than an out of shape person. I dove into MMA. I even thought about being an MMA fighter but with two young kid at home, my wife was not happy with that option.
Through the workout methods of grappling, kickboxing, boxing and functional training, I discovered a new me. I lost 30-pounds of unneeded muscle mass. I was more flexible, I could move quicker when needed, my walk was smoother and I could run for miles at a time. Overall, I felt amazing and extremely sexy and confident in the real me. The old standard weight training routines became a minor auxiliary function to compliment my newly discovered functional training. It was important to know that if I had to protect myself or family I could. I realized that functional training is more than just exercising for a moment in a day. It's about simply getting in and out of your seat without pain, walking up a flight of stairs without breathing hard or simply being able to engage in all that life has to offer. Functional fitness became my journey and that was when I had an epiphany to turn my passion into my business. Plus, my wife got tired of me working out with people for free.
I believe that fitness is a journey and like every obstacle in life, humans go through stages of behavior including: pre-contemplation, contemplation, preparation action and maintenance to achieve a zest for living.
I started my business training a few co-workers, on the fly. I refusing to work under a corporate gym due to its restraints on creativity, especially while working Law Enforcement; my first year I traveled to train clients. I obtained my first fitness certification through International Fitness Professionals (IFPA). In 2003, a fitness mentor led me to a gym facility in El Segundo called R1 Training Center. I eventual rented space there to conduct my business. While there I gained a vast amount of knowledge training clients, learning from other independent trainers, while sparring and exercising with pro MMA fighters. I obtained my second certification with American Fitness Aerobic Association (AFAA) and then a third from the National Academy of Sports Medicine (NASM). Through NASM I specialize in personal training, corrective exercise, performance enhancement, MMA fitness, senior citizen and youth training and nutrition.
Due to rapid growth in clientele, in 2007, I ended up opening my own facility in the City of Lawndale. The continued demand for my services led me to rent larger spaces within in the same complex. My brand continues to blossom to this day, with the support of my wife, Eva, daughters Cheyenne and Zaire, k-9 daughter Delighla, all while still proudly serving my community as a Law Enforcement officer in Los Angeles for over 20-years.
Although I did not follow the same career path as my father, his spirit inspired me for my own passion in the fitness industry. I feel I honor his spirit by doing so. By the way, he was a fitness nut in his youth also.
Today, I have a very solid brand in the South Bay, especially for a mom and pop type studio. I have established business relationships with local popular radio stations like, Radio Free 102.3 KJLH FM. The relationship with the station led to joint ventures on charity celebrity fitness events. I even gained the trust of the popular DJ's and executives in the station as clients like Adai Lamar from the Steve Harvey Morning Show and 3x NAACP Award winner Tammi Mac. I have been featured as a frequent fitness celebrity guest on local news segments and a headliner and panelist for fitness conventions. I have partnered with non-profits like The American Heart Association, The American Diabetes Association, The Center for Lupus Care and continue to work with Special Needs Network, a non-profit that helps families with autism, founded by celebrity attorney and TV analyst Areva Martin.
I even filmed and produce a fitness television pilot, called Battle of the Bulge L.A., focusing only community efforts in fitness education.
This is a 15-year work of art that I crafted and there is definitely more to come with CJ's Functional Fitness.
Overall, has it been relatively smooth? If not, what were some of the struggles along the way?
It was difficult getting started. I became frustrated working the 9 to 5 and getting paid bi weekly to have someone else takes credit for your work. I hated having someone telling me what to do though proud to work hard and make an honest wage. As a fitness and self-defense trainer for my law enforcement agency, it was rewarding help in-service officers and cadets get in shape, but there was limitation on creativity, you had to follow what was in the lesson plan no matter how outdated it was. Starting a business allowed me that creativity and kept me from burnout on the job.
It starts with your certifications. Without a recognized certification, you will not get the clientele. Clients will deal with an unlicensed trainer for a short time. People want to know you put in the work, studying for all of my certifications was grueling but it was so worth it.
The next step is I had to lose your fear of self-marketing and promote myself. You have to invest money in yourself. Obtaining the proper licensing, trademarks and insurance was tedious but it has to be done. This was very taxing on my household for a couple of years while waiting for the business to flourish.
Your true friends will support you when you start on your dreams, but your enemies who you thought were friends will reveal themselves also. It hurt to have to cut friends who were in my thoughts to be business affiliates. Everyone cannot go with you.
I had to be very disciplined and not give up in a downed economy. Most of your family and friends will support you, but some will not take your dream seriously. I refused to take a loan from anyone. I took a chance in a downed market and purchased billboards, radio spot and newspaper adds. They were desperate and cheap at the time. I took a calculated risk, gambling that people may not come because a fitness coach is not in their budget, but as the economy turned around, everyone knew where to go for training, because I put myself out there. It was great when my strategies worked, but when they didn't, it hurt me financially. Overall, the chance I took paid off.
I also had to get used to people telling you "no". "No" to a driven person like me means not yet. You have to be persistent to obtain your vision. Many times, I was told I could not lease a building space even with ample finances and excellent credit. That was a tough period and a hard dose of reality. I stayed diligent and eventually landed a space.
If you decide to run a legitimate gym facility, you have to jump through the hoops in the beginning. There will be struggles in your way to make you stronger. Embrace it. I'm proud of how I got here and I cannot wait to see where it is headed. It truly is an endless journey.
The constant hurdle is balancing my day job because I don't plan on retiring for a few years. Continuing to manage my job, business and family is a delicate juggling act; but has always worked out. I have complete faith that God gave me this gift, so I do not worry how the wind blows. Jagged roads and tough obstacles make you stronger. You learn nothing from smooth sailing; that is meant for after the battle.
Please tell us about CJ's Functional Fitness.
My company, CJ's Functional Fitness, specializes in functional training. We are about maximizing one's individual physical potential. We promote natural range of motion, flexibility, core strength, conditioning, agility and power.
My training methods are unpredictable, constantly keeping the body in stimulated for constant improvement. I call it Muscle Confusion. We keep our clients from plateauing because no workout is ever the same. We also specialize in performance enhancement and corrective exercise. My boot camps are extremely popular because all levels of fitness can train and benefit. The intensity of the classes meets everyone where they are so no one is left behind.
Whether individual or group class, we work with people at their level to motivate them to wellness. From the senior citizen, Special Needs, weekend warriors, youth or advanced athlete's functional fitness is for everyone.
I am most proud of my company's community work. I created a program called, Battle of the Bulge Los Angeles (BOBLA), formerly called The Fitness Syndicate vs. Obesity. This annual program was developed in 2010 to provide 8 to 12-weeks of free training for selected individuals who either cannot afford a personal trainer or are in dire need of a fitness makeover. I was able to bring together other elite trainers in Los Angeles to volunteer their time to help. Due to the popularity of the program Radio and TV stations, 102.3 KJLH and KTLA Channel 5 helped to promote it. I was also able to garner partnerships with The American Heart Association. I was even able to film the journey in hopes of a future television documentary pilot. Most of the people selected over the years returned to provide their testimony as to how their lives were saved in this program.
By giving back in this magnitude it propelled me to also work with the American Diabetes Association, Black and Beauty Organization and Special Needs Network and opened the door to motivational wellness seminars all over Los Angeles. I've also been featured KTLA Channel 5 and KCBS/ KCal 9 news. Outside of the gratitude of watching lives change before our eyes, I am extremely proud that my wife and kids help me with my business. They are truly the stars in my eyes. They give my company that "mom and pop" family atmosphere where people from all walks of life can feel welcomed.
I am also proud of the relationship I have with the independent trainers in my gym. We are like family. I am a supporter of independence and don't mind helping other fitness entrepreneurs make their mark in the fitness world, but you they better be good if they want to work out of my studio. I have zero time for unprofessional, unqualified and uncertified trainers.
I'm not afraid to have excellence around me, it helps me continue to grow.
What sets our training methods apart is that our slogan coincides with it; "You don't have to be a fighter to feel like one! So, let's train!" Simply put I want people to feel like fighters in all aspects of life, beyond a cage or a squared circle. You can feel like a fighter at work, home or just in the zest for overall living. We also focus on the spiritual aspect of wellness and life fitness. We believe there is a direct spiritual and physical relationship to wellness. It comes naturally.
If you had to go back in time and start over, would you have done anything differently?
I'm believer that everything happens for a reason. I would to be where I'm at now if it were not for the past, but to entertain the question I'll answer it.
If I could start over, I would have studied my father's comeback and not his setback. I metaphorically closed my eyes during the fall and developed a fear of success and failure, because I did not open my eyes to watch him pull himself through it. I would not have developed that fear. If I had done that maybe I would be more successful at 30 as opposed to 44-year of age. I almost missed the greatest lesson of a lifetime. It does not matter now because I feel 20 anyway. While taking care of him before he passed in 2015, I was able to get some of those nuggets of wisdom. So I'm good now.
I would have seen my destiny sooner. I also would have obtained the harder certifications sooner. The sooner you challenge yourself the sooner you will grow.
I would have recognized early that when you are employed by someone the credit never goes to you as it should, you are a number. You produce because you are a good person, but let's face it the goal is to keep food on the table and not be replaceable. There is honor in that, but I'm just being honest.
Sometimes I think I should have had couple of pro MMA fights for name recognition, behind my business concept, but the people I've worked with and help train counter that logic. I am a fitness guru.
The second I recognized I had the talent to be a fitness guru, I should have jumped on it. There was a block of time where I had the freedom to dive in when I was unemployed for a year in 1995, but I was freaking out. I was at the gym three times a day to escape depression from not working and giving free advice all day long. Again, that is hindsight and pointless at this time unless, what I'm answering is helping someone who is currently experiencing fear of failure or success.
As far as technology, I should have jumped on social media at its conception. I realized in recent years how powerful of a tool it is and how it continues to help my business now.
Overall, I take extreme pride in my journey thus far.
Pricing:
Private Training averages $50 and $65 per hour depending on number of sessions
Circuit Boot Camp Tuesday's and Thursday nights at 7 pm are only $75 a mo.
Boxing Boot Camp is Saturday's at 8 a.m. also $75 per month
All Bootcamp classes it is only $125 per month
1 Hour CJ's Motivational Wellness Presentations for any organization $450.00
Contact Info:
Address: CJ's Functional Fitness
15703 Condon Avenue C3
Lawndale, CA 90260
Website: www.cjffla.com
Phone: 1.424.456.7306
Email: cj.functional@gmail.com

Image Credit:
1. Post Bootcamp class with CJ
2.Wife Eva, Daughters Cheyanne and Zaire
3.Breakout session with CJ at the KJLH Women's Health Forum
4.CJ keeping clients fired up during bootcamp
5. Clients Nancy and Christina hitting mitts
6. CJ running Battle of the Bulge L.A. Class
7. CJ's Boxing Boot Camp
8. CJ & Battle of the Bulge L.A. Training Team
9. Radio Host Adai Lamar, CJ and Eva with the BOBLA Contestants
Getting in touch: VoyageLA is built on recommendations from the community; it's how we uncover hidden gems, so if you know someone who deserves recognition please let us know here.