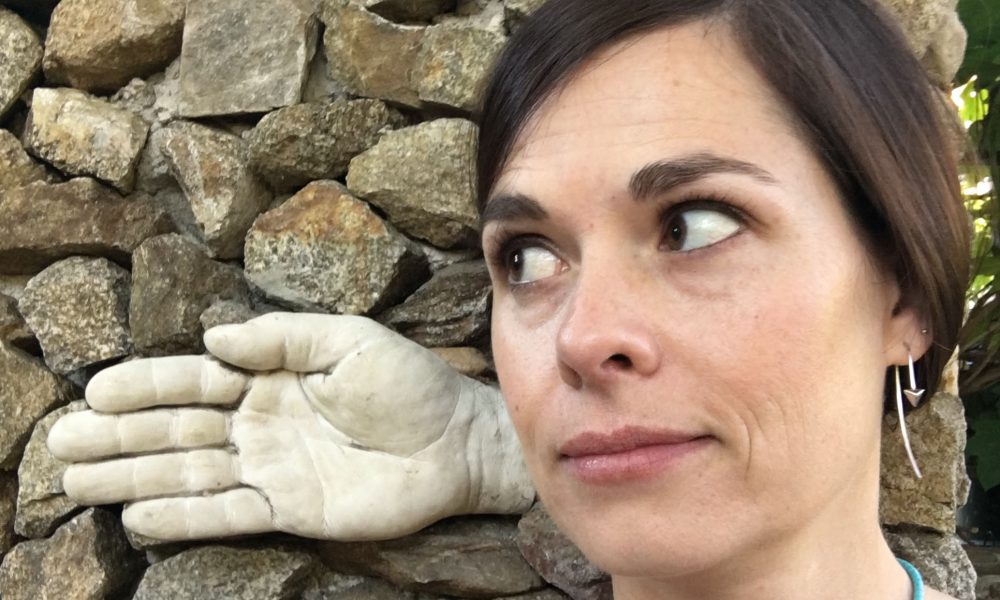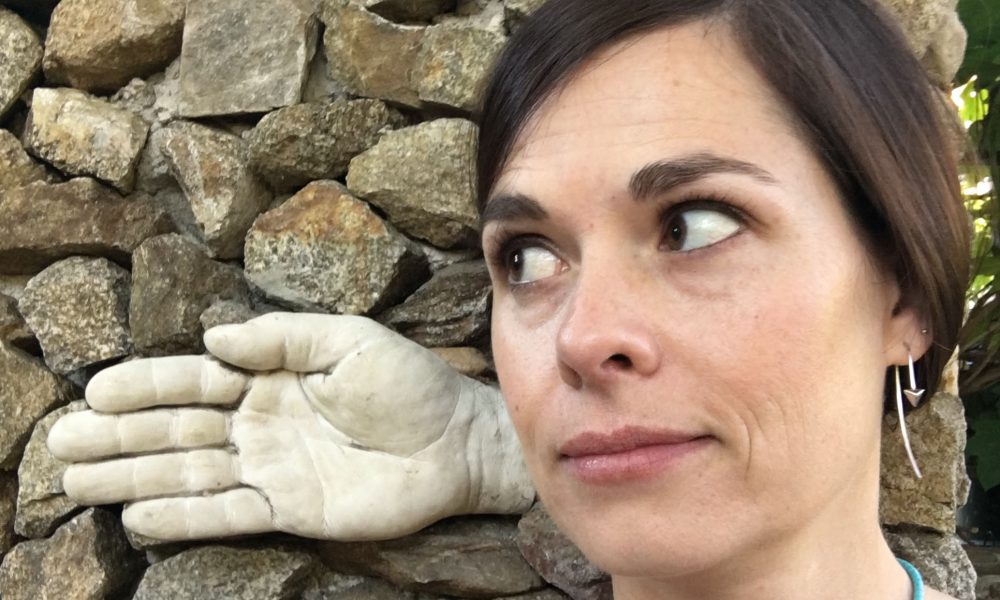 Today we'd like to introduce you to Brandy Ferner.
Brandy, can you briefly walk us through your story – how you started and how you got to where you are today.
I have always loved anything funny. When I was in elementary school, my best friend and I would play "Make Me Laugh," and come up with skits to try to get the other person to pee their pants. It worked on a few occasions. When my family got a fancy camcorder, making movies/sketch comedies was a favorite past time of mine. If you were a close friend of mine growing up, then you have been in at least one movie with me. My love of comedy never left me – I was voted "Most Humorous" of my graduating high school class. Along with laughing, I also loved writing. In sixth grade, I won a McCall's magazine writing contest that came with a $300 shopping spree to K-Mart. Damn right I bought a Caboodle with that cheddar.
Fast forward to after college, when I lived in Los Angeles and took a two-year intensive Meisner acting training, and then a few improv classes at Second City. I got a talent agent and quickly found out that for every "quirky girl next door" audition I went out for, there were about ten sexy ones waiting for me. My hopes of being on Saturday Night Live, or booking comedic parts were replaced with the stark reality that it would take lots of acting jobs I didn't want to do to get to the few that I did want to do. My heart was not in it enough to pay that hefty price, and with no guarantee. I didn't want to be a soap star, I wanted to play weird ass characters!
Some years later, I became a mother. That experience scrambled me, and also made me a better person. It still does both of those things to this day. I watched my identity change in one final push and found myself with no autonomy and a job that never ended. EVER. My husband and I had always been equals, both pursuing our dreams right next to each other. I thought of myself as an independent woman – a feminist even – until I became a mom and watched my husband go back to most of the parts of his old life (and alone bathroom time), while I cobbled this new me together, while also keeping my son alive. So, if I didn't have laughter to get me through, I would be driving my car into the ocean. (This isn't a cry for help, you can put down the crisis line number). As I navigated motherhood – eventually having two kids – I started writing honest pieces about my parenting experience and fell into blogging for Huffington Post and Mothering Magazine. Sometimes I wrote more soulful pieces about high-risk pregnancy and birth trauma (which was in line with my new found doula and childbirth educator work), but I always came back to the dark humor of things, like wanting to douse baby sleep books with gasoline and here, could someone hand me a match real quick?
Two years ago, this month, I got an idea for a novel that was based around a frazzled mom of two who finally decides to see a therapist, and because they witness something life-changing together outside of the therapy room, they become tight friends, and head to Vegas for a Thelma and Louise-style road trip. I so badly wanted to explore and write what moms would really do if they kept on driving (like we all joke about doing). Would they really cheat on their spouses? Would they do drugs? Would they just lay in bed and order room service and eat without people yelling at them? And what would happen if Snoop Dogg just happened to be on that road trip with them for about 45 minutes? THAT scene is my most favorite thing I've ever written.
I tried to let this idea go, telling myself that I can't write a book, Silly. That's what other people do. And I had a two-year-old at the time, and no babysitter. But the idea wouldn't let me sleep at night. I thought about it non-stop. And ideas kept popping into my head. I would write them down in my phone, the list of scenes/jokes/heavy moments of motherhood kept getting longer and longer, until I had no choice but to just write the damn thing so it would let me be. I hired the first babysitter my daughter ever had and holed up in one of the kid's rooms and wrote this novel. It was therapy for me to write it out and to see my lowest moments on the page, or have the main character asking the same burning question I had, "Is it supposed to feel this hard?" and then try to answer it from another character's POV. Some of the stuff I wrote made me actually LOL. And cry. I remember writing two scenes in which I was sobbing at my computer.
What was happening to these characters was so heart-wrenching. They started to become real to me. The whole thing fleshed itself out and at the end of the six months, it felt like I had a real thing with real heart and some decent comedy. It felt like this book was written through me, at times, because it flowed from the day I started to the day I stopped. I am terrified that that will never happen for me again with writing, BTW. But I had lived all this "material," and there it was, waiting for me to make some sense of it and share it with other struggling moms who might appreciate its truth.
About six months ago, after the support of some of my awesome first-round readers who helped give me the confidence to move forward with it ("Brandy, I have ten friends who must read this right now, GET THIS PUBLISHED!!"), I landed a literary agent who saw potential in my book. The manuscript is currently out to a handful of publishers who will hopefully consider it for publication.
After spending a year working on a large writing piece that became a piece of me, it was just over. I felt naked. And bored (intellectually).
It's the strangest feeling to create this great thing and then not get to show it to the world. It sometimes feels like it didn't happen.
Somewhere in all of this, a close friend of mine who read my manuscript suggested I do a funny FB page or videos or something. I loathe anything forced, and I was hesitant because I thought people would think I was trying to sell them something, but I eventually caved because I kept coming up with comedic parenting things that were making me laugh, and well, I couldn't put them in the book. It was done. And that's how Adult Conversation Parenting was born. I love the name because after ten years of parenting, adult conversation is one of the things I crave the most. I still don't even really know what the whole thing is. Right now, it's my blog and Facebook page, but there are also videos I've made (skits, like back when I was a kid!), memes, rants, pictures. It's my outlet for coping with the unfathomable things about parenting, while also providing space for my writing and comedic side. In a way, it's a lovely distraction for me while I see about getting this book published.
This summer, I had a video go viral where I'm embarrassing my son by singing Moana songs at him while we're in Maui. It was a last-minute idea and it started as more for my own laughs than anything else. But then his reactions were so good that I knew other jerk parents like me would love it. And that pushed me from being no potatoes at all to small potatoes, out of nowhere. Just the other day, my son and I were hired to do a funny video for those MEL Science experiment kits. I felt like I was doing skits again, but with my kid!
Who knows where all this will lead. A published book is my dream. It's what started the whole thing. But as long as I keep getting ideas for things that make me laugh, I'm going to keep doing them.
Overall, has it been relatively smooth? If not, what were some of the struggles along the way?
I guess the answer is yes and no. Motherhood has not been smooth for me. And I still don't know if it's because the modern set-up of motherhood is riddled with pitfalls for anyone, or if it's partially my personality. I like alone time, I have lots of ideas that I actually pursue, I don't enjoy being yelled at daily. From the outside, I think my experience looks pretty smooth and most of the time my kids get the best of me, but my internal dialogue is an entirely different story. Ninety-nine percent of the time, what I want to say and what I actually say are two different things. And in my book, I finally got to say all those things I have been keeping in!
I have a lot of writer friends (and am even married to one) and I gather that the book-writing process was fairly easy for me. I honestly think there was something divine about it – some angel or muse who whispered in my ear and taught me how to write a book in the process. My husband who is not only a professional writer, but is a writing professor, helped me HUGELY. He really taught me how to write a book. He read every single page and I asked for no holds barred notes. I didn't care about my ego. I wanted this to be good enough to get published. When my husband liked a chapter, I knew I had done well.
If you want to see how strong your marriage is, write a book that mirrors your life and relationship and delves into the most challenging parts over the past ten years, and then ask your husband to read it and give you writing notes on it.
Adult Conversation Parenting – what should we know? What do you guys do best? What sets you apart from the competition?
One of the things I am most proud of is that I will always keep it real. I don't shy away from hard feelings, and I am willing to be honest and vulnerable if it helps other people to feel a little less alone.
There are lots of other parents out there doing a similar thing, for a variety of reasons. And there are few that are dark enough to make me genuinely laugh. I religiously follow/stalk the few that do. Light stuff is fine and I think it appeals to more people, but it's not what makes me tick. It needs to be a bit more dark and clever for me.
What is "success" or "successful" for you?
This question just gave me PTSD. I had a teacher in seventh grade who made us write a paper on "success" and he gave us no parameters.
In seventh grade, you have no idea what the hell "success" is or how to even go about defining it. Everyone flailed and failed. This same teacher used to put black paper over the clock and windows so we didn't get distracted.
And here I am, almost thirty years later and I still don't have a good answer for this. Granted, if I had a business that sold things, it would probably be more clear as profit would equal success, in some way. But for me right now, getting to express a part of my personality that wants to come through feels like a success. I have given so much of myself to my kids for so many years that getting to do something for me – even if it's as silly as making a video about singing to Bruno Mars in the car during my 10 minutes of alone time – feels like a win. To have not lost my humor through this motherhood thing, and to still have that childlike desire to laugh feels like a success. Clearly, my parameters for success have lowered significantly since having children.
Contact Info:
Getting in touch: VoyageLA is built on recommendations from the community; it's how we uncover hidden gems, so if you know someone who deserves recognition please let us know here.