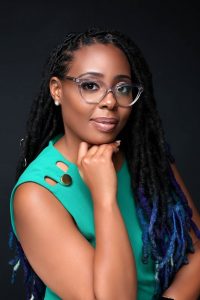 Today we'd like to introduce you to Chelesa Holden, MSW.
Hi Chelesa, thanks for joining us today. We'd love for you to start by introducing yourself.
I am the Founder, Owner, Chief Executive Officer, and Innovative Principal Consultant of Innovative Change Consulting Group, LLC. Let me first say that I am honored to have the opportunity to share my story, Our story with you all today!
I am originally from Hot Springs, Arkansas. I came to St. Louis, MO at the age of 12 years old. I have been in St. Louis ever since. I am a proud graduate from Pattonville Senior High School. Class of 2007! Go Pirates! #VilleMade
While I can provide you all with all my life experiences to how I started and how I got to where I am today, that would take a sometime, right. I am a proud full-time mother, entrepreneur, and business owner.
I would like to provide my educational background for context and because I truly believe that my academia experiences are what prepared me for where I am today. I have a Bachelor of Science in Criminal Justice and Criminology from the University of Missouri St. Louis, a Bachelor of Social Work from the University of Missouri St. Louis, and a master's in social work from The Brown School at Washington University in St. Louis.
Throughout my academic career, I worked a full-time job. While working a full-time job, as a requirement of graduating for my programs, I had to work internships and practicums. Internships and practicums allow students to gain practical experience through field education. The organizations where I completed my internship and practicum were organizations that allowed me to hone-in on my niche. I was able to identify my strengths and areas of improvement. I was also able to identify what I wanted to do career-wise and what I did not want to do. From these experiences, I learned that I thrive in spaces that allowed me to be innovative, critical-thinker, creative, all while making an impact through systemic change.
I would also like to say that I would not be where I am today without the support of my family and mentors. Without these individuals, I think, well I know; I would not have come this far and me founding the business Innovative Change Consulting Group, LLC will not exist.
Would you say it's been a smooth road, and if not what are some of the biggest challenges you've faced along the way?
My journey has not been a smooth road. I became a mom at the age of 16 years old. As a teen mother, my journey became challenging but unique. I would not change my journey if I had the opportunity to do it over again. My journey has made me the person who I am today!
Innovative Change Consulting Group, LLC was established in May of 2019. 80% of businesses fail within their first three years. This statistic always stays in my head as a reminder to why I started this journey as an entrepreneur and business owner. I knew starting a business, a consulting agency at that was not going to be easy. Especially being an African American woman. I did not come from a family who had experience in owning a business. I also did not come from a social-economic status that would position me to have access to financial resources. I was going into this entrepreneurial space with deficits. I did not let those deficits stop me from pursuing my goal of becoming a business owner.
My journey as an Entrepreneur and Business Owner has been a unique journey. This journey certainly did not happen overnight. Believe it or not, I did not become a full-time entrepreneur and business owner by choice. Yep, that is right. I became a full-time business owner after losing my job at the beginning for the global COVID19 pandemic.
When I established Innovative Change Consulting Group, LLC I was still working for another organization. I did not go into full-time entrepreneurship and a business owner because of the uncertainty of what was to come. I was complacent and comfortable with working for another organization, knowing that I would have a consistent paycheck, consistent work hours. In the beginning, I was a part-time entrepreneur and business owner. At the time, I was networking here and there, but nothing too much because I was still working full-time for another organization. As I mentioned earlier, it was not until I lost my full-time job and then I began working for Innovative Change Consulting Group, LLC full-time. I was scared during this time! I did not know how I was going to consistently bring in income through the business because the business was still new. The business was only a few months old, nine months old to be exact. I had to think quick and on my toes to find a method that would work and best position the company to begin generating revenue.
In my past positions, I would work on projects that required for me to put systems and structures in place for my department to function better and best serve its clients. I had to tell myself that you know what to do, so just do it. I put systems in structures in place so that when potential clients did want to connect with the company for services, that they could do so without any issues. I capitalized on the resources that I did have and utilized them to enhance the company. I was able to develop a more robust website for the company. I made sure that the company was also listed on various social media platforms (i.e., Google, Facebook, Better Business Bureau, etc.). One may think after putting all these systems and structures in place, it would lead to the company getting some attraction and or visibility, which then would lead to paying clients. That was not the case.
Even after having all of these in place, there were still challenges. While the company had a little visibility, the company was still struggling securing paying clients. I had a lot of networking that I had to do to start getting the company's name and brand in front of people. I networked with other business consultants. This allowed for others to learn more about the company and what the company had to offer. It also helped me secure some sub-contracting projects. After securing a few projects, word of mouth started to transcend, and the company started to generate potential clients and ultimately paying clients. So, the company is securing clients and generating revenue, that is excellent, right? Yes and no. It was good to see the company generate revenue, but it also became a challenge because again it was only me. I had to come to think of a game plan how to overcome our upcoming challenge/obstacle that we were facing. That was capacity. We needed to add more people innovative minds to the team at Innovative Change Consulting Group, LLC. I connected with the institutions that I attended for my bachelor's and master's degree to see how we could develop a partnership where students could gain experience in the field as an intern or practicum student. The institutions were elated to partner with Innovative Change Consulting Group, LLC. In a matter of just a few months, we gained our first graduate student. From what was immensely, one practicum student carried on to securing two more graduate students, then three more students. At this point, I was just in awe and amazed of how many students were then contacting and reaching out to us to have the opportunity to gain practical experience and put their skills into practice.
We added more innovators to the team at Innovative Change Consulting Group, LLC. We were thriving and securing more clients which in turn increased the company's revenue. As many know operating a business is challenging. Owning and operating a business becomes even more challenging when you do not have access to the financial resources that will keep your business sustainable. We had clients and they were paying clients. However, because we were still a small firm and a firm whose prime customers are organizations that depend on grants and fundraising and or organizations who were too also just starting out in the start-up phase. So, again we found ourselves faced with another obstacle/challenge, access to working capital. We still have a challenge with gaining access to working capital. Most of the funding resources for small businesses require for a business to at minimum generate $10,000 a month. Most small businesses that are not generating $10,000 a month, especially not in the consulting field. This is a challenge that we are still working to overcome. Being faced with this challenge, it has led the company to now be a member of the National Small Business Association Leadership Council. The NSBA Leadership Council allows Innovative Change Consulting Group to work with other national small business owners to advocate for new policies and change in current policies to better support small business owners. The NSBA Leadership Council's small-business members get the opportunity to meet with Congress, government administration, and the media.
Great, so let's talk business. Can you tell our readers more about what you do and what you think sets you apart from others?
Innovative Change Consulting Group, LLC is a hybrid business consulting agency headquartered in St. Louis, MO. We work with organizations both in-person and remotely. We strive to build and elevate organizations to become sustainable within their communities. Our agency takes pride in developing innovative, evidence-based practices to implement innovative solutions.
Our Mission is to connect with organizations to provide innovative, solution-focused, and sustainable services to elevate to the next level. Our Vision is to see organizations to become more socially and economically sustainable. Our Core Values are: Innovative, Trauma-Informed, Diversity, Inclusion & Belonging, Trustworthy Consulting, and Social Justice & Equity for All. WE live by our Motto is "Innovate to Elevate". Without innovation, we cannot elevate ourselves, our organizations, or our communities. It takes innovation to see positive and impactful change.
Innovative Change Consulting Group, LLC is a certified Woman Owned and Minority Owned Enterprise. We are a small team of diverse practitioners. Our team combined has over 20 years of professional experience. Being a small and diverse agency is what sets us apart from our competitors. Working with a boutique firm like us, we can bring innovation to your organization, organizations get the opportunity to work with experts, we are efficient, and we have specialized focus areas for the services we offer.
When it comes to looking at our brand, we are most proud of our consistency, community leadership, and thorough knowledge of our target audience. While we are proud of many other things that our brand stands for, these three speaks to the journey Innovative Change Consulting Group, LLC has endured since its birthing in 2019.
Our services are evidenced-based, innovative, and solutions-focused. We provide individualized services to all each one of our clients to ensure they are equipped to make a Social Impact for Social Change. We specialize in working with nonprofit organizations; however, we also provide services to entrepreneurs and small business owners. Some of the services that we provide but are not limited to our Board Development & Governance Training, Formation of Business, Strategic Planning, Evaluation of Programs and Services, One-On-One Coaching & Strategy Sessions, and more.
We recently launched our Innovative Change Collection. The Innovative Change Collection is Innovative Change Consulting Group, LLC's online shop. The online shop offers company branded clothing and accessories. The online shop will also offer business owners access to templates, guides, and manuals for purchase to elevate their organization to the next level.
We understand that not every organization is in the position to hire a consulting firm. If an organization is unable to hire our firm to work with us in a One-On-One and Individualized setting, all hope is not lost. We are currently in the process of building up Innovative Change Academy. Innovative Change Academy allows organizations the opportunity to learn and implement innovative strategies in a "Do It Yourself" (DIY) space. Innovative Change Academy will offer: E-Courses, Tool-Kits, Guides, Manuals, and Coaching. We recently launched our Master Grant Writing E-Course. The E-Course is valued at $697 but can be purchased for $297. It is now available for purchase. The course can be purchased at https://innovativechangeacademy.podia.com.
Innovative Change Consulting Group, LLC is partnered with several organizations. We are partnered with colleges and universities to provide both Bachelor-level and Master-level students field education placements through internships and practicums.
What were you like growing up?
I was born in a small town in Arkansas, which I am sure everyone has heard of and visited. I was born and raised in Hot Springs, Arkansas. Growing up, I was an active child. I loved sports, dance, and being a leader. Yes, I loved being a leader. I was very inquisitive as a child. I always wanted to know why things the way they were, why you had to do something a particular way, why things had to go through this process or that process. I asked a lot of questions as a child. I challenged a lot of things as a child.
I can remember growing up through elementary school, I always wanted to lead the class. I remember being the class leader in spelling. I was good at spelling, so good that my teacher allowed me to lead the weekly spelling tests. Looking back at that moment, this was my first leadership position and guiding and teaching others.
I came from a family who did not have a lot of money, but we were a family who had to work hard for what we wanted. We did just that! We knew that nothing was going to be given to us. I was raised on "To whom is given, much will be required" (Luke 12:48). This is a scripture of wisdom that I turned to everyday growing up and still to this day. We are held responsible for what we have. If we have been blessed with talents, wealth, knowledge, time, and the like, it is expected that we share those talents with others. We must share those attributes with others. As a kid, teenager, and adult; I shared everything I gained with others so that others could be in a better position, mentally, physically, and professionally.
Pricing:
$75 – 45 Minute Consultation
$125 – One Hour Innovative Strategy Session
$250 – Two Hour Innovative Strategy Session
$150 – Hourly Service Rate
Contact Info: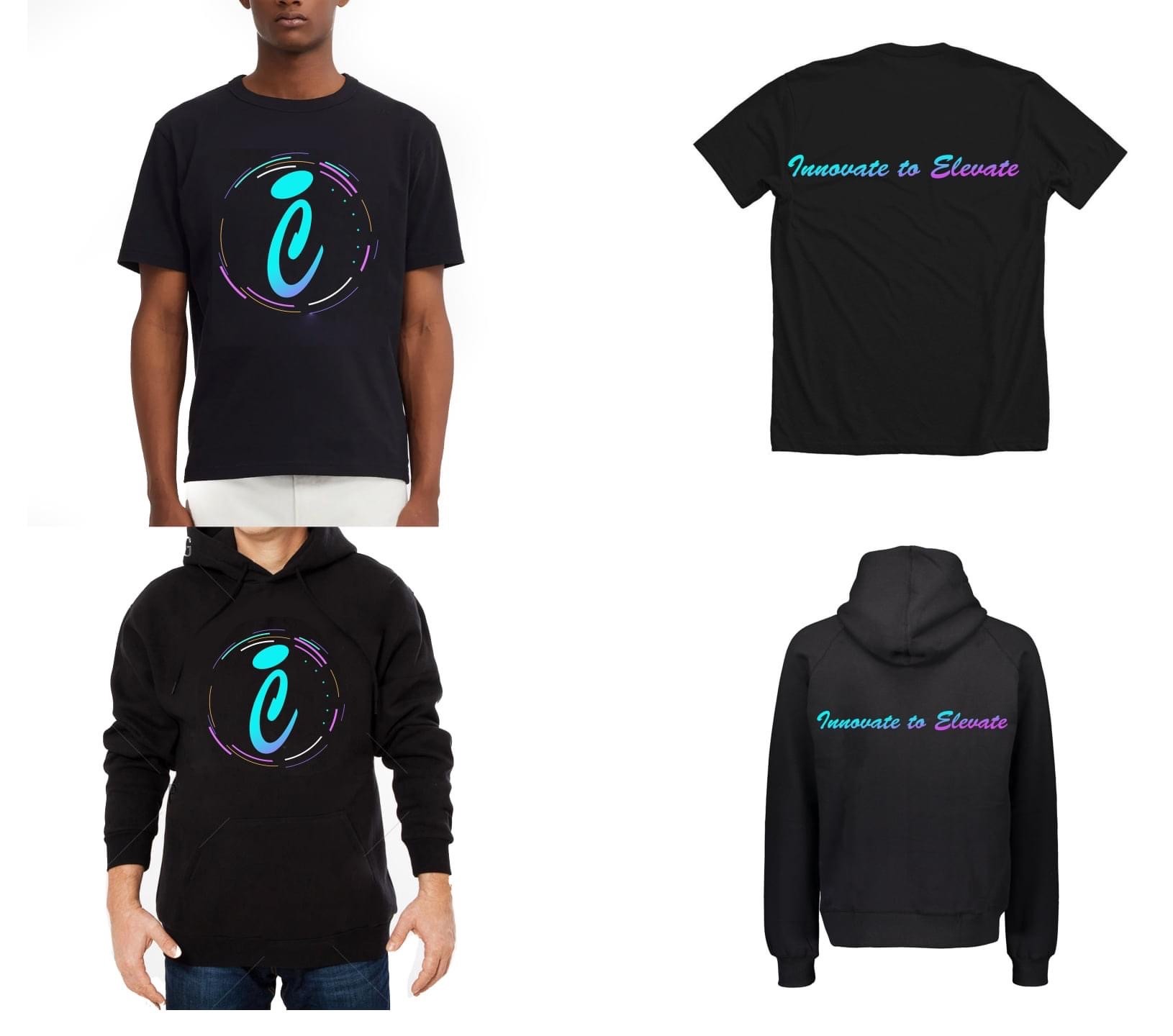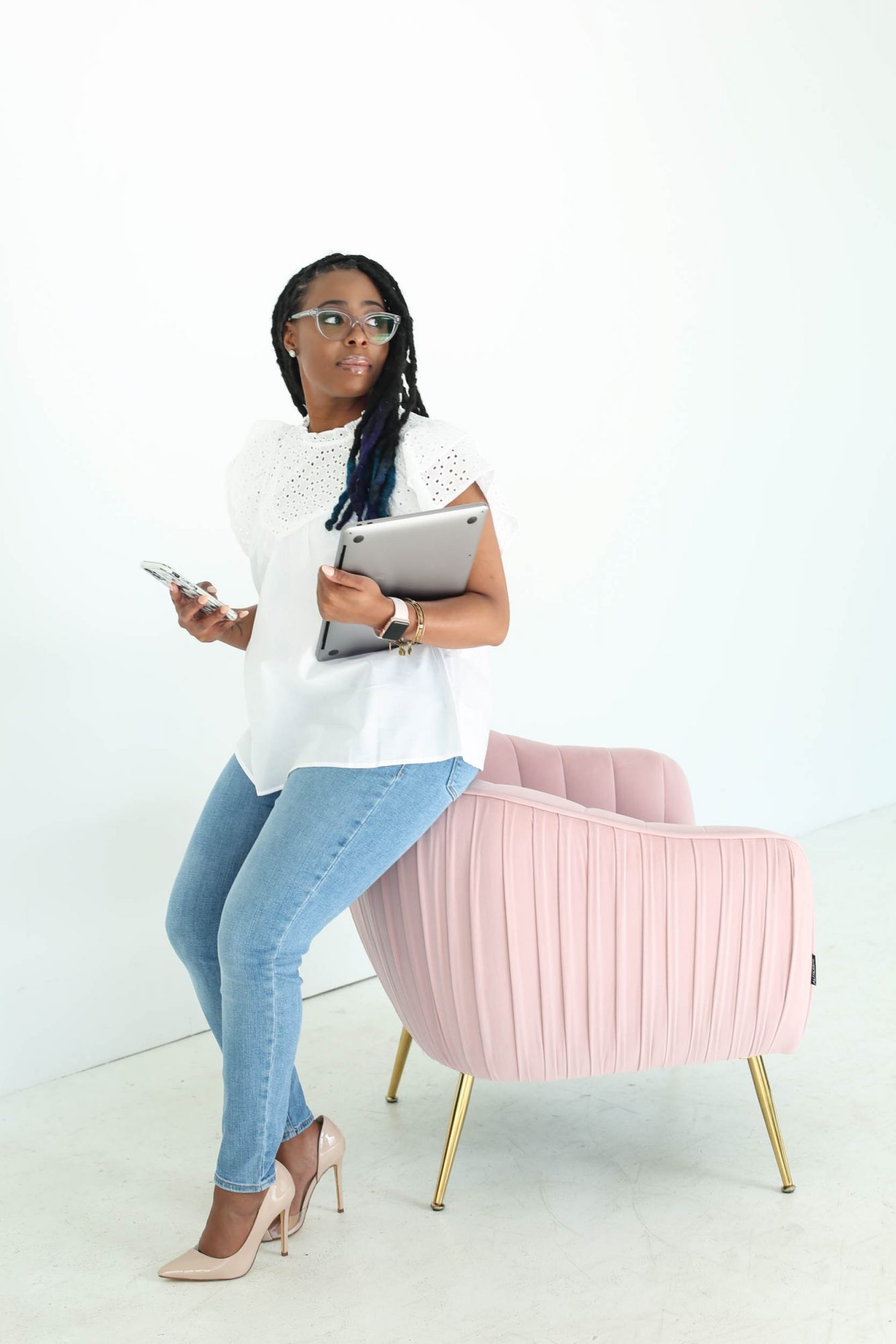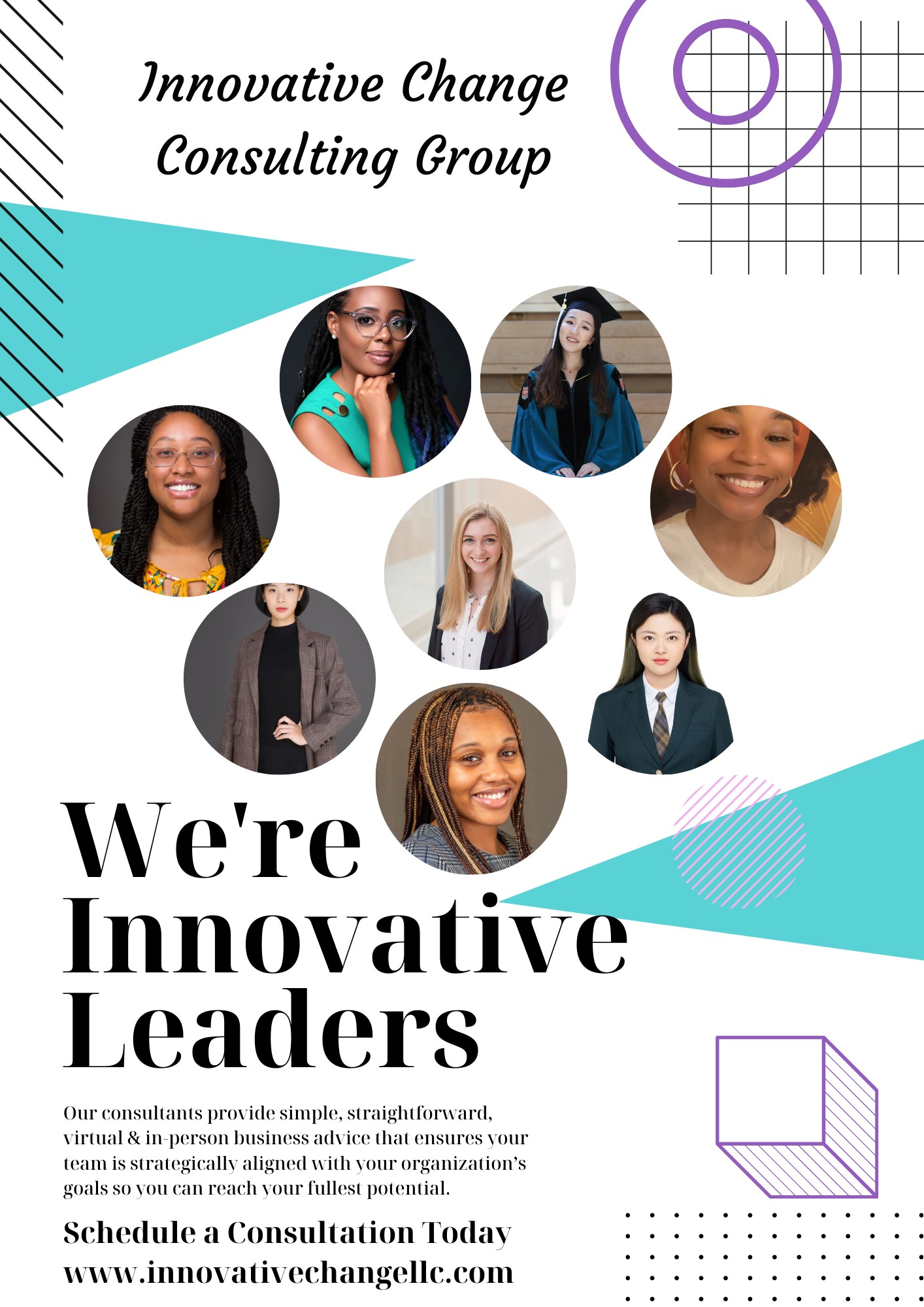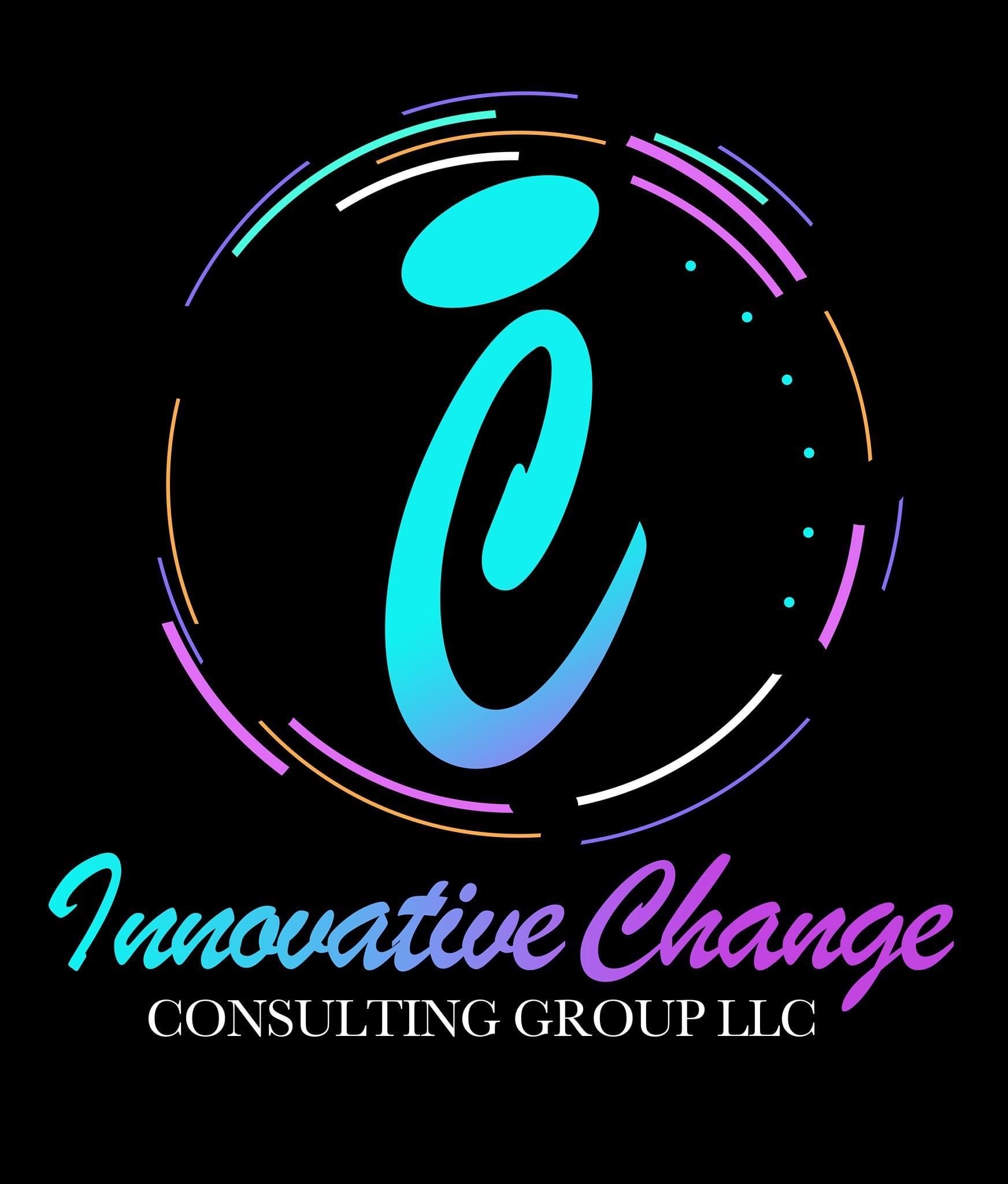 Suggest a Story:
 VoyageLA is built on recommendations from the community; it's how we uncover hidden gems, so if you or someone you know deserves recognition please let us know 
here.