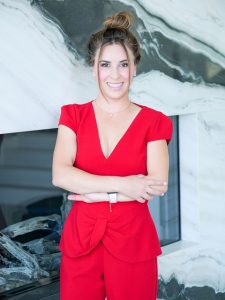 Today we'd like to introduce you to Ashley Harter.
Hi Ashley, can you start by introducing yourself? We'd love to learn more about how you got to where you are today?
When I was younger, I used to subscribe to the belief that you go to school, try to be as well-rounded as possible, so you can get accepted to the best college and graduate, and then land a high-paying job. I never imagined I'd own my own business one day. I was a straight A student, national synchronized swimmer, and musician. I got accepted to St. John's University in New York on a full-ride scholarship. The day before I was set to leave for New York, my dad unexpectedly passed away. It was traumatic, and it was a turning point for me as well. The experience forced me to dive deep and decide who I really was and my entire career trajectory changed.
​After my dad died, my family was faced with the possibility of losing our home. Just the thought of it was soul-crushing.​I felt attached to our home and decided I'd 'work harder' than ever before to help my family survive the trauma and save the house.  I busted my butt.  I tried so many different jobs while completing undergraduate school and graduate school until I fell into an opportunity to work as an assistant to a top-producing real estate agent in Newport Beach.  It was the first time in my life where I got to be around a lady boss who had clearly stepped into her power and conquered.  She was a really hard worker and it was no wonder she had a successful business and a beautiful family and seemed to be able to juggle her business and her family.  I realized that she inspired me to want more for my life so I gave my maximum effort to make something of myself.  I learned everything I wanted to learn about real estate and realized that I was actually good at it.
Having a real estate business allows me to create an environment for myself that is flexible, creative and limitless. I built my own wealth through real estate and want to inspire others to do the same. Real estate in and of itself wasn't just transactional. It offered me more than a way to pay my bills. Real estate was home for me. Real estate was a safe long-term wealth strategy, not only for me but for my children too. Real estate represents the tangible part of my legacy that will remain here on earth long after I'm gone.
I owe a lot of my adult life successes to real estate.  The Harter Group has become an award-winning real estate agency that has been featured in and recognized in the following:
» 
2021 Top Agent Magazine Recipient
» 2021 Orange Coast Real Estate All Stars
» 2020 Orange Coast Real Estate All Stars
» 2019 Orange Coast Real Estate All Stars
» Best of Mission Viejo Award – Real Estate Agents
My life journey wasn't always easy, but I stayed the course and practiced a level of commitment I never had before.  And you know what I learned?  That when you stay the course and work harder than ever and do the best you can not only for yourself but for others, it pays off!  I don't think it's a coincidence that my last name is Harter or that my business tagline is "We Work Harter" because it is a true reflection of who I am and what I bring to the table.
The Harter Group ​prioritizes putting the customer first. Our main goal is to empower consumers with real estate knowledge and guide them to make better decisions in the real estate marketplace by delivering first-class service and unparalleled results. And most importantly, The Harter Group is passionate about helping others tell their life story through real estate and guiding them to create their own legacy.
Can you talk to us a bit about the challenges and lessons you've learned along the way. Looking back would you say it's been easy or smooth in retrospect?
I think every business shares the same struggles – lack of time and resources, difficulty finding good employees, and difficulty balancing growth and quality. But my obstacles and challenges were more personal and went way deeper than that.
I think all of the obstacles and challenges I faced were lessons to be learned about myself. The most important lesson I've learned along the way is patience. Rome wasn't built in a day. And I constantly have to remind myself of that. I have a tendency to get ahead of myself and want everything done right away. If I don't have a "Come to Jesus Session" with myself, I might lose motivation.  So I practice patience each and every day.
I also had to learn to break away from the world's obsession with productivity. There's a belief that 'overworking' can make you important and successful FASTER. And while that might be true for some, it definitely wasn't true for me. Overworking left me feeling depleted and unsatisfied. I realized I had a smaller battery compared to others, but it was more efficient. And once I learned to accept that and honor who I truly am, everything fell into place.
The world puts a tremendous amount of pressure on people to have their vision all planned out. We are expected to describe and quantify where we're heading and to map out some sort of 5-year plan. We get told to get clear on EXACTLY what we want, and that if we don't know exactly what we want, we'll never get it.
I have had to learn to rewire my brain into trusting that having a general idea of what I want and what I'd like to see happen is enough. The feeling about getting there is more important than the details. As long as I still feel the feelings associated with the original idea, then I know I'm on the right path and should trust the universe.
I realize my way of life is totally unconventional, but succumbing to anything else would put blinders on me and prevent the most ideal outcome from ever happening to me. Being a business owner has taught me to practice letting go and understanding that I cannot control everything.
On a personal level, being a mom of two kids and a female entrepreneur has been challenging.  I experience a lot of self-conflicting moments where I find myself trying to choose between all the roles I play – mom, wife, cook, taxi driver, tutor, coach and business woman, to name a few, for example.  At the end of the day, being a mom to my six-year-old daughter and my four-year-old son has been the most rewarding experience of my life.  These times with them while they are young will not last forever, so I am grateful to my husband for being a part of The Harter Group because it gives me the opportunity to stay in the business and be the best mother to my young kids for as long as I can.
My Favorite Quotes to help me get through it all are:
"I think every working mom probably feels the same thing: You go through big chunks of time where you're just thinking, 'This is impossible – oh, this is impossible.'  And then you just keep going and keep going, and you sort of do the impossible." – Tina Fey
"As a working mother, I know that women can be both professionally ambitious and deeply committed to their families." – Tory Burch
"The obligation for working mothers is a very precise one: the feeling that one ought to work as if one did not have children, while raising one's children as if one did not have a job." – Annabel Crabb
Alright, so let's switch gears a bit and talk business. What should we know?
The Harter Group is an award winning residential real estate agency that was founded by me with the goal of empowering consumers with real estate knowledge and guiding them to make better decisions in the real estate marketplace by delivering first-class service and unparalleled results. Today, The Harter Group is the number one team in Lake Forest, Mission Viejo and Irvine, and growing.
My husband Ken is a founding member of The Harter Group and has become one of Orange County's top realtors. Ken is an incredibly sincere person who has helped many buyers and sellers achieve their real estate goals.  One of the things I love about working with Ken is his innovative personality. His overall attitude is so different than the way most people think and do things… it's refreshing and a constant reminder that anyone who has ever wanted to change the world has done so with the kind of faith and positivity we can all learn from Ken.
The Harter Group is known for setting records neighborhood after neighborhood. We are mostly responsible for increasing neighborhood home values beyond the market trends. We are the team you want on your side because we are dedicated to adding equity into your most valuable asset. Each listing is an opportunity to serve the neighborhood as a whole. We understand that creating strong trends in a neighborhood is what makes the neighborhood the most attractive to invest in and live over the long run.
Our brand is known for its luxury marketing campaigns and first-class service.
I am most passionate about and proud of the successful career I have built not only for myself but for my family. I am determined to change lives through real estate, which is why my husband and I have been a part of Give Back Homes, a team of real estate professionals who work together for social good.  At Give Back Homes, we help build homes for deserving families around the globe.
Before we go, is there anything else you can share with us?
Sure, I am also a member of the exclusive Entrepreneurs' Organization (EO) Orange County Chapter.  I love and appreciate the brilliant minds in my group because they all share a commitment to learning and supporting others.  I am fortunate to have people in my life who feel as strongly as I do about helping others succeed.
Contact Info: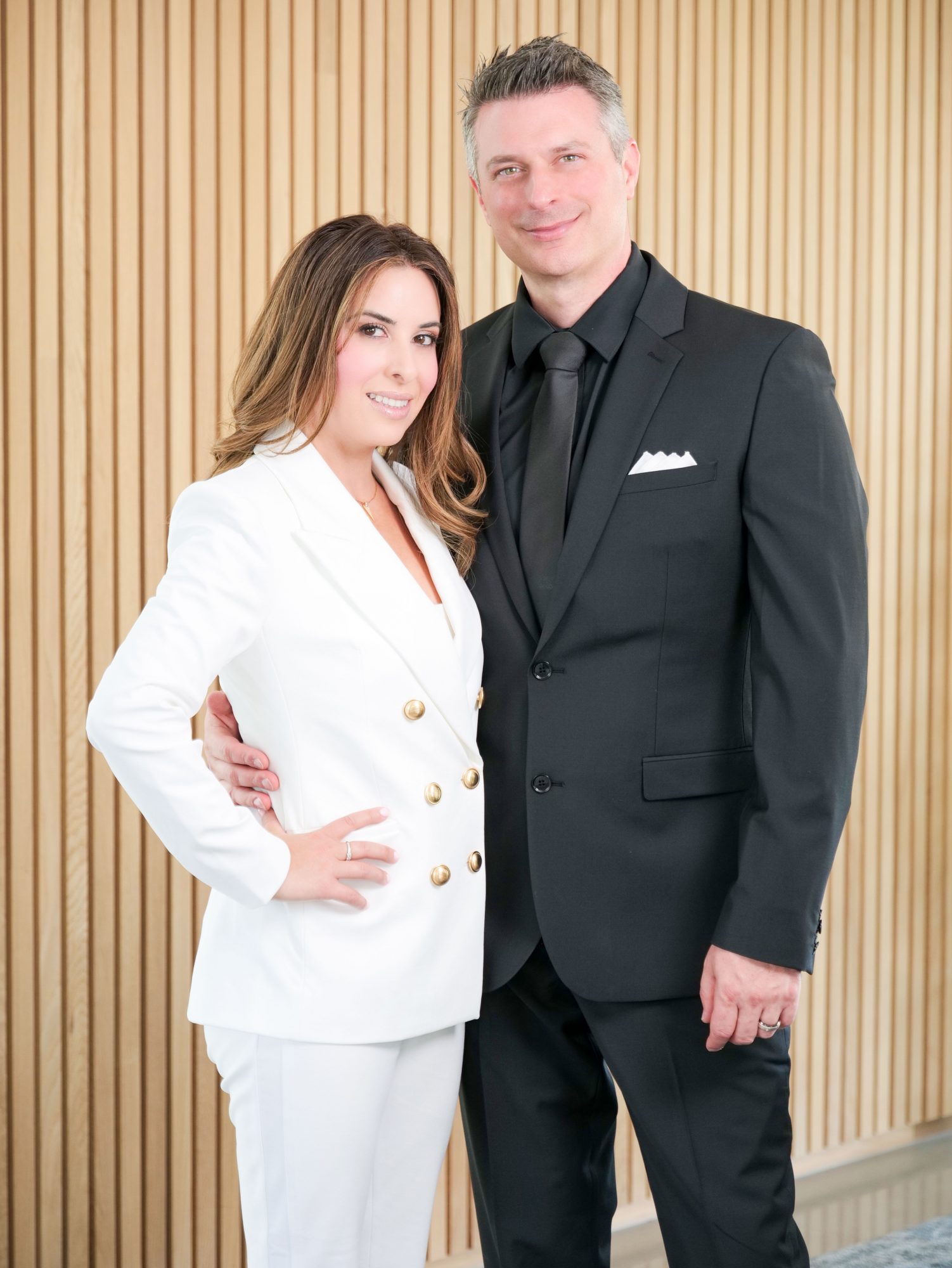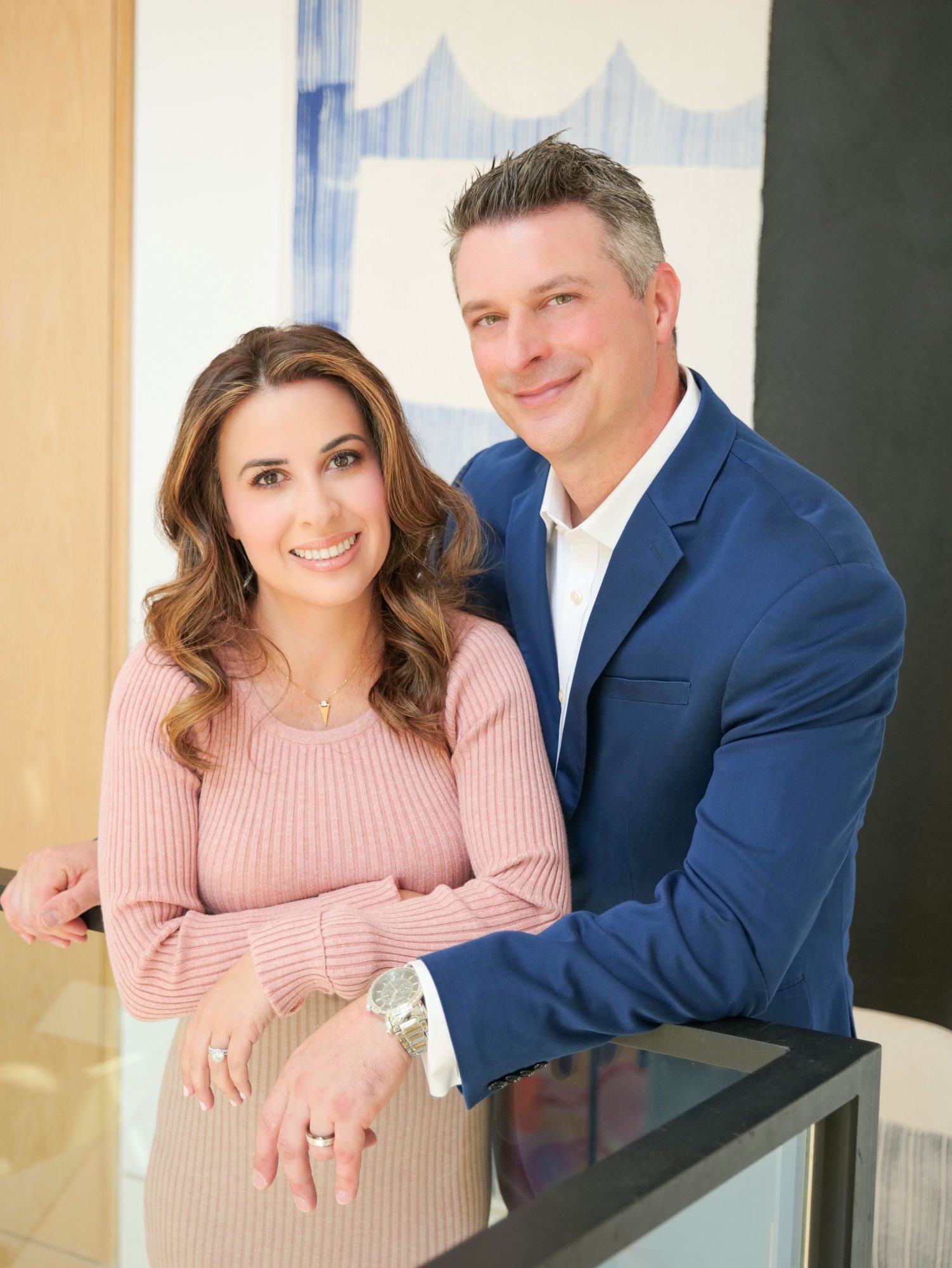 Image Credits:
Photo Credit: Orange & Bergamot
Suggest a Story:
 VoyageLA is built on recommendations from the community; it's how we uncover hidden gems, so if you or someone you know deserves recognition please let us know 
here.