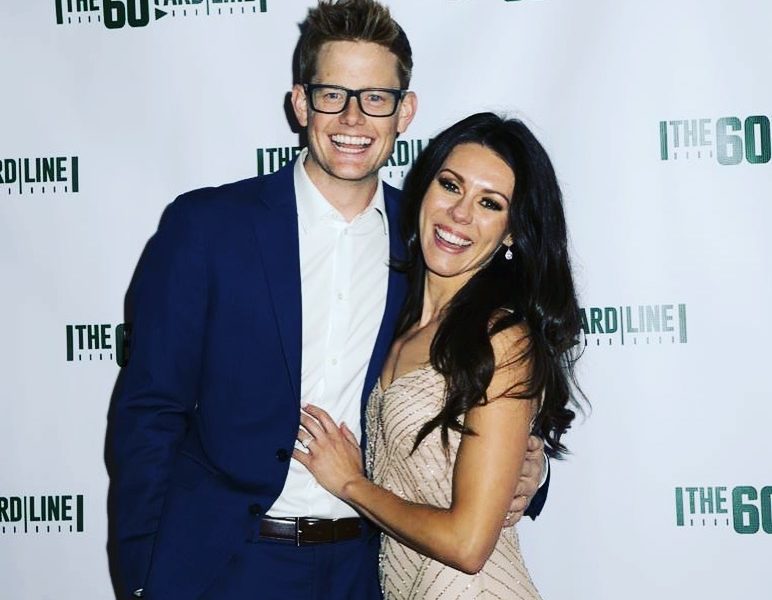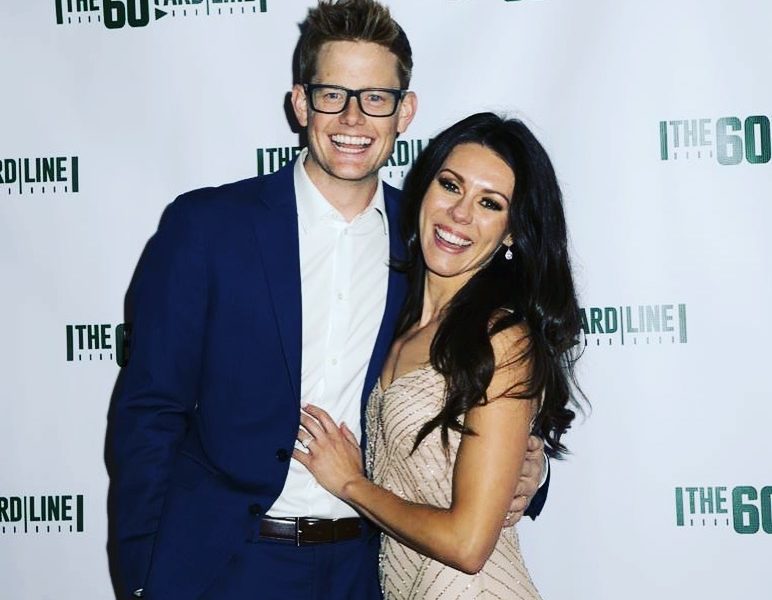 Today we'd like to introduce you to Jeffrey Larson.
Jeffrey, please kick things off for us by telling us about yourself and your journey so far.
I originally moved out to LA for film school with the hopes of becoming a professional film editor, which is where my Bachelor of Arts background and focus was in. After a little over a year, I started to pursue acting simultaneously simply as an outlet after feeling trapped behind a computer every day. In the process, I realized I had a different understanding of camera awareness that some actors didn't, simply because of my years of experience behind the camera as an editor. That and being a ginger didn't hurt…
I booked my first national commercial for State Farm which offered me a Taft Hartley, marking me as SAG-AFTRA-eligible. I eventually started taking classes to work on my craft, got representation to push me into rooms I couldn't get into, and learned a little bit of confidence. After a year and a half of learning how to audition, I booked a small part on Glee which jump-started my TV career and plunged me into the union, opening the door for where I am today with just under twenty episodic showings on national television and a few feature film credits on the side.
This acting career was really only made possible by subsequently finding myself in the apartment management world and avoiding that major first of the month bill in LA. Joining a few different companies until I found the right one that was booming, allowed me to pursue the film business in a completely God-ordained path where I've avoided paying LA rent for 9 of the 10 years I've been in this city. The removal of that bill opened the door to provide time and effort into a production company that myself and two business partners run, creating our own productions as we grow our acting careers.
Now, I find myself coming off a week of work on a show due next year, settled into my first home with my loving wife Jacquelyn, and a brand new baby girl in our lives. Born 10/25/19, our daughter, Ever Selah, has added a much needed component to this entire journey and brings us overflowing joy each day… that and a thousand diapers. LA has been quite a beautifully deep and complex exploration of myself, learning how (like my desired art) to change from the inside out — and I guess as long as God's got that lamp at my feet and the direction feels right, I only expect it to continue.

Can you give our readers some background on your art?
Art to me is something that should be an ongoing dialogue or thought process that grows from its conception or first impression. I aim and hope to be part of and make art that tells a good story, leaves hope, and offers positive insight into needed change in someone's life.
I believe that Jesus was a story-teller and used stories to convey needed messages. I love stories- hearing and telling. They have the opportunity to by-pass the stress of someone's day and cut to the core of who they are. God calls us to change from the inside out, and the correlation between where a good film/show/story penetrates into someone's soul has the potential to do that very thing. As long as God calls me to be an artist in a world and culture that is in dire need of content that pushes one's thoughts and belief's into who they are and why they are, then I hope to simply be used to spread kingdom work in this city and beyond.
I hope my art is honest and genuine. I hope my art transcends the mundane routine of life and changes something that needs changing in someone from the inside out. If I can do that in this city with the art I create, then I think it's all worth it, no matter how long or hard the process is.
Do you think conditions are generally improving for artists? What more can cities and communities do to improve conditions for artists?
As an artist, it's easy to get lost in the comparison game. We spend a large quantity of time looking at what someone else is doing, how someone else looks, or what I am not doing and it can eat at you. People tend to look at you with pity and sorrow when you say you're an actor like it's a dream that is simply headed for the trash can in five to ten years. And that is soul-sucking. But the one thing that I've found is that being an artist requires a community.
For one, I could never do this career without my best friend and wife Jacquelyn. She is not only the best support there is but she's an insanely talented actress who works with me on everything I go out for (yeah, it's not easy). Her trained eye for specificity in my acting is putting me on a better path in this career. I also have incredible friends that pursue this crazy career next to me which is so important to lean on and into, riding the highs and lows with each other. Also, my first acting school The Acting Center played a pivotal point in my career in trusting myself and letting that come through in my work. I truly had no confidence when I first started.
If you don't find a community, you'll lose sight of the dream pursuing it alone. Isolation in this city will rip every part of you away mentally, spiritually, and lastly physically. I have seen countless friends leave LA with the "I'll be back" phrase who have yet to return, and rightfully so. This place can eat at you without community.
If there were more people in LA who took the effort to help the next person below them in experience and career, this city would not only thrive more – but I actually think there would be less depression, suicide, drug use and homelessness. Yeah, I know that's a big claim, but if we spent a little less time on ourselves and our career and little more time on the person next to or below us (although counterintuitive), I actually think everyone would benefit from career and personal growth. We have a calling on our lives to love our neighbor. I find this city hard to get to know your neighbor, and MAYBE it's because we've forgotten how to love someone other than ourselves a little too much here.
What's the best way for someone to check out your work and provide support?
My career is in a unique place at the moment. I have had some incredible opportunities as an actor on television. Some of those characters I truly believe are part of stories that do exactly what I hope all stories do. Other characters have simply been jobs that are needed for the career and resume to grow. But the films, shows and stories that I'm working on now, writing now, directing or acting in now, are starting to show more meaning and purpose.
My production company TKY can be followed at www.theknightsyoung.com or on Instagram @theknightsyoung as well as my acting career @jeffreylarson_
I have most notably worked on Glee, Love, Mary + Jane, Pure Genius, Bones, Code Black, Dear White People, NCIS, and am currently shooting a couple shows at the moment for ABC Freeform (Party of Five) and HBO (Perry Mason). That work can all be followed on my IMDb site: imdb.me/jefflarson or of course, on Netflix and the like.
Contact Info:
Image Credit:
TKY photos (first in gallery) by Bill Small: https://www.billysmall.com/
Left to right: Brian Flaccus, Chadwick Hopson, Jeffrey Larson
Suggest a story: VoyageLA is built on recommendations from the community; it's how we uncover hidden gems, so if you or someone you know deserves recognition please let us know here.