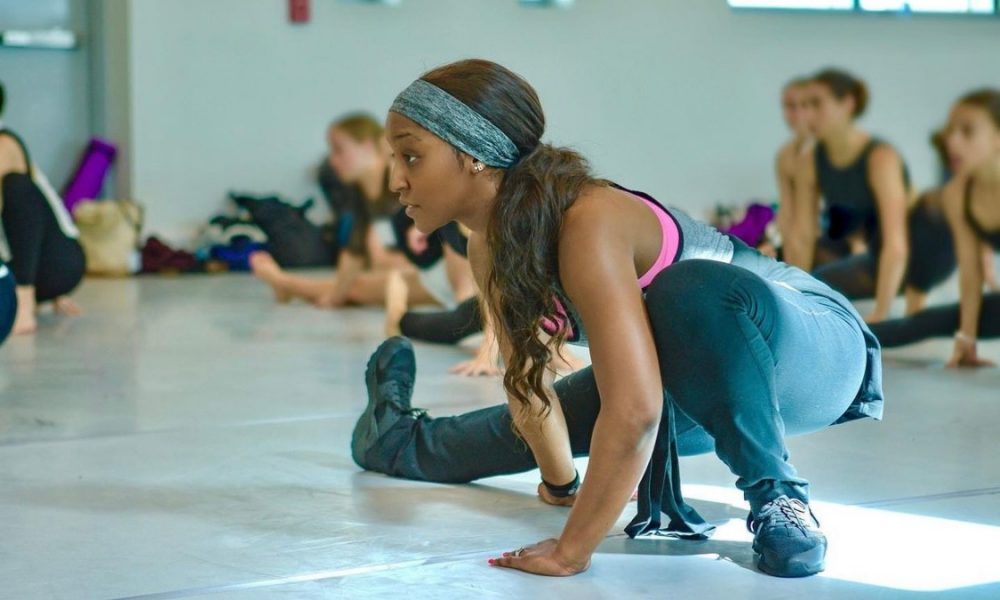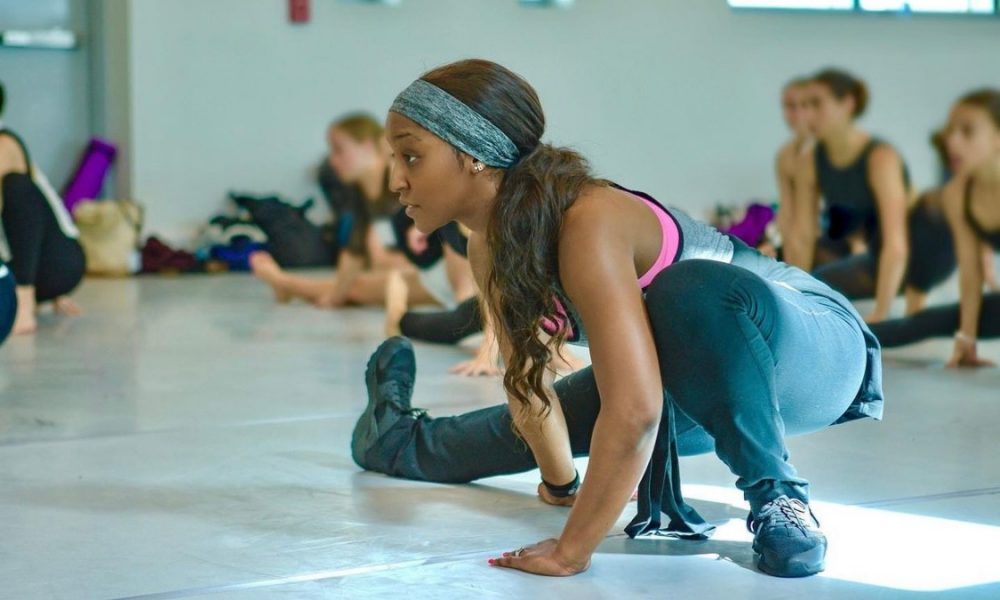 Today we'd like to introduce you to Saleemah E. Knight.
Hi Saleemah, can you start by introducing yourself? We'd love to learn more about how you got to where you are today?
I am a master teacher, professional dancer, choreographer and university-level dance educator; some people refer to me as Saleemah E. Knight, while my college students refer to me as Professor Knight. I have a Master's Degree in Fine Arts Dance from the University of California, Irvine Claire Trevor School of the Arts and a Bachelors Degree from The University of Arizona School of Dance. I am trained in many areas including: Ballet, Jazz, Contemporary, Tap and Hip Hop. My performance credits include: Disney's The Lion King Broadway Musical, Beyoncé Live at the Billboard Music Awards, Chris Brown, Tyrese, Ludacris, CMT's (Country Music Television's) "Made" Television Show and many other internationally recognized choreographers, artists and televised productions. I have also choreographed for Daddy Yankee, Chiquis Rivera and Wiz Khalifa among many other recording artists. As a featured dancer with The Lion King, I performed on The Daytime Emmys, ABC's Dancing with the Stars, and ABC's Live! with Regis and Kelly (presently ABC's Live! with Kelly and Ryan). I am also a concert dance artist who has trained with Gus Giordano Dance Company, Dayton Contemporary Dance Company and danced in the works of renowned choreographers such as Donald Byrd, Bill T. Jones, Jawole Willa Jo Zollar, Bebe Miller and more.
Dance originally existed in my life as a form of physical therapy to rehabilitate my joints from severe rheumatoid arthritis. My mother put me in dance to help nurse a weak knee at the age of three years old and from that moment on, my journey and passion for dance arts ensued. I began my conservatory training in Ballet, and by the age of 12, I was a featured performer and youth protege of Donald Byrd in the world premiere of The Harlem Nutcracker at ASU's Gammage Auditorium. I however start my dance lineage with Black social dances that I first learned at home through family gatherings and social events that highlight the incorporation of Black dance traditions. I have always prided myself on being a hybrid artist who has had a robust professional career in both concert and commercial dance, as well as a hybrid artist that values the genius of social and vernacular dances. The irony being that Black social dances, which has roots in African Diaspora dances, are the foundation of many forms that are prioritized in conservatory/ studio training such as Contemporary Ballet, particular forms of Contemporary, Jazz, Hip Hop, and Tap. I believe that it is my cultural foundation in dance in combination with my conservatory training that has given me such a diverse and full career as a movement artist.
We all face challenges, but looking back would you describe it as a relatively smooth road?
The road to success in any art form takes a sort of resiliency and perseverance that is similar to what one might imagine a professional athlete (NBA player, NFL player, gymnast, track runner, tennis player, etc.) encounters. We have to start training at a very young age and develop a discipline and regimen in regards to cross-training, eating and rest that is comparative to that of a professional athlete. Much of this starts at a very young age (typically around three years old) and becomes difficult as the influences of adolescence, teenage years and young adulthood take hold alongside the balance of school and social development. To continue to pursue with dance to a professional level takes a very special sort of determination. Also similar to the field of sports, there is no guarantee that once we put in the years of dedication and commitment, that we will succeed in the field.
Many of my challenges have not been in auditioning for jobs and being selected, I have humbly had much success in that area with the exception of critical issues in particular genres of dance that I don't aim to discuss here. Much of my challenge has been in receiving proper credit for the work that I have done in the field of dance- jazz dance in particular. Although I have achieved some acknowledgment, it has not been without resistance from individuals and institutions who underestimate and/or do not understand the value of a dancer who not only has an extensive performance and choreographic resume but a high level of research in the field. In this day and age, we also know that the notion of social media followers and likes has (at times) given lesser deserving individuals broad audiences. That however is not to say that there are not an abundance of dance educators with social media followings that are brilliant in the field; I would humbly say that I too have the blessing of a strong social following, however the level of research and education to back it up is valued less by mainstream society.
Separate of this, as jazz dance in all forms (concert, commercial, contemporary, broadway, vernacular, etc. ) is my area of expertise, I also see the reluctancy of many professionals in the conservatory world to respect the value of jazz dance beyond commercial practices and entertainment. As jazz prioritizes Black dance practices, which values grounded movements and a pelvis that comes off center, the reluctance is indicative of a veiled discrimination against forms that do not prioritize the verticality that comes from European based dances such as Ballet, which are associated with a sort of classism in dance. Because of this, I have quite the push/pull relationship with Ballet, as I am a lover and practitioner of the form, yet simultaneously I am not ignorant to the hierarchy that it has in the dance world, which is problematic to say the least. I am constantly working to undo the thought process behind the value of jazz dance as a whole. In as such, I have inadvertently become known for my work in the area of jazz dance research and have been given the title of "jazz dance expert". However, there is still a cognitive dissonance that exists in outrightly recognizing jazz dance and jazz dance educators (beyond commercial practices) as a valuable part of conservatory education in the 21st century.
Thanks – so what else should our readers know about your work and what you're currently focused on?
Saleemah E. Knight Master Classes
Saleemah E. Knight Guest Contemporary Jazz Master Class at Prodigy Dance Center, Frisco, Texas
Saleemah E. Knight Dance Academy of Russia Contemporary Jazz Master Class, St. Petersburg, Russia
Saleemah E. Knight Laguna Dance Festival Contemporary Jazz Master Class, Laguna Beach, CA
Saleemah E. Knight Industry Dance PAC Contemporary Jazz Master Class, Plano, Texas
Saleemah E. Knight choreography:
"Russian Remixed" A Contemporary Jazz Take On a Ballet Classic, choreographed by Saleemah E. Knight.
"La Mal Querida" Music Video. Artist: Chiquis Rivera. Choreography by Saleemah E. Knight.
"Que Viva La Vida" Music Video. Artist: Wisin (of Wisin y Yandel). Choreography by Saleemah E. Knight.
"La Noche de los Dos" Music Video. Artist: Daddy Yankee ft. Natalia Jiménez. Choreography by Saleemah E. Knight.
Who else deserves credit – have you had mentors, supporters, cheerleaders, advocates, clients, or teammates that have played a big role in your success or the success of the business?  If so –who are they and what role did they plan / how did they help?
As a dancer, choreographer, master teacher, and entertainment business entrepreneur, I take inspiration from a variety of prominent leaders and personal mentors in the field. I'm inspired by the work of dance legends, TV & film producers, actresses, professional dancers, dance companies, academic scholars and business entrepreneurs such as Debbie Allen, Shonda Rhimes, Janet Jackson, Ava Duvernay, Paula Abdul, Issa Rae, Viola Davis, Sherry Zunker, Susan Quinn Williams, Michael Williams, Donald Byrd, Dayton Contemporary Dance Company, Gus Giordano Jazz Dance Company, Brenda Dixon Gottschild and Jennifer Fisher. And, most importantly, I am extremely inspired by my mother Gail Q. Knight.
My first of many dance mentors was the internationally renowned choreographer Donald Byrd, who gave me my first job at age 12 as a young protege dancing in the world premiere of The Harlem Nutcracker. The performance received global acclaim and its legacy lives in the online archives of the CBS Network; little did I know that this opportunity would be the beginning of my life in the spotlight as a professional dancer and creative artist. Many people who follow my career today, began by noticing me in Donald Byrd's outstanding production. My next revelational moment occurred when three of my dance mentors Sherry Zunker (former co-artistic director emerita of River North Chicago/former company member of Gus Giordano Chicago), Susan Quinn Williams and Michael Williams (former company members of Gus Giordano Chicago) spotlighted a work that I co-choreographed for The University of Arizona School of Dance Jazz in AZ Showcase. I was a high school student at the time and little did I know, my choreography and performance of this piece would afford me a full 4-year scholarship to The University of Arizona School of Dance, one of the most prominent institutions for dance on the west coast. As an eager scholar, I finished my Bachelor of Fine Arts degree and graduated Magna cum Laude in a short three years. I went on to dance professionally in a series of high level productions and TV shows, such as the MTV Movie Awards, Royal Caribbean Cruise Lines, The Lion King Broadway Musical, Beyoncé at The Billboard Music Awards, the Ludacris ft. Sean Garrett and Chris Brown music video "What Them Girls Like", Country Music Television's "MADE" TV Series, Tyrese, Ginuwine and Tank on tour, as well as guest performances on ABC's Dancing with the Stars, the Daytime Emmy's and more. I then went on to complete my Master of Fine Arts degree as a graduate fellow at the University of California, Irvine Claire Trevor School of the Arts, where I wrote a 42-paged thesis entitled "The 'Non-Traditional Ballet Body' in the Ballet",  which discusses the history of Black bodies in ballet, heavily supported by the research of author and PhD Brenda Dixon Gottschild and mentored by my PhD lead Jennifer Fisher at the University of California, Irvine.
Contact Info:
Image Credits
(Master Class teaching shot/ black, grey and pink with ponytail): Saleemah E. Knight Contemporary Jazz Master Class at Ballet Plus Miami. Photographer: John Goez, Digital Film Works (Yellow Carpet/ Black Dress): Saleemah E. Knight at the Micheaux Film Festival as a dance expert featured on the documentary, Uprooted: The Journey of Jazz Dance. Photographer: (Looking Down in all black, showing choreographer in front of Students): Saleemah E. Knight Teaching at the Tremaine Summer Intensive. Photographer: Ried Martin
Suggest a Story:
 VoyageLA is built on recommendations from the community; it's how we uncover hidden gems, so if you or someone you know deserves recognition please let us know 
here.