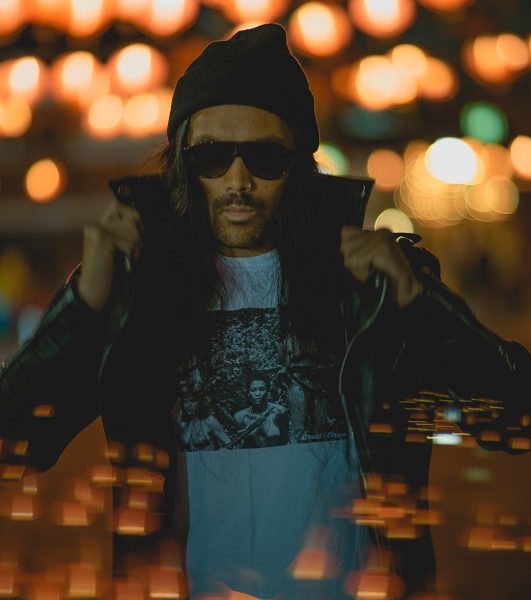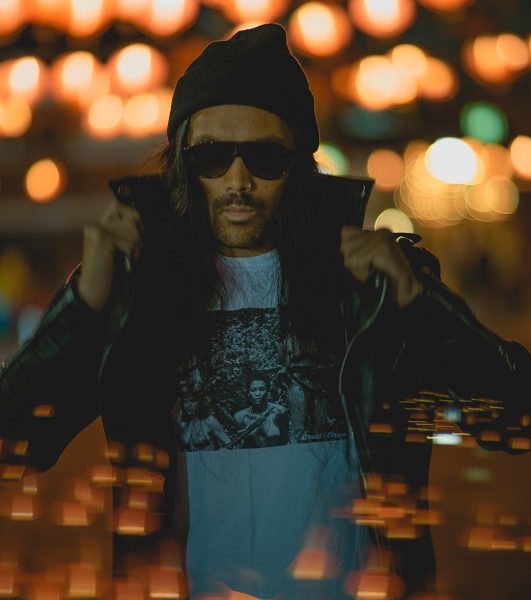 Today we'd like to introduce you to Rian Basilio.
Hi Rian, so excited to have you on the platform. So before we get into questions about your work-life, maybe you can bring our readers up to speed on your story and how you got to where you are today?
I was raised on the Big Island of Hawaii in a town called Waikoloa. It's a breathtaking place where community and culture is an integral part of our lives. I grew up with two amazing parents and two younger siblings. From as far back as I can remember, my parents and community fostered an environment that was filled with love, support and inspiration. They always told me to follow my dreams and to really seek out a life doing what made me happy. It is because of them and my wife Amanda that I have been able to take risks and leaps of faith in order to further my career in the arts and get where I'm at today. I carry the Aloha that I was given by my family and community everywhere I go in this world and strive to be an ambassador of that spirit through my art and life.
Growing up music, art and dance could be found everywhere around me from in my home to school to even my job as a Hula dancer at local luaus. I spent lots of time outside surfing, fishing, camping and being as connected to the land as possible. One of my favorite stories to tell people is that sometimes on the 1.5 hour bus ride to and from school each day the entire bus full of kids would sing together. One or two of us would always have a ukulele or small guitar to start things off and before you know it, the bus would turn into a choir of kids singing and harmonizing the latest local hit songs together.
My first and greatest love is music. My father is a Chef by trade and a musician at heart. My earliest childhood memories are of him sitting around the house playing his guitar and singing. He worked tremendous amounts of hours when I was young so I cherished the moments that he was home and had the time to play and sing. He tried to get me to play guitar when I was about seven years old but at the time, I had zero interest. It wasn't until about seven years later after watching a group perform at my high school and seeing how all the girls reacted to the band that I rushed home and dusted off that guitar and said "all right, I'm ready to learn now!" He started to teach me basic chords and a few simple songs and from there, I just took off. I immediately started to write my own songs and was instantly hooked to the very cathartic and meditative experience of it.
After high school, I went to San Diego State University where I majored in Film with a minor in Acting. As soon as I landed in San Diego, I formed my first band "One Last Time". We were a pop-punk trio trying to ride the wave of our favorite bands of the time like Blink 182, The Ataris, New Found Glory, Saves The Day and many more. We lasted a couple of years, recorded some songs and played some fun shows. But, after being in California for about four years and only getting to visit sometimes once a year, I began to greatly miss Hawaii. I turned to the music of my youth to really keep those emotions in check. After playing punk rock for several years, I slowly started to find my way back to the traditional Hawaiian and Jawaiian reggae of my childhood. I picked up the ukulele again and started playing those songs we used to sing on the school bus. I started writing songs about missing home and the love I have for Hawaii, its people and our culture. This was the beginning of the journey to forming my most successful music project "Rian Basilio and The Roosters".
Once I graduated from college, the obvious move was to get up to LA to really make a go at music, acting and film. I found an amazing loft in the Little Tokyo area of DTLA now known as "The Arts District" and went into what I like to think of as my artistic monk phase. Every moment I had that I wasn't working, I was putting in time creating and plotting how I was going to make my art into a career. My band The Roosters started with myself and drummer Joey "The Hawaiiantist" Muraoka who is another Hawaii boy that took the leap over the ocean in order to chase the rockstar life. From the 2 two of us the band grew to what would sometimes be a line-up of 13 musicians. We recorded two full-length albums, had three songs hit #1 on Hawaii radio stations, played hundreds of shows, festivals and toured the US for the better part of 5 years. Those five years were filled with some of the most memorable and happy times of my life. Every member of The Roosters was an amazing musician on their own and when we came together the energy and vibe of our live shows were something to be seen. On more than one occasion, I would have to take a breathe and realize that a lot of the dreams I had when I was younger were actually unfolding in front of me. I vividly remember starting to cry as I was writing out our setlist for a show where we were opening for Katchafire, a band that I had idolized for most of my life. I looked at my bass player Brandon "Wise Owl" Niznik and said "do you remember four years ago when we started the band and we were in your room listening to music for inspiration? I told you this is the level of band we need to be like. And now we are here opening for them!" That was just one of many moments where I realized all the sweat, tears, time and sacrifices were paying off. This year I will be releasing tons of new music under my two new projects. "King Roostah" will be all of my reggae/island music and "Chillah Killahz" will be a more funk, blues, soul vibe.
During this time, I also found a love for painting. I was inspired by my friend and Roosters guitar player Josh "Blue Eagle" Cardinali. Josh is an amazing stencil artist and would always have the dopest artwork on his cases and amps. I asked him to teach me the process and we began to create a handful of pieces together. From there, I started with small pieces of my own as I perfected the craft. Slowly I started moving to bigger canvases and then in 2017 an opportunity arrived for me to paint an insanely large mural in the corporate offices of an interior design company called Tangram. They commissioned me to paint a geometrical representation of California onto their showroom wall. The mural is 100′ long and three stories high. It was exponentially bigger than anything I had ever painted before. I brought Josh onto the job with me and together, we formulated a plan to make it happen. I had to fight every ounce of self-doubt in my mind to take on this project but it came out amazing and was the launching point for almost all of my other painting work since. I now have a thriving business selling my personal and custom-designed canvases and have been commissioned to paint murals in businesses, medical facilities, and private homes. A lot of my personal paintings are of musicians, artists, historical figures that hold a special place in my heart.
While music has been my main focus over the years, film, acting and photography have been a way for me to keep the creative energy flowing when music slows down. I run a small photo/video production company that caters to clients needing anything from fashion and fitness to family and food content. I am a creator/partner in a comedy and film production company called Tuntadun Films. In the past years, we have been running a Hawaiian-based online sketch comedy channel and producing and writing short films that portray stories told from the perspective of Pacific Islanders. In 2020 our film "The Mainland" which I helped produce and co-starred in, was a finalist at the Hawaii International Film Festival. Most recently, I had the opportunity to act in an episode of the new Magnum P.I. series on CBS.
I currently live with my wife Amanda and our pet pig Piggie Smalls in Manhattan Beach, CA. My wife is an Acupuncturist with a thriving medical practice and together, we also lead yoga/wellness retreats around the world. Finally, when I'm not occupied with the above activities, I do private consulting for restaurants and bars creating and executing cocktail and beverage programs.
Alright, so let's dig a little deeper into the story – has it been an easy path overall and if not, what were the challenges you've had to overcome?
I think I've dealt with the same struggles most humans deal with, especially ones trying to be artists. For me, those struggles break down into two types. The emotional/psychological struggles and then the financial struggles. The latter being the cause for many of the first. It can sometimes be a hard and isolated life trying to be an artist. So much time is needed to get into the correct mental space to create, time needed to actually create, time to practice, time to learn new skills, one must be obsessive at times. This can cause strain in relationships both family and romantic and stack on top of that, the financial hardships of not being able to make a livable income only doing your art, life can quickly fill with many existential and day to day problems.
I've dealt with insecurity about the quality of my art and the rationality of the path I have chosen. Our society tends to view artists as bums just smoking weed in the garage hoping for a big break. We are told "you're just wasting your time", or asked "when are you going to get a real job"? When you're already struggling and questioning everything, adding those negative views can be debilitating for an artist's motivation, inspiration and creations. I struggle with ego and comparison, anxiety and doubt. All things that I've learned through lots of therapy and yoga to start managing and diverting back into art.
Thanks – so what else should our readers know about your work and what you're currently focused on?
I think what sets me apart from most is the amount of different mediums I create in. 
– Music (singing, songwriting, guitar, ukulele)
– Painting (spray paint, stencils, acrylic, murals)
– Photography/Video Production (I specialize in natural light fashion and lifestyle photo and video but I have created for all types of brands and companies)
– Acting/Comedy (Film and TV acting, sketch comedy)
– Yoga (Instructor and Retreat Leader)
– Mixology (Private Consultant for restaurants and bars. Enhancing and creating specialized mixology programs)
Music will always be the most special to me, as both the artist and consumer. I think I'm most proud and fond of my music because a lot of it has been a collaborative effort with my friends. Those moments of creating and performing are what really make me feel alive. My music has by far connected me to more people around the world than any other of my artistic endeavors. Outside of Hawaii I'm probably most known for my music but in Hawaii, my most popular creation has been a character I play on my sketch comedy channel called "Bruddah Cobrah".
Is there any advice you'd like to share with our readers who might just be starting out?
Just put your head down and keep getting better at what you do. Don't compare yourself to your peers and don't try to just emulate what you've seen to be successful. Once you find how to truly and authentically express yourself, the universe will open the doors for you.
Contact Info: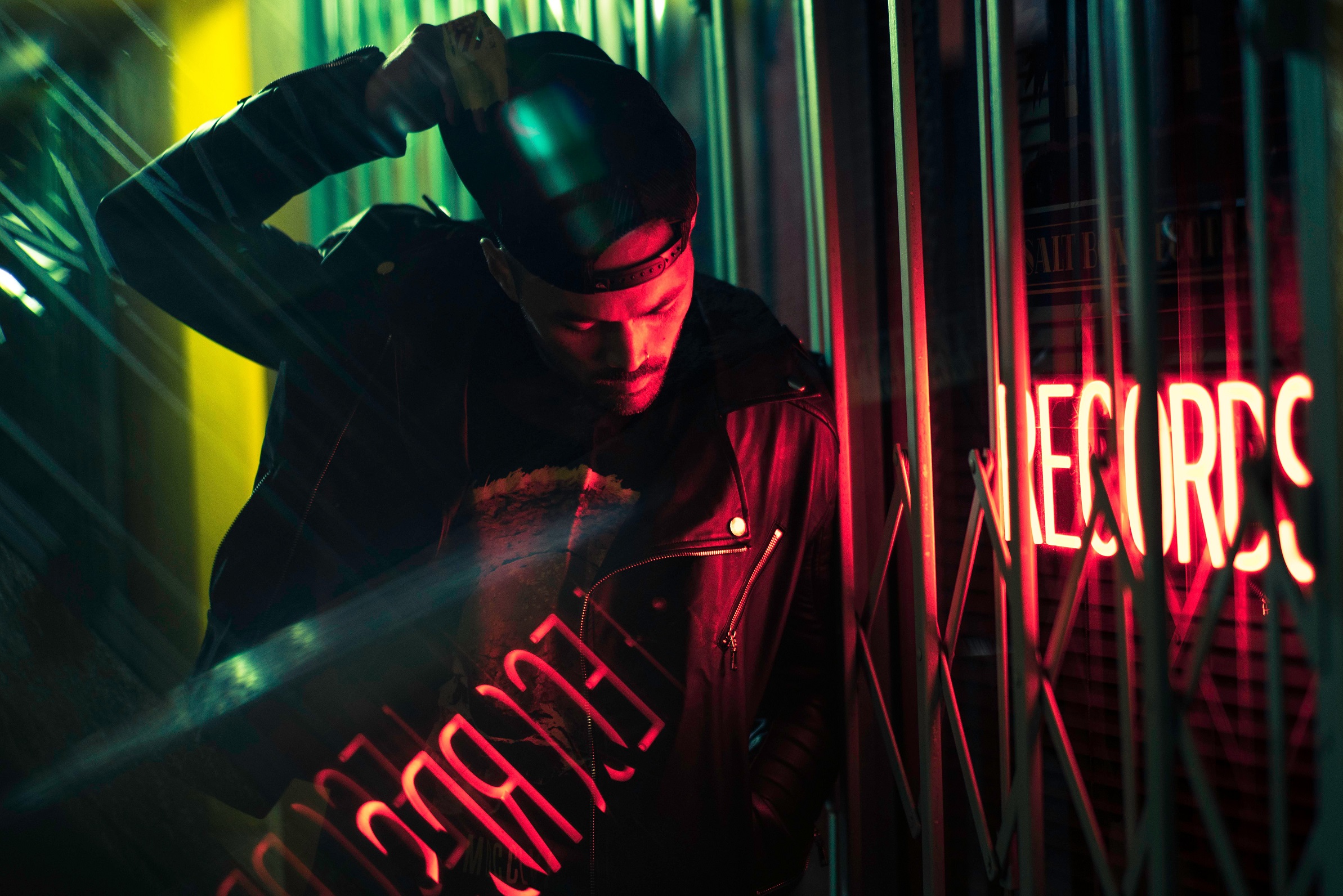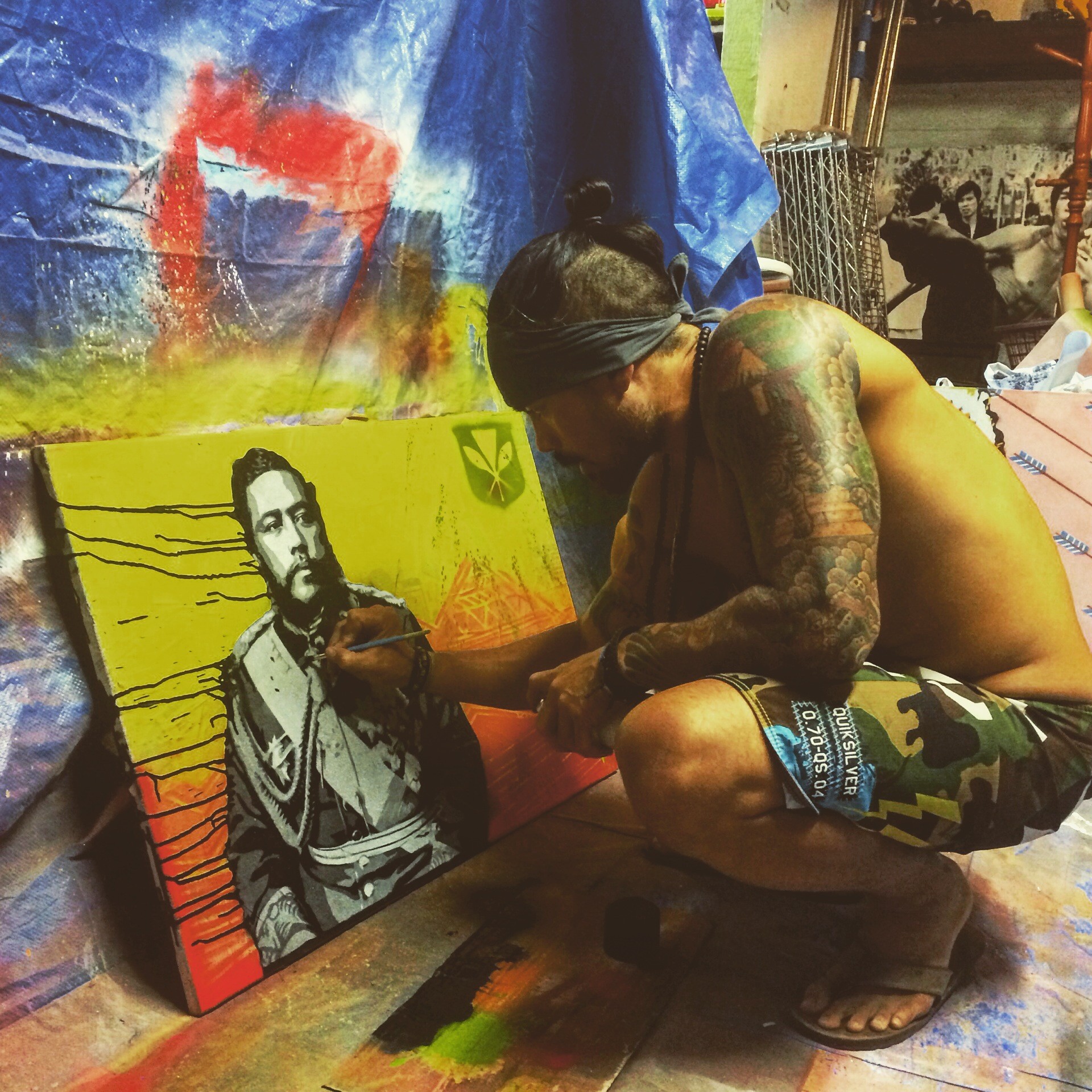 Image Credits:
Rian Headshot and Star Gazer – Royal Binion Neon Records – Jomar Miranda
Suggest a Story:
 VoyageLA is built on recommendations from the community; it's how we uncover hidden gems, so if you or someone you know deserves recognition please let us know 
here.