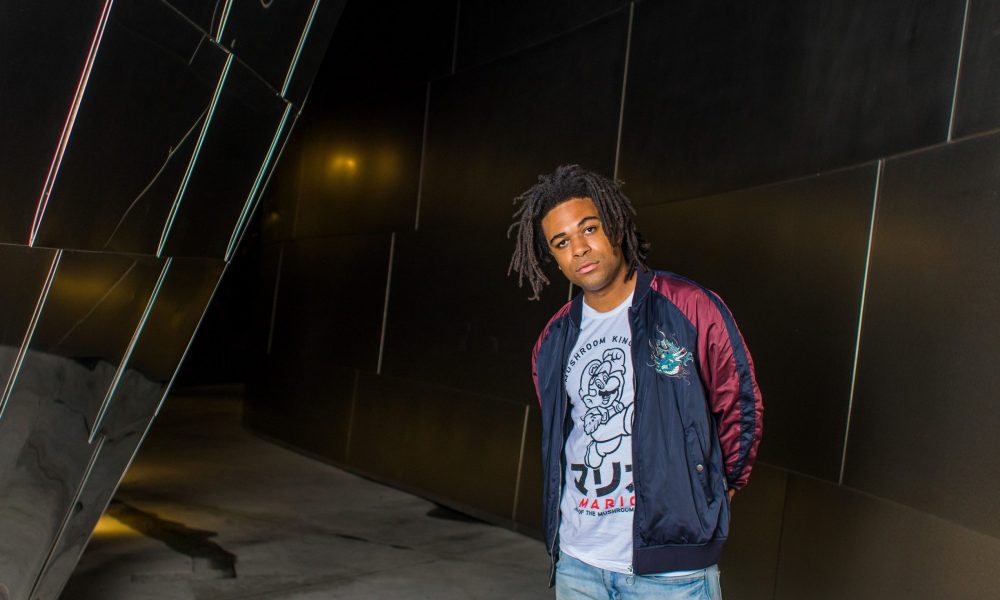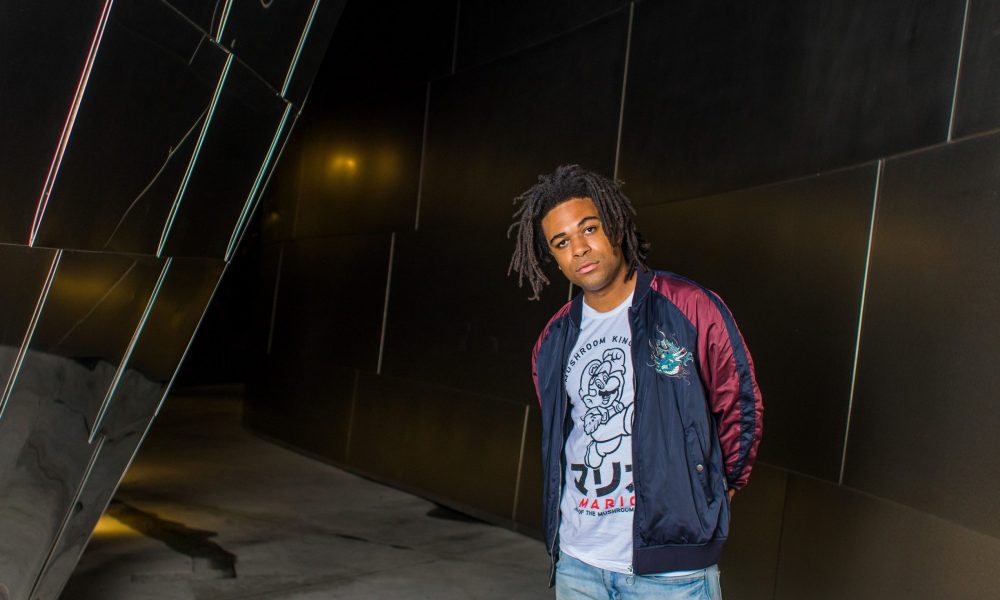 Today we'd like to introduce you to Zeno Robinson.
So, before we jump into specific questions about the business, why don't you give us some details about you and your story.
I started acting in middle school where I was mostly doing school plays. It was kind of new to my family, wanting to be an actor and my mom heard about this program on the radio called "All About Kids" founded by Felicia Scott. They were offering the "I Want an Agent" class and my Mom invested in it for me because I wanted to do it so bad. Through that program, I was introduced to my now agency at CESD; I got to perform a monologue I wrote myself. They signed me that year. I was 14 years old, still in middle school and mad excited.
I remember when we were putting on a production of The Diary of Anne Frank at school, some of us actors had voice-over parts that would play over the speakers of the auditorium. I didn't though. And I remember thinking "Aw man! I want to do one of those voice over things! Those seem so cool!" Later that year, I got my first voice-over role as Alan Albright in Ben 10 Alien Force. I didn't realize it then, but I'd like to think that was God hearing me. After that, I worked on the English Dub of a Brazilian movie called "City of God" playing Young Ace. I decided to start taking on-camera classes and studying voice over under Tony Gonzales.
But unfortunately, the work stopped there. For a long time. For years. And this is years and years of auditions and auditions and callbacks and callbacks and NOTHING. I studied so much in that time, it gave me a lot of time to fail and fail again. And grow, and grow again. I studied under Charlie Adler and Tony Oliver and started trying to find my groove. It was really hard, but I learned a lot about myself, and my work and how key FAITH and perseverance was to everything. I auditioned for the Open Auditions that Bang Zoom!
Entertainment held at Anime Expo, and won, eventually leading to work on the anime Aldnoah Zero. That would turn out to be my first voice over the job in seven years. Not too long after that, I booked the role of "Randy Robertson" in Marvel's Spider-Man on Disney XD, which was my pre-lay animation voice over job since Ben 10.
My agent Melissa and I were literally emotional over the phone when we got the news because of how long we had been fighting for this. She really fought for me and stuck by me and was really patient with me, and I am so blessed to have her on my team. I think after that, God kind of opened the floodgates for me. Slowly, and steadily I started getting work. I auditioned for Disney Channel's Big City Greens and had four callbacks!
But after booking that, I knew the work was recurring enough for me to quit my retail job. One of my big brothers in the voice over the scene, Jason Linere White, gave me one of his old AT2020 mics to use for a home studio. I dabble in rapping, so I had a mic stand and pop filter already. I popped that setup into a small closet in the front and using the clothes in the closet for noise canceling, I had myself a little makeshift studio. I actually do all of my promotional work for Universal Kids in the closet.
I just have to say this, but God is so good, and His timing is so perfect. I went from almost no work to Remy in Big City Greens, Troy in Last Year: The Nightmare, Superalloy Blackluster in One Punch Man, Poncho, and Carter in Craig of the Creek, and most recently Lando Calrissian in Lego Star Wars: All-Stars, where I voice match DONALD GLOVER of all people!! I'm incredibly blessed and super appreciative and grateful for every job and opportunity.
We're always bombarded by how great it is to pursue your passion, etc. – but we've spoken with enough people to know that it's not always easy. Overall, would you say things have been easy for you?
It definitely wasn't a smooth road. There was a huge seven-year gap where I just wasn't getting any work at all. That has to be at least 1000+ auditions. That's a LOT of no's. As actors, we're told to try to kind of form this thick skin to rejection, but honestly, a lot of that can get under your skin, no matter how thick it is. I think any sane person would eventually go "you know what, maybe acting isn't for me."
And to be honest, I considered quitting several times. But there's no gratifying feeling like acting to me. Like using my body as emotional art is so therapeutic. So I had to keep going. But there was so much I questioned: "Is my work ethic not hard enough? Am I not practicing or rehearsing enough? Am I even good at this at all?" Usually when auditioning you kind of just send your audition out to casting and HOPE.
There's almost never any feedback on your performance, so it's not like you can gauge how well you're doing, or even where to improve. That's mostly where classes come in handy, but a lot of those cost money, and often a LOT of money. I spent a lot of time kind of lost, waiting by the phone, hoping for that next email, that next opportunity to give it my all because I desperately needed work. And then when it came, feeling the sting of rejection. Rinse and repeat. It was so hard. Sometimes it's like you're trying your best, and everyone's telling you-you need to try harder.
Ever auditioned for Spider-Man and NOT get it? I cried a lot. Acting is such a personal thing. It's art. It comes from the heart and the soul. So when you put your soul into something, and you feel like the person on the other side goes "I don't want that." That hurts. You kind of trust them with this piece of you.
We'd love to hear more about what you do.
I'm an actor. So I'm… kind of my own business? I'm like a walking product. I'm signed to CESD Talent Agency so as long as I"m there, I'm also a part of their business. I've done on camera commercials for McDonald's, Chrysler, IBM, and Windows.
As far as voice-over, you can hear my voice as Remy on Disney Channel's Big City Greens, Lando Calrissian on Disney XD's Lego Star Wars All-Stars (voice matching Donald Glover), Poncho and Carter on Cartoon Network's Craig of the Creek and Troy in the video game Last Year: The Nightmare. I also do promotional voice over for the Universal Kids channel. So every time you hear "Coming up next on Universal Kids!" or anything like that, it's likely that's me.
I can voice kids who are as young as ten years old as well as adults and old men. I often get hired for my more youthful sounding registers, since I still have a pretty youthful-sounding voice. I try to change and modify my voice as it varies from character to character as no two people sound 100% the same. I think I'm most proud of my faith, and how it's kept me grounded through this journey, I'm on as an actor.
I think I've really grown, not just as a person, but as a performer, and I think a lot of my clients and hopefully audiences can hear that in all of my performances. I don't want to place myself in just the "black voice" box, however! I can play your anime protagonist, your angsty video game hero, whoever! And I think that's the beauty of voice-over, is the intention that I'm not held back by what I look like.
Has luck played a meaningful role in your life and business?
Luck is pretty much everything in the entertainment industry. Often times you have to be in the right place at the right time to really hit your big break. Or get handed the right audition at the right time in your life. Or have the right casting director take the right chance on you. Sometimes the right job will even show up at the right time.
When auditioning, you're often competing against hundreds of other actors who are all just as good as you, some maybe even better. Or they have more experience than you do.
What are the chances you're gonna beat out an actor who may have already worked with this casting director? So often times, I don't think of it so much as luck, but divine timing.
For example, my home studio wouldn't be where it is if I hadn't met Jason Linere White at a walla session at Bang Zoom, which led to us becoming great friends, and me doing a job at his house because I didn't have a studio, and then him gifting me a mic, which I could use to do all of my Universal Kids promotion.
And THAT studio wouldn't be possible if I didn't rap beforehand, which led to me buying a pop filter and a mic stand. I just think that's a LOT of coincidences there to chalk it up to solely "luck". Maybe God sets certain things up and really takes His time.
Adversely, I wonder if that string of seven years that I spent not working was due to just "bad luck". Maybe I accidentally broke a mirror or something! I mean it was seven years…
Pricing:
AT2020 USB Mic (about 110.00 [on Amazon])
Microphone Pop Filter (9.99)
Mic Stand (about 15.00)
Classes Range from 250.00-600.00 depending on where you take them!
Laptops range from 400-1500!
Contact Info:
Instagram: @childish_gamzeno
Twitter: @childishgamzeno

Image Credit:
Andrew Chenault, David Hawley/Oceanic Mantra, Maya Vestal, Ezra Weisz, Dubbing Bros
Getting in touch: VoyageLA is built on recommendations from the community; it's how we uncover hidden gems, so if you know someone who deserves recognition please let us know here.