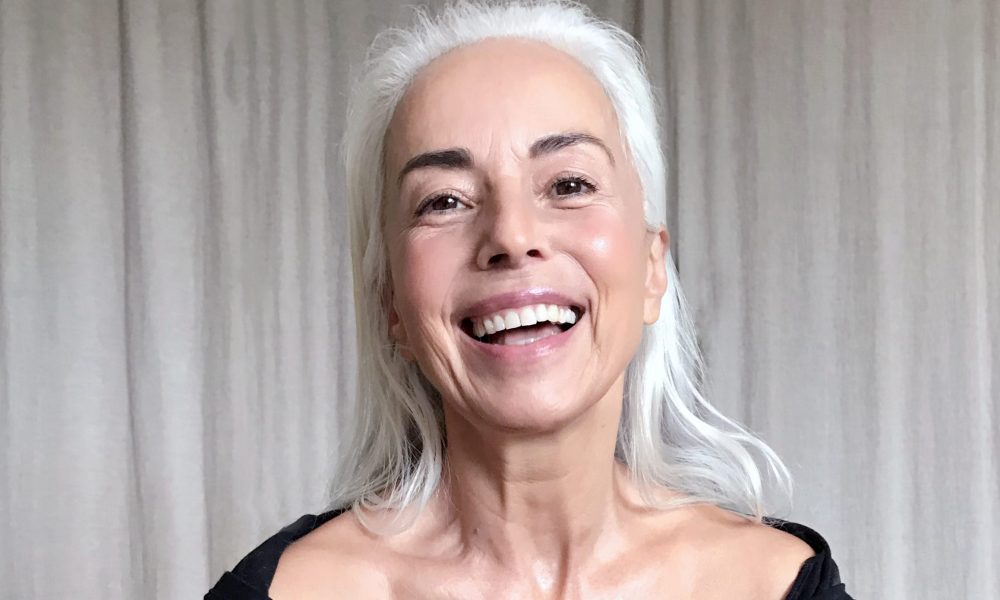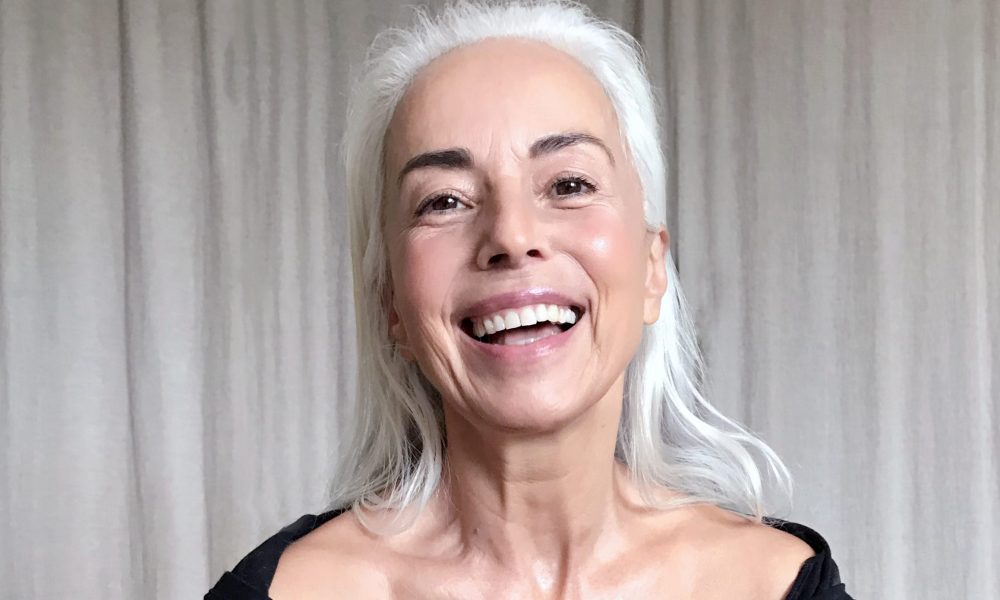 Today we'd like to introduce you to Yazemeenah Rossi.
Every artist has a unique story. Can you briefly walk us through yours?
I was born in France, originaire from the Island of Corsica. I grew immersed in Nature on a beach where running water and electricity arrived when I was ten years old. I have been a nomad all my childhood. I love t travel a lot. I lived 25 years in Paris, a step in Cape Town, South Africa before moving to NYC in 1999. Moved in Malibu in 2007 and became US citizen in the same year. I grew in fashion; my mother was a tailor. Fabrics where my first toys, I started to make my clothes when I was a teen. I also love to do interior design and ceramic. I am a visual and manual artist; I combine all my aptitudes to create original pieces. I am fascinated by photography, images, symbols as archetypes.
I started modeling in my late 20es in Paris as a fit model since modeling has been my passport to travel the world something that I love a lot!
Since my childhood, I am passionate about photography. I did my first pictures with a black box I was not even 10. For me, it is like playing with magic and is part of my daily life. Everything around me is a source of inspiration. I love to do portraits of people, landscapes and self-portraits, still life, nudes, and fashion mostly in Nature.
I consider myself as a Fine Art photographer. I did several exhibitions and self-published books.
I also do videos that I record and edit exclusively on my iPhone.
I am learning to pilot a drone to give me another perspective for my self-portraits and landscapes.
I am a social entrepreneur; I created a luxury line of Cashmere shawls hand made in Nepal. I collaborate with block printers who are printing my Fine Art pictures on Silk and on Cashmere.
I shoot the pictures of my products on myself and use social media as a platform to share and promote myself and my Art.
I plan to create as well a small clothing line made in Nepal.
As I love to create beautiful things with my hands, I appreciate a lot the work of artisans and desire to collaborate more with artisans from around the world.
I just started as well my line of Fine Jewelry with artisans based in Los Angeles, very organic pieces inspired by Nature.
Yazemeenah is a now trademark for clothing, bags, jewelry.
I am working on my bag project; I create them with prints on canvas of my Fine Art photography.
I made the prototypes and look for an artisan in LA who could execute them in small series.
I am contemplative by nature, passionate about the miracle that is the human body since I was a child; I am intimate with my Higher Self, connected to the subtle, invisible world… spiritual. I am quite visionary, my imagination is very fertile, and often I see things 20 or 30 years before they appear that sometimes makes me appear a little awkward to people.
I have the ability to manifest my dreams. I am confident, face difficult situations knowing that the Sun is always above the clouds… I live in a very simple way; I know my priorities and how to satisfy my needs. I make choices regarding what is important to my quality of life; I take risks.
I love to write; I am a storyteller. I love to cook; I practice Yoga for more than 30 years. I am very rarely sick, and when I am I take this as grace and an opportunity to better know myself, I am an happy spirit, independent, a little marginal, a pacific rebel… I never lost contact with my inner child. I have been married twice, had two children from my first marriage. My son will be 46 this year, and my daughter is 43. I am a grandmother of the two beautiful girls 13 and 17 from my son.
I am 63 now; I live the best time of my life since I turned 50. I am single and am very surprised to love this so much as when I was younger I could not imagine such a thing. I am so much at peace and content. I share information about my way of living on social media. This makes me part of the influencers for the quality of living. I give a lot of interviews around the world and am hosted by TV shows to simply witness about who I am, how I live. It is my way to contribute to create a better world to live in as sharing is caring.
Please tell us about your art.
I answered a little about this previously…
I love Beauty since I was a child and love to share what makes me vibrate, what makes me happy, what fulfills my Soul, I love to see people vibrate too. I believe that by sharing my enthusiasm about Life, my frequency, people, can feel it and resonate on that frequency too.
I believe Beauty is the direct manifestation in our material, the physical dimension of our Divine Essence. To create Beauty with everything in my daily life is vital to me; it is fulfilling, rich, pleasant.
For me creating Art is necessary for a happy life.
I love Nature. Nature creates Beauty everywhere; it is always in balance and harmony. Nature is where I take my inspiration. I love organic matter, and as humans we are organic as Nature so how can we create Beauty with ourselves as Nature does make a masterpiece with ourselves and our lives. I love to integrate myself in landscapes, simply to give the viewer the feeling he is the one seeing the scenery.
When I shoot in the deserts my timeless being resonates with the limitless that surrounds me, It is the most amazing feeling to me, every time I have this strong feeling coming to me that is like " I can die right now, I don't need anything more" …totally full filed.
My artwork like most artists is an ongoing process. I am connected out of linear time so it can take years to have something accomplished or few days.
It is amazing to me how all that I create in the different fields is connected! all goes together, jewel, ceramic, clothing, photography … like reflections /extensions of my being.
In photography, I love to do self-portraits because I love randomness. I love the unknown in general. I love to discover.
It is also easier for me from a logistic point of view to be my own model; it gives me a lot of freedom while traveling as I can be at my own rhythm… I love to be alone when I shoot because inspiration comes very often in surprising quite magic ways and unfolds beautifully. It is different when there is someone with me, there is not the same mysterious flow, but there is something fascinating to me while taking portraits of people in the soul to soul relation that suspends us like by magic during the session in a timeless dimension with a strong feeling of being one.
Given everything that is going on in the world today, do you think the role of artists has changed? How do local, national or international events and issues affect your art?
I think more than ever the role of artists is important and we created the perfect tools to develop connectivity and to inspire people all around the world to express Art.
Art is therapeutic; it feeds the Soul. As I said previously it is satisfying the very important human need of being a creator as an expression of our divine dimension in the material world. Beauty, same as Love, is a balm for the Soul.
We created the perfect tools with technology, cameras, computers, social medias, etc., to express, develop and share Art all around the world.
These amazing tools that we have now can make everybody happy creators. We live a fantastic era! People busy creating, expressing and sharing Art don't have time to make war.
Yes, the role of artists has changed as being more exposed to shared to inspire, to stimulate others as catalysts, to awake their artistic side creating Beauty at their turn which they can share and inspire others at their turn.
When I go to Art events I feel energized, inspiration is flowing even more and makes me feel deeper to be part of the humanity in perpetual evolution, mutation. It is quite paradoxical to me who love so much to be alone and enjoy my solitude than this feeling of belonging to the collective, to contribute at my level to the evolution of Humanity.
Beauty manifested is what connect us since the beginning of eras. Our print, proofs that life exists… I am fascinated by the handprints in the caves in thinking that these hands belong to a human who had a life , besides society evolution, with joy pain as I experiment myself…
I love to go to museums; It is so rich, so inspiring, it increases this strong, great feeling of appurtenance.
How or where can people see your work? How can people support your work?
People can see my work on my Website yazemeenah.com, on social media or with me upon appointment if interested in exhibiting, commissioning or buying.
I am open to collective projects for charity.
I don't have any show on walls right now and would love to be sponsored to exhibit my nice large scale projects! Especially the one about Water.
It is possible to buy the shawls directly from me; I don't have an e-store.
Artisanat is not mass production. I also don't want to spend all my time dealing with administrative issues; it kills my creativity; so, for now, it is like this, minimalist and for some privileged people.
I am open to develop my little business at another level if I meet someone right who loves what I do and would love to support me in being in charge of the business development part.
There is the story of the shawls on my website.
With my small business as a social entrepreneur, I support little makers in Nepal and give money back to the community in supporting an orphanage in Kathmandu.
I just got my first silver pieces of jewelry inspired by a bracelet that I created more than ten years ago in Horn from wild Corsican goat, with an amazing texture similar to ripple on water or waves.
The piece is extraordinary and precious to me as symbol of my origines,  like a museum artifact. For now, I have it made in Silver, polished, mat, oxidized, and Gold plated, soon in Silver with Pink Gold plated, in Brass and Titanium cobalt.
I am very much excited about this project that I dream to realize in pure Gold and want to decline the theme in many different ways for jewelry and interior design.
I am open to meet people who are interested in or involved in art development in fashion.
Contact Info:
Image Credit:
Portrait profile is from Kelly Axelrad
Yazemeenah Rossi
Getting in touch: VoyageLA is built on recommendations from the community; it's how we uncover hidden gems, so if you know someone who deserves recognition please let us know here.