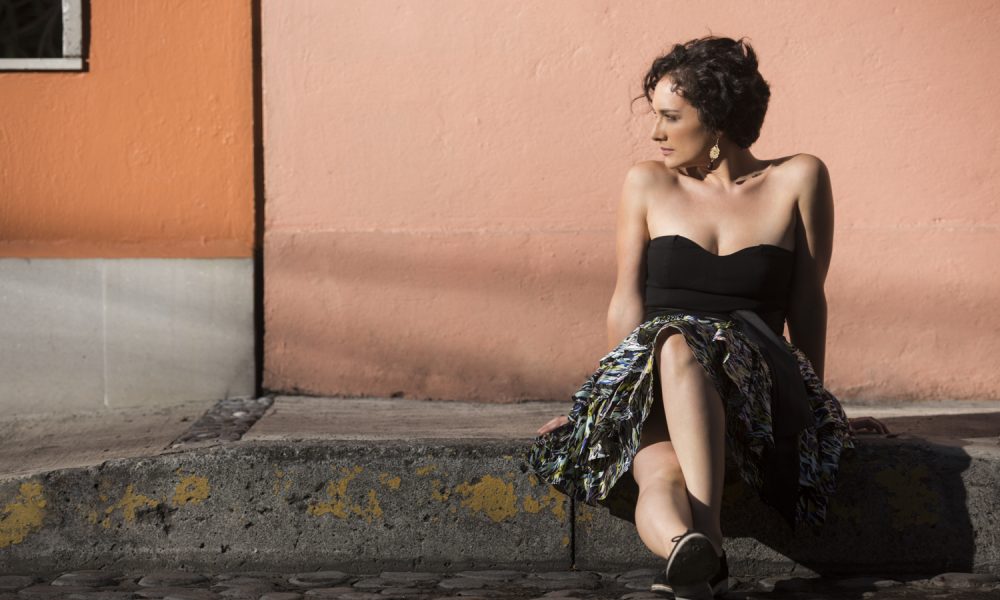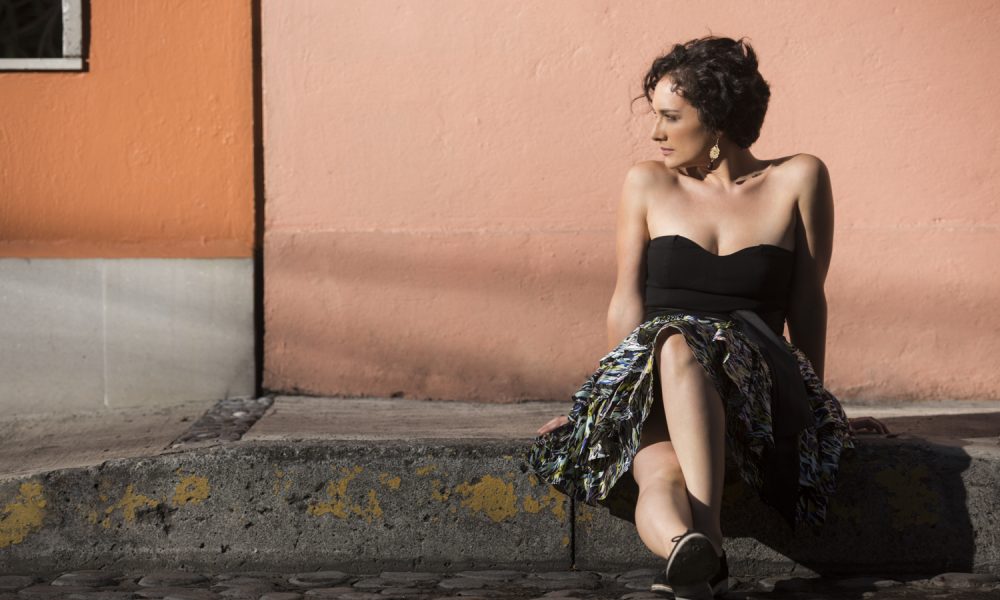 Today we'd like to introduce you to Valeria Mason.
Thanks for sharing your story with us Valeria. So, let's start at the beginning and we can move on from there.
I was born in Mexico City. My mother, a piano teacher and my Father, an architect, raised me, my brother and sister in the heart of Coyoacan, the most cultural and antique area in the city. I started in music at an early age at home. Instructed by my incredible mom… who ultimately guided the three of us into attending the National Music School that belongs to UNAM, Universidad Autónoma de México, one of the biggest universities in Latin America. That's where I started playing the violin at seven years old. It feels that most of my life was spent in that school. I have such distinct memories of walking those hallways every day, listening to the evolution of each diverse instrument in a classroom, practicing day in and day out and the joy of running through the middle patio where everyone gathered at the end of a rehearsal or concert. Thinking back, it feels like the transition from student to eventual teacher was almost a blink in time.
In my earlier years, I also had a passion for dance, and my amazing mom supported me in such a way that she took me to every class I ever asked for. Soon, I was accepted into the Academia de la Danza Mexicana, a professional ballet school from Instituto Nacional de Bellas Artes, where my day would start at 7 am and end at 5 pm only to have my mother rush me to the music school and then, hopefully make it home by 10 pm. From the outside, I think many people thought me and my siblings didn't really have a childhood because we were always bouncing from school to school, class to class but the truth is that my childhood was beautiful, busy…but full of everything I wanted to do.
When it was time to decide where to go for College. I found myself on another journey…. traveling 2 hours a day to a satellite campus of UNAM to study International Relations. Ironically, it was only days after I started there that one of my first auditions came to fruition as I was chosen to be part of Fama El Musical (Fame), my first professional production. So I had to choose: College or working on a musical.
Well… I chose the musical. I was excited to work at the prestigious Insurgentes Theater. In the coming year, I was the understudy of Serena waiting for my shot while I did everything the company asked of me. Soon, it started to settle in how tricky this business was. As the only violinist, back up dancer, singer and actress in the company, my hopes of playing Serena were fading. No one else in the company could replace the violin so I was rarely allowed to understudy. In this case, my skills kept me further from my goal.
When Fame was set to go on a South American and European tour, I came to the realization. This was the time for me to invest in my future and go back to school. I quit Fama and went to College to study Translation in French.
During those four years, Music was always there, it was just more like a side business. A side business I was more than familiar with. Since I was a teenager I had been playing gigs with my brother and sister. From a youth orchestra, doing corporate and social events to a Baroque Ensemble, Violin groups, Jazz bands, even pulling out an electric violin and wearing a wig with the Mexican Rock Band ¨La Castañeda."
I was taught to be self sufficient and music made sure money was in my pockets.
At that time, I was dating a musician. Someone who was free and not demanding. It was the perfect relationship for me at that moment. I would focus on my studies and work without distraction.
I have always been a romantic but at this point in my life…I was more pragmatic.
We got married shortly after I got my Translation Diploma. I learned a lot in the following year. I learned I had an urge to return to the music school. I learned my pragmatism didn't always create what I dreamed of.
Within 16 months …I ended my marriage.
I started focusing on Music Education when I was offered a job as the Arts Coordinator and violin teacher at Colegio Monteverde, a private institution and later on, at the same school I studied most of my life but now as the String Coordinator.
I was honored to work at the Escuela Nacional de Música of UNAM for four intensive years there when my life shifted dramatically…
I reconnected with a lost love I had met when I was 17. This reignited the romantic in me.
…I quit my job and moved to LA. It was a big bet but also was the best decision of my life. I discovered an incredible man who had all the elements I always dreamed of in a partner. I was afraid I was idealizing someone I fell in love with 11 years before. But now we were very different people and it was even better. It was easy, everything flowed effortlessly.
In moving to the United States, I had to start over but I also had the chance to start from a blank canvas. My fiancé asked me what made me happy and the instantaneous response was…I wanted to sing. I loved to sing. So he looked at me and said: Perfect, so why don't you sing…. but sing your own music.
That answer shook me and scared me. I never wrote my own music, I was always the musician in the back accompanying the artist in the front. I never thought I could do my own music, project, story.
The result was eye opening, I initiated a process of self discovery that shifted me. I was now able to break the walls in my head that had stopped me from believing I was capable of writing my own music.
Today, I'm married to my magical love and I'm happy to say we just celebrated our 11th anniversary. We have two beautiful girls (7 and 4 y/o), My album Un nuevo inicio is out, as is my new single Quiero. I have a new EP ready to drop and videos in the pipeline.
You never know how life can surprise you.
Great, so let's dig a little deeper into the story – has it been an easy path overall and if not, what were the challenges you've had to overcome?
I feel so fortunate to have what I have at this moment but of course there have been tons of obstacles and struggles but it feels kind of ridiculous to talk about struggling given the current state of our global union.
Being isolated in a quarantine due to the Covid 19 pandemic has emphasized in my memory the times that I have experienced isolation without being physically separated and that took me back to different situations. Not only me but many other people have experienced for years.
Since I was a kid, I experienced being isolated in my own community for different reasons. I remember clearly when a ballet teacher yelled at me during class and said I shouldn't be at that public school, that I was stealing from the government because I was white and ¨posh¨.
In Mexico we experience classicism more frequently than racism but in this case the color of my skin was the trigger.
Later on, at a work environment I had to navigate harassment as a normal thing. Like most women have experienced in the work place, we learn to duck as best we can. It was acceptable for men to make you feel uncomfortable and treat you like an object. Part of being a woman was to learn how "not to pay attention or give importance to that behavior."
Today that I'm a mother I feel more empowered to speak up and confront injustice. I was raised in the hierarchy of who is older or more important or who has the power to destroy someone's reputation or future and that was reason enough to stay quiet and put my head down.
Another struggle was finding the true meaning of a healthy relationship, the power of a good partnership. It took me many failures to know what I wanted.
I bought into the idea that I could make someone fit into the box I created in my head. A set of parameters that would define if someone was "good" for me or not. I needed to change someone. I married a man who became my project. He was a good guy, but like I say in my song "El contrato del amor", I stacked a kitchen full of little spoons and cups, spoons and cups that were never used. We just came from different sides. It was painful to realize I made him be with me. But that relationship and behavior taught me so much. It helped me to take responsibility and look for what I really wanted.
Sometimes quitting is the most honest and respectful way to honor yourself and others. Stop forcing a relationship, stop persisting in something that shouldn't be is brave too. I know I am a hard working person, I am persistent and I am resilient. Getting a divorce doesn't define me as a flaky person, or a lazy one. I keep climbing, maybe not on that mountain. I choose a different one.
The obstacles today are related to the juggle of family and work as everybody else with a family has to deal with. Sometimes we need to prioritize and my music takes the back seat. Eventually, we can make things happen but also I've been learning to be more patient and knowing things will happen when they supposed to.
We'd love to hear more about your work and what you are currently focused on. What else should we know?
I am a Latina Singer/Songwriter, Violinist and Teacher. I write songs from my guts that I hope connect with every and all. To paint a portrait of feeling and something to fight for. Whether someone has experienced something similar in their past or present, or are just kicking back and enjoying a rhythm that speaks to them.
My taste is inherently eclectic…and I feel it touches on so many styles and rhythms from Salsa to Rumba, Flamenco to Bolero…Traditional Cubano to straight Old School Jazz vocal…I have been inspired by so many incredible musicians and heroes…It's hard to say exactly what sets me apart from anyone but I believe my origins and background in Classical music, coupled with my adventurous yearning to experience playing every type of music heavenly possible, has made me the Artist I am today.
I believe my influences set me apart from other Latin artists. And my personal experiences locate me as a different immigrant. I didn't have to leave my country to survive,
I'm not trying to be like my heroes. They inspire me but don't define me. I'm capable to admire other artists and acknowledge their beautiful work, but their success don't beat me up, I insist, they are a big inspiration to find my own ideas and unique sound.
What moment in your career do you look back most fondly on?
The day I opened for Sergio Mendes at the Celebration of 50 years of Brazil '66 at the Redondo Beach Performing Arts Center. Opening for a legend that I have admired my whole life was a 'pinch me' moment. I would never forget it.
Contact Info:
Image Credit:
Ivan Copelli, Alejandra Barragan, Soledad Recatume
Suggest a story: VoyageLA is built on recommendations from the community; it's how we uncover hidden gems, so if you or someone you know deserves recognition please let us know here.