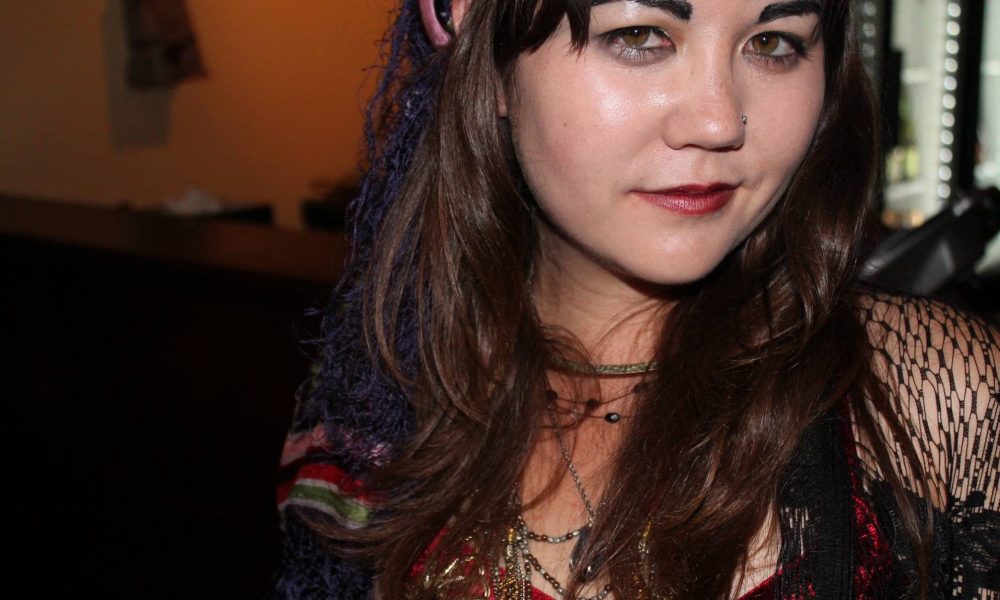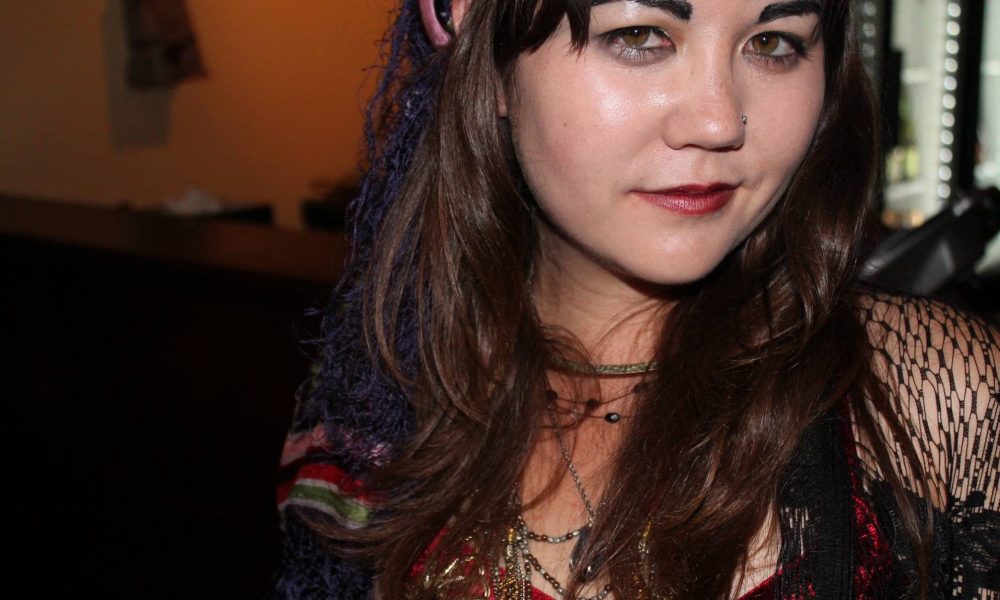 Today we'd like to introduce you to Nancy Lynée Woo.
Nancy Lynée, let's start with your story. We'd love to hear how you got started and how the journey has been so far.
I wrote my first poem when I was eight years old, but it wasn't until I was about 22 that I realized "poet" was a real-life, flesh-and-blood type of person that still currently exists in today's society. Now, I have joined their ranks. And it seems like every corner I turn, I bump into some poet or other (if you know where to look, they're everywhere!). In fact, I plead guilty to helping more of them onto the page and the stage as a workshop leader, community organizer, and creative producer. It wasn't long ago that I was that poet being kindly shepherded into the spotlight, and now I do what I can to create opportunities for more art, more stories, and more ideas to be seen and heard.
Looking back on my journey so far, it has been a lot of things but certainly not boring or slow-paced. It was only 2012 when I realized other poets even existed. I spent 2013 writing like a madwoman, flexing my growing muscles, going to open mic nights, meeting teachers, peers and friends, and getting my first poems published. In 2014, I published a poetry chapbook, started performing at poetry readings, and started a social justice-focused literary press, Lucid Moose Lit. Along with my co-creators, Sarah Thursday and Terry Wright, we threw dozens of literary events and published more than 100 writers and artists across two anthologies on poverty and feminine identity, respectively.
In 2015, my focus shifted to developing my own craft when I was accepted into the 7-month-long Emerging Voices fellowship in West L.A., run by what is now PEN America. This was a rigorous training program for "writers who lack access to a traditional literary career," which offered mentorship and writing classes and culminated in a final reading of our own work at the Hammer Museum. After the fellowship, I faced a bit of a personal, financial, emotional, and existential crisis, thought about throwing in the towel to this so-called literary life, and spent most of 2016 in a cocoon. Oh yeah, I published my second chapbook that year (though I was in a bit of a fog at the time).
Come 2017, and my wings started stretching again. I began building the foundation for what is now a growing literary organization in my city, the Long Beach Literary Arts Center, with other literary leaders in Long Beach (all women). I worked with a small team to start an art-media collective focusing on grassroots journalism called FORTHE. I created my own poetry curriculum and started teaching independent workshops, called Surprise the Line. This year, I've co-produced Long Beach's first queer arts festival, called OUT LOUD: A Cultural Evolution.
In between all of this, I have worked as a freelance journalist, content manager, and ghostwriter, and in my spare time hosted dozens of small group events like women's circles and creative salons. Are you exhausted yet? I blame "The Artist's Way," by Julia Cameron, which I first read in 2012, for the initial impetus to believe I might be an artist at heart, and I've been creating ever since. I am very much a collaborator, and I find myself co-creating with lots of different people on lots of different projects, but everything I have my hand in has a common goal: uplift and empower, bring people together, and celebrate our shared humanity.
Overall, has it been relatively smooth? If not, what were some of the struggles along the way?
It's not by accident that I have surrounded myself with poets, healer, artists, musicians, activists, visionaries, and creative entrepreneurs, but neither is it entirely by design. "Leap and the net will appear," the old adage goes. Well, let me tell you, I've been leaping, and falling, and resting, and dancing, and leaping. Though the path is uncharted, I don't create the road so much as I keep my eyes open for the next step.
It takes a lot of trial and error, a healthy dose of ambition, and endless tenacity to create things in the world, especially for young women. I have tried and "failed" at so many projects, but every experience teaches me something, and I lean into the next project that much wiser, that much kinder, and that much better. Keep testing your edge, and you will grow beyond your wildest imagination.
If you have even an inkling of an idea that you might want to create something unique and valuable in the world, listen to the small inner voice that says, "It's possible." Accept every fear, doubt, challenge, and surprise that comes once you say, "Yes." Say yes. Take it one day at a time. Find your tribe. Love yourself.
Alright – so let's talk business. Tell us about Long Beach Literary Arts Center – what should we know?
It might say something about me that answering this question is difficult. I have been trying to figure out what I do for years! As a creative entrepreneur, I wear a lot of hats. Probably like a lot of creative people, embracing only one label feels like betraying all the others. I'm a community organizer and event producer, poet and writer, visionary and entrepreneur. My background is in writing, sociology, and marketing, and my sweet spot is that area in the middle of the Venn diagram where social justice, the arts, and social entrepreneurship meet.
I think what sets me apart is my ability to help others bring their ideas to life. As a visionary consultant, I hold space for the creative process. Truly, any idea can be made manifest with a little bit of belief, a flexible strategy, and consistent effort over time. I know what it feels like to have eleven ideas light up the mind at once, and I help people stay calm and motivated while embracing their own brilliance, which can, admittedly, be alarming at times. Brilliance is nothing to be afraid of. Together, we clarify, strategize, execute, and innovate to create something that wasn't there before. As a friend once said to me, "All it takes to get the dance party started is one loony and a believer." Sometimes, I'm the loony. Sometimes, I'm the believer.
Do you feel like there was something about the experiences you had growing up that played an outsized role in setting you up for success later in life?
I was disowned by my Chinese family at birth because my father married a white woman. My childhood feels drifty, foreign, and small. I grew up feeling very alone in the world, unseen and unheard, outcast and outsider. I've faced my share of challenges, from social anxiety to depression to friends' near-suicides to racism and sexism. It took years for me to find my voice, embrace my confidence, and accept my own brilliance. I think knowing what it felt like to be abandoned and isolated also made me realize how deeply important it is to connect with each other. Having grown up feeling "outside of" is probably what makes me so passionate about hosting welcoming events, facilitating meaningful connections, and provide platforms for a chorus of voices to be heard. None of us are alone. We are intimately connected to each other, and the way we treat each other matters. What we do matter. So, I aim to spread kindness and start fires because we need all the empowered creativity we can muster.
Pricing:
Visionary Consultation – $75/hour
Contact Info:

Image Credit:
Casey Curry, Erik Rodgers
Getting in touch: VoyageLA is built on recommendations from the community; it's how we uncover hidden gems, so if you know someone who deserves recognition please let us know here.