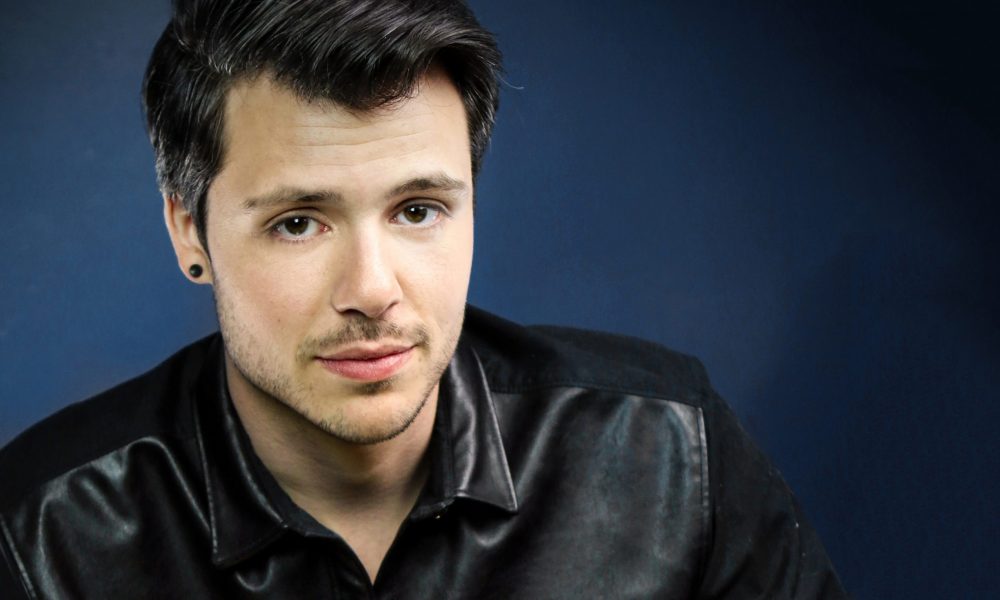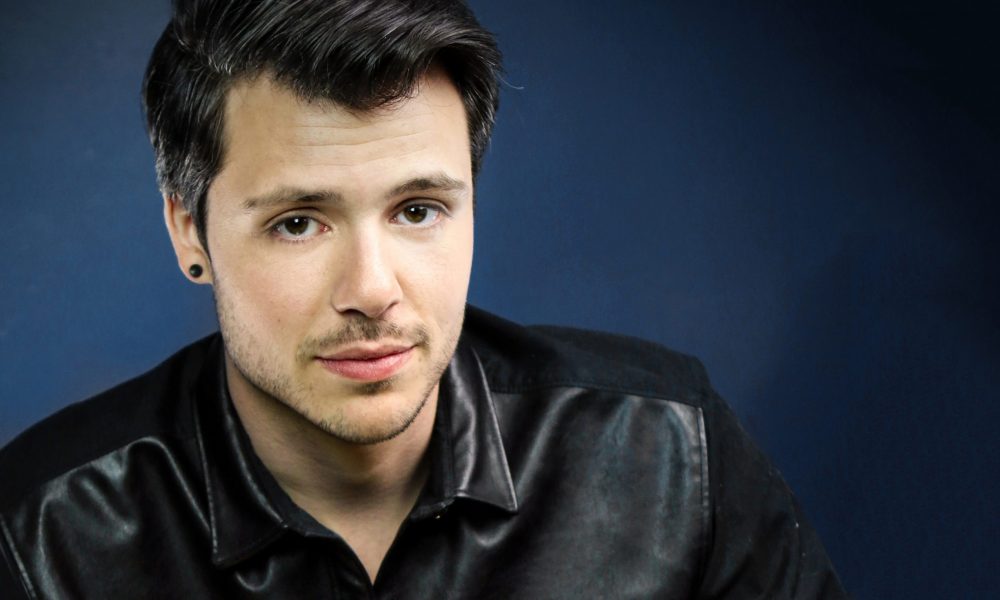 Today we'd like to introduce you to Tim Schaeffer.
Tim, let's start with your story. We'd love to hear how you got started and how the journey has been so far.
I grew up in a small town right outside of New Orleans, and for as long as I can remember, I was always the artsy kid. The kid who was drawing individual hairs and fingers when everyone else was fine with stick legs coming out of a not-quite-perfect circle body/head combo. I was voted by my senior class as most artistic (probably because I did so much of their art homework for them).
I also grew up reading comics, collecting action figures, and playing video games so I am by all definitions a nerd (a label I proudly wear now as an adult). Those nerd staples are what truly peaked my interest in drawing, painting, a sculpting. I knew these things that I enjoyed so much were all created by artists. Later in life, I would realize this also helped form the themes of my work, which are mostly human/figure-based.
I've always been a detail-oriented person so when it came to my art I could never settle for anything less than photo-realistic. My goal was to always be able to get something as perfect as it could be. I had a hard time stepping away from source references because there was only one "right" way to do something. It wasn't until I was in college studying art that a professor told me that its great to be able to do that, but I was doing a great disservice to myself creatively. It's great to know the "rules", but you learn the rules SO that you can break them into something that is your own.
Through my studies, I learned the infinite freedom that comes when you allow yourself to step outside of that box. It was also at this time when I took my first steps into learning photography. As a self-proclaimed perfectionist, photography was a way to actually let go of my neurotic need to focus on detail because I physically had no control of the final image. The camera did the hard detail work, allowing me the freedom to refocus my creative energies into the other aspects of creating the image.
I fancy myself a "Creative Renaissance Man" in that whenever I try a new medium I feel compelled to explore it to the fullest and acquire it into my creative arsenal. I never felt the need to push myself back into a box saying "I can only draw" or "I have to pick one discipline to focus on." Every medium can open up a different door in your imagination and they all really lend themselves to one another. Understanding form from sculpture helps you understand form when you're drawing. Photography helped me understand the importance of framing and composition. Drawing and painting helped me understand light and color.
I then moved to Los Angeles after college with very little idea of what I was actually going to do. I only knew 1 person when I moved out so I had a lot of time to myself while trying to find work to focus on creating who I wanted to be. I ended up falling into an office job in talent management representing actors. Unfortunately my art sort of fell to the side to make room for financial security and a job that I "liked" but didn't love. After a few years and many gray hairs later, I had this gnawing feeling of resentment and "a hole" building inside of me that I couldn't quite figure out. I realized that I loved seeing fellow artists succeed, but that instead of representing them and watching them I wanted to be in the trenches with them. So, I left my security and took a risk to try my hand at freelancing with what I knew how to do.
Through that job, I was introduced to many industry people and I started just casually taking headshots for some of my clients and friends. After a year of "playing around" to develop a portfolio and refine my skills I developed a real passion for portraiture and utilized my connections from my industry job to develop a client base. While the need for headshots is plentiful, they can also be a little limiting, so I pushed myself to step into other types of photography like fashion, commercial, lifestyle that could still center on people but gave me far more freedom of expression. I was fortunate to be surrounded in Los Angeles by a slew of creative individuals who want to see their own visions come to life, so that led to expanding formally into illustration, storyboarding, and concept art for comics and film pre-production.
As any (working) artist will tell you, there is no shortage of choosey beggars out there willing to pay with "exposure." Exposure, however, is not currency accepted by the Los Angeles Department of Water and Power. So, I had to use every "weapon" in my arsenal from all fronts to survive financially. I literally could not afford to just do photography or just illustration because there wasn't enough work in just one. When that still wasn't enough for me I went back to what I've known since I was a kid: Action Figures. What started as my childhood hobby of making toys for myself (mad that the big toy companies wouldn't make my favorite characters ) turned into people as nerdy as me actually want to buy these little pieces of plastic I was hand sculpting and painting. I went from creating comic book characters to making real people and even cake-toppers for weddings. This evolved into an art in itself that I, as a 30-year-old adult who likes toys, used to be embarrassed about but am so proud of now.
While I still most definitely am still a starving artist, and I am A-Okay with it. I work for myself, yet I rarely feel like I'm "working" because I enjoy so much what I do. I have the luxury of doing something new and creative every day.
Overall, has it been relatively smooth? If not, what were some of the struggles along the way?
Hell no. My biggest struggle has been with myself and my needs to be "perfect." I always have in my head that if I see something that could be better (within my work or life) that I am doing a disservice to myself and by not addressing it and doing everything I can possibly do to make it "better." Perhaps it can also be attributed to getting older, but I am learning now how to stop, step back, and let something or someone's imperfections be seen as a more positive, defining character trait and not a defect for the world to see. I am fortunate that I have a wonderful support system of friends and family to keep me grounded and help pull me up when I feel like I'm drowning.
Alright – so let's talk business. Tell us about Cellar Door Studios / Tim Schaeffer Art – what should we know?
I have two companies that have a little crossover: One being my art, Tim Schaeffer Art (painting, sculpting, and illustration) that I operate solo and then Cellar Door Studios, my photography and media company that I operate with my business partner David Reyes.
A common thread throughout all my work is the human figure and people. I love to draw it, photograph it, and sculpt it. There is so much that a face and a body can convey to form a narrative that scenery and objects just can never do (for me, at least).
Within my art specifically, I specialize in narrative work with bold colors and pop culture influences. I'm very inspired by older religious narrative paintings that tell a story, which I think lines up perfectly with the comics and how they visually tell a story. I see each panel as its own complete work of art that references both what came before it and after it. I also really enjoy the fluidity of hair so it tends to be a focal point in a lot of my works, whether it be drawing or sculpture in my toys.
In my photography works, my aesthetic is really geared around clean, simple, and bold portraits. I think what sets me apart is that, particularly with headshots, I was that person who had to use those pictures to get actors work. I saw the other side. I know what catches the eye of a casting director and what a representative needs to get you into that door. It's not always about being the prettiest picture of you. It's about having an honest picture that speaks many things at once and stands out among hundreds of others surrounding it.
Any shoutouts? Who else deserves credit in this story – who has played a meaningful role?
My family deserves more credit than I do, honestly. In particular, my parents. I could not possibly have bigger cheerleaders than them. They know me, they know what I want out of life, they genuinely want it for me, and they give me the confidence to know I can achieve it. I'm very fortunate I have the type of parents I can talk to about anything with.
I also keep a very tight group of friends, one in particular named Taja that I've known since 8th grade that I'm confident has saved my life at least twice. She's been such a rock for me as the only family I really have out here. Everybody needs that friend that will tell you what you NEED to hear and not what you want to hear. We've really done our individual journeys together.
When I was working in talent management, I always tried my best to help people that I had the ability to help. After all, you never know when one day they could maybe help you. I believe by helping people without any expectations that you are paying it forward to the universe. Los Angeles is the smallest big town ever and the web of connections out here can be mighty. So, I was extremely delighted when many of my old work associates and friends started referring clients to me. I literally couldn't have even gotten started without them let alone sustain it.
Oh and social media. I detest it personally, but it has allowed the little guy the same opportunities for exposure to the world as the big boys. And in a visual business, people need to SEE your work to want it. They buy with their eyes.
Contact Info:
Getting in touch: VoyageLA is built on recommendations from the community; it's how we uncover hidden gems, so if you know someone who deserves recognition please let us know here.