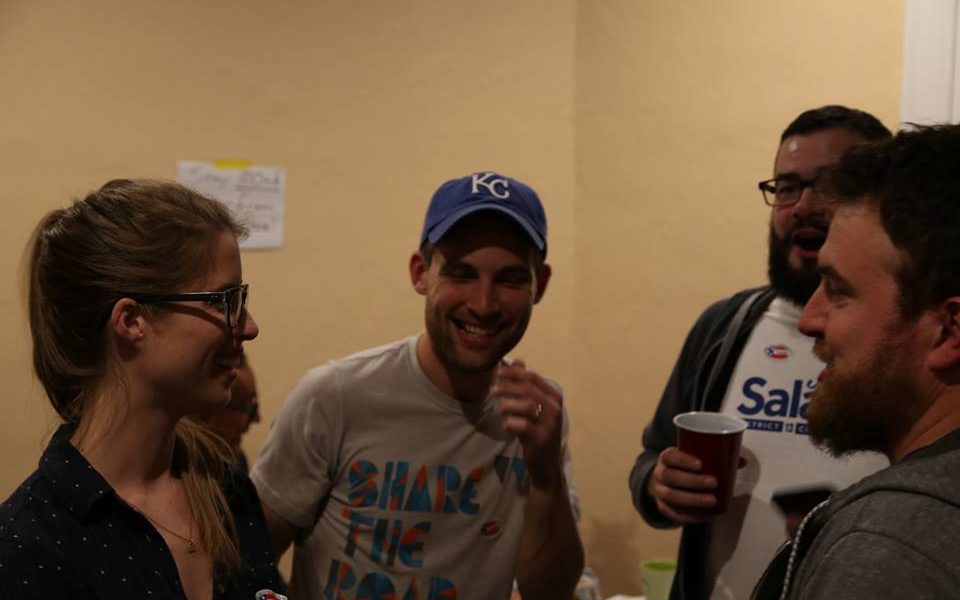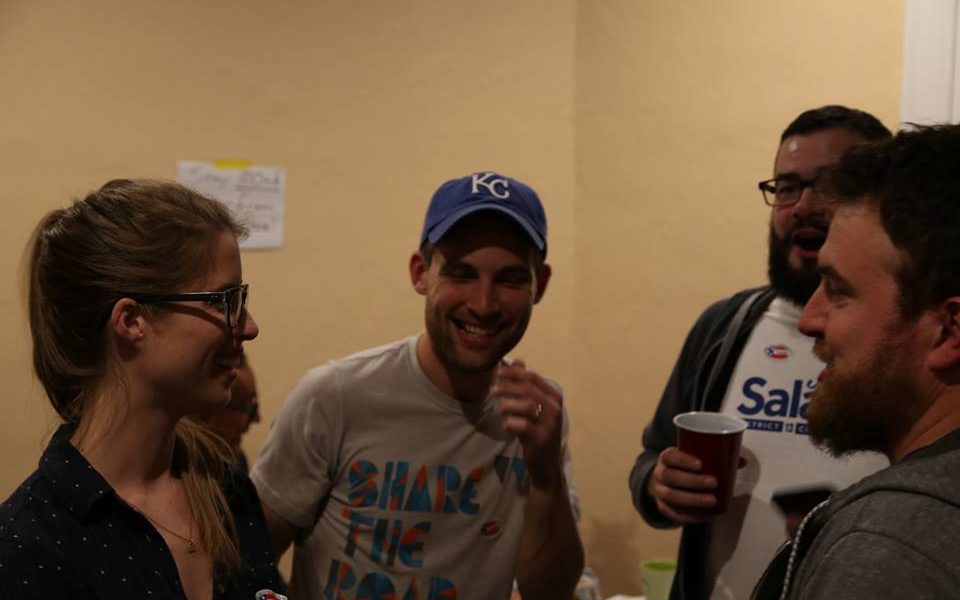 Today we'd like to introduce you to Steve Ducey.
Steve, please share your story with us. How did you get to where you are today?
My life changed more in the last 18 months than it has in the 10 years I've been in Los Angeles. I grew up in Kansas and graduated from college with a degree in Philosophy but I've known since a very young age that I wanted to be an actor.
Since my elementary school, production of "The Mice From Outer Space", my life has shaped by my love for the performing arts.
By the time, I reached my senior year at Blue Valley North High School, I was the president of our Drama Club and spent more time in the theater than I did at home. Most weekends saw me on long bus rides to far-flung small towns for speech tournaments where somehow I was able to earn medals and a letter jacket by doing what I did by myself in my basement when I was 10: pretend to be all the characters in my favorite movies.
I already had the Jerk memorized and now, you're telling me I'll be rewarded for acting like a spaz for ten minutes while everyone watches?
SIGN ME UP.
At the University of Kansas, I continued to perform on stages big and small, both at school and in the independent arts community.
My dream was to move to Los Angeles to be a stand-up and sketch comedian and try to carve out a career in film and television.
As an artist surviving in precarious economic times, the last 9 years have not been easy. I've been lucky to have stable survival income, both in the entertainment industry behind the camera, and that most cliche of actor gigs, waiting tables.
It's a marathon, not a sprint, they say, and you can't live and die with the highs and lows if you want to have career longevity.
But being an actor in LA is incredibly frustrating, and it can leave you feeling isolated and vulnerable. By the end of 2016, I was at an emotional low point, though not entirely because I wasn't starring my own web series or testing for network pilots. My soul felt sapped and my brain felt fried.
And then, Donald Trump was elected President of the United States.
You see, while I was in high school, I not only got to spaz out as Young Frankenstein on the weekends, but I also did policy debate, which is where the 16-year-old version of yourself that you'd most like to punch talks real fast about how negotiating improperly with Russia will lead to nuclear war.
I've been interested and engaged in politics ever since, even writing opinion columns for the University Daily Kansan.
After Trump though, I realized it was time to take action. Reading The Intercept and freaking out on Facebook was only making me more miserable.
So, I started thinking about ways to volunteer, to put this fire in my belly to good use. And, I had no idea where that would lead me at the time.
Great, so let's dig a little deeper into the story – has it been an easy path overall and if not, what were the challenges you've had to overcome?
So much of my life has been thrown into chaos as my priorities and focus have radically shifted. I find my head spinning and my stomach churning a lot. Anxiety and depression actually predate my life as a community organizer. My first panic attack was a few years ago and it was genuinely terrifying.
For months before the 2016 election, I was severely depressed. Though such a huge life change has posed a challenge for coping with mental illness, the human connections I am making in the work, along with consistent treatment, have me feeling more confident and fulfilled than I have in years.
I'm busy as hell and sometimes, it's really hard to keep it all straight. I'm wearing a lot of hats and sometimes my inbox makes my palms sweat. But, a lot of the lessons you learn from surviving Hollywood serve you well in politics. It's a long game. And, you've got to surround yourself with good people. It's extremely challenging but the satisfaction you get when things go well almost beats any ovation I ever got as an actor.
Please tell us about Democratic Socialists of America – Los Angeles.
The majority of the organizing work I do is with The Democratic Socialist of America – Los Angeles a registered 501 (c)(4).
DSA's membership grew with the ascent of the Bernie Sanders campaign, his message of Medicare for All, $15 Minimum Wage and Free College Tuition exciting a host of young people and disaffected Democrats. After the election and inauguration of Donald Trump, DSA's ranks exploded now counting 35,000 people in 49 states. The LA local has over 1000 dues paying, all volunteer members making it the second largest in the country.
I joined in February 2017. Right now, I am serving as Chair of the Prison Abolition Committee and the Communications Liaison for the Housing and Homelessness Committee.
Nationally, DSA's focus is on advocating for Medicare For All, expanding and deepening our ties to the growing Labor movement, and electing socialists to office.
Here in LA, we spend a lot of time focusing on our housing crisis. On Saturday, April 28th at Friendship Auditorium, we held our first ever Annual Convention and set as a chapter priority to work on tenant organizing and the repeal of a state law that limits cities from expanding rent control.
We're extremely proud that during the first phase of the repeal campaign, we were one of the leading volunteer organization in terms of signature gathering. It speaks to the commitment of our members and the urgency of the cost of housing for so many Angelenos.
We're one of the few outwardly facing, explicitly anti-capitalist groups in Los Angeles in this fight and that sets us apart. We also know we're new and we have a responsibility to lift up the struggles of those who have been doing this work longer than us and who are impacted more severely.
That's why we fight in solidarity with tenants currently facing evictions all over the city and will continue to work closely with the Los Angeles Tenants Union, Union de Vecinos and others to build a united front against eviction.
I also love that DSA-LA is led by its members who have created so many exciting projects, from free brake light clinics to street outreach with people experiencing homelessness. We've got a self-defense class for members child watch at bigger events, and it's only been about a year since a lot of us joined.
I'm really excited to see where we go from here.
Do you look back particularly fondly on any memories from childhood?
This took me a long time to answer. Once, when I was 10 or 11 maybe, I was walking down the basement stairs in my parent's house with a plate of Chef Boyardee Ravioli.
It was raining outside, a cracking thunderstorm, one of the really good ones I miss from the midwest. As I'm getting to the bottom of the stairs, a tree about 30 feet from the fence in my backyard got struck by lightning.
It was scary, but I didn't spill my food. It was an incredible thing to see up close like that. Over before it happened, a sudden and explosive shot of light, sound, and feeling.
For the rest of my childhood, on afternoon walks with the dog, lazy summer days playing frisbee, late nights on a bench smoking Parliaments with my high school girlfriend, I'd always notice the scar from that lightning strike.
Contact Info:

Image Credit:
Adam Gaffney, Natalie Shure, John Motter, Kendall Mayhew
Getting in touch: VoyageLA is built on recommendations from the community; it's how we uncover hidden gems, so if you know someone who deserves recognition please let us know here.