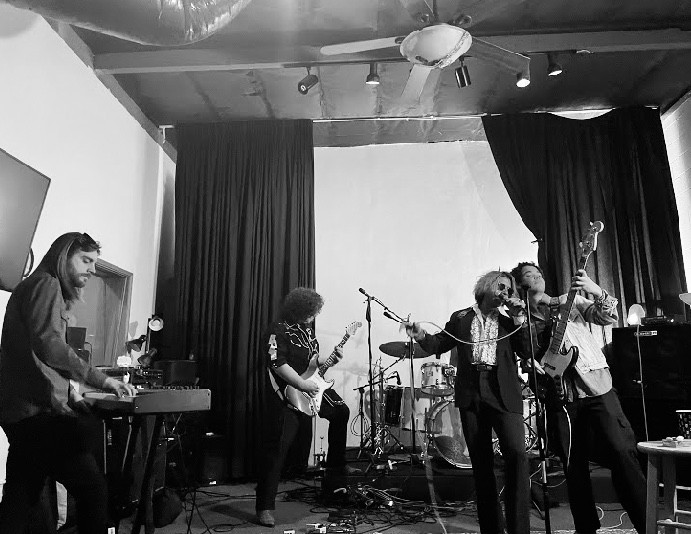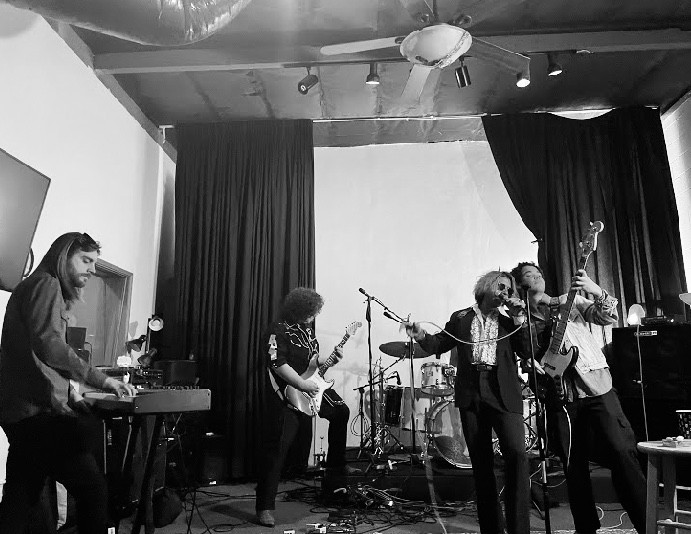 Today we'd like to introduce you to Starmaker. Them and their team share their story with us below:
STARMAKER are an American Hard rock/Fusion band formed in Los Angeles, California in 2021. The band consists of guitar player Tuömas Nixx, Vocalist Dimitrio Pappa, Bassist Mike Astro, Drummer Euan Leslee, Keyboards  Don Rhodes. The band started in October of 2021.
StarMaker is a US-formed rock'n'roll/fusion band, born in the outskirts of sunny LA. Ever since October 2021, where the band debuted their presence in the rock world of the west coast, they has achieved numerous successes and gained a lot of attention.
Best known for their unique sounds, compositional and lyrical skills, diversity in the style and for the immense level of skill set in all five members of the band, Starmaker is merging a lot of musical styles, crossing barriers, revitalizing old-school rock'n'roll style, elegance, grit, and sound. Their voice is a mixture of influences, spanning from the early raw days of Deep Purple & Rainbow, Doors & Led Zeppelin, Cream & Whitesnake to Alcatraz and the beauty and glam of all we know as, the 80s. Their influences reach all the way to bands of today, including The Struts & Greta Van Fleet.
Nonetheless, their sound is unique, in the mere exploration of all the styles & influences each and every one of these five fine gentleman is bringing to the table. With the sparkle of the band generated by Tuomas Nixx, an excellent and scary player, as some people recall after hearing him, with immense technique and accuracy in his tone, playing & speed, the addition of multi-talented and diverse vocalist Dimitrio Pappa, put together the first pieces and lyrics of the band. His vocal quality, in combination with his performance skills & dancing moves, make him quite the fit for the frontman position.
With baby steps, of recording small demo tapes on Logic, trying to experiment with orchestral sounds, lyrical melodies and beautiful words, vicious guitar solos and memorable riffs, a few months down the line a young prodigy was added to the gang. His name: Michael Rankin. His bass tone and technique made it impossible for the band at the time to not recruit him instantaneously. Long going back pal & brother, Euan Leslie was closely affiliated with Dimitrio & Tuomas from the early days of living & studying in Boston. A brotherhood that could not be ignored, he is considered one of the best drummers in the UK, and a completely mastermind, when let loose upon the kit. Euan being close to Michael, while studying with him here in Los Angeles, joined the band, and elevated the sound and approach to the whole thing drastically.
The last but certainly not the least addition to the band, that shaped the sound and made the whole thing complete, was the incredibly talented, multi-diverse and humble Donnie. Being a professional beat-boxer, excellent songwriter, drummer & guitar player, it's still a wonder to this day how he ended up filling the organ & keys position & not starting a full starmaker one-man-band (everyone laughs).
With this recruitment, this skill, and this sound, the band has started to take over LA, meticulously rehearsing, composing, recording & finalizing their self-titled debut album, STARMAKER. With already some shows lined up in LA, and a very successful first tour in Florida, and the south USA under their belt, Starmaker is long from stopping, shaking the world, and bringing such beautiful music back to life.
We all face challenges, but looking back would you describe it as a relatively smooth road?
It has been a very smooth road, we're like a family. We all want the same goal and that is to put STARMAKER on the map of the music scene.
No road is smoothed out evenly throughout its entire existence, Empires are not built overnight, and we cannot say that there were not some moments of uncertainty and doubt. Like with every band that we were looking up to since we were kids though, it always passes and it's always overcomed.
From the early days of moving out here in Los Angeles, in search of a way to fulfill our musical calling and our dream, we realized that things do take time. The gratifying feeling of having five people that consider each other "Brothers", look into the same direction, are not afraid to fail, try, explore, and be humbled is the real purpose and proof that what we are doing is moving to the right direction.
From the beginning, while scratching little ideas, trying to come up with melodies and words, to start moving the sound of the band forward, shaping it, booking venues and reaching out to people, it has been quite the journey, and it definitely has been smoothed out. With a growing following, new videos and recordings on the way shows lined up in and out of Los Angeles, the band is ready to take over anything that comes, seize all opportunities and create memorable music that can and will revitalize the whole rock n roll scene.
Few of the most noticeable struggles we faced regarded space to practice, shortness in the money, and getting the music out there, so it can be enjoyed by everybody. But once that door closes, and the amps are on, while we step foot on the stage, or the recording engineer says "Rolling", we know we are in the sweet spot. Our Mojo is rising.
Where do you see things going in the next 5-10 years?
Honestly, this is such an interesting question, that we personally choose to leave to the world to decide. The "Industry", moves with such a fast pace, uncontrollable and unexpected that even trying to follow it or predict it, would throw you off at some point, most certainly. It's like any other Crypto or stock market etc. The difference here is that it's believed that the music industry is changing and the people have to move with it and accept it no matter what, but nobody thinks the other way. It's the power of the people that use and utilize all of the music services, streaming, concerts, merchandise, festivals and platforms like youtube or anywhere else the people listen to music, that has the real moving force. I mean, think how music has changed since the '80s, '90s and early '20s? going all the way to streaming today, it's been a complete makeover, year after year after year.
Don't need to look since the beginning, with the early days of recorded music, the 45's, vinyls, cassettes, and 3 channel consoles, to analog gear being replaced by digital. It's a lot of radical changes that inspired new people to create and think in different ways or were inspired by the rise and evolution of technology. No matter the reason, there's always some good music that is gonna be created, no matter the era, style, period, or utilization of resources. The unfortunate thing about it is that there is an overinflated market, with easy access to everybody be making music and releasing constantly, creating an over-saturation, were truly good and interesting music is ducked and replaced with the "hip", "dope", "commercial", "fast" & "easy" product.
Thankfully, this is not something that Starmaker is gonna have to worry about (everyone laughs), although we understand that this is a really big issue that a lot of starting artists are facing today.
Contact Info:
Other: starmakertheband@gmail.com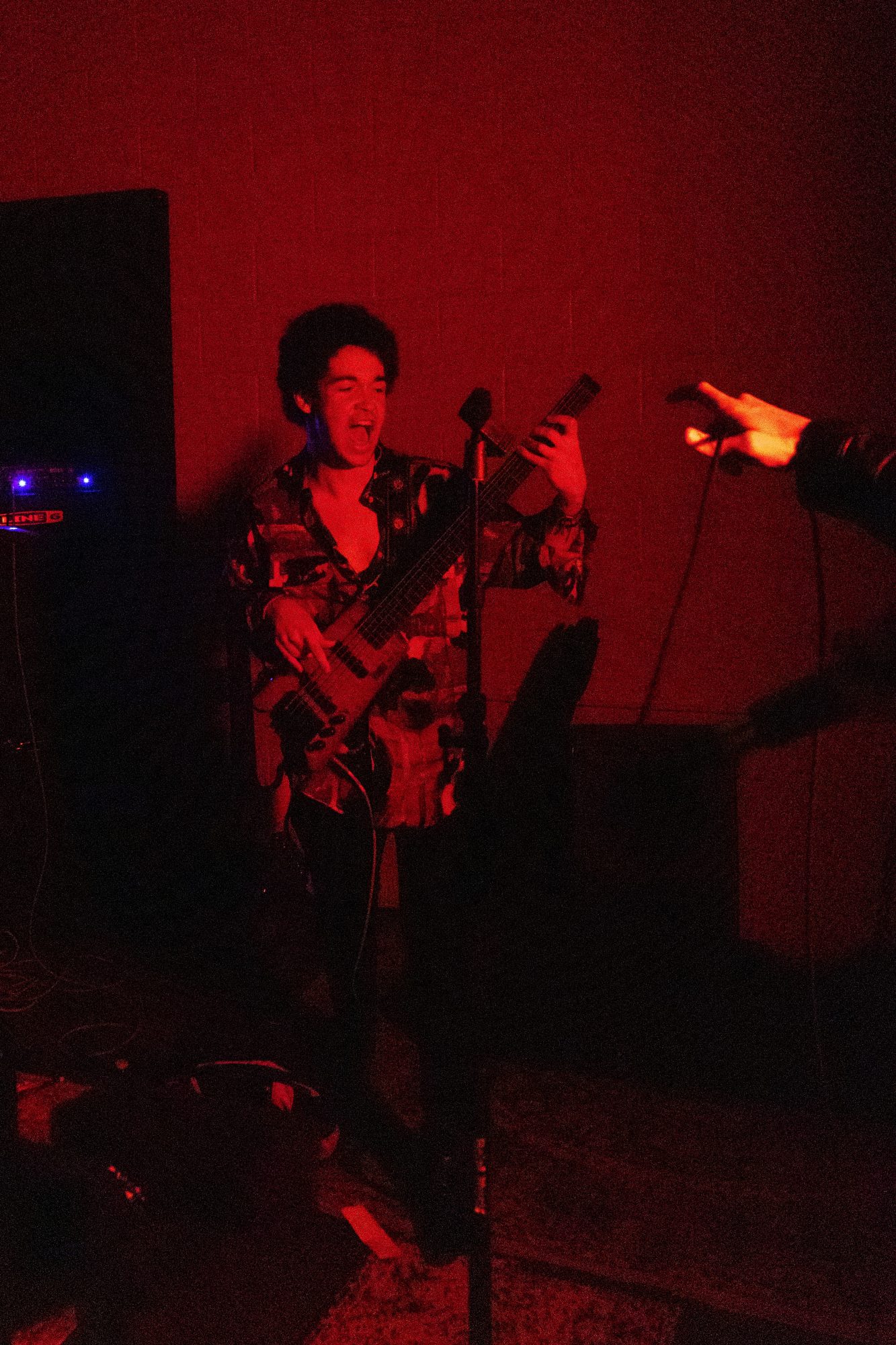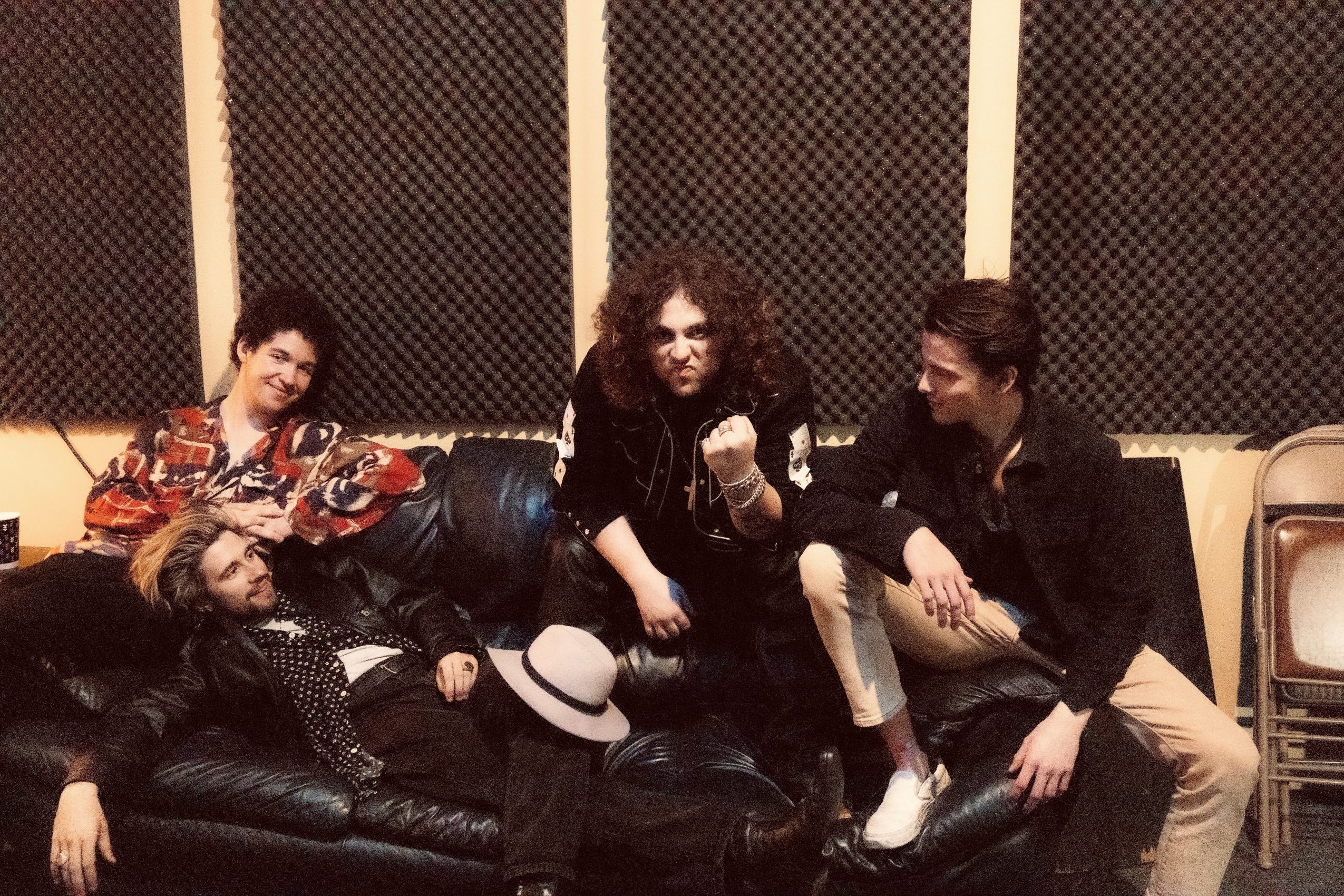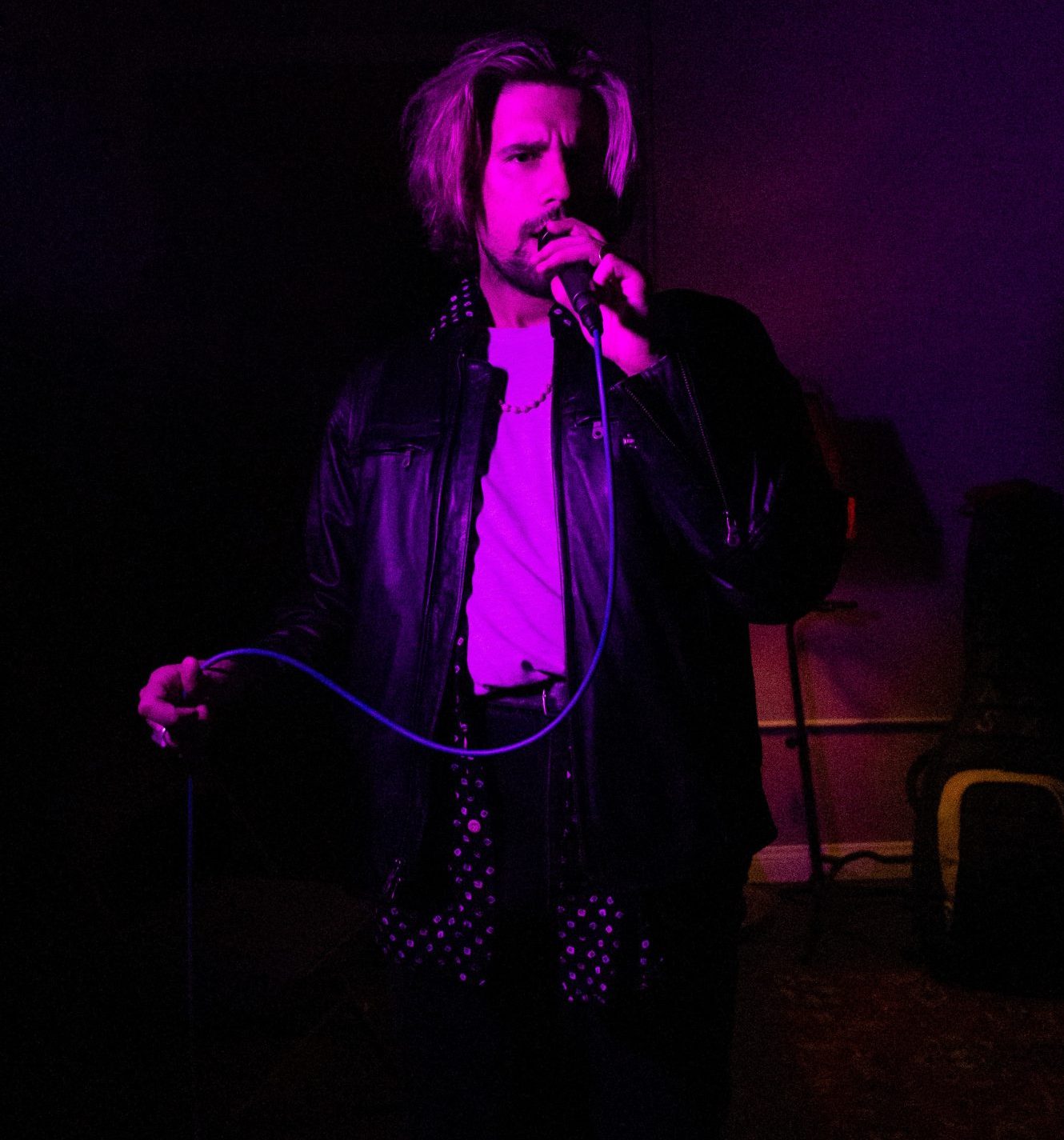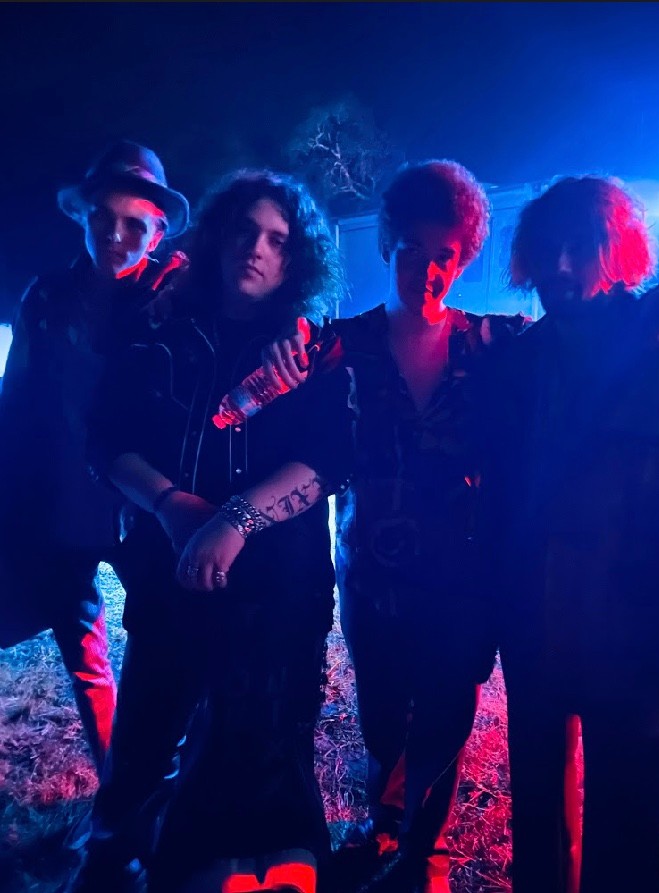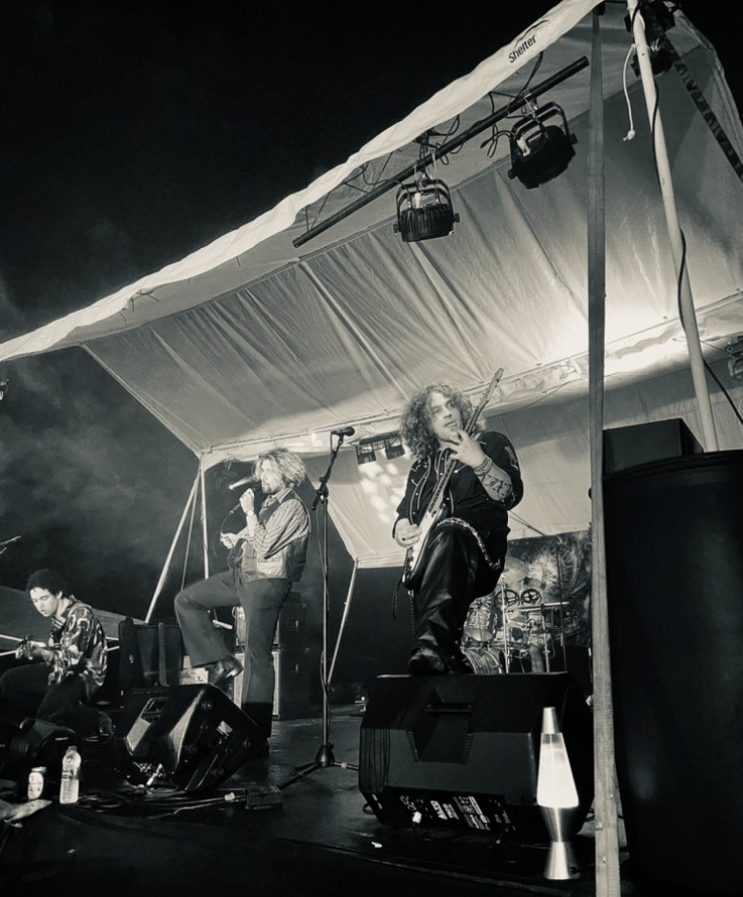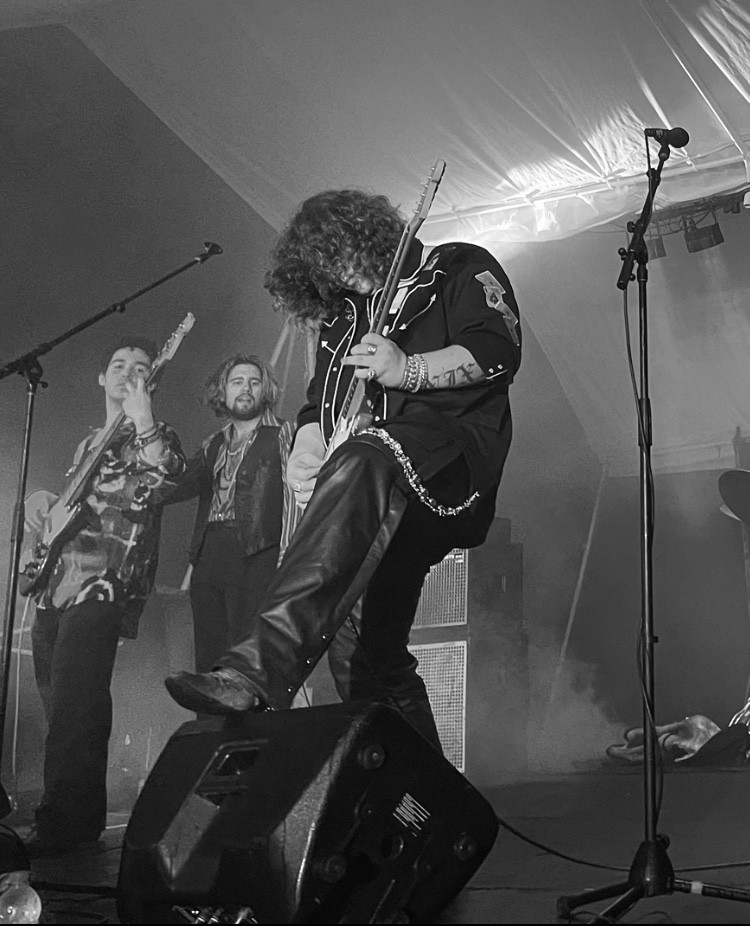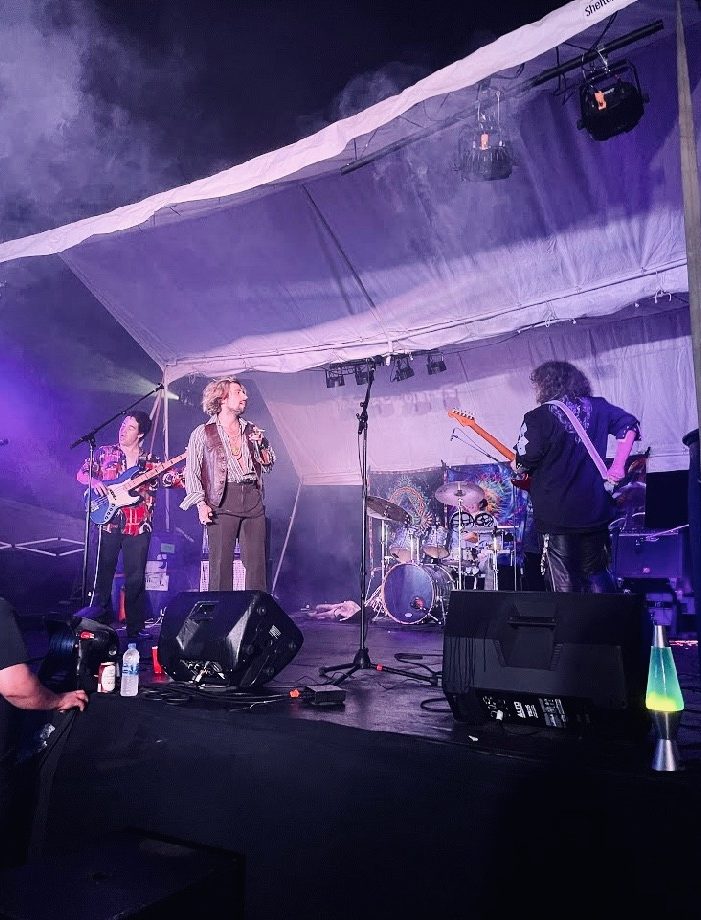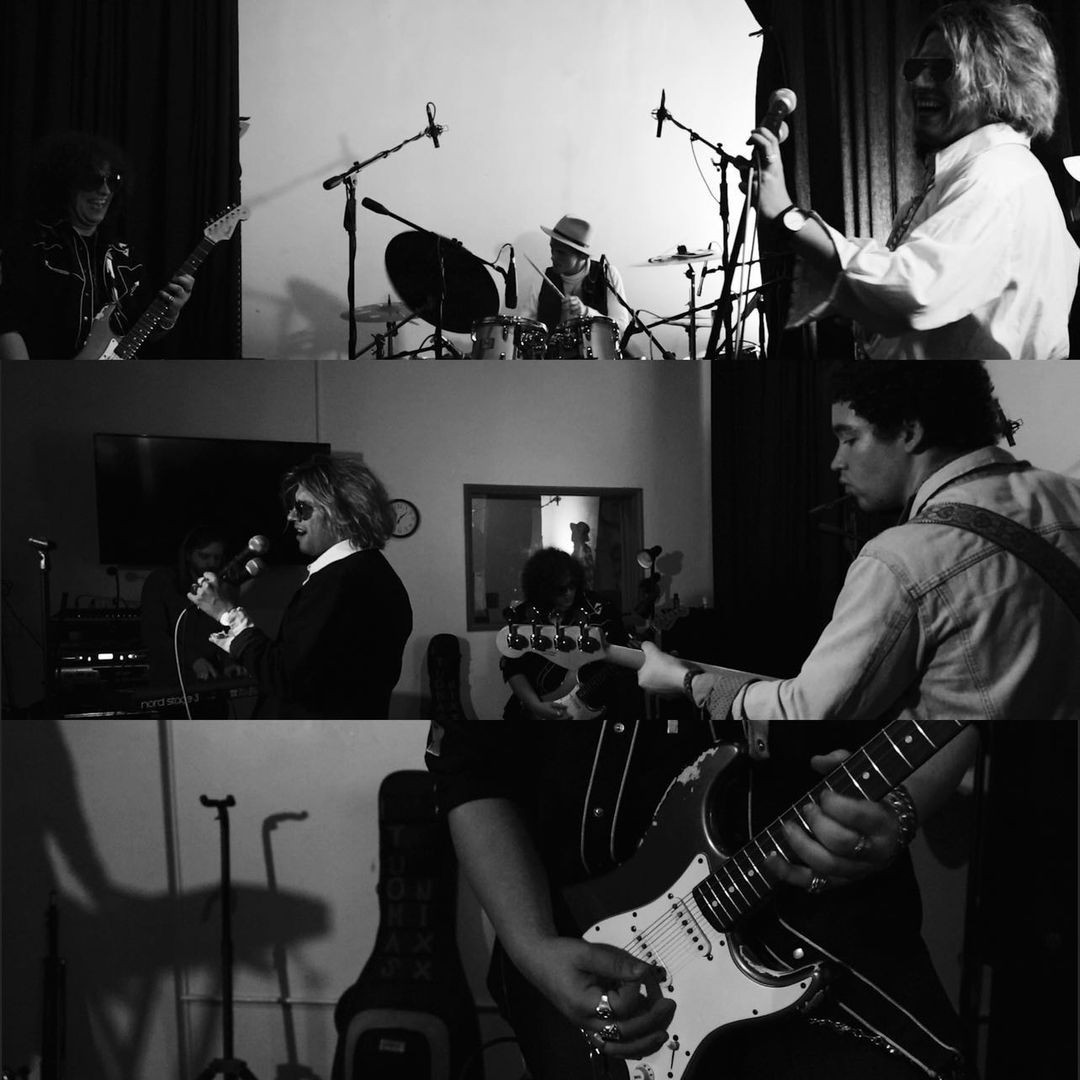 Suggest a Story:
 VoyageLA is built on recommendations from the community; it's how we uncover hidden gems, so if you or someone you know deserves recognition please let us know 
here.