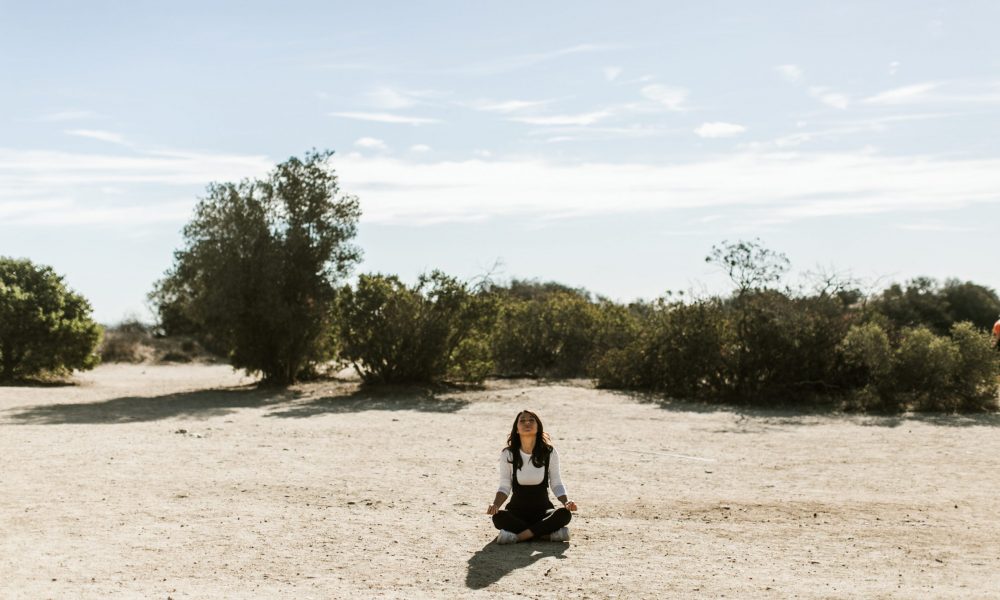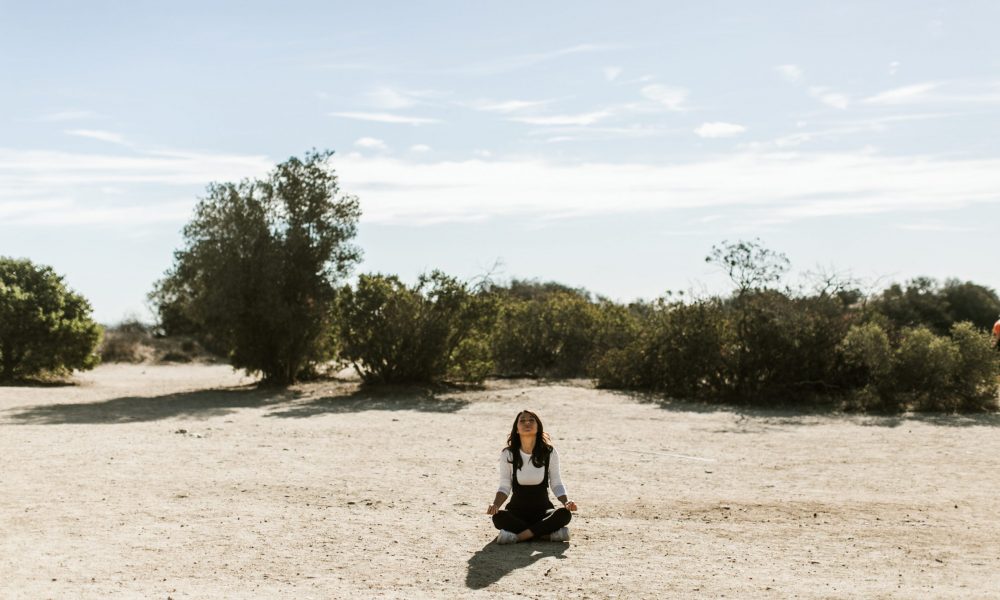 Today we'd like to introduce you to Simone Tai.
Simone, please share your story with us. How did you get to where you are today?
I'm a British meditation teacher living in Los Angeles, I guide classes at studios like 'The Den', or at corporate and private locations, I create mindful events and I offer meditations and courses online. It all sounds like the stereotypical 'LA woo' life but if you knew me until just a few years ago, you'd never guess I'd be doing this.
As a child growing up in Liverpool, I was all about being 'Miss Independent' and had a very simple but clear life plan, to find a career I loved and become financially secure, then wait to meet the right man before having a family. By the age of 32, my strategy was coming together perfectly. I was living in London working as a TV producer on some of the biggest entertainment shows in the UK, my job was all-consuming, demanding and highly pressured – but I didn't care because I thrived on the fast pace. I also fell in love and married the man I could finally see myself having a family with and we even saved enough money to buy our first home. Finally, we both felt 'grown-up' enough and excited to have a baby.
Unfortunately, the baby we longed for wasn't ready for us. And so we embarked on a seven-year fertility rollercoaster trying everything you can imagine. Multiple rounds of IVF, IUI, tests, acupuncture, diets, supplements, crystal wands – the works. It was expensive, grueling and of course heartbreaking. We wanted to stop many times but there was always that glimmer of hope pulling us back in, I can't count how many times we said 'maybe just one more roll of the dice?'
The hardest part wasn't all the needles, meds and bruises. It was the invisible pain, like an underlying sense of being broken and a failure. Everything I'd been taught all my life about 'working hard to achieve success' now felt like it was backfiring. And the main problem was I fully believed the only thing that could fill this empty void was the baby we couldn't create. So we kept trying and trying.
My husband Sean and I were Ninja's at putting on a brave face to friends who were basking in the joys of their pregnancies and babies. We were happy for them but at the same time heartbroken. Pushing these feelings away only brought out the worst in us and naturally, our marriage began to unravel. Seeing each other became a constant reminder of what we couldn't have, which led to a growing resentment. We both just wanted it all to be over – and sadly, that also meant our marriage.
I couldn't believe what was happening to us, the family we desperately wanted was now the very thing tearing us apart. This messy cascade to rock bottom was one of the worst times of my life, but now I know it had to be. We had to be desperate enough to try anything to get out of it. At the end of 2017 in a last ditch attempt to repair our marriage and heal our broken hearts, we packed our bags for 'Rythmia' in Costa Rica, one of the only licensed plant medicine retreats in the world to partake in a week of plant medicine ceremonies.
A few years back the idea of going away to drink cups of brown goo that smell worse than rotten eggs in 4 'ceremonies to heal the wounds' would have caused me to roll my eyes and then run for the hills in terror. But I was fortunate to be educated on the healing powers of Ayahuasca by my parents in law (Graham and Santha Hancock). They have spent years researching, exploring and speaking openly about the benefits e.g., in this TEDx talk https://www.youtube.com/watch?v=Y0c5nIvJH7w. So we felt safe and hopeful it would help us too.
The week was as weird and wonderful as you can imagine. But we got exactly what we needed. For the first time, we could see clearly that this suffering was not going to be 'fixed' with a baby. All of the fear, self-loathing and blame was an illusion stemming from a lifetime of negative self-beliefs and triggered by the impossible situation we were in. At the same time, we were shown so much love inside that it was impossible to not see it in each other too. It gave us a lifeline and the hope that we would be ok, but it wasn't an instant fix, more of a giant step on the road to recovery – meditation was going to be the vehicle to get me to the finish line.
I had been practicing meditation on and off for around ten years (mainly when I was stressed out at work) so knew it helped with negative self-talk and anxiety but I often lacked the motivation to put in the time and consistency – until now. Within one week of returning from Rythmia, I enrolled in a 400 hr teacher training course at one of LA's most popular meditation studios, 'The Den'. This course went on to change my life forever, not only did I acquire the most valuable life skill – knowing how to ease my own suffering and detach from the inner critic (who loved to beat me up!) it also gave me purpose and a new career path. The fulfillment I got from sharing these tools with others going through loss, infertility, anxiety and pain naturally led to me working more and more in this field.
Over the next few months, my relationship went from strength to strength and now we're the happiest we've been in a long time. Of course, the longing to become a mother doesn't just disappear but I no longer fear it will never happen or that I am any less of a woman if it doesn't. I get my motherly fix from taking care of my friends, family, husband but mostly myself. Meditation hasn't turned me into Wonder Woman but now I know I have the power to navigate life's difficult situations and I'm not 'waiting' for happiness to arrive because I know it's here.
After taking a one year break from everything baby-related we're about to do our final round of IVF (the final FINAL roll of the dice) before moving onto adoption and I've never felt more clear and optimistic about all possibilities.
Has it been a smooth road?
At one time I would have said the entire seven-year process was a battle and all I could see was loss. The never-ending tests, treatments and medicine made me feel like a failing science experiment. The hemorrhaging of cash, the pounding heartache with every negative test, and the pain of miscarriage. The jealousy and resentment when friends joyfully announced their pregnancy news, and mostly the slow but steady breakdown of my marriage.
I'm naturally optimistic so always tried hard to find the silver lining, the 'everything happens for a reason' but I felt like screaming when anyone said that, all I wished for was that it wasn't happening. But as they say the 'grasping for life to be different' is exactly what suffocates the enjoyment of life.
When the shit hits the fan in life, it's never a pretty sight, but it's often what we need to take new a new route. Looking back, I now see my suffering as the diversion that forced me to a destination far greater than I imagined. The aching pain was the catalyst that saved us because it meant we were desperate to try anything to get out of it. And now (I know it sounds like a HUGE cliche) but I'm thankful for it all.
I would never wish for anyone to go through the despair of infertility, but I'm thankful for the compassion, purpose and perspective it has given me. I'm thankful that my marriage is stronger and more loving than it ever was, that my career has bloomed into a new fulfilling transformation that I would never have pursued, and that I genuinely have appreciation for so much in my life – rather than only seeing lack. I'm excited about our growing family – however, whenever or whatever way it is created. More challenges and curveballs will come of course, but I've never been more equipped to deal with whatever comes our way.
We'd love to hear more about your business.
I teach at meditation studios and corporate locations around LA. I also create audio guided meditations, mindful courses and mindful events both for private clients and corporate settings.
I create the type of classes that have significantly helped me the most in all areas of life from 'Mindful Fertility' for anyone on the path to growing a family to 'Mindful Success' to overcome blocks in relationship or career goals.
I meet so many people who want to meditate but are confused and put off by the flowery language, so my aim is to make meditation accessible and digestible (especially if you're allergic to opening up your chakras and chanting ;). You don't need to be spiritual to get all the incredible benefits.
I also love creating mindful events like 'Meditation & Mimosas' because it satisfies my creative itch and all of the years and experience I have producing TV shows carries over perfectly. At this event, my friend Ceri and I lead a reiki meditation (beginner-friendly) and then we get to socialize with a little mimosa toasting afterwards, it's all about feeling connected, present and having fun. The next event I'm excited about is focused on the pleasure of mindful eating called 'Meditation in my Mouth' and I'm currently working with an amazing chef to create a whole new dining experience so watch this space…
Is our city a good place to do what you do?
LA is is pretty much the mecca of wellness but it's also home to many people with busy and demanding jobs so the need for mindfulness and support for mental health has never been more important. We're really fortunate to have a great selection of meditation studios and a demand for teachers to offer guidance and support.
The volume of courses and expertise means it's also the best place to grow and evolve as a teacher, After my teacher training I had a new thirst for learning so went on became certified in Reiki levels 1 & 2 and then completed an 8 week course in 'Mindful Self Compassion' as I love to teach these styles of practice too.
Pricing:
Group classes at 'The Den' are currently only $10 for 30-45 mins.
My private guided meditation via Skype or in person – A free 10 min consultation. 45 mins – $100 I have a growing selection of online meditations for FREE on www.simonetai.com
Meditation courses range from $100 – $300. Mindful Events from celebrations to corporate – price upon request.
Contact Info:

Image Credit:
Jacqueline Patton photography
Suggest a story: VoyageLA is built on recommendations from the community; it's how we uncover hidden gems, so if you or someone you know deserves recognition please let us know here.