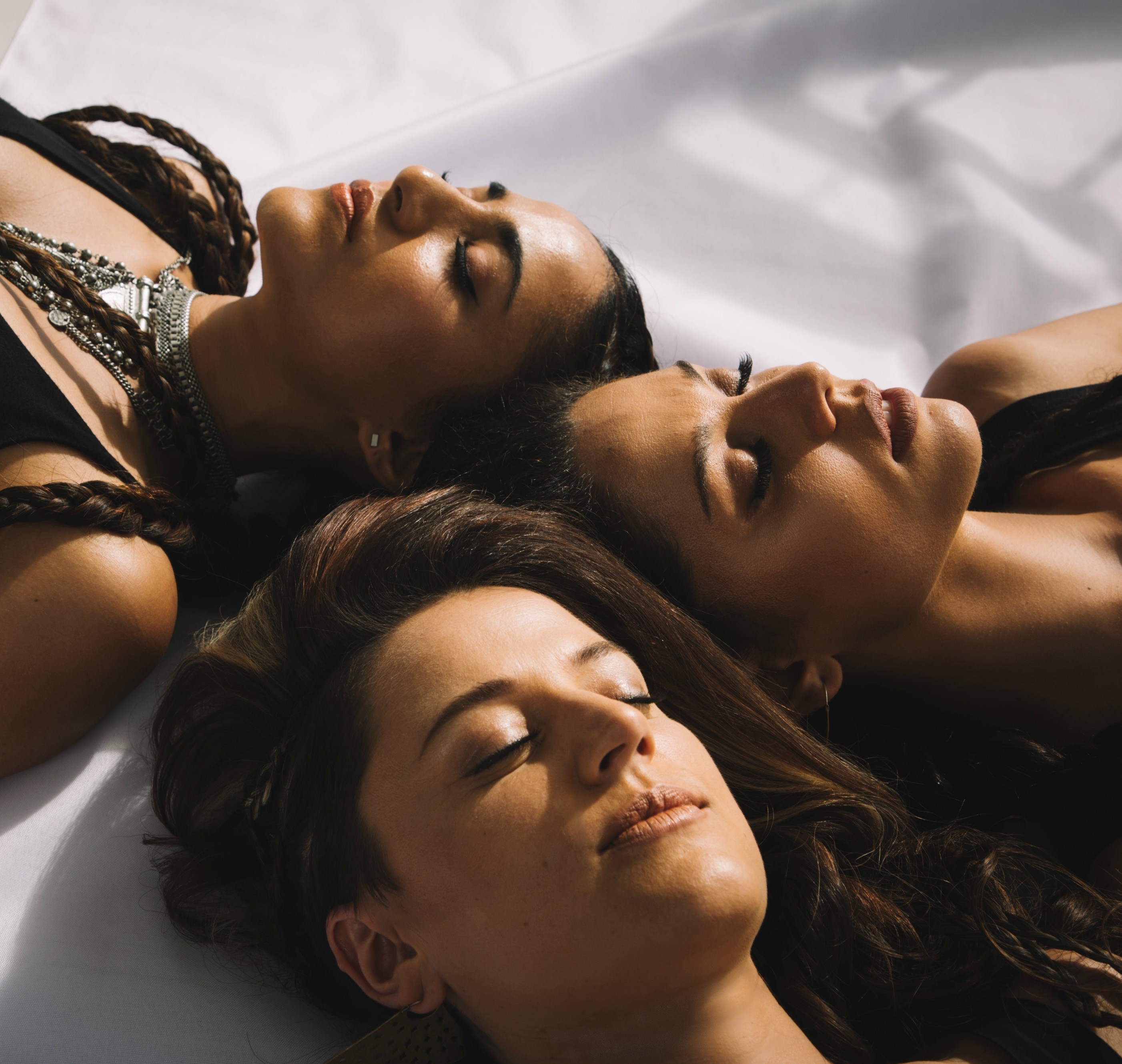 Today we'd like to introduce you to SIIKA.
Alright, so thank you so much for sharing your story and insight with our readers. To kick things off, can you tell us a bit about how you got started?
Shazieh: I was born and raised in Houston, TX. As a little girl, I knew singing was the thing that made me feel most alive, but I created a story that I wasn't really allowed to explore this form of expression. I believed that I was expected to go the 'normal' and 'safe' route of getting a degree and then committing myself to a corporate career. So I did just that; I chose my majors from the list and went on to work in advertising for about nine years. I worked long hours at companies with some pretty enviable benefits and wonderful humans, but the bottom line is that I knew I wasn't honoring my heart's true calling, and that kept me awake at night. However, I felt paralyzed as I did not know where to go next that could satisfy my creative cravings while providing a stable income. I knew I desired a drastic change of scenery in order to interrupt the patterns in which I'd been looping; therefore, in March of 2017, on a leap of faith, I quit my job and headed to Bali, Indonesia. That opened my world to a brand new realm of possibilities that I had not, up until then, fully believed in. I began singing freely at different open mics and then started getting invited to perform at events. Before I knew it, music had become my main focus and I was feeling invigorated in a way I had never before experienced.
I met Leanna in Bali in 2018 at a friend's gathering/jam session. A mutual friend had been trying to connect us for the past year because he thought we would have good musical synergy (thank you, Nandy!) and we were finally both in Bali at the same time. There was an immediate connection between Leanna and I. She felt so familiar, like a sister, and our harmonies wove together effortlessly in the same way.
Almost a year later, I was in Nevada City, California, where I met Bria through a collaboration suggestion from someone I briefly met. I remember something in me just knowing that I had to meet her before leaving town in a few days. We got together a few times before I went back to LA, and our meetings were laced with synchronicity. We made a plan to lead a vocal workshop together which would require me driving back North a few weeks later.
Leanna had just gotten back to LA from Bali at that time, so I brought her up to Nevada City and we stayed with Bria. The energy between the three of us was electric—as soon as we introduced a loop pedal to the dynamic, we knew we had something and our first song, "Step Through" was born. We managed to meet up a few more times in LA/Northern CA over the course of the next few months and then flew to Bali together in February 2020 to record our first album. We were our there together for 2.5 weeks until the pandemic struck, when Bria and Leanna decided to fly back to California.
Bria: All my life, I thought it was near impossible to succeed or make a living as a musician yet it's all I wanted to do. I'd ride on the coattails of a wandering muse…traveling the world and creating music wherever I went. I've made hundreds of songs, spent hours upon hours passionately producing beats…yet when the songs were done, I'd think 'eh, that's alright,' and would keep it stashed in some random folder I'd never open again.
After twelve years of this half-in-half-out mentality, I let go of my lifelong dream. I decided to get grounded and became a massage therapist in Nevada City, California. There I found a place of ease in the woods, meditating frequently…a break from the idea of music. Right when I thought, 'this could just be it for me,' Shazieh found out about me from a mutual friend.
Ever since she visited me, it rekindled the fire immediately and pulled me back into music land. It's like the universe needed me to let go of the dream for it to happen. Things started rolling soon after…Leanna came to visit from Bali, our songs poured out with such ease. From the start the collective intention was so clear and aligned. A higher purpose, clear channel vision.
Shazieh explained how we got separated during the pandemic. After I had flown back to California, I developed our songs more in depth and completed our album…a dream I've had for so long. I feel so honored to work with these ladies and feel such support. We had all imagined this dynamic before it happened…it truly feels like a higher blessing coming through for the world & for us.
Leanna: I've been singing and making songs for as long as I can remember. From elementary school talent shows and musicals, playing flute in middle school band, and singing in choir throughout middle, high school and college, music has definitely been at the forefront of my life.
I studied music education with a vocal emphasis at Chapman University, but that didn't last very long. After about a year and a half, I remember the distinct feeling of dissonance within my soul. Upon leaving the music building one day, I glimpsed upon a tribute to one of my favorite singers of all time: Ella Fitzgerald. The quote below a bust of her read, simply, "I sing what I feel." That day, I decided to pursue music on my own terms. I took a leave of absence, and shortly after, my band booked a tour in Bali. That led us to booking shows in Australia, Sweden and brought us back to Bali. We toured and released albums for a few years, and eventually I decided to pursue my solo music, which again led me back to Bali. I lived in Indonesia for four years, recording, playing shows, and eventually meeting a magical woman named Shazieh, who again changed the course of my life forever.
When Shazieh and I got together with Bria, it truly felt like a dream manifested into reality. The three of our voices swirled together with such radiance, and I'm beyond honored and excited to finally share our music.
Alright, so let's dig a little deeper into the story – has it been an easy path overall and if not, what were the challenges you've had to overcome?
Bria: The road was unusually smooth in the first few months before the pandemic. It's kind of crazy how similar our interests are and how easy-going we all can be. The struggles happened when we were apart. Like any relationship, there was miscommunication and various perspectives needing to be hashed out. I see it all now as necessary for us to deepen our connection and move forward knowing each other's shadows or weaknesses so we can adapt easier in the future.
Shazieh: The biggest challenge for us as a band was being separated on different ends of the world for 15 months due to the pandemic. We recorded our album so quickly in Bali and were feeling energized by the momentum, and then got stuck in the unknown, like the rest of the world. When I made the decision to stay in Bali in March of 2020, I expected to be back in California in another two months or so. I did not know that Bali's borders would be closed for almost a year, and after that, most flights would get canceled. It became challenging for the three of us to even hop on a call to connect remotely more than once every few weeks due to the time difference and each of our weekly commitments.
Leanna: Along with what Shazieh and Bria mentioned, I would say that the biggest challenge has been stepping into the business side of sharing our music publicly. We had been offered contracts with a couple of different labels, but after deep consideration, we realized that we'd rather just buckle down and learn what we need to learn, which has been challenging but also very satisfying.
As you know, we're big fans of you and your work. For our readers who might not be as familiar what can you tell them about what you do?
Shazieh: We are a female trio group. We create electronic music that embraces the full spectrum of the human experience. The three of us write the songs together, while Bria (whose artist name is Diamonde) produces the song.
Who else deserves credit in your story?
Bria: Our friends who supported us at the very beginning. My mother for always believing in me. My boyfriend who also produces and has taught me so much this past year while finalizing the album.
Leanna: Nandy for bringing Shazieh and I together, Andre for hosting us in Northern California whenever we visit and record, Marc for hosting us in LA when we still lived in Bali, and all of our supporters and cheerleaders: Nadir, Bill, Terry and Eli, to name just a few.
Shazieh: We have been so blessed with so much support from friends and family along the way who have offered their ears, musical talents, homes, ideas, etc. Thank you to all of those mentioned above, and I'll add in Kurt and Gina!
Contact Info:

Image Credits:
Photo where we are on the floor – Jafer Tanos (@jaferphoto) Two darker photos of us outside (with no hat in photo) – Daniel Garcia (@el.suchi) Photo of us with two bench chairs (one of us in hat) – Marc Hudon (@marcabba)
Suggest a Story:
 VoyageLA is built on recommendations from the community; it's how we uncover hidden gems, so if you or someone you know deserves recognition please let us know 
here.