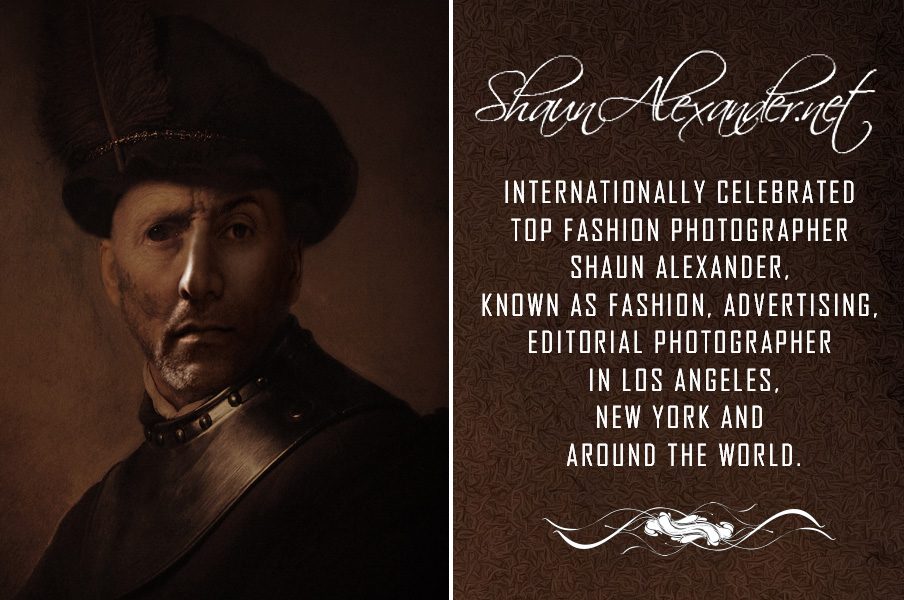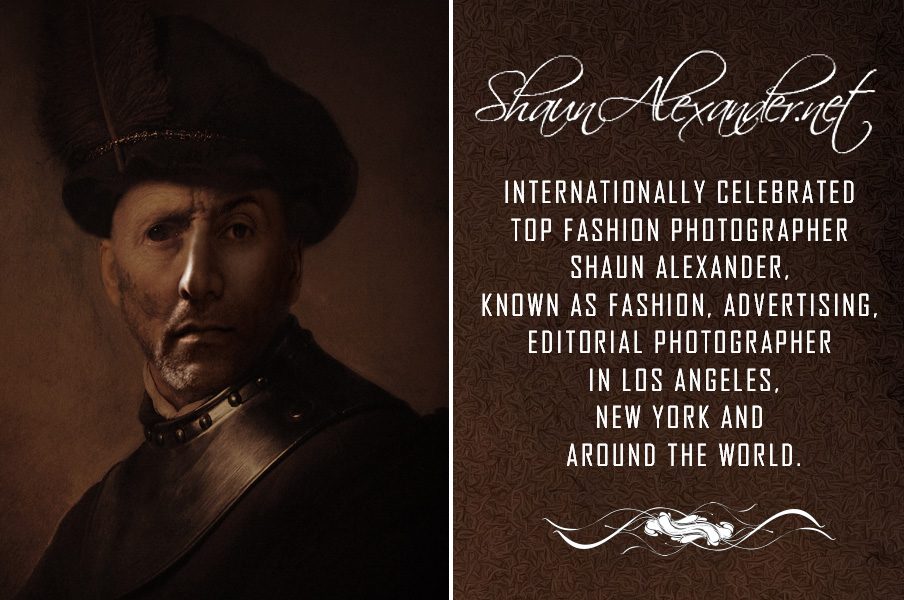 Today we'd like to introduce you to Shaun Alexander.
Internationally celebrated top fashion photographer Shaun Alexander, known for his timeless and evocative fashion, advertising, editorial photography in Los Angeles, New York and around the world. He started his career in Los Angeles photographing models and actors for their headshots and portfolios almost decades ago working with top international modeling agencies such as FORD, ELITE, NINA BLANCHARD, CLICK, NEXT, WILHELMINA MODELS, and dozens more… his unique work was soon recognized and contributed to his successful career as a professional photographer for years to come!
Boasting a background in fine arts, painting and sculpting, his body of work is frequently compared to three of his biggest influences, 1-"Salvador Dali" for his imaginative colorful surrealism, 2-"Helmut Newton" for his edgy high contrast black and white fashion and artistic nudes and of course 3-"Rembrandt" whose lighting technique has always been Shaun's biggest influence and inspirations that transpired the creation of his latest self-portrait!
" I have always felt a strong connection between me and the artists in the renaissance period, especially Rembrandt," says Shaun.
Hence, his award-winning images have been on display at several Masters Exhibitions such as; THE WORLD'S GREATEST BLACK AND WHITE PHOTOGRAPHY BOOK! And international fashion magazines such as, VOGUE, ELLE, GQ, HARPER'S BAZAAR, PLAYBOY, and countless photo exhibitions and art galleries around the world. Not to mention being on the short list of many international advertising agencies, Hollywood celebrities, top fashion designers and more… for his exquisite ability to create stunning billboards and fashion campaigns.
Shaun currently resides in Los Angeles, California where he creates his stunning fashion layouts and art work as well as conducting his Photography workshops between Los Angeles, New York and Europe. Photographers travel internationally to attend his lectures in fine art and fashion photography
An alchemist behind the lens, Shaun transforms ordinary objects into objects of d' extraordinaire! Exquisitely beautiful, sexy and mysterious. Image-wise, he is every man and woman's best friend! That's why he enjoys working with new faces and he is still considered as one of the best headshot and portfolio photographers in the industry by many top Hollywood casting directors, producers and agents.
"Photographers hold the key to immortality and have the power to capture life, beauty, humanity, passion and compassion and put them in tiny little capsules called "PHOTOGRAPHS" that can last long after we are gone, those images will be floating around the universe maybe forever!" He says with such enthusiasm and passion in his voice.
To see more of Shaun's work please visit www.ShaunAlexander.net or www.photographyworkshops101.com for his lectures and photography workshops.
Overall, has it been relatively smooth? If not, what were some of the struggles along the way?
Photography is one of the most challenging careers and like everything else it has its own ups and downs, but I am a true believer of perseverance, patience and hard work!
"One can truly gain assets only by giving" I have lived my entire life with that philosophy!
Alright – so let's talk business. Tell us about Shaun Alexander Photography Studios Inc. – what should we know?
Mid to late 80's is when I started as a headshot and portfolio photographer, shooting headshots and models for all the top agencies in Hollywood, and before you know it, everyone was calling me a fashion photographer, truly a title I never picked for myself! But I guess somehow my work lends itself to be categorized as fashion photography, even though I've never made a concision effort to only shoot fashion, but for some reason everything I did looked like it came out of a fashion magazine without me even trying, especially when all I had was a tiny little F3 Nikon and a halogen light I picked up at a hardware store for 10 bucks. Some even compared my work to Helmut Newton before I knew who he was! and the more I became familiar with his work, not only I was flattered but I could see our common love for black and white film and photography and naturally he became one of my idols and inspirations in fashion photography.
I never wanted to be stereotyped as just a fashion photographer, especially when I could shoot almost anything from landscape to fine art, babies, weddings, products, you name it….and if I couldn't do something, I would find a way and work very hard to be learn various techniques to get what I want, beside a few college courses, I never studied photography. Everything I learned was by trial and error till I got it perfectly!
I also never wanted to be like those photographers that became comfortable only with one set of lightings and one style of photography, I have always challenged and pushed myself to be the best that I can be in almost everything I did in life…I guess it all came from my harsh and very disciplined Martial Arts training as a young kid, we learned that quitting, failure and mediocrity is never an option! It was not then and it is not now and that helped me build my reputation for highest standards, integrity and non-compromising personality when it comes to delivering whatever I am here to create in this lifetime! And I think that's what I am proud of and sets me apart! And of course thriving to be the best that I can be is a never-ending battle and I think I am finally getting there 🙂
Any shoutouts? Who else deserves credit in this story – who has played a meaningful role? The industry is constantly changing and it will continue for the next 5-10 or even 1000 years, and since photography is highly dependent on the social and technological changes in our societies, one cannot just sit back and watch the wave, but jump on it and ride it as hard as he or she can.
I come from the Film era of photography and when suddenly everything shifted to Digital photography and many photographers seemed to struggle with the idea of DIGITAL REVOLUTION at the time, I spent a great deal of money to buy the best digital camera in the market at that time, so I can get ahead of the wave and not go under and drown like many did, when they could not adjust their business quick enough.
I was one of the first studios that had a full running website in the late 90's and that website is still live and running, www.zoomonme.com, even though it no longer serves the same purpose as it did back then. I bought more and more domains and created many more websites and business opportunities and those sites are still up and running and serve a different purpose in my business now.
www.La-Fashion-Photographer.com is targeted more towards fashion photography, modeling and acting industry.
www.La-Advertising-Photographer.com is a much cleaner website for all my ad agency clients that prefer a cleaner look.
www.ShaunAlexanderPhotography.com started as an artistic flash website and soon I realized that I must change my business direction towards creating more SEO friendly websites and that's when www.ShaunAlexander.net and a dozen more WordPress and HTML websites such as www.photographyworkshops101.com were created.
So, my point is that we have no choice but to move forward with the social and technological changes that dictates how we must run our business, one thing I am certain is that I will always be evolving in my survival techniques and as an artist.
But when it comes to Photography, I have already asked to be buried with my camera, so I can keep shooting even after I am physically not on this earth! After all there are much more interesting people on that other side that could use my help 🙂
Pricing:
Mention this article by writing us at info@shaunalexander.net with this CODE: VOY500 and receive a $500 Gift Certificate for yourself or a loved one towards any of our services. Head shots, portfolios, workshops, etc…exceeding $1000 or more…
Contact Info: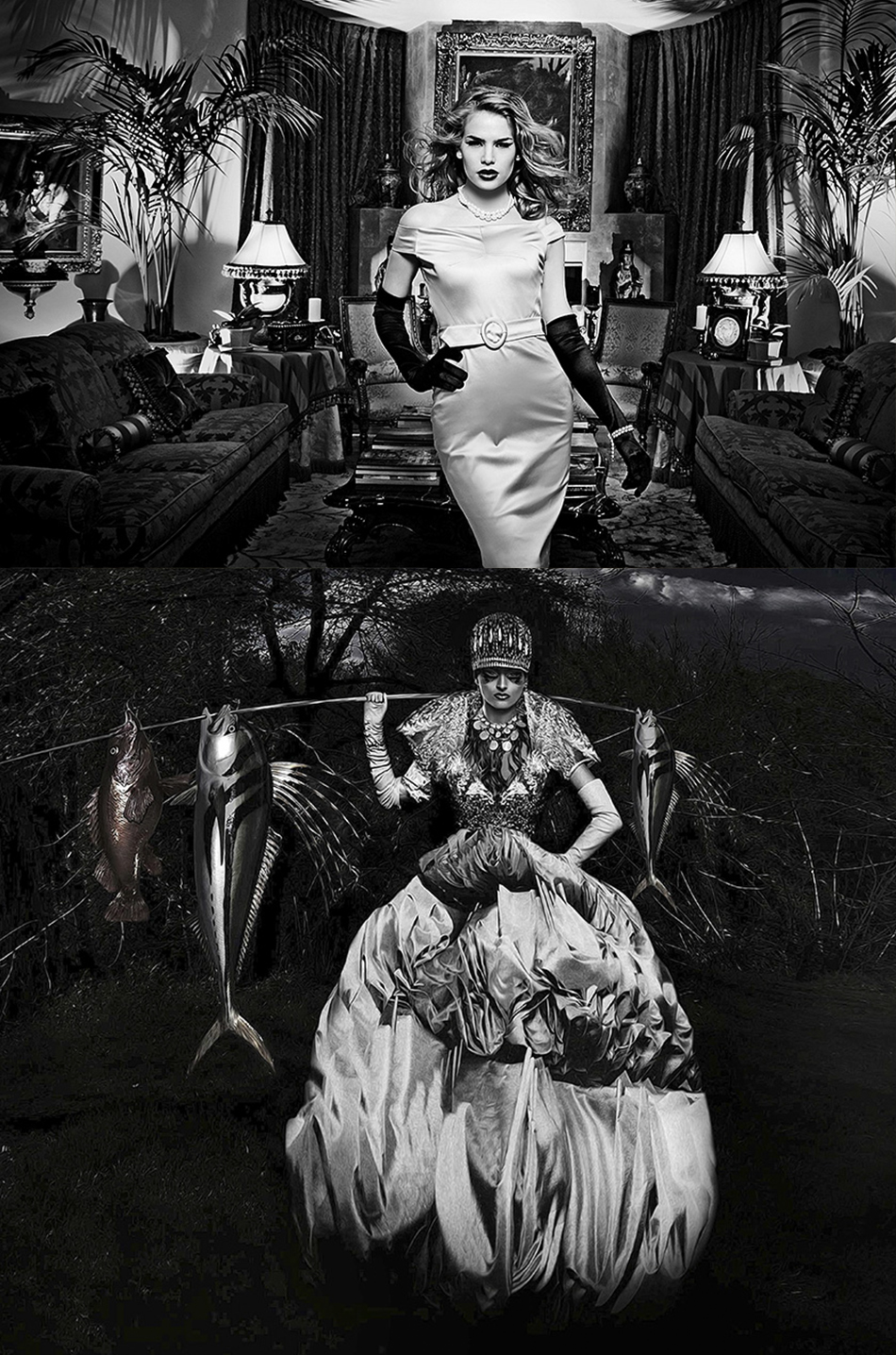 Image Credit:
Photography – Makeup – Styling – Post production by Shaun Alexander