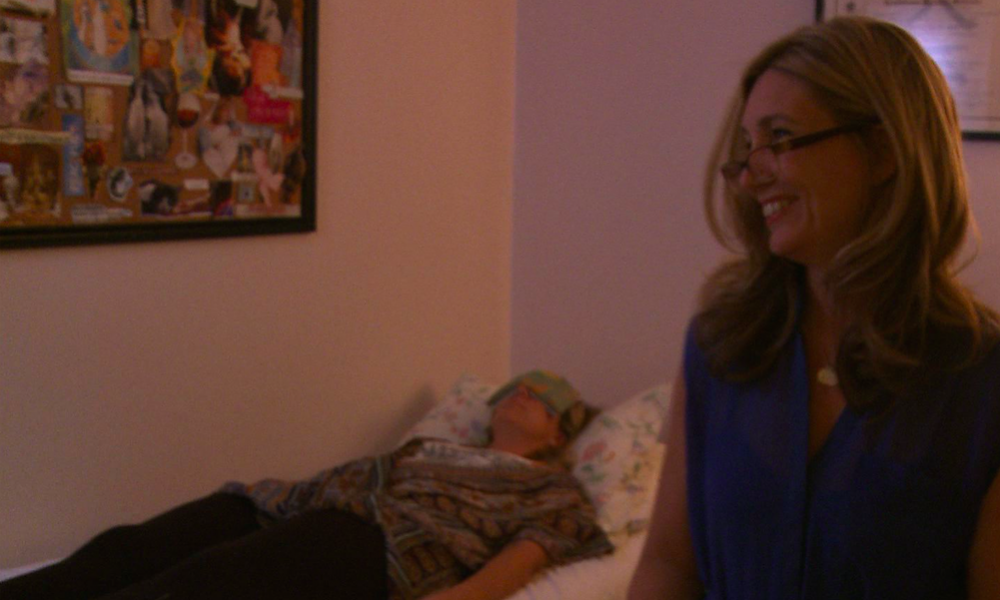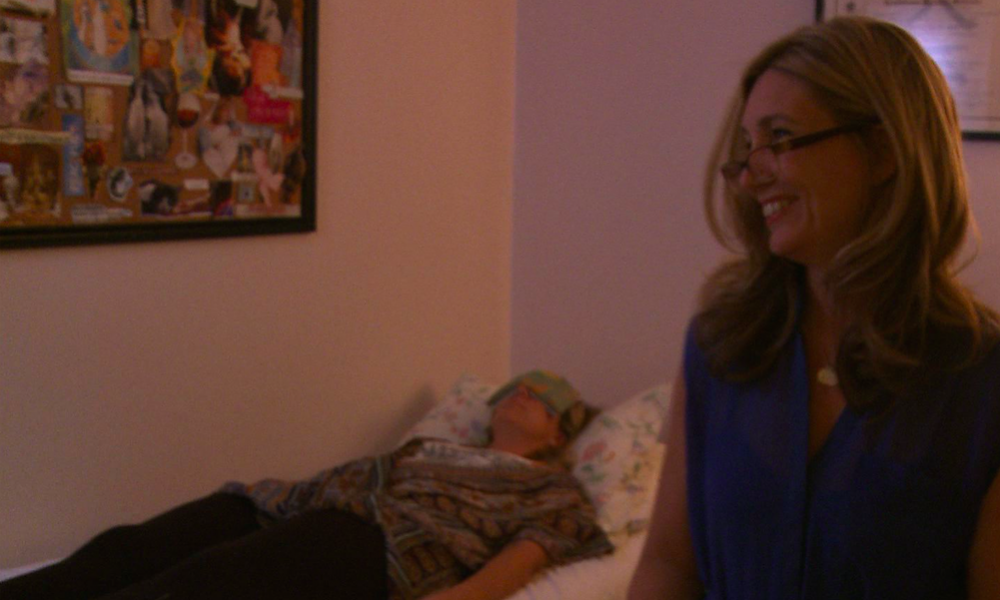 Today we'd like to introduce you to Danica Thornberry.
Danica, can you briefly walk us through your story – how you started and how you got to where you are today.
The story of The Seed Fertility Program began in 2001 when I launched Well Women Acupuncture, a clinic focused on Women's Health and Infertility. I was only 31 years old at the time, but in that same year, while immersed in helping other women become pregnant, I received a harrowing diagnosis of Premature Menopause and Stage 4 Endometriosis. I was told I would never have children of my own.
In that instant, I was catapulted secretly onto a journey to heal my fertility, while simultaneously cheerleading a clinic full of infertile women who were also looking for alternative ways to improve their chance of having a healthy baby.
My personal and professional interest led me to discover foods that had a positive impact on a woman's eggs/ovaries, as well as the role of the mind-body connection and its power to heal infertility. I shared the information I learned along the way, and that led to a high success rate and the birth of over 500 healthy babies. Then I surprised the doctors by conceiving two children, naturally, with one attempt only (at age 37 and near 40).
In 2010, after the birth of my second against-the-odds child, the doctors at California Fertility Partners invited me to teach a live workshop inside their clinic to educate their patients about my holistic approach.
The workshop was appropriately called "Seed", because it was about boosting fertile potential. Fertile Foods and Fertile Thoughts formed the foundation of these workshops, and illuminated that women can control certain aspects of their life to improve their chance of having a baby.
"Seed", as it was once known, created an empowering message of: "You're more than your infertile diagnosis, and there are things you can do to change your outcome and stack the deck in your favor." In 2013, the live workshop became an online course — allowing women around the world to have access to the fertility boosting information.
What started as a small live group of women tasting food, sharing information, learning about the ways that a woman's body will respond positively once it's given the right conditions, was soon converted into an online learning system. The online course, www.seedfertility.com, was launched in 2013 and has since been credited in the births of babies in Peru, New Delhi, Taiwan, Australia, and all over the United States.
Now, The Seed Fertility Program is branching into a collection of relevant products and educational courses intended to help women and couples improve fertility outcomes, including specific information regarding:
Doing IVF
Freezing Eggs
Male Factor
PCOS/Irregular Cycles
Using Donor Eggs
Healing after Miscarriage
Fertile Thoughts and Fertile Foods
Using Meditation to Improve Fertility
Great, so let's dig a little deeper into the story – has it been an easy path overall and if not, what were the challenges you've had to overcome?
Despite its consistent ability to help hundreds of women get to their babies, the road for The Seed Fertility Program has seen more than its share of hurdles.
I personally had to take various leaps beyond my comfort zone. I was first transformed from a clinician into a teacher and authority figure, then I had to embrace technology, confront my anxiety about filming videos and then, cultivate skills in online business development/marketing. Finding the time and work/life balance to take on the magnitude of this project and make it a success, while raising two small kids, wasn't easy….
Second, the community of infertile women weren't quite ready for the innovative idea of an "online course for fertility". It's been a bit of an uphill climb to entice women to commit to personal discovery because our culture relies on doctors and modern medicine to take care of health problems. The current belief is that if you throw enough money at infertility, it can be remedied eventually by doctors, but that's just not true. Our concept of "patient empowerment" (where a patient uses mind-body tools, behavior/diet change and self-healing) in the treatment of infertility is still new.
Third, many of these women believe they have already tried EVERYTHING, so they are cynical to invest in something that is unfamiliar – due to the fear that they will either waste more money or invest their time in yet one more thing that doesn't work.
Lastly, the sad truth for this subculture of women is that there is still much shame attached to one's inability to conceive and carry a healthy baby. The mixture of grief/shame/secrecy involved makes this a delicate crowd to market to.
Alright – so let's talk business. Tell us about The Seed Fertility Program – what should we know?
The Seed Fertility Program (seedfertility.com) is an online education program designed to teach women about their menstrual cycles and the specific needs of their bodies' (emotionally, spiritually, physically and nutritionally) as they move through their fertility protocols.
We are known as innovators in the field of infertility because we were the first to begin educating women about their bodies' predictable responses to fluctuating hormones and the changes that happen while going through fertility cycles. We were able to put this information into an online course format and saw success beyond the acupuncture treatment room! We created a replicable design that works for women, no matter where they live. If they have access to a computer/mobile device, they are able to learn new information and make changes that improve their fertility and bring them to a healthy pregnancy, usually within 2-4 months of enrolling in the course.
I'm most proud of our perseverance and determination to get this information in front of the eyes of women who need it, and the doctors who are willing to inform their patients about the benefits of using a mind-body, self-improvement approach to treat infertility.
What sets us apart from others is our insistence that women CAN change their thinking, and by doing so, can change their outcome. This revolutionary idea stems from our forward thinking and understanding of neuralplasticity and "quantum healing", both of which state that we can direct our thoughts towards healing, and as a result, create improved health (in this case, improved fertility).
Is there a characteristic or quality that you feel is essential to success?
Essential to the success of The Seed Fertility Program is word of mouth and a positive user experience. Our success in both of these areas has come from our ability to address the women's emotional component which is at the heart of infertility grief. Emotional turmoil is so prevalent in this community, but typically goes unaddressed by their medical doctors, due to lack of time and training.
Women who participate in our courses go into the "classroom" feeling hopeless and resigned. However, they complete the first few days of material and soon report feeling hopeful again, positively affected, having greater resolve and a sense of peace. They are so transformed by the program that they will frequently volunteer their most personal stories and offer pictur.es and/or video recordings explaining their process and positive experience — in an attempt to encourage other women to feel comfortable about enrolling in such a unique program.
Contact Info:
Getting in touch: VoyageLA is built on recommendations from the community; it's how we uncover hidden gems, so if you know someone who deserves recognition please let us know here.