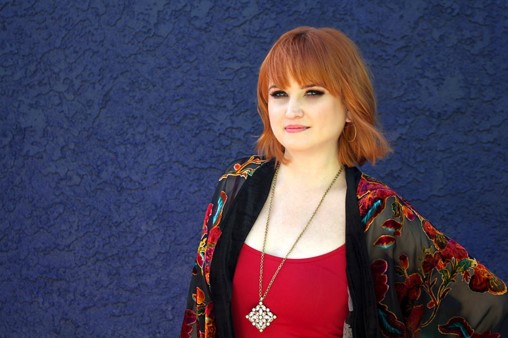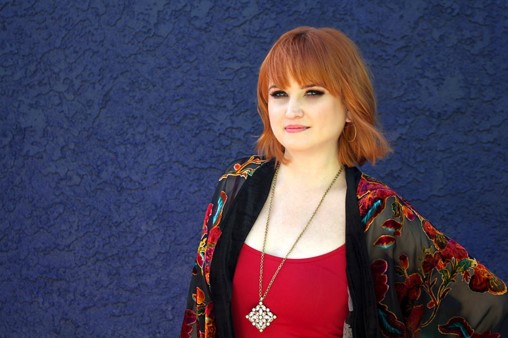 Today we'd like to introduce you to Sassy Mohen.
So, before we jump into specific questions, why don't you give us some details about you and your story.
As far back as I can remember, I wanted to be a film director. I was very fortunate in the fact that my parents had been part of showbusiness their entire lives and did everything they could to expose me to broadway, film, and great music. I remember two specific moments growing up that cemented the deal for me, one was when I was in 4th grade: my dad took me to an indoor soccer game, everyone on the opposing teams were shouting at each other the entire game until the halftime. They put on the 'Summer Nights' scene from Grease on the big projectors and suddenly everyone in the arena was singing along, laughing, coming together and I thought how cool it was that a film could change and unite people, and that was something I wanted to be a part of. The other moment was later when I was 16, I was on the way to set of a film I was directing and my best friend got us in a car accident. Everyone was fine for the most part, just whiplash and her parents totally demolished car. I ended up going to set anyway because it was the only day that summer that all of the six lead actors could get together. As soon as we started shooting, I forgot all about the accident and the pain I was in, it was kind of like magic. It wasn't until we wrapped and someone brought up what had happened that I remembered and the whiplash hit my body again like a wave. I remember thinking how insane it was that directing had made my physical and mental pain evaporate, I realized that if I had found a vocation that had the power to do that to me, it was the one I was meant for.
I started taking tv production classes when I was in 3rd grade, I actually learned to edit tape-to-tape. I was also very lucky to go to an amazing middle/high school called HB Woodlawn that was not just focused on the arts, but their whole mantra was developing customized education and fostering of every individual student to make sure they succeeded. Through that I had the opportunity to assistant direct the high school musical when I was in 7th grade (which was terrifying!) From there I ended up directing five plays, the penultimate being 'Book of Days' my senior year which got rave reviews in the local papers and sold out, two goals I'd been gunning for since the 8th grade. While doing that I simultaneously took tv production classes at the local vocational school which had amazing resources, I ended up making three "features," (haha) in high school and a couple of shorts. This lead to me applying to only film schools in Southern California and getting a decent scholarship to go to Chapman University's Dodge College of Film.
Chapman was kind of a mixed bag for me, it wasn't until after the fact that I realized how fortunate it was that I got to go there, but after coming from H-B, I kind of resented how formulaic it kind of felt, something that in retrospect I would have felt at any school. It bothered and kind of scared me that I was going to graduate with the same credits under my belt as all of my classmates, so I did something totally nuts and made a real feature film 'Happy Holidays,' my junior year. I got a lot of pushback at first, from my classmates and the school, Chapman actually denied my equipment request for it on the ground that it was, "too ambitious." I still remember hearing those words on my voicemail and being like … "okay, now I'm pissed." Well, it lit a fire under my ass, and my co-producer and I whipped our ducks into a row. We eventually got Chapman's blessing but were lacking one of the major components….money. So we came up with this crazy idea, (mind you this was 2006,) of documenting our whole effort via this new medium called "podcasts," and putting them up on this new thing called youtube. We also had this crazy idea of keeping everyone updated through two sentence posts and behind the scenes photos on the facbeook.com.
Through that we ended up raising a couple of thousand dollars via PayPal (no kickstarter then,) and our film website ended up clocking in over 100,000 hits worldwide in the first two years. We completed the film, and because of its online following I was able to set up screenings for it across the country where it recouped all its money. It was also in the first wave of films to get digital distribution in 2008 via IndieFlix. When making that completely insane and extremely worthwhile venture, I forged friendships with so many brilliant and talented people, a great deal of them I still work with today. In the end, the film was comprised of 75% Chapman film students and 25% USC, all of whom were just starting out in their careers and said they wanted to be part of something challenging and different that film school wasn't providing. So many of them have gone onto great things in film, the most notable being our composer who took it on as his first feature film, this past January he won the Oscar for composing Black Panther.
From there, I was thrown into the real world and got a receptionist/PA job at Believe Media right out of school. I didn't realize it then, but the job was a tremendous opportunity, not only did it literally shove in my face how the film industry worked, but it allowed me to work on my own projects while getting paid next to nothing to answer phones. During that time, I made a pilot for my next feature 'True Perfection,' on the brand new Red Camera. Then this thing called the 'web-series' started happening, which I was super down with, combining my love for 'social media,' and film? Yes please! I made the web-series About Abby, which not only was so fun to make but did very well, it won a bunch of awards, got international distribution. My favorite accolade out of that is that it was eventually shown on buses in Mexico with subtitles, you can put that on my gravestone.
After that my life kind of took a dramatic turn when one of my best friends committed suicide. Nothing prepares you for something like that. I ended up sinking myself more into my work, making the short 'Eve is Dead,' and successfully raising the money and making 'True Perfection.' I ended up getting poached by a rival production company HELLO! & Company to be….their office manager. Not exactly the career move I was hoping for, but that actually provided some fantastic seasoned mentors who could see how unhappy I was as a lower tier film job, and how much I was eager to contribute. While there, I got handed the reigns of their social media (which wasn't really a job yet in 2012,) and suddenly the doors opened up. I got asked by my hairstylist back home if I could help her with her social media, and did I know anyone who could maybe do some graphic design work? It was like a lightbulb went off, and within a month I had started a social media & branding business ArdentLife Media with an extremely talented friend/business partner graphic designer.
Turns out a lot of people in film, especially in 2012, were ready for a new leap in social media & branding, and within three months I had left my day job and was running ALM full time. Also, people who need branding often need commercials and digital content to promote their businesses, so while writing PR campaigns and social media copy wasn't my dream, I was still flexing my film muscles and building my reel. After a few years, though, my itch to have nothing to do with PR needed to be scratched. I got super into my next webseries 'Single Girls Show,' shot the first film with audio on Google Glass, 'Reset,' and stated editing for FX's venture 'Friends Night,' with shows like 'Axe Cop,' 'Golan the Insatiable,' 'Lucas Bros Moving Co,' and 'Major Lazer.'
In 2015, I came up with my next big venture, 'Weedland.' A TV pilot about the marijuana delivery industry in LA, I figured the best way to write something real was to live it, so I spent my days as a social media director & editor and nights delivering pot on a scooter around Los Angeles, taking notes and writing scenes along the whole way. We shot it in 2016, and like 'Happy Holidays,' I dropped everything and threw myself into the project. We shot it for such an insanely low budget with such insanely talented people, I still look back on it in disbelief that we were able to pull it off.
'Weedland' was a game-changer for me. People began to really take me seriously as a seasoned writer, director, producer, and editor. I started getting paid directing and writing jobs, which still makes me giddy to no end. On the outside people are like "We would like to pay you to write and direct this," and I'm cool-calm-collected, "Uh-huh, sure, totally." On the inside my 4th grade self at that soccer game is jumping up, dancing and sending high fives out across the universe. Since 2017, I've gotten to direct for FX's online channel, This is AOK, interactive lifestyle apps, commercials for technical colleges, I've even got to teach film production/promotional branding for film. I've done another short 'Fear, Actually' which was an awesome comedic leap into the surreal and supernatural while making fun of today's fear-mongering news hungry climate, we're about to send off to festivals. Right now I'm working as a commercial director for the company First Media while writing my next feature, based off a short stint I spent as a director/producer at an (unnamed) extremist left-wing company, which was freaking mind-blowing. I am also producing one of my best friends (who I met at Believe Media's,) feature film 'The Joy of Cancer,' which I was a co-writer on. As of May, no joke, Jonathan Rehys Meyers has signed on to play the supporting lead, we're slated to shoot in 2020 and my friend asked me to help with the directing too. I think I'm down.
Has it been a smooth road?
Okay, well I think I went into a lot of them in the previous answer. But a couple that stands out is my first job interview I had when I was 18. It was for a PA job at some production company in Orange County, this is the first, and thankfully, only real-time that I have been outright sexually harassed in the film world. I remember I was wearing a modest pencil skirt and button-up with the top button unbuttoned, nothing out of the ordinary. The creep interviewing me kept staring at my boobs, and finally said something like, "I would give you a tour of the place, but your clothes aren't appropriate. I mean, I think they're fine, but people here might get uncomfortable." And he took me into the office then said, "Actually, we should go, because of the way you're dressed, I mean, I think it's fine, but some people might not." Then a few days later he called me on a Friday or Saturday night, I remember late, and said he had a "little black book" of contacts that he wanted to share we with me to "help me out," and would I like to come over later or tomorrow night to look at it. I said, "Why can't you bring it into the office?" He said, "It's so valuable, I don't want it to leave my house." I said I would have to think about it and got off that call as quickly as possible. As a California newbie and frankly adult newbie, that experience was pretty draw-dropping and frankly terrifying. I remember wondering if this was what I had to look forward too.
Since then, while never having something like that or worse happen, I have seen other peers and friends of mine who are men get quicker and faster opportunities then I have. That's not to say there hasn't been extremely talented and amazing MEN and women who have gone out of their way to help me throughout my career, but I have noticed (also talented) male friends of mine get maybe…more money, more jobs & promotions, …more exposure as directors. It makes me very thankful for everyone I've worked with who don't care about gender, ethnicity, whatever, but just wants to make movies, while also sad that opportunity is not commonplace or frankly, required.
So, as you know, we're impressed with ArdentLife Media – tell our readers more, for example what you're most proud of and what sets you apart from others.
I feel like what I'm most proud of, is my accidental desire to try out things that are uncharted. This really comes from my parents and middle/high school who just pushed me to be fearless. I have been editing a documentary on 'Happy Holidays,' from all the hours of footage we have, and I came across this one meeting where myself and my co-producer were both like, 'What if we uploaded 5-10 second behind the scene clips….but every day.' or 'What if people could donate money online?' Things that are standard now, but then where just concepts. How when web-series happened, I immediately jumped on it, or when Google Glass came out, my immediate thought was, "I want to make a movie with these." I remember shooting on film at an American University class in high school, 2003, and one of my friends accidentally loaded his film backward and lost an entire day of shooting. He cried in front of everyone. After that anyone who told me film was better, I would say, "Maybe, but I've never loaded a mini-dv tape backwards." I feel like the metamorphosis and changes of how we create entertainment should be embraced: social media, iPhones, 4k. I hope to continue to listen to the pulse of it all.
Let's touch on your thoughts about our city – what do you like the most and least?
I'm going to be real, I love LA. I had a friend who I've been working with since I was 13, a brilliant east-coater cinematographer and filmmaker say to me, "What do you love about LA, tell me quick and you can't say the weather." And I admit, I tripped up. Then I said, "Everything." I love how there is something for everyone. I hate the celebrity paparazzi culture. When I first moved here, I was obsessed with trying to get into clubs VIP and surrounding myself with fame.
Then I realized somewhat quickly that not only was this bullsh*t, but I would and could never fit in with that world. When I started distancing myself from that, I was worried, and then I found my friends, real friends. I've met so many vibrant and talented people. My family and family friends are all from New York City (and surrounding,) and they make fun of LA to no end. But I'm just kind of like, ….you can thank us later for our film and music innovation, language, universities, diversity, and food. I've never owned a car, love walking, hate labels and superficiality and couldn't be happier here. So whatever that says.
Contact Info:

Image Credit:
Happy Holidays Poster, Kay Aston – Weedland, Shawn Leister-Frazier (DP) & Sassy Mohen (Set of Fear Actually), Jeb Phillips, Sassy Mohen & Robert Walters (Actor) (Weedland Auditions), Shawn Leister-Frazier, Sassy Mohen (Weedland BTS)], About Abby Poster, Sassy Mohen (ArdentLife Media Launch Party), Sammi Levine (Actor), Robert Walters (Actor), Sassy Mohen (Actor, Director), Dave Baumgardner (Actor,) Katharine Stapleton (Actor) (Single GIrls Show, True Perfection Poster, Jeff Whitlatch (Actor), Lenne Klingaman (Actor), Sassy Mohen (Director,) Eric Lloyd (Actor,) Tony Nowicki (actor)
Suggest a story: VoyageLA is built on recommendations from the community; it's how we uncover hidden gems, so if you or someone you know deserves recognition please let us know here.