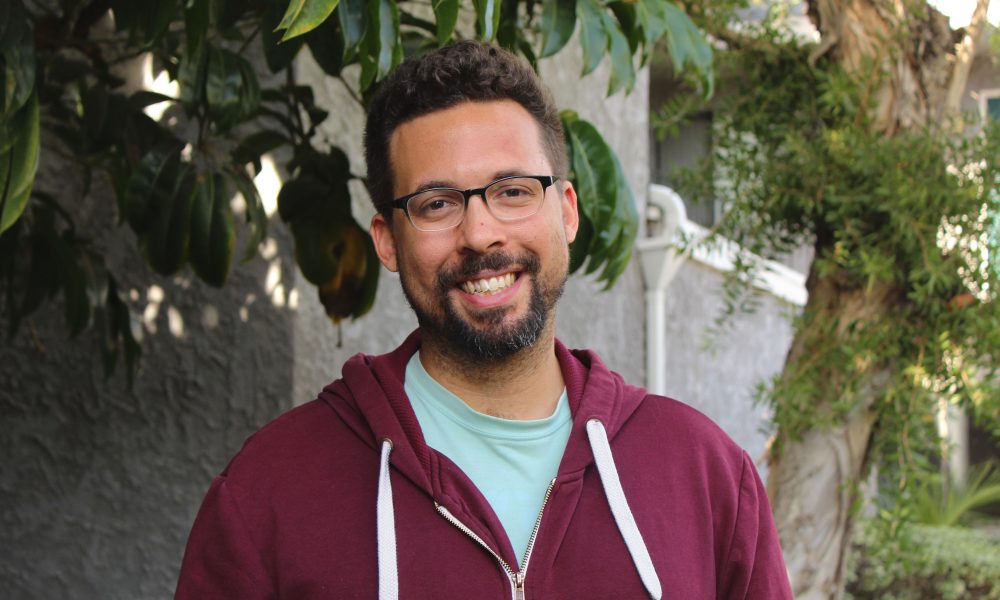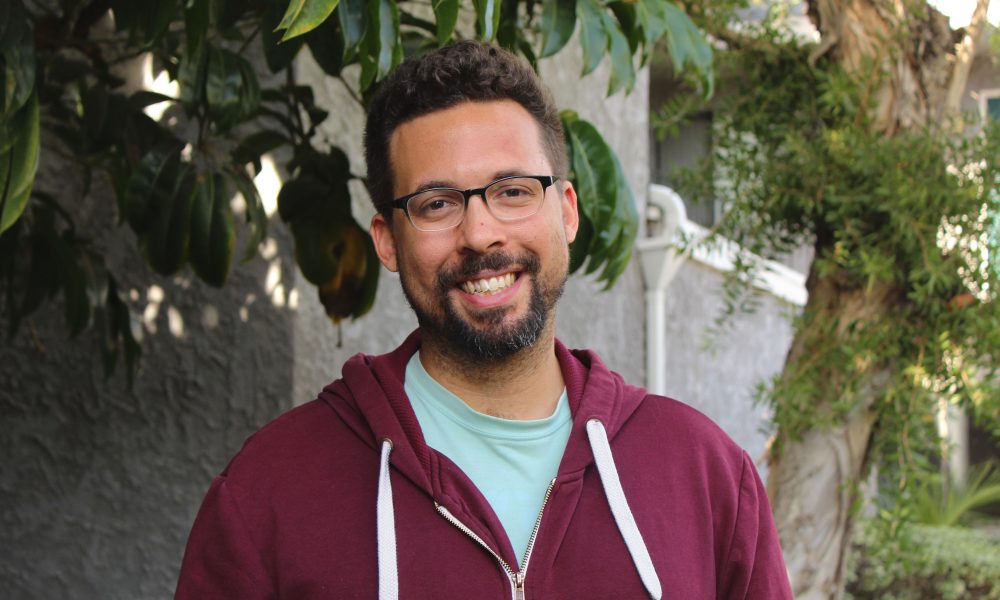 Today we'd like to introduce you to Ian Dale.
Ian, please share your story with us. How did you get to where you are today?
I've been interested in visual art since a very young age, although my specific outlets for creativity have changed often over the years. I moved here from the Washington, D.C. area to attend the USC School of Fine Arts, drawn to LA because of the arts, film and animation communities. Initially, I did a lot of 3D computer animation, but at art school, I discovered a love for more traditional drawing and painting as well. I appreciated the flexibility and multimedia aspects of computer art, but also the way 2D painting and illustration can be a more immediate outlet for expressing ideas. Over the years I have gradually found my way towards digital illustration as a fitting combination with the strengths of both disciplines.
It has been far from a direct path, though. I seem to be wired to explore and experiment, and I also enjoy finding ways to meet needs through my work, serving friends, church, organizations, and clients in a variety of ways as opportunities arise. So, over the years I have become proficient in a range of skills from illustration and animation to print, graphic & web design. I've been working as a freelancer for 10 years and particularly during the earlier years, my diversity of services enabled me to keep afloat in a tough economy by taking on a variety of jobs.
There's always been a tension though with my desire to excel at a high level, so while working in a lot of directions I've also felt a burden to find my true focus and develop my skills in that area. It took about 6 years of freelancing before I was developed enough to be competitive as a professional illustrator, but since then I've found that with greater professional focus also comes even more rapid development. I'm grateful to have carved out a good niche over the last few years creating children's illustration for some major non-profit and educational organizations.
My faith has been a major orienting factor for me. At one point in my life, I was quite apathetic and disillusioned. I underwent a spiritual rebirth in my early twenties that has grown into a strong sense of purpose and a new perspective on the world. It has motivated me not just to make impressive stuff or earn money, but to find ways that my artistic gifts can intersect with people's genuine needs and explore some of the deepest truths of life. Being a freelancer has involved a lot of uncertainty and financial sacrifice but it also has enabled me to find all kinds of fulfilling opportunities that I wouldn't have been aware of otherwise.
Has it been a smooth road?
I've always been quite independent-minded, so a freelance career has been a great fit for me over the long run. However, I've also found that when you're your own boss, with so much control of the direction and structure of your job each day, your own personal perspectives, quirks and flaws tend to have an outsized impact on how things go.
One of the biggest struggles has been figuring out my identity as a professional artist. I can do a lot of things at a professional level but haven't generally seen myself in a particular job description or industry (concept artist, 3D modeler, UX designer, etc.). I think my deepest desire has always been to explore unknown paths, but that also requires a lot of risk-taking and confidence that I didn't have when I first started. With high ambitions and low confidence, it's easy just to give up and settle. It took a gradually simmering frustration combined with a certain amount of character growth before I could take some of the necessary risks to get to the next level.
A related struggle for me has been learning to say "no." As a freelancer, I'm making choices every few days or weeks about projects that shape both my long-term career and my short-term workload. Whether for maintaining focus or for financial or time considerations, I often need to say no to opportunities and it's still very difficult for me, even after all these years.
What role has luck had in your life and career?
It's amazing, as I look back, most of what I'd consider my "breakthrough" projects can be traced back to some fortunate convergence of circumstances way outside my knowledge or control. Things like a well-timed tweet, or a closed door, or even—on two separate occasions—jury duty.
As an example, one of my biggest opportunities—a multi-year involvement in a kids Bible app that has been used by millions—came about thanks to a jury duty assignment that at first seemed like a huge inconvenience. I had recently finished a long-term involvement in another project and had been suffering a shortage of work for a couple of months. I needed more steady work so I considered signing up for a temp agency just to find whatever I could for a time. But in the midst of applying for temp work, I was interrupted by a jury assignment that turned into a multi-week trial… which in turn delayed me from getting on board with work from the temp agency. While in limbo on that trial, I was contacted about this amazing project! Had it not been for both the dry spell and the timing of the jury interruption, I might have already become unavailable with less desired assignments.
So in a sense, luck has repeatedly played a pivotal role. From the ground level, luck looks a lot like the old adage of preparation meeting opportunity. I have a strong conviction though that it's not pure chance but rather that God is actively involved in the details of our lives, and that he fulfills a purpose for each person as they trust in him. Over and over I've seen God working through the brightest moments, the mundane efforts, and even through the most unpleasant things I've faced. As a freelancer, this perspective has been a huge help because it gives me hope and has helped me to persevere more and panic less. I know that the frustrating and difficult seasons are being used for a good end and that the opportunities essential to my purpose will come at the proper time. There's a power far greater than I, working out plans I can't even imagine. I still have a huge role to play—working hard, building my skills, marketing myself, making wise choices—all the usual stuff. But I'm aware that ultimately the results don't all depend on me, and that can be both freeing and exciting!
Is there a quality or characteristic that has played an outsized role in your success?
Certainly, for any artist, the quality of one's work is hugely important. For me, diversity of skills has also played a big role, and a willingness to persevere long term. But if I had to highlight a crucial characteristic that undergirds it all, I think "integrity" is something that can't be overrated.
Especially in my earliest years, I had a lot to learn about the various nuts and bolts of running a freelance business, and much of that learning came through mistakes on the job—miscommunication, cost overruns, printing errors, delays, you name it, I made all kinds of mistakes! But one thing that's always been very important to me is to operate with integrity. So when I made mistakes, I was upfront about it with the client, clarifying what went wrong and doing what I could to make it right, even when it cost me. I've found over time that clients actually trust me more, not less, because of that, and they seem to keep coming back despite my mistakes.
I'm also painfully meticulous when it comes to billing my time, obeying copyrights and licenses, and other little details that other people might never see. It can feel like a hassle at times but it's worth it. There's an ancient proverb that says God upholds us in our integrity, and I think it has shown true in my life so far. Operating with integrity has kept me afloat through all kinds of challenges and provided a hugely helpful cushion for my mistakes and shortcomings. That, in turn, has provided me the time and opportunity to persevere and to gradually sharpen my various skills.
Tell us about your favorite and least favorites things about our city.
When I stop and reflect on it, I'm blown away by the breadth and depth of resources for artists. There's an abundance of great classes and teachers, unique shops, museum, galleries, presentations, conventions, and quirky art events available in Los Angeles. It's an incredible locus of the arts and it's easy to take for granted sometimes, but L.A. provides a richly fertile environment for artists to develop. I live in the San Gabriel Valley, which seems more removed from Hollywood, but I've found a surprising undercurrent of the arts supported by proximity to Pasadena, Art Center College of Design, and the animation studios in Glendale and Burbank. There's a great gallery/store called Nucleus Gallery within walking distance of my apartment in a seemingly mellow area, which hosts a constant parade of new inspiration, industry events, and world-class artists. Being saturated with so much art and meeting other artists has opened my eyes to a higher standard to strive for, but has also provided great opportunities to make progress towards those goals.
One downside to being in such a desirable area is the cost of living. My extended family lives in the east, south, and Midwest, and my wife and I are becoming increasingly aware of how much more space we could get for the money, or how much more we could save for our future if living in a comparable apartment somewhere else. As a freelancer, I work remotely for clients who are all over the country so they're not necessarily keeping me anchored here, nor are their prices always calibrated to our cost of living. For now, I think this is the right place for us to be, and that the benefits outweigh the costs, but it is something we might need to soberly evaluate over time, especially as we raise a family.
Pricing Info:
Freelance illustration available for hire, prices based on project scope and level of detail
For pricing please contact Ian's representative, DEBORAH WOLFE LTD (http://www.illustrationonline.com)
Contact Info:

Image Credit:
IanDale_WorldVision1 – Agency: Russ Reid, Client: World Vision
IanDale_WorldVision2 – Agency: Russ Reid, Client: World Vision
IanDale_Herowatcher – Client: Herowatcher.com
IanDale_BibleAppforKids – Client: YouVersion & OneHope
IanDale_HealingHeartsClub – Client: American Bible Society, Trauma Healing Institute
IanDale_Nativity – Agency: Russ Reid, Client: World Vision