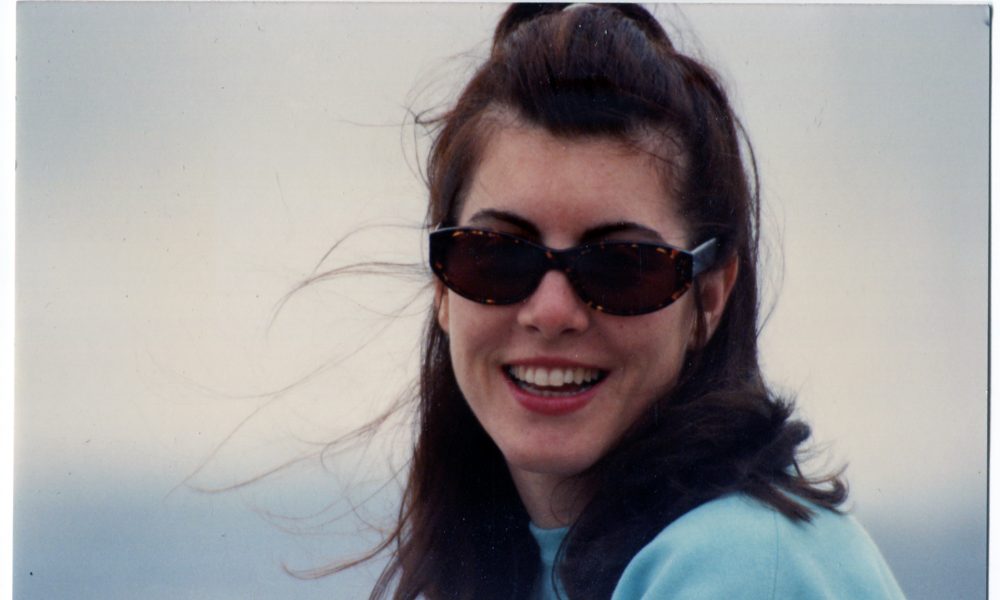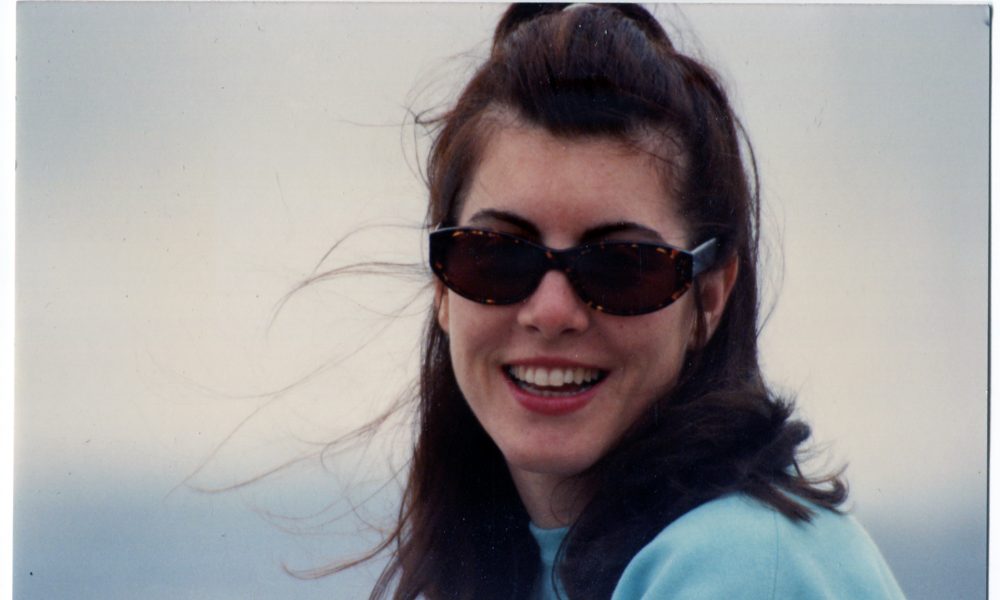 Today we'd like to introduce you to Rochelle L. Cook MA., ChT.
Rochelle L. Cook is a clinical hypnotherapist and consultant in spiritual psychology with a fresh and innovative approach to healing.
Rochelle utilizes effective spiritual and traditional techniques of Hypnosis and Gestalt methods to ignite "Rapid Healing."
Her background and life experiences allow her to connect to a diverse population of all ages. Her philosophy is that all people are worthy and lovable; they just haven't fully embraced that yet. Rochelle's passion is helping people get to the good and find the love inside they deserve.
Rochelle L. Cook, The Soul's Coach, is one of the world's most respected experts in Clinical Hypnotherapy and Spiritual Psychology.
An intuitive consultant and coach, she is also an author, speaker, and writer of many self-hypnosis programs for adults and children. Rochelle is known as a life changer who makes sense out of trauma, including reframing relationships with others and the self. She can contribute expert counsel, intuitive insight, recovery action plans, routines and resolutions, case studies, and other information to support or enhance your article.
Rochelle is accredited with an M.A. in Spiritual Psychology and is a Certified Clinical Hypnotherapist, with additional certifications that include Inner Child Work, and working with PTSD and ADHD. She is renowned for her depth of understanding on the spiritual dimensions of human nature and resolving emotional and habitual hurdles by working through root issues.
Rochelle has also served as an advisor and coach for a variety of film directors, producers, lawyers, doctors, and other public figures and professionals. She is a regularly invited guest speaker and workshop leader, including addressing thousands at St. Mark's Cathedral on Capital Hill in Seattle and unitary churches nationwide. In addition, she has published The Soul's Coach – 7 Paths to Healing Relationship. Is an entire system that includes a workbook and Journal and a website with Free downloads and an online program http://thesoulscoach.com
Rochelle combines the practice of Hypnosis with Spiritual Psychology. She specializes in abandonment and depression issues. Besides her personal experiences, which allow her to deeply understands life's challenges, she has extensive training in the following areas: Gestalt, Carl Rogers's Person Centered Therapy, Piero Ferrucci Imagery Work, Inner Child Work and Guided Spiritual Journey work. She is a firm believer in William Glaser's Reality Therapy and Choice Theory.
Great, so let's dig a little deeper into the story – has it been an easy path overall and if not, what were the challenges you've had to overcome?
No, I myself have been abandoned and I was lost for a long time with a series of what seemed to be difficult and traumatic relationships. A few years ago I also had a brain aneurysm and brain surgery, I'm still recovering years later. I recognize that I was wounded and having gone through life I've healed many parts of myself. As they say "healer heal thyself." I have become what is known as the "wounded healer" by confronting my story and journey I can assist and help you confront yours. I've developed a method of therapy and coaching that I cal story centered therapy because the turmoil we suffer starts with an event, this we turn into a story and for most of us we end up living this story. Eventually we forget we made the story up and become powerless to live any alternative way. What I offer are alternative stories and tools and techniques to release the old negative stories and replace them with new positive ones. I have cried a great deal and my office space is sacred, many of my clients cry throughout sessions and tell me stories they have not told anyone else, ever! Just telling me your story is deeply healing and releasing.
Alright – so let's talk business. Tell us about The Thriving Mind & The Soul's Coach – what should we know?
I am best known for working with people that have been abandoned and have experienced real trauma. Mostly I work with people that have lost connection to a relationship, either with themselves or with their family or significant others.
Are you ok if the relationship is not ok?
WHAT I'VE GOT WORKS! EXPERIENCE SOUL COACHING AS AN INTIMATE 7 STEP-BY-STEP HEALING YOUR RELATIONSHIP PROCESS THAT RECOVERS THE AUTHENTIC AND ORIGINAL KEYS OF YOUR LIFE!
Can you answer these questions?
Do you attract the same type of difficult relationship?
Are you afraid that someone may leave you?
Do you constantly feel as though you are not worthy or deserving?
Do you run away from a relationship first so that you will not get hurt?
Does your world end if someone leaves you?
Has your health been affected by trauma?
Expect results like these:
Heal the part of you that hurts and fears being alone
Conquer fear and uncertainty
Transform yourself and the one you love.
Learn to say no, to irrational fears and thoughts
Think differently so that you can take action
Take back power and chart a new course
Reframe you own story
What most inspires me are the many extraordinary people I see every week, from Google and Red Bull Executives, to Celebrity Actors, Directors, film makers, writers and creatives to new mom suffering from Post-Partum Depression. I really believe that you can reframe your past & thrive.
What YOU think matters!
DON'T BE AFRAID TO STEP INTO WHO YOU REALLY ARE. YOU ARE WONDERFUL! I'LL MAKE YOU UNDERSTAND & BELIEVE IT!
Here are some reviews from YELP: https://www.yelp.com/biz/the-thriving-mind-venice-2
Rochelle has helped me so much with anxiety and chronic pain support in just a few sessions. I really like that she does a thorough intake/assessment before each session to decide what to work on. I also like that she sends you a recording of the session to listen to as much as you like for quick results. She is kind, compassionate and a good listener. Her book is great too. She is a gifted healer. I am so grateful to be able to work with her. I have actually felt changes happening to my brain during session. A release, a shift of sorts. It's also not scary or fake at all. This is the real deal and very safe and effective.
~ Jen W.
Word can't express how much love I have for Rochelle. When I first meet with her I flew from Seattle to LA, and we had an amazing 1st session. Coming home since then we have worked long distance and have achieved the same results as if we were face to face. She was there for me when no one else was & even at a point when I went homeless she still wanted to help! A real person with truly a heart of gold.
~ Darringgton H.
Rochelle is amazing. She has helped me so much with anxiety, it's always so great going to see her. She is very caring, thoughtful, and trustworthy, I highly recommend her to anyone who wants to work through something!
~ Jimmy S.
As a mental health professional myself, I feel fully confident referring my therapy clients to Rochelle for the wonderful healing work that only she can do through her hypnotherapy and relationship expertise. Before sending my own clients to her, I was a client of Rochelle's. I went to see her for some lingering anxiety that I was working on, and was so impressed with her professionalism, personable nature, and kindness. I can send new clients to her feeling FULLY confident that they will be taken care of, as I know firsthand that Rochelle is patient and loving with each person that walks through her doors.
~ Christy A.
I began seeing Rochelle back in 2012 when I was experiencing terrible anxiety and low-self-esteem. I was at a difficult point in my life and I began feeling as if I should give up on my dreams. Throughout college, I aspired to become a doctor. However, my clear-cut plan was drastically altered when my father's cancer returned. I spent over 2 years taking care of him with my mom. When he died, I felt as if too much time had passed. I didn't feel prepared to take the MCAT as it had been several years since I had taken my core science classes in undergrad. I was overwhelmed and I didn't know where to begin. Thankfully, I found Rochelle's information and I began working with her right away. After our sessions, I felt FEARLESS. My test anxiety lessened, my perception of my capabilities improved, and I hit the books. My MCAT score was great and I am happy to report that I am in my second year of schooling at a University of California medical school. I don't know where I would be or what I would be doing if it weren't for Rochelle!
~ J.R.
Rochelle is a great therapist. She is very intuitive and knows how to really help those who are struggling. So, glad to know her!
~ D.J.
Is there a characteristic or quality that you feel is essential to success?
Honesty, trustworthiness, a moral compass and that basic get up and live feeling that every cowgirl born in the West has. I believe in experience and that all experience is valid and that you need to feel and live it and welcome it as a guest. As I always say "Your words are the house in which you live" Choose your words wisely, you can change your life by becoming a new you by changing the way you speak. Choosing new words and opening the door to new horizons for everyone I meet is my essential quality.
Pricing:
Hour long sessions are $200
Couples sessions are $400
Contact Info:
Image Credit:
Michael Glock Ph.D.