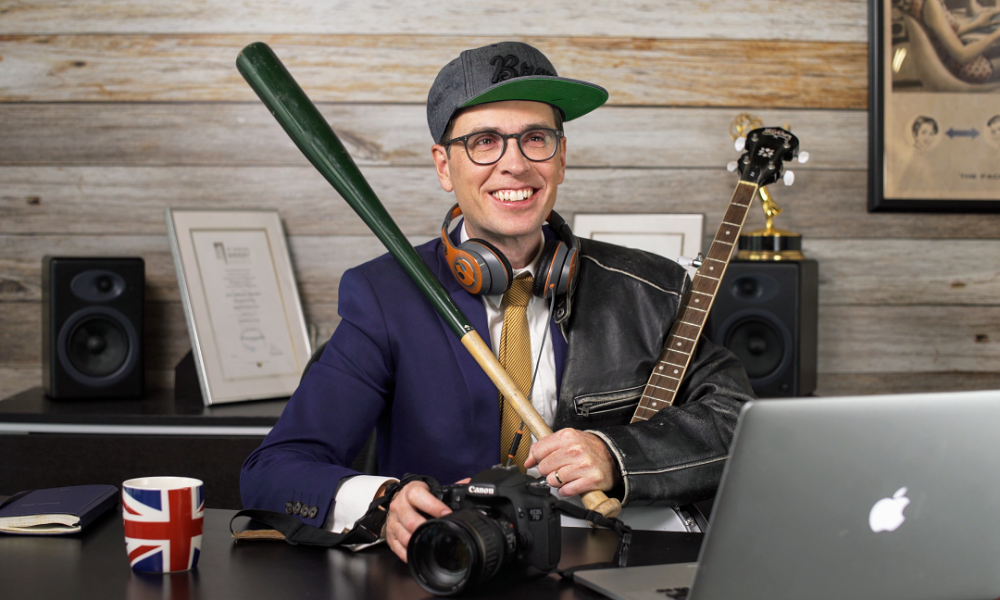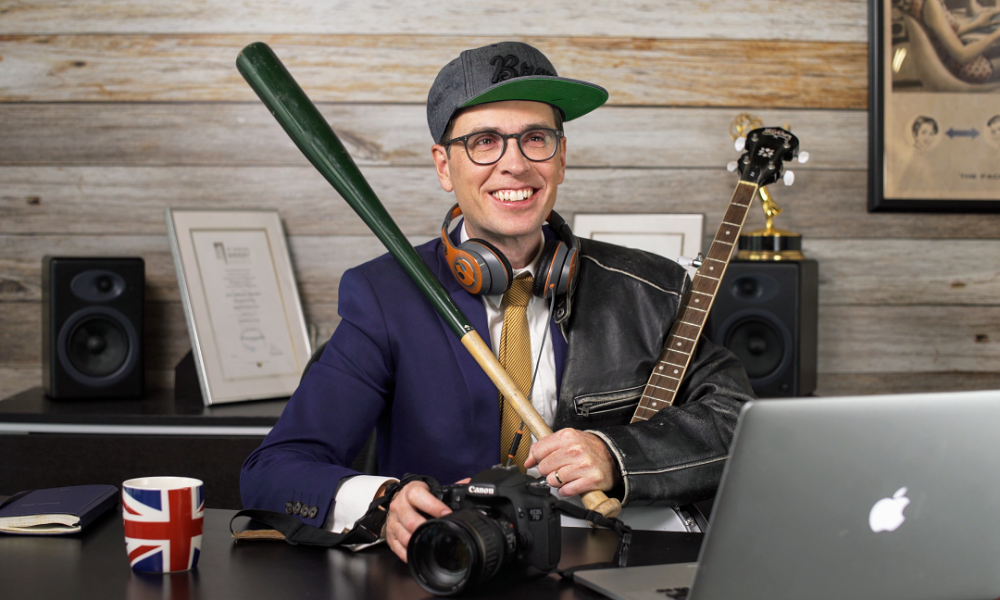 Today we'd like to introduce you to Richard Janes.
Richard, let's start with your story. We'd love to hear how you got started and how the journey has been so far.
As with many Angelenos, it was Hollywood that brought me to the tarmac at LAX, stepping onto American soil for the first time. At the age of 22, I had produced and directed a British movie called "Fakers" starring Matthew Rhys (The Americans) and tinsel town had come calling. Private screenings at studio heads homes, wining and dining by the top three agencies, I thought I had made it. But, at the same time, I had no intention of settling down in Los Angeles. That was until I met my now wife, Amy, who was running a Paramount Pictures based film company for ex-showtime president Jerry Offsay. We realized pretty quickly that we were made for each other and Amy made it pretty clear that she thought living in England would be marvelous… for the month of August. An outdoors woman who prefers her climbing shoes to high heels she needed the mountains and my passions could be pursued no matter the location.
Two years of being attached to various movies passed and I began to realize that I was not living the dream I had imagined. Making offers to 'A' list actor after 'A' list actor, rewrite after rewrite based on new executive's notes started to drive me insane. Then the phone rang with a desperate plea. One of my wife's fellow UCLA Producers Program grads, A.J. Lewis, needed help. A TV network had given him the impossible task of winning an Emmy with a TV show around music that would enable the Network's owners to purchase more local television stations. They needed the award to differentiate themselves from other bidders and they had given him an enormous budget – all-in- of $10,000 to achieve it. I laughed when I heard, but he was serious, and as with any good producer he convinced me to direct, shoot and run sound, for the show. It was run and gun, all hands to the deck, with my wife returning to her roots of editing while breast feeding our new born. But deliver we did. Not only the show, but an Emmy in the arts and culture/history category for our crazy efforts.
This experience introduced me to something that blew my mind: seeing when people stopped watching a piece of entertainment. The show was placed online and I got sucked into the idea that digital media and distribution was the future. I had just completed a writing assignment on a feature for Walt Disney and the Writer's strike hit. Together, my wife and I decided to take the jump into the online world and started teaming with celebrities to build their social media and develop direct to consumer distribution channels. Within a few short years our company, Fanology, was one of the leading social media agencies in America building digital footprints for actors, musicians, athletes, and major brands such as Toyota. We were living the American dream. Awards flying in through the door, a cool hip office, full of cool hip millennials. I had everyone from Larry King to Ashley Tisdale leaving messages on my phone. But there was a disconnect. The dream was not my dream. And living an inauthentic dream started taking its toll.
In October 2006, I was rushed into hospital, weighing just 110 lbs, and told I had two choices. The removal of my colon then and there or, if I walked out today, I take the risk of my conditioning worsening and my colon bursting which could result in a swift exit stage left for Richard. Naturally, I was devastated. But I was not prepared to make such a big decision there and then. I went home, sat on my bed with Amy and burst into tears. And then the most remarkable thing happened. One of those life changing moments where we can look back and say "If it were not for that one moment I would not be where I am today". My nine-year-old daughter came into the room, looked at me with her big eyes and said, "Daddy, I know what the problem is". I looked at her not wanting her to witness her father so distraught. I took a breath and asked her to tell me. She looked me straight in the eyes, smiled, and said "You are not doing what you love!" I went to respond that life is not that simple, we have bills to pay, as money has come in our outgoings have grown, we have to put food on the table, pay for the cars, pay for her and her brothers school, we are responsible for over 50 people's lively hood with Fanology… But nothing came out of my mouth. I looked into her beautiful face with that fantastic smile and couldn't bring myself to tell her that life doesn't always allow you to chase what you love, that life isn't always fair. How could I tell this to the little girl in front of me whom I am doing everything to provide for so that she may have a life full of love and happiness… everything except modeling living that life.
So I thanked my daughter, I took a deep breath, and wrote on a piece of paper, 'What Richard loves'. The first three were obvious. Amy. Ella. Finn. The forth was the family dog Roger whom I'll admit I love on occasion… But then it ran dry. I had moved so far away from my core that I had lost the ability to connect with what I truly loved. Realizing that this might be the bigger answer to my problems, I packed my bags and headed out to the desert for 4 days to work out what I really loved and make a pact with myself to realign my life to a path that is authentic to me. I wrote and wrote and wrote filling a note book and it struck me that the core questions I needed to ask myself were the same questions I had been asking people like Larry King, Jillian Michaels, Waka Flocka Flame or Paralympic bronze medalist Amy Purdy for the past six years as they sat down with me for the first time to create a strategy to build their social media. Those core questions were:
Who are you?
What are you passionate about?
Why are you on this planet?
Why should people care?
The people who had been open to being challenged by these questions, and face them full on, where the people who were taking their life to the next level. They were the people who, when things got tough, would get out of their own way to achieve their dreams. I had been working for so long, helping others connect with their authentic truth so that they can connect with others and drive the biggest impact possible, but I had failed to do this for myself. And, so, my journey began. To get in contact with my own authentic personal brand so that I can live a life centered in passion, purpose and authenticity.
Returning from the desert, I told my wife that if I could live my life asking these questions, not only of celebrities, but anyone who is struggling with authentically showing up in the world so that they can close the gap between the person they know they are capable of being and the person they are today, I would be one very happy, and aligned, man, who might just be able to get his health back on track.
I built a website that night offering just this service and within a month I had four private clients going through my intensive 1 month personal branding program. Today, my wife continues to run our social media agency Fanology (head quartered in Culver City), while I work with everyone from CEO's of billion-dollar company's through to High School Students, aligning their personal brand so they can fulfill their true potential and achieve a conscious reconciliation between their soul and the way they present themselves, enabling them to attract more suitable opportunities for them to authentically shine. Oh, and my health? I didn't have to have the operation and I'm fitter and healthy than I have ever been.
We'd love to hear more about your business.
My work is all focused on helping you build an 'Authentic Personal Brand'. Most personal brand 'experts' focus on the communication aspect and while my work involves that, the true value is in making it authentic. In this town especially, many people operate from a 'Fake it till you make it' mentality. My work spins that on its head with a 'Mine it till you find it' approach. Greatness is inside each and every one of us. We all have unique gold to share, we just need to find that gold and then let it lead everything we do.
Authentic Personal Branding is about the conscious reconciliation of the inner person (our souls) and the outer person (the actions driven by our mind), which, in turn, downgrades the roll of the ego in our destiny enabling us to forge our own unique path and close the gap between the person we are today and the person we know we are capable of being.
My work, be it through my online programs, seminars, group work, or private coaching falls into three main areas:
• Name & Claim Your Super Power
• Define & Refine Your Personal Style
• Attract & Impact Your Audience
Is our city a good place to do what you do?
Los Angeles is a magical place. In a recent conversation with a private client named John Rogers, ex-Deputy Assistant Secretary of Defense under the Clinton administration, he talked about the need for both creative thinkers and analytical thinkers to solve big problems. We are the meca for creative thinkers and thinkers who have often taken a big step to pursue their passions and dreams. There really aren't many places in the world like Los Angeles.
When it comes to my work, helping people align with their true gold, the key is to work with people who are willing to go on the journey and, while my work takes me all over the world, I always get excited when working with someone locally or hosting a seminar at The Electric Lodge in Venice. Meeting in the restaurants of Abbott Kinney or walking Runyon Canyon, we are surrounded by inspiration to live a life worth living.
On the flip side of the coin, Los Angeles breeds conformists and artists succumbing to a derivative voice in the hope of fitting in and landing that next opportunity. I saw it all the time with actors and musicians coming through the door of Fanology. Those that were less interested in asking the deep and meaningful questions of their soul, and more interested in Instagram followers or being seen in the right places. Would I recommend someone starting out in Los Angeles, yes, on the basis that you work hard not to fit in, that you work hard to find your own voice, that you seek out the true artists practicing their craft and looking to make a unique impact. People such as Guy Camilleri, in my opinion one of Los Angeles top acting coaches based at the Electric Theater, or Philip Folsom, one of America's leading cultural development experts who can be seen skateboarding to his next corporate intervention at a SnapChat or Redbull.
Pricing:
Personal Brand Masters Online Program $697
Personal Brand Master Group Couching (4 intakes per year) $7,500
Private Year-long Coaching $75,000
Contact Info: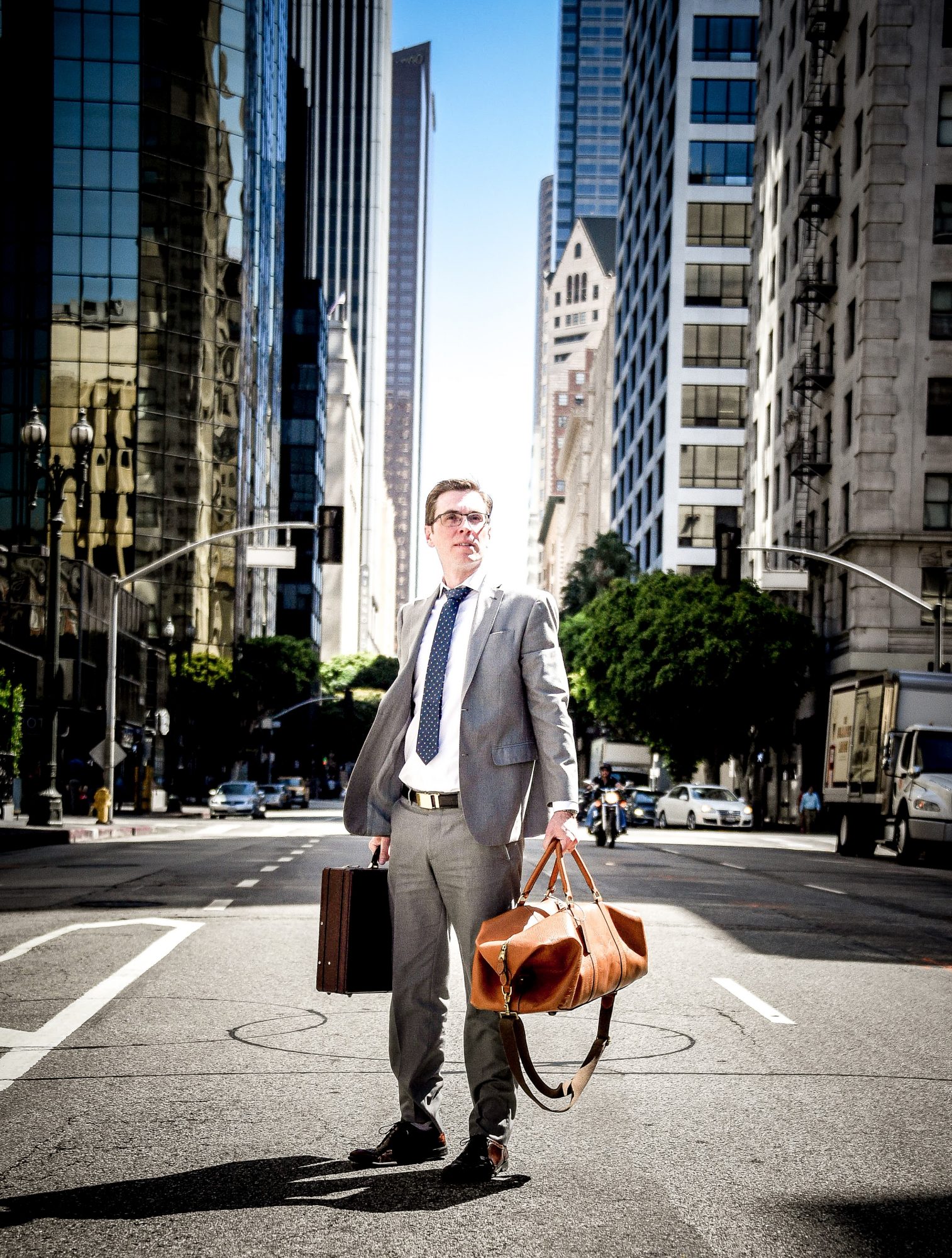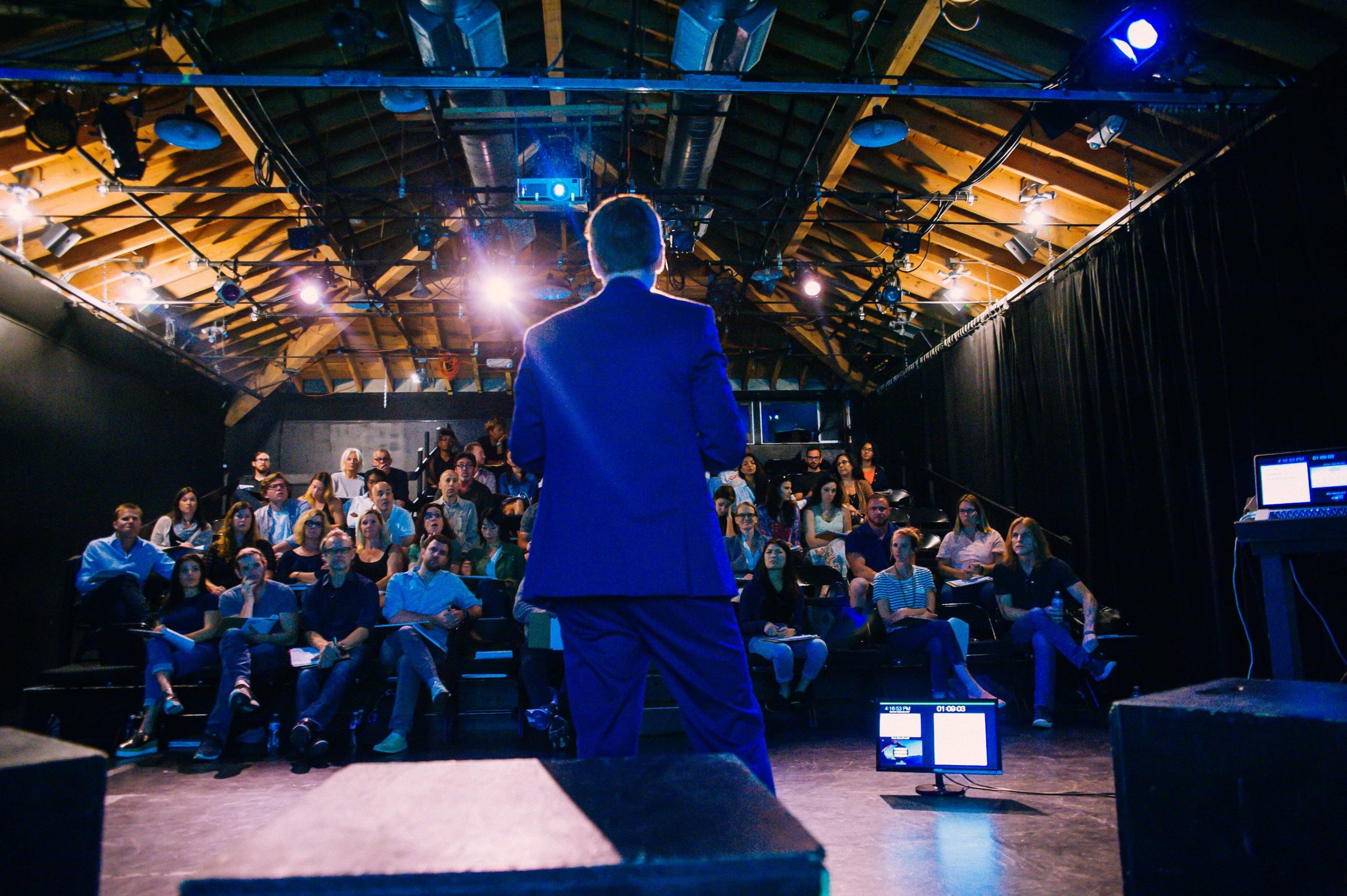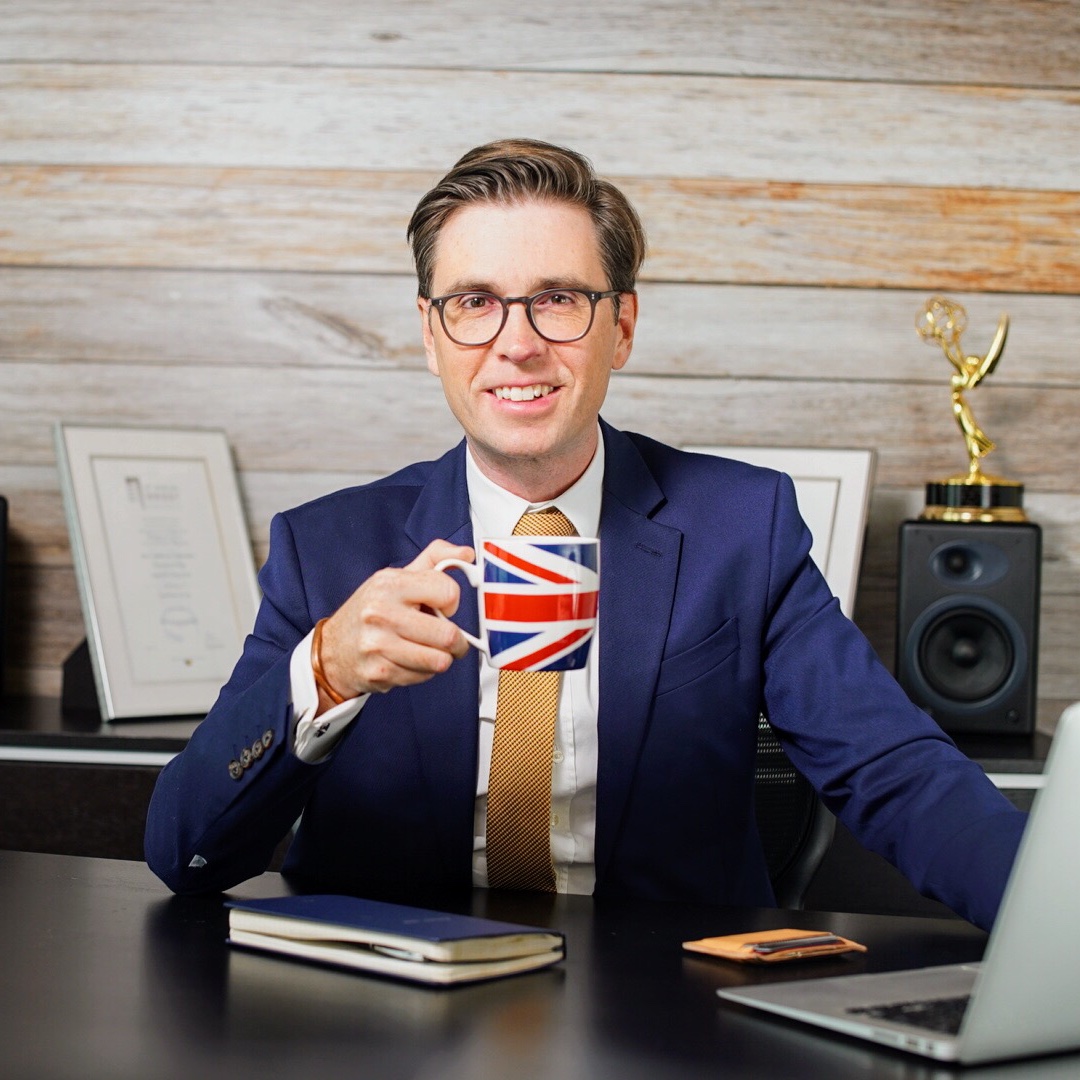 Image Credit:
Philip Folsom
Abby Mahler
Lynn Millspaugh
Getting in touch: VoyageLA is built on recommendations from the community; it's how we uncover hidden gems, so if you know someone who deserves recognition please let us know here.