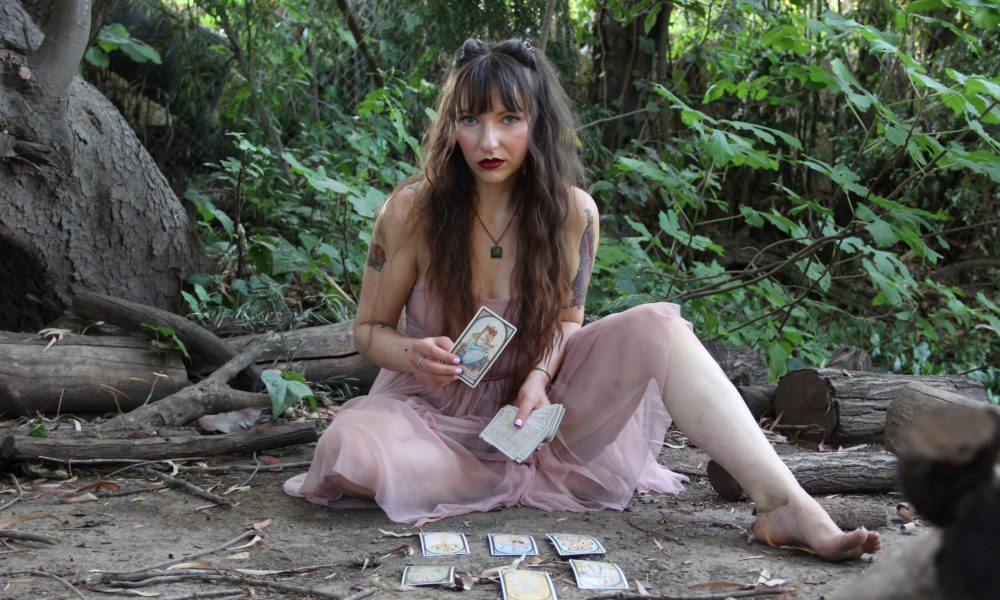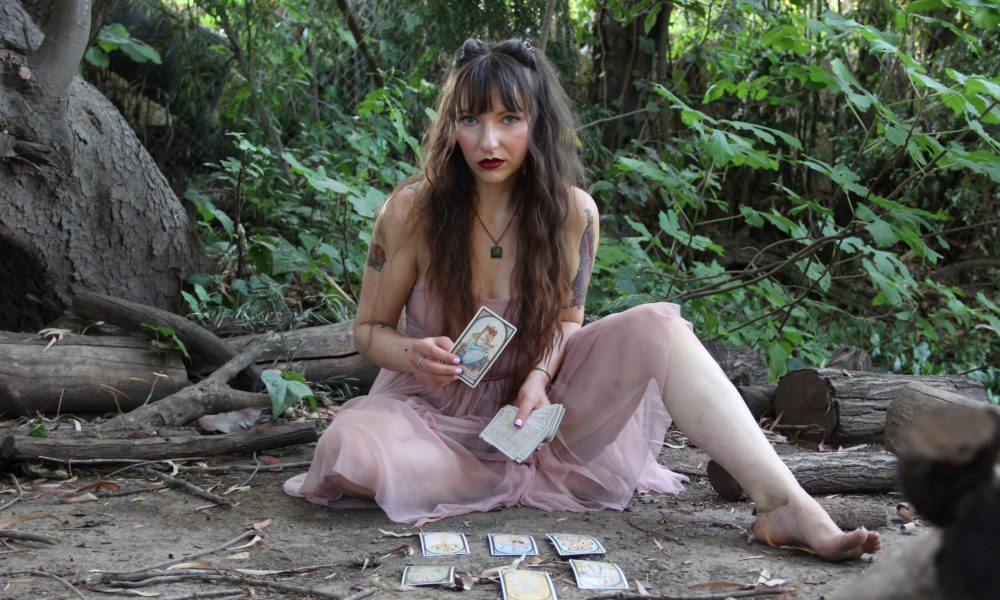 Today we'd like to introduce you to Renee Watt.
So, before we jump into specific questions about what you do, why don't you give us some details about you and your story.
I was introduced to Tarot Cards at only ten years old when my eldest brother's friend showed her deck to me. Fascinated by this divination tool, I saved my allowance and picked up extra chores until I could afford my own deck a few weeks later. I began reading my friends at recess and during sleepovers, everyone thought it was so interesting and I loved the idea of predicting the future. Around that same time, my mother took my siblings and I to a psychic development class at the local community college. In this class, we were taught how to enter a deep meditation and channel other people psychically, which I immediately began showcasing at my best friend's birthday party.
At 12, I found my first witchcraft book while browsing a used book store, I was with my childhood friend and we both picked up books on Wicca, which we agreed to swap once we'd finished reading them. By my 13th birthday, I was deep into witchcraft and even formed a coven at my birthday sleepover. My middle school friends and I would practice casting circles, calling corners, and crafting spells while proudly declaring ourselves "witches." Once I entered high school, my devotion wavered a bit as I became more interested in feminism, punk rock, animal rights, and social justice. I hung up my tarot cards for a typewriter I'd found on the street and began publishing zines titled "Godzilla Grrrl" where I called out the patriarchy. I spent the rest of my free time at protests, independent coffee shops with spoken word artists, and concerts. The Tarot and witchy beliefs would make an appearance on and off throughout my adolescence and early adulthood, but it wasn't until my late 20's that I recommitted myself to a spiritual path. Having found myself newly divorced and freshly sober from severe heroin addiction, my life needed direction and FAST. In lieu of joining NA or rehab, I jumped right back into practicing witchcraft, reading cards, and putting faith in the universe. My psychic senses blew open now that I was no longer numbing myself with opiates and my intuition was sharper than it'd ever been. I started building relationships within the tarot and witchy community through Instagram and devoured information on psychic development. I put in a lot of hard work accepting where my life was, I was almost 30 and essentially starting from scratch, but I never let it deter me from changing my circumstances. Seeking freedom and spiritual inspiration, I decided to go on a two-month road trip across the country.
At one point, I was nearly out of money, I decided to make my way down to New Orleans, where I read tarot in the French Quarter. I made enough cash to continue my journey in only a few days and realized I could make a career out of reading cards. I knew that once my trip was over, I didn't want to remain in my hometown, Phoenix, and made the decision to move to California. A couple of months later, I found myself renting a room in LA with little to no connections or friendships. At this same time, I began a podcast called "Witch Doctorate" that was geared toward sharing witchy knowledge at a beginner level, so people could digest the information. A month later, I walked into an occult shop called "The Crooked Path," the owner there asked me if I read tarot and immediately offered me a position there. I worked hard to build up a client base there and began teaching the occasional class. Outside of the shop, I went into overtime trying to build up my online clientele- I started collaborating with other podcasters and worked towards gaining some publicity, I've been interviewed by "Girlboss," "Cosmopolitan," "Teen Vogue," "Refinery 29," "Bust," and many other amazing publications. Within a year, I was reading tarot full time, with no side job. I'm still at The Crooked Path today as their senior psychic but have taken my career to some interesting places outside of the store. I now have a new podcast called "Two Psychicks" that I co-host with Angela Lovell. We discuss all things witchy, and try to empower our listeners through magickal or spiritual techniques that have been helpful to us. I also have been working hard to develop a new product line of witchy tools and jewelry.
Right now, I'm especially proud of the crystal kit being sold online, it contains nine of my favorite gems with a detailed description of what each one does and how to use it. You can visit my website rainbowglitterstar.com these items.
We're always bombarded by how great it is to pursue your passion, etc. – but we've spoken with enough people to know that it's not always easy. Overall, would you say things have been easy for you?
I wouldn't say it's been a smooth road, but I also acknowledge that some people have had a way harder time of it than I have. There is a lot of heartache and shame that goes along with quitting an addiction. Not only that, but I went from being a heroin addict to deciding I was going to travel the road for two months and then move to LA- that doesn't exactly look like stable behavior. I could tell that people were worried about me, but I also knew that I could rely on myself and I felt drawn to follow my heart. A path opened up in front of me, but I didn't know exactly where it was going to lead. I also did not have financial security and operated paycheck to paycheck until fairly recently. I moved forward with a bit of blind faith and a commitment to make something of myself, it wasn't always easy, but I am SO GLAD I did!
We'd love to hear more about your business.
I guess you could say I'm a renaissance woman in the business of witchy things. My main income is generated through psychic readings, which can take the form of mediumship, tarot, numerology, astrology, or even identifying one's own psychic abilities (and how to control them). My goal is always to give my clients information that is helpful to them in the present. My agenda is to empower whoever is sitting across from me. There are a lot of "psychics" out there who will present a lot of fantasy during their readings and not a lot of realism. I always try to bring an optimistic and illuminating experience to my clients, but I will 100% point out where you hold yourself back and what needs changing in your life. I'm not a fan of readers who give a grandiose picture of a future, with no map on how to get there. I'm all about doing the work to receive the rewards, and that's what I try to pass on during sessions. I also offer chakra balancing, which is a form of energy work that is similar to reiki. I do specialize in helping others identify and strengthen their own psychic abilities, so that's always a fun way to approach a session. My jewelry line is full of magickal symbolism, and I work with materials provided by nature. For example, I make pendants, earrings, and bookmarks out of preserved spider webs. You can clearly see the design of the spider web in the piece, and on the packaging, there's a story about the symbology of spiders. They're considered manifestors because they create from within (weaving their web), for me this is the perfect analogy of witchcraft. As witches, we take an idea from deep inside and by believing in and following our will we create our homes, reality, and our lives- our very own webs. I have other pieces made from snakeskin and animal bones (all materials ethically sourced), that have their own unique meanings. When someone buys my jewelry or products, I want them to feel something and recognize their own power. I also have crystal kits for sale and am working on expanding my shop before the holidays, you can expect to see spell kits galore by the beginning of December. If a client wants something a bit more specialized, I'm always happy to create a custom ritual kit, and in some cases will work magick for hire.
What were you like growing up?
Growing up, I was very outgoing, I entered all the talent shows and was always putting on a performance. I was always interested in the paranormal and began my occult studies very young. Once I hit high school, I became a little more angry. I was a liberal witch living in the suburbs of Phoenix, Arizona- which quickly made me an outcast. Rebellion became my coping mechanism and I pursued friendships within the punk scene. I found it harder and harder to relate to my classmates and my friendship circle got much smaller. I spent a lot of time educating myself on feminism, human rights, animal rights, and politics- but the majority of people living around me seemed apathetic to the environment and the human condition, which made me feel hopeless and mad all at once. I found people to love and care about who thought the way I thought, but part of me felt like I was suffocating and leaving Arizona was always a priority of mine.
Pricing:
Crystal Kits- $30 plus shipping and tax
1 hr tarot/psychic readings $100
1 hr astrology readings $140
Contact Info:
Image Credit:
Alex Terrazas – Photo in pink dress with tarot cards
Suggest a story: VoyageLA is built on recommendations from the community; it's how we uncover hidden gems, so if you or someone you know deserves recognition please let us know here.