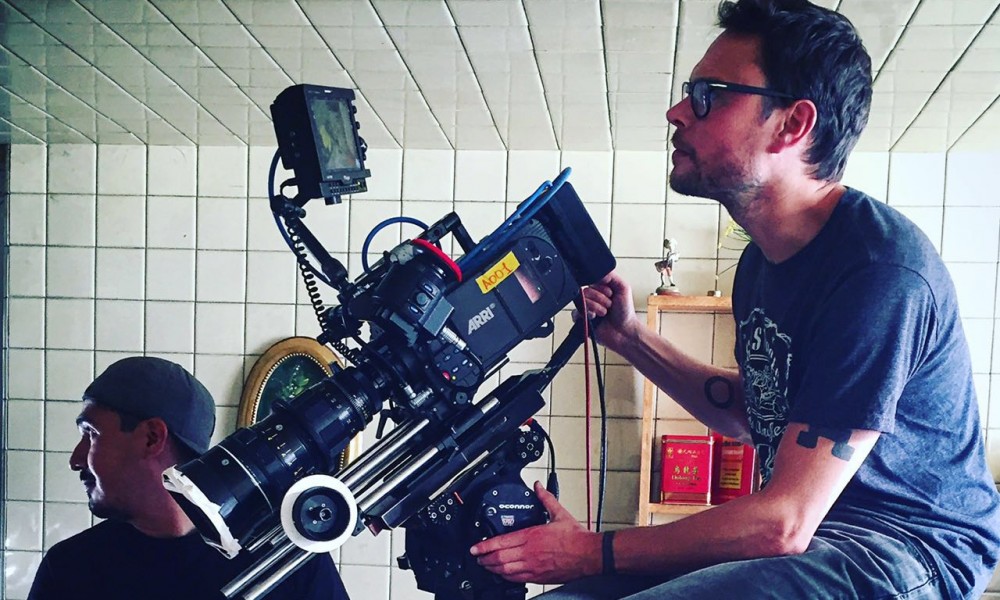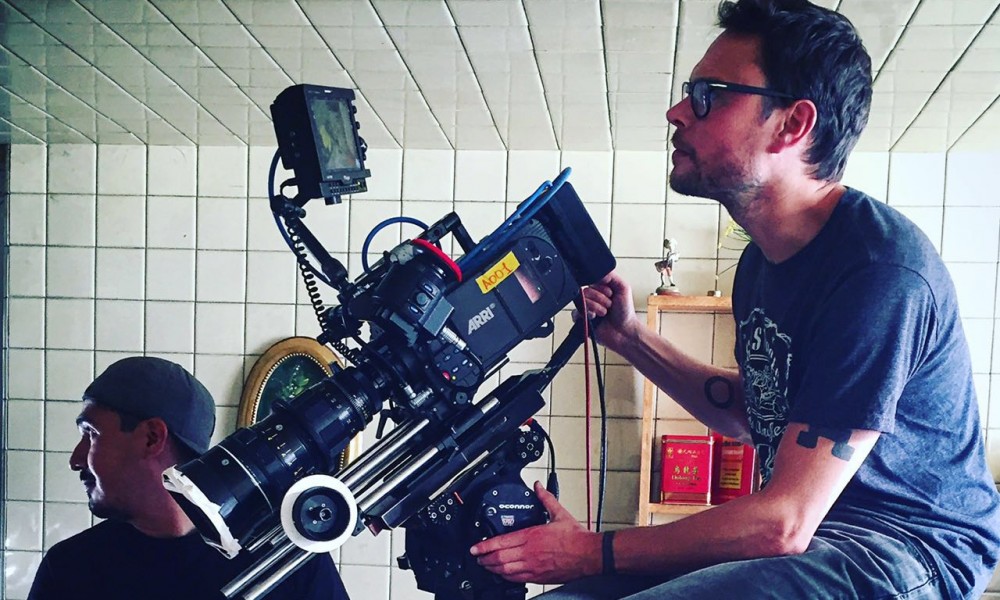 Today we'd like to introduce you to Gareth Taylor.
Gareth, please share your story with us. How did you get to where you are today?
I always enjoyed films and looking at books, magazines – anything with images. When I was 7 or 8, my godfather gave me a Polaroid for my birthday and that was the point of inception.
After high school, it hit me that the only thing I wanted to do was make movies. Living in Switzerland at the time, there were no tangible outlets to pursue such a career so I set out for California where I knew one person living in San Diego. After a year there, I moved to LA and started college where I studied cinema.
During that time, I picked up a used Canon AE-1, some rolls of film and started playing around and learning how to frame. I applied this knowledge in film school while making my own films and I naturally drifted towards cinematography.
Where filmmaking is a collaborative endeavor, photography was always something more personal which I could do whenever I wanted. I spent countless days and nights roaming around Los Angeles taking photos and experimenting with different techniques and film stocks. It was incredibly liberating and also therapeutic. My camera was my friend during a transitional time which followed graduation and a failed marriage.
As a cinematographer, I spent the following ten years working on a range of projects including films, commercials, branded videos, documentaries, music videos and corporate content. I love telling stories and am always looking for projects which present meaningful opportunities. I've shot on 5 continents, which for someone like myself who loves traveling, is an absolute dream.
As a photographer, I've covered a wide variety jobs. I worked for a travel magazine in Vietnam for a few months, did some architectural photography, jewelry, landscapes, lifestyle, album covers, and portraits.
I've never specialized in a given field because I'm too curious and interested in the world and people. With doing so many different types of jobs, I get the opportunity to learn things I couldn't read in books and meet people I would never come across otherwise. It's a truly enriching experience and rewarding career.
Has it been a smooth road?
I've had many ups and downs and still go through rough periods where I wonder what I'm doing with my life. Struggles are a part of the job, especially for a freelancer. They never go away. They just change. But they keep you sharp and wanting to get better all the time so they're a necessary evil. And they sure shape your personality.
Like most people, I had a handful of odd jobs when I first started my career. From delivering bagels to putting posters for bands up in store windows, I've had my fair share of random experiences.
Struggles in the business come in many shapes and forms. Dealing with people trying to lowball your talents. Never knowing when the next gig will happen. Never knowing if the next gig will ever happen. As many have said before me, "any job could be my last." There's zero guarantee that work will come. That's why it's a constant hustle. To find jobs, meet people and stay up-to-date with the ever-changing technology and trend landscape.
It's a roller-coaster. The best way I can describe it is with surfing. When you're on top of a wave, you ride high and feel like a million bucks. But when you go down and don't come back to the surface for a while, it hurts and you feel like you'll never get back on the board.
Any predictions for the industry over the next few years?
It's always hard to predict where the industry is going and how it will change. If we look at the last 5-10 years, the main changes came via technology. It will be remembered as the digital revolution. Photographers and cinematographers alike have had to adapt and learn to use new tools. In the 100+ years of image making history, this marks a huge transition which will continue throughout the next 5-10 years and beyond.
Change is always scary but I like to see it in a positive light. It keeps you on your toes and makes you work a little harder, which makes you better in the long run. One has to move with the times and adjust, especially in this industry where no one waits for you. If you can't do the job, they'll find someone else before you can blink.
I started with 35mm and have learned to embrace the digital medium. It offers many advantages and makes the industry more accessible to people who want to just pick up a camera and start shooting. The downside is that the pool of talent gets bigger all the time and competition is fiercer than ever before. Like everything in life, there are good and less appealing sides to change.
The main issue I have with this new trend is that too many people are getting hung up on cameras and resolution without really knowing nor understanding the technology. The artist sometimes ends up second in importance now, which is absurd. I always have to remind clients and producers that you can have the best camera in the world, but if the person behind it doesn't know how to use it, then it's useless.
To get back to the question of what the future holds, I think it will be technology heavy and manufacturers will continue their "resolution race", while others will try to find the next big thing. 5 years ago it was 3D. Today it's virtual reality. The trend is leaning towards a more and more immersive experience. With that said, I think the classic 2-dimensional environment of photos and videos will be here a very long time because it has been the standard for well over a century, and more importantly 95% of the world population won't have access or be able to afford high-end tech-driven mediums for the foreseeable future.
What would you say has been the biggest challenge for you over the course of your career?
There are innumerable challenges involved in any career, especially the one of a freelance artist. In my case, the biggest one has been the quest for balance. Ten years on and I'm still trying to figure it out. The number one reason is that besides a career, there's something called life. It may sound trivial, but any entertainment professional will tell you how easy it is to lose sight of it. We are highly career-driven individuals and because of the extremely competitive nature of the industry, we spend most of our time pursuing our dreams. It's almost round-the-clock sometimes. Where most people work 8-hour days and 40 hours per week, our days are easily 12 hours or more and some weeks we end up working 80 hours or so.
That's a lot in itself, but when we're not on a job, we're still working, whether looking for the next job, taking meetings, interviewing, networking online or at events, researching and keeping up with the latest trends. All this doesn't leave much time for that thing we call life, and as most of us know, there comes a breaking point sooner or later. It can be related to family, friends, significant others, hobbies, activities, personal endeavours, etc.
For me, it was the birth of my son last year. Until then, I had balanced my career and personal life goals by traveling. Every couple years, I would stuff a backpack with essentials and take off for a few months at a time. Africa, Asia, South America and Europe made for incredible experiences which made me grow as a person, fed my soul with memorable adventures and rich encounters. More importantly, they helped me gain perspective on the greater picture of life and made me more humble every time.
When I became a father, that carefree spontaneous world I had enjoyed for years was flipped upside down and I found myself at the service of someone else than just myself. That new reality was brutal to adjust to and it took probably 9 or 10 months to get acclimated. As hard as it may sound, parenthood is an absolute joy and makes me a better person. Healthier as well because the stress generated during that transition period made me want to learn about the importance of self-care and how to better approach life in general.
What advice do you wish to give to those thinking about pursuing a path similar to yours?
Do something because you're passionate about it, not because it sounds cool. To get through the hurdles, you need to love what you do. The best way to learn is by doing and working with experienced people.
I'm not a big advocate for film or photography schools. They are often overpriced and that investment of time and money would be better spent buying a camera and going places to shoot.
Certain qualities help a lot and are almost mandatory to sustaining a career in the entertainment industry. Maybe the most important one is perseverance. Stay in the game and eventually something will happen. Of course with that, you need to be talented, professional, kind, hard working, egoless, punctual and remember people's names.
The reality is that no matter how talented you are if you can't make friends and are not a personable human being, your chances of working strongly diminish. Networking is incredibly important, as well as maintaining relationships. You can't make it alone.
Keep busy. The more you work, the better chance you give yourself of working more. On any given job, you might meet someone who could lead to your next gig, so be nice to people (unless they're absolute jerks).
For example, I just returned from a shoot in Korea, and if I look at how I got that job, I can trace back to 10 years ago to find the link.
Lastly, follow your gut. Keep your head on your shoulders and remember that life is bigger than any job, so don't beat yourself up too hard if you don't get a gig or make a mistake. I'm not the first one to say this, but the best way to learn is by failing.
Contact Info:
Website: www.GarethTaylor.photography
Phone: +1 310 926 9190
Email: GarethTaylor.film@gmail.com
Instagram: Gareth_Taylor
Facebook: Gareth.Taylor.589