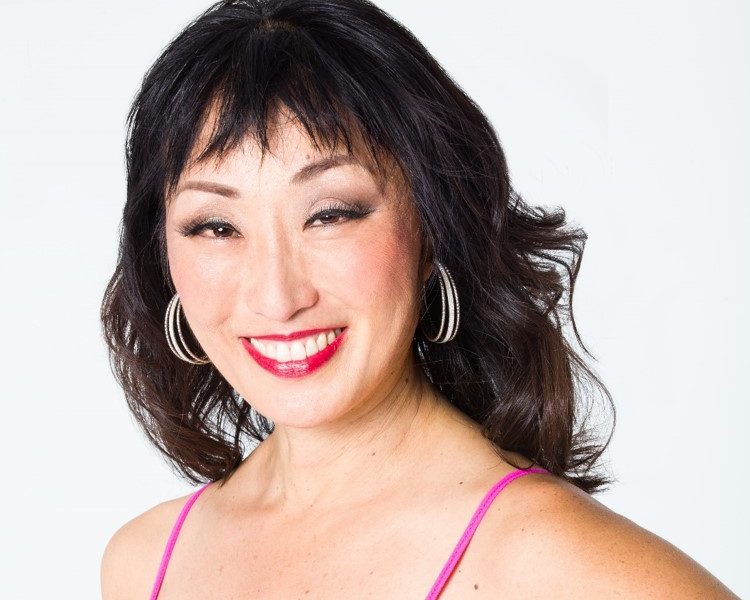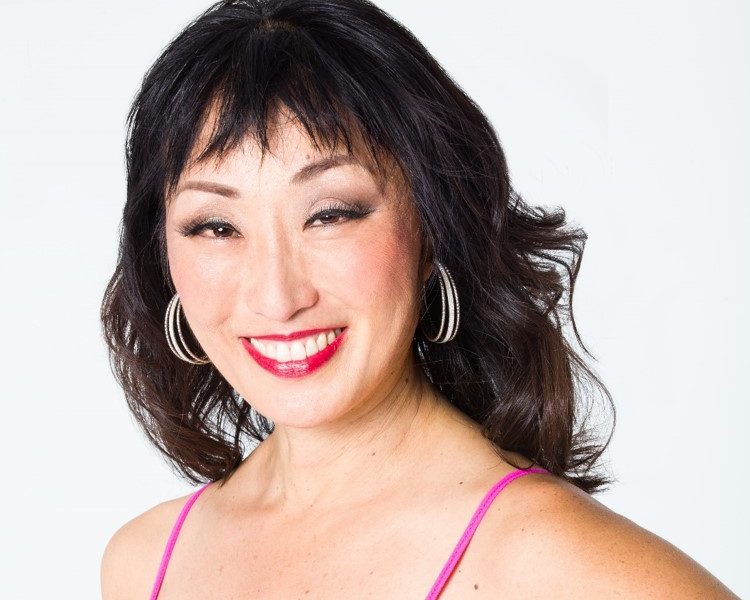 Today we'd like to introduce you to Paula Morizono.
Paula, let's start with your story. We'd love to hear how you got started and how the journey has been so far.
In 1999 I received my Pilates certification. I taught in Pilates studios, gyms, physical therapy clinics, chiropractic offices, children's camps and as a corporate trainer. I wanted to do more, I felt the best path for me was to get a teaching credential.
When the administrators looked at my resume they saw I had a lot of experience teaching fitness. They offered a substitute position teaching the largest fitness class in the state with 150 attending 5 days a week. I thought at the time it would be a temporary job, but I ended up liking it so much I decided to specialize in the older adult program. I took advanced classes in gerontology and exercise and added 3 more subjects to my teaching credential; older adult fitness, adaptive physical education and health. From then on I taught physical and mental fitness as a teacher for the largest program in the state of California. I incorporated my Pilates and dance background into all of my classes. I worked in every setting from those seniors who were healthy and independent to those in nursing homes. I saw thousands of students during my time with the district and learned what it takes to be healthy not just now, but for a lifetime. It was an eye opening experience. I learned the importance of investing in our health now, not waiting until we are hurt or debilitated. I also witnessed the power of functional movement training as a result of working with so many healthy seniors. Then I decided to get a personal training certification from a nationally recognized organization, ACE (American Council on Exercise) to further expand my knowledge. I would have continued working for the district as I loved it, but cutbacks caused our program to close. During this entire time I never stopped teaching Pilates. I always had a few students and one of them was a chiropractor that I had trained for 15 years. He always said that my work would help his patients and wished he had the room to add a Pilates studio. That dream came true when the doctor next door moved out and we took the space. It was a fortuitous and timely occurrence! We now have a Pilates studio and chiropractic services together in one place! This team approach is powerful.
I believe so many people are looking for answers to their pain or just simply how to approach exercise in general. I believe the paradigm for exercise needs to change. How can we create an exercise program that will last not only today and next year, but for our entire lives? I teach exercises that can and should be done for a lifetime. The exercises are bio-mechanically correct and useful to anyone young or old. I am thrilled and excited about sharing my experience and knowledge through my business "Functional Pilates"!
Has it been a smooth road?
The most important challenge has been the grueling work of looking inside myself to define and clarify who I am and what I am about. I knew from this perspective I could clearly express my vision and mission to the world.
My continuing struggle is how to expand my message on a larger scale. My message is that we need to understand correct mechanics of the body and strengthen the core muscles that support these movements. There are approximately a half million back surgeries performed every year in the states. I believe most are caused by poor mechanics over a long period of time and thus, preventable. I learned that people are not taught correct mechanics until after they are injured or have surgery. I feel that this knowledge should be taught to everyone before injury, not just after. In this respect I very much appreciate Voyage LA for giving me this forum to share my personal mission with all of you!
So, as you know, we're impressed with Functional Pilates – tell our readers more, for example what you're most proud of as a company and what sets you apart from others.
I specialize in functional movement training. I specialize in teaching people strength and correct mechanics in functional movements for everyday life.
* If a young mom is hurting her back picking up her kids I show her how to lift.
* If baby boomers are having trouble with balance I teach them balance and fast twitch muscle response so they can possibly prevent the next fall.
* If a young man hurt himself on the job lifting I show him how to lift and work on core strength.
* If I see a chiropractor who hurt himself adjusting patients I have him show me exactly the position he adjusts in and strengthen that movement.
* If I see a student who sits most of the time I have him show me how he sits and cue a more correct sitting position.
* If a dancer is having trouble with her knees I show her correct mechanics, how to dance in heels and hold her core as a dancer.
I believe what sets me apart is this emphasis on functional movement. Recreating exactly the movements of everyday life, correcting any bad mechanics and strengthening correct mechanics. I draw from my experience in Pilates, personal training, functional movement training and rehabilitation to give the most suitable exercises for the current situation of each student. As the student strengthens I adjust and change the exercises and direction. I have a broad background, education and experience and pull from all of that to tailor each workout to each individual's needs.
What am I most proud of? That is easy. The results! Students tell me their goals from the beginning and we work towards it. Students say they prevented a fall, a mother isn't hurting her back anymore picking up her kids, and an older adult can do all their daily activities without pain due to my classes. I am most proud of the outcomes because my students are getting the results they want and more!
Let's touch on your thoughts about our city – what do you like the most and least?
I absolutely love LA's diversity! I dance and teach salsa so there are so many world class dancers that I can study from! Then the food! Korean, Peruvian, Japanese, Indian, Chinese, Italian, American!! So many choices! The beautiful ocean, then the mountains and the peaceful deserts!
The thing I least like about LA is the traffic!
Pricing:
introductory package 3 privates for $180
introductory package 3 semi-privates (two people) for $210
Both packages include complimentary consult from Dr. Jacobs
insurance accepted
experience with personal injury cases
Contact Info:
Address: Two locations:
2940 Westwood Blvd. #2 West LA, CA. 90064
113 Sierra Street El Segundo, CA. 90245